| | | | |
| --- | --- | --- | --- |
| Martin's Quick Briefing | For more tips, alerts & inevitable bad puns follow Martin: | | |

April is price hike month as official bodies do their annual hoicks and tax changes too. Follow our top 10 tips and you can steal a March (sorry) on these hikes...

| | |
| --- | --- |
| 1. | Find your new take-home pay. On 6 April, the standard personal allowance (what you can earn tax-free) rises to £8,105 from £7,475. Other thresholds change too. Our Income Tax Calculator shows what you'll take home. |
| | |
| 2. | Beat HUGE stamp price hike. From 30 April 1st class letter-sized stamps will cost 60p (now 46p), 2nd class 50p (36p). So stock up now for Christmas 2012, 2013, 2014 etc. Provided it says 1st or 2nd, not a price, they're valid after any rises — plus Superdrug & Costco have discounts. See Cheap Stamps. |
| | |
| 3. | Buy prepay prescription certificates. From 1 April English NHS prescriptions rise 25p to £7.65. (Scotland, Wales & NI are free.) To save, consider a prepay certificate at £29.10 for 3 mths or £104/yr for unlimited prescriptions (you win if you get 4+ in 3mths, 13+ in a year). |
| | |
| 4. | State pension up £5, but claim pension credit. On 9 April, the full state single pension rises from £102.15 to £107.45/week. Yet millions are missing out on the guaranteed top-up to £142.70 for lower earners (if you've savings, you could get even more). To claim it, see Pension Credit info. |
| | |
| 5. | Prepare for tax credits cuts now. Most families with kids and up to £41,300 income currently get child tax credits worth £545+ annually. But from 6 April, most earning £26,000+ with 1 child, £32,200+ with 2, £38,800+ for 3 won't get it (see Tax Credit Cuts Explained). Little can be done, except planning for lost income. Do a Money Makeover and use the free Budget Planner. |
| | |
| | |
| 6. | Check your new tax code. Tax free allowances rise on 6 April, so many have a new tax code (it tells your employer what to deduct). In recent years, millions of these have been wrong, leading to overpaying or underpayment claw backs. Use our Tax Code Calculator to check yours. |
| | |
| 7. | Switch to a water meter to beat 5.7% hike. On 1 April English & Welsh water bills rise by an average 5.7% (Scotland's are frozen). If you've MORE bedrooms in your home than people, you may save £100s on a meter. See the Water Meter guide. |
| | |
| 8. | Beat council tax rises. Many English local authorities have frozen council tax, but some will rise on 1 April as will those in Wales. Ways to save: a) Are you in the right band? 100,000s are overpaying and due rebates, see Council Tax Reclaiming. b) Are you due discounts? See Council Tax Discounts. |
| | |
| 9. | Drill down dental costs. From 1 April basic dental treatment in England rises 50p to £17.50 (up £5 on more complex work), so book quick if poss. In NI it's up 0.5% in early May. Scottish charges are frozen, Welsh undecided. |
| | |
| | |
| 10. | Petrol at record highs and up again in August. The Budget didn't add an April petrol hike, but it did confirm a rise by 3p/litre from 1 August. Yet there are ways to save: declutter your car, change driving style, use cashback cards, cheap forecourts and more. Take a trip to the Cheap Petrol & Diesel guide. |
| | |

Please help us spread the word

Please forward this email to friends and suggest they
get it themselves via moneysavingexpert.com/tips

| | |
| --- | --- |
| The Ones Not To Miss | 28 Mar 2012 |
Last chance. Online ISAs — 3.5% easy-access or 4.5% fixed
Only 8 days till the cash ISA year ends, yet apply NOW or you'll need to traipse to a branch
If you've any savings, a cash ISA is a no-brainer. It's just a savings account where once opened, the interest is tax-free year after year. If you haven't used the £5,340 allowance by the tax year end on 5 April, you lose it. True, the next day you get a new allowance. Yet even if that's enough, play safe. Do it NOW in case of an unexpected windfall.
New top 3.5% AER easy access cash ISA. The top deal's Cheshire BS's* 3.5% AER variable (min £1,000) Direct ISA, which allows unlimited withdrawals whenever you like. It closes for online applications on Monday at 5pm. If you've less to save, Principality BS pays 3.1% AER (min £1). Both include year-long bonuses so diarise to ditch and transfer, or the rate will plummet.
Top 3.3% AER rate to boost old ISA rates. Check old ISAs' rates ASAP. Many are pitiful, so transfer to gain £100s. The top payer's Santander* Direct ISA at 3.3% AER variable (min £2,500) — if you're combining it with new money (makes transferring easier next time) the online deadline's Sunday. If you've £30k+ NatWest* pays 3.5% AER. Both include bonuses, so diarise to ditch and transfer when they end. Full help in Top ISA Transfers.
Lock in at up to 4.5% AER . Lock cash away (with hefty interest penalties to access it) to get guaranteed high rates on new money and transfers. Halifax* is 4.25% AER to 4.5% for 3-5 yrs. For 2 yr fixes BM Savings is 4.05% AER (min £500), yet at 4% AER Santander's* access penalties are lower, plus it'll pay 0.1% more if Rory McIlroy wins a golf major.

For full ISA help, closing dates & options see Top ISAs and ISA Transfers. All listed have full UK £85,000 savings safety.
Reclaim £100s in mortgage exit fees with a call
Did you switch mortgage pre-2007? You may be owed money — join 300,000 successes
In 2007 banks were spanked over increasing these fees. We went large on it and 100,000s reclaimed. Surprisingly, new users are still succeeding en masse. So it's time to go large on our Mortgage Exit Fee Reclaims guide again. A taster...
How to reclaim MEAFs: Lenders charge Mortgage Exit Administration Fees when you close a mortgage or switch to a new provider. Before 2007, while contracts stated they'd be £50ish, lenders hiked them to £200+. The FSA put them on the naughty step and said borrowers should usually get the difference back. So if you moved mortgage before then, you could be owed cash.
Isn't it too late? There's often a six-year rule on these things, but the banks' systems to pay out are still in place. So there's no harm trying with a call or letter, even if you don't have exact documents. Please let us know whether it works. Forumite AngleseySoulie says:

"Phoned ex-mortgage firm to discuss claiming back the exit fee. They phoned back refunding me their full £100 charge."
Full easy how-to in the Updated Guide: Mortgage Fee Reclaiming Related: Council Tax Rebanding, Reclaim Lost Cash
Urgent FLASH sales of euros, dollars and more
Travelex & ICICI boost travel money rates | Though overseas spending plastic beats both
If you're heading abroad, if you time it right this week there are a number of ways to slash short-term costs. The best way is by checking live updates in our TravelMoneyMax.com comparison tool, to see if they're really delivering the top rates.
Travelex 1½-hr flash sales — boost airport rates. The boon here is it includes pre-ordered airport rates (never just buy at the airport). All barring $ or € (eg, UAE dirham): Wed 11am-12.30pm US dollars: Thur 11am-12.30pm, euros: Fri 11am-12.30pm.
ICICI 24 hour sale starts today (Wed) 9.30am. This is delivery only, there's a £4.75 fee on orders under £450, though that's factored in when you compare on www.travelmoneymax.com.
Grab a specialist travel money card for perfect rates year round. Most credit and debit cards add a hidden 3% load, so spend £100 worth of euros and it costs £103. If you've a decent credit score, specialist load-free credit cards from Halifax Clarity, Post Office* & for over-50s Saga* (or for Nationwide FlexAccount holders, its Select* card) give unbeatable rates worldwide. Yet ALWAYS fully repay by direct debit, or the 12.9%, 16.9%, 11.9% and 12.9% rep APRs respectively cost large. See the Top Overseas Cards (Official APR Examples)

Cheapest breakdown cover — £9/year
Don't pay £100s. Get basic policies for less than a tenner, comprehensive £38
Too many people auto-renew AA or RAC breakdown cover and unnecessarily spend £100s. We've fully re-researched and updated our Cheap Breakdown Cover Insurance guide — here's a taster...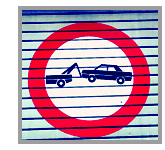 Basic AA cover for £9/year. Basic AA* Roadside Assistance is £30 online, but sign up via cashback site TopCashBack* to get £21 back. If you're new to this, read the Cashback Sites Guide first as there are potential pitfalls. Also check out cheap RAC with Tesco points.
Don't renew, HAGGLE. If you're happy with the firm, but it hoicks the price, haggle. It can be the winner for high-end policies, eg, "AA renewal £155, rang and told them website was £100 for same and RAC was £99 + home start, offered £84."
Got special requirements? For one-off, Europe cover or more, use MoneySup's* comparison.
Green Flag promises to beat AA/RAC renewal. If haggling fails, Green Flag* guarantees to beat your AA or RAC renewal price. Just quote "Guarantee to Beat". There are some exclusions (see guide) - Let us know how you get on.
Comprehensive cover for £38/year. If you're prepared to 'pay and reclaim' — you pay a local firm, then claim back the cost — Autoaid gives breakdown, home start, and onward travel for £38/year (feedback's good). Alternatively, for a limited time, there's £50 cashback on £89 AA cover via TopCashBack*.
Add it to car insurance. Many insurers allow this, eg, for home start Morethan* from £41, Direct Line* from £51 and Admiral* from £73. Sainsbury's* and Be Wiser* give free breakdown cover for new customers (see Car Insurance guide).
Quick — line rental AND broadband £10.90/mth
Or line rent
£8/mth incl mobile & international calls | Vs BT's standard £14.20/mth
Line rental with the big players is now £14+/mth (£170 a year). But act quickly and you can slash it and get broadband or mobile calls thrown in. Lots of deals in our updated Cheap Home Phones and Cheap Broadband guides. Here's a taster...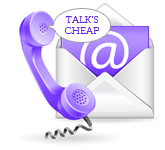 A year's broadband AND line rental £131 (equiv £10.90/mth). Pay a year's line rental upfront with Plusnet* (part of BT) and it's £114 (£9.50/mth). Plus, until 10 April, sign up via Broadbandchoices (above link goes there) to get £35 cashback and 4mths free on its £6.49/mth Value broadband (avail to 80% of the UK). Overall, that's £131 for a year. You need to manually claim the cashback 30 days after sign-up.
Last chance. £8/mth line rent incl mobile & international calls. The Post Office's* £12.25/mth line rental includes eve & wknd calls to landlines AND weekend calls, to mobiles & 40 countries. Sign up by Saturday to get £50 cashback — making it an avg £8.08/mth over the year's contract. For bog-standard line rental, Primus* is £6.79/mth but no calls.
Stick with BT for £129 annual line rental. If you really want to stick with BT, its Line Rental Saver* deal is £129 for a year upfront (was £120) with free weekend calls, saving £46 a year (but losing evening calls).
the moneysaving community
Want to teach financial education in your school?
The Personal Finance Education Group (Pfeg) is running its fourth My Money Week this June. It's a chance for primary and secondary schools in England to get help and resources on teaching financial education. Teachers wanting to take part can order a free activity pack to start planning ideas at My Money Week (includes some scenario discussion cards contributed by MSE). Related: Try our Teen Cash Class Teacher Activity Sheets Suggest a campaign: This space is for MSE to support the work of other charities, community groups and campaigners. Send your Campaign of the Week suggestion.
Thursday 29 March


Lorraine, ITV1, between 8.30 & 9.30am.
Real Deals.

Shelagh Fogarty, Radio 5, 12-1pm. 
Consumer Panel.

Watchdog, BBC1, between 8 & 9pm. 
Life plans.

Tuesday 3 April 


Daybreak, ITV1, between 7 & 8.30am.
Water bills.  

All Martin's Appearances

Cheap Travel Money

UK's Best Currency Rates
£100 will buy you:
Best
Worst
€
119.75
105.08
$
157.57
138.69
TL
279.00
244.17
Rates correct at 5.30pm Tues
Find all top currency rates
Compare travel cash

This week's poll: What should the maximum income tax rate be?

If you were in charge of the tax system, what would you set as the HIGHEST income tax rate?

Which is nearest to your view?

| | | | |
| --- | --- | --- | --- |
| 0% | | 55% | |
| 5% | | 60% | |
| 10% | | 65% | |
| 15% | | 70% | |
| 20% | | 75% | |
| 25% | | 80% | |
| 30% | | 85% | |
| 35% | | 90% | |
| 40% | | 95% | |
| 45% | | 100% | |
| 50% | |   |   |

Should Sunday trading restrictions be lifted?


7.813 practising Christians, 829 practising members of non-Christian faiths & 16,551 non-religious MoneySavers voted in last week's poll.

49% of Christians thought Sunday trading rules should be kept as they are, whereas 48% of non-Christians thought trading on a Sunday should be like any other day. See Full Results

When returning goods, stores often take up to seven days to log items, then up to 21 more to pay the money. Is this legal? Mary, by email

MSE Wendy's A: Returning items in person usually means an instant refund as the money is added to your card there and then. But when returning non-faulty online orders, the Distance Selling Regulations rule. They say refunds should be paid as soon as possible but not exceeding 30 days. So it is legal.

If goods are faulty, you should be returned to the position you were in beforehand, although no timeframe's given. It should be reasonable, but that's undefined — it would be ultimately up to a court to decide. Full info in Consumer Rights

Please suggest a Question of the Week (we can't reply to individual emails).
Want to take control of Martin?
Here's your chance - well, a mini-Martin anyway. If you've never played the MSE Game, have a go. You need nimble fingers to help him grab bargains, catch loopholes, avoid bad deals and more.
We hope you save some money,
Martin & the MSE team
Important. Please read how MoneySavingExpert.com works
We think it's important you understand the strengths and limitations of this email and the site. We're a journalistic website, and aim to provide the best MoneySaving guides, tips, tools and techniques - but can't guarantee to be perfect, so do note you use the information at your own risk and we can't accept liability if things go wrong.

What you need to know

This info does not constitute financial advice, always do your own research on top to ensure it's right for your specific circumstances - and remember we focus on rates not service.


We don't as a general policy investigate the solvency of companies mentioned, how likely they are to go bust, but there is a risk any company can struggle and it's rarely made public until it's too late (see the section 75 guide for protection tips).


We often link to other websites, but we can't be responsible for their content.


Always remember anyone can post on the MSE forums, so it can be very different from our opinion.


Please read the Full Terms & Conditions, Privacy Policy and how this site is financed. Martin Lewis, MSE, Money Saving Expert, MoneySavingExpert and Moneysavingexpert.com are registered trademarks belonging to Martin S Lewis.
More about MoneySaving Expert and Martin Lewis
What is MoneySavingExpert.com?

Founded in February 2003, it's now the UK's biggest consumer help website with over 6 million people getting this email and nearly 10m using the site. Its focus is simple: how to save cash and fight for financial justice on anything and everything. The site has over 30 full time staff about half of whom are editorial researching, analysing and writing to continually find ways to save money. More info: See About MSE
Who is Martin Lewis?
Martin set up and runs MSE, he's an ultra-focused money saving journalist and consumer campaigner. He has regular slots on Daybreak, Lorraine, Radio 2 Vine, BBC1 Watchdog, Radio 5 Consumer panel and presents ITV Tonight. He is a columnist for amongst others the Sunday Post as well as an author. More info: See Martin Lewis' biog
What do the links with a * mean?
Any links with a * by them are affiliated, which means get a product via this link and a contribution may be made to MoneySavingExpert.com, which helps it stay free to use. You shouldn't notice any difference; the links don't impact the product at all and the editorial line (the things we write) isn't changed due to it. If it isn't possible to get an affiliate link for the best product, it's still included in the same way. More info: See how this site is financed.
As we believe transparency is important, we're including the following 'un-affiliated' web-addresses for content too:

Unaffiliated web-addresses for links in this email

thecheshire.co.uk, santander-products.co.uk, natwest.com, halifax.co.uk, postoffice.co.uk, saga.co.uk, nationwide.co.uk, barclaycard.co.uk, gocompare.com, moneysupermarket.com, directline.com, aviva.co.uk, admiral.com, sainsburysbank.co.uk, tescobank.com, marksandspencer.com, capitalone.co.uk, plus.net , productsandservices.bt.com, theaa.com, topcashback.co.uk, greenflag.com, morethan.com, directline.com, admiral.com, sainsburysbank.co.uk, bewiser.co.uk, energyhelpline.com, comparethemarket.com, firstdirect.com, uswitch.com

Financial Services Authority (FSA) Note
Referring people to insurers or insurance intermediaries can in some circumstances require FSA authorisation. For this reason, Martin Lewis of Shepherd's Studios, Charecroft Way, Shepherd's Bush, London W14 0EH is authorised and regulated by the Financial Services Authority.
To change your E-mail or stop receiving the weekly tips (unsubscribe): Go to: www.moneysavingexpert.com/tips