| | | | |
| --- | --- | --- | --- |
| Martin's Quick Briefing | For more tips, alerts & inevitable bad puns follow Martin: | | |

Buying a car can hurt your wallet, but with huge hikes in petrol and insurance, running it can make you wince. The AA says average new cars now cost £5,500/year to run. To help, we've a new 40 ways to slash motoring costs guide. Here are 10 to start.

| | |
| --- | --- |
| 1. | DON'T assume 3rd party insurance is cheapest. The lowest level of cover, counter logically, isn't always cheapest. For some, comprehensive wins, as choosing it may mean you're considered a lower risk. So if you were planning on 3rd party, also get a comprehensive quote. For max quotes at speed, combine comparison sites MoneySup* and GoCompare*, then check the policy's right and if cashback's available. Full step-by-step in Cheap Car Insurance, Van, Bike or Young Persons. |
| | |
| 2. | 73% of AA hagglers succeed, 59% of RAC. If your renewal's too costly, ask them to cut it or you'll consider leaving. Haggling success rates are huge (we polled it). Alternatively, cashback sites can sometimes bring prices down below £10/year for basic cover. Full help in the Cheap Breakdown guide. |
| | |
| 3. | Hidden council MOT centres prevent fails. Council-run MOT centres are set up to do their own vehicles (eg, buses) but must also open to the public. As they don't offer repairs, they've no vested interest to fail you. So MoneySavers' feedback like this is common: "My garage said repairs would cost almost £1,000 ... the council test centre passed it without any work needed." Find your council MOT centre. |
| | |
| 4. | Your car doesn't need to drink premium fuel. Many forecourts sell 'high performance' fuels, yet unless you've a sports car there's little difference. |
| | |
| 5. | Get £100s back on petrol and diesel spend. Santander's 123* credit card pays 3% cashback on fuel spends up to £300/month, plus 2% at department stores and 1% in supermarkets. For many it can be worth £100+/year, though there's a £24 annual fee, so only apply if you'll use it enough and ALWAYS set up a Direct Debit to repay IN FULL each month to avoid the 18.9% representative APR interest. Full info and more options in Petrol cashback cards. |
| | |
| 6. | Make cash from your driveway. If you live in a city, near an airport or footie stadium (anywhere where parking's pricey), your driveway may be paved with gold. Renting out a parking space can make you up to £200 a month. |
| | |
| 7. | Less pedal to the metal saves 30% on fuel. Huge fuel savings come from driving less aggressively (not the same as slower). Think of the accelerator as a money pump: the harder you press, the more you spend. Accelerate gradually, stay under 3,000 revs, drive in the highest comfortable gear and think about road position to slow naturally. See full Low fuel driving tips. |
| | |
| 8. | 1.7million PHOTO driving licences out of date - avoid £1,000 fines. The photo needs renewing every 10 years. Urgently check the end date (section 4b) and if expired, see the Driving Licence Renewal guide for how to sort it. |
| | |
| 9. | Check your light bulbs pre-MOT - not as obvious as it sounds. 35% of MOTs fail first time. The most frequent reasons are bust light bulbs, suspension problems, handbrake tension, worn tyres and windscreen damage. Many of these can easily be fixed before you go, see cheap MOTs. |
| | |
| 10. | 57% who fight unfair council parking tickets win. Fight an unfair COUNCIL parking ticket all the way and you've got a strong chance of winning (free templates in Appeal council tickets). If it's an unfair private ticket then it's an INVOICE, not a fine. Simply write back, disputing it. Full help in fight private tickets, and avoid fines with our free glovebox parking guide. |

This is just the start, see the new 40 ways to slash motoring costs guide for lots more tips, including car clubs and whether you should keep your car at all.

Please help us spread the word

Please forward this email to friends and suggest they
get it themselves via moneysavingexpert.com/tips

| | |
| --- | --- |
| THE ONES NOT TO MISS | 28 Sept 2011 |
New! HALF PRICE loans for under £5,000 (via card)
Borrow at 6.9% APR thrashing the best-buy standard loans, where cheapest is 18%+

While rates for £5,000+ loans have plummeted, borrow less and even the cheapest are prohibitively expensive (eg, lowest sub-£2,000 loan is 18.6% APR). Yet use a new credit card correctly and you can do it for less than half the rate. However, ONLY get new debt if you truly need it, keep it small, repay as quickly as possible and have done a budget to ensure it's affordable. All cards require credit checks, never miss monthly repayments.
Borrow lump sum at 6.9% using a credit card. Provided you can buy the item on plastic (eg, car, kitchen) the new long-term low rate card from Sainsbury's* is 6.9% representative APR (you need an active Nectar card) on both spending and other card debts shifted to it. Next best is Barclaycard* Simplicity at 7.9% rep APR.

How to turn it into a loan. While it's cheaper, the big card dangers are you choose your repayments (provided it's above the minimum) and can spend more later. Loans have fixed repayments to clear the debt in a set time. To replicate this discipline, once you've done your 'loan' spending, lock the card away (jar of water in freezer?) and repay a fixed monthly amount by direct debit to clear within a set time (use the loan calculator to work it out).

Is the rate fixed? As the cards are 'representative' rates, only 51% of accepted applicants must get the rate offered, others may pay more. While advertised as long term low rates, technically they're variable. Yet card rules say you pay the minimum, they can't up it in the 1st year, and after that, you've a right to reject APR rises, if you don't borrow any more (which if you're following the above, you won't). See the Rate Jacking guide for more.
Borrowing for under 15 months? Do it free. If you're borrowing an amount you will repay quicker, Tesco* and M&S* both give 15 months 0% (though repay by then or it's 16.9% and 15.9% rep APR respectively).
Trying to consolidate credit card debts? Far better to use the Cheapest Balance Transfers.
For full details of this card and other options see the Updated guide: Cards for Spending (and Official APR Examples) Related: Cheap Loans, Best Balance Transfers, Credit Card Loans
Free antivirus | Protect your PC, Mac and now MOBILES too
Shop, bank or pay bills online? Get legal, professional programs to protect you for free
Fail to safeguard your computer and you run the risk of malware and viruses, as well as identity theft and fraud, for which, if you're proved negligent, banks may MAKE YOU PAY. Our updated Free Antivirus and new Free mobile anti-virus guides include top baddy-fighting software. Here's a taster...
Free antivirus software for PCs and Macs. If you're a standard home user why pay for antivirus when you can get it free from Microsoft, Avast, AVG and iAntiVirus? All offer professional, legal software which crucially provides regular downloads for their "virus bank", the bit which tells the software about new bugs. Full reviews and links, plus malware, spyware and other bug prevention in the Free Antivirus guide.
New. Free antivirus for mobiles. While attacks on mobiles aren't as common yet, they do exist, so if you shop, bank or pay bills online, beware. They're especially a problem for Android smartphones. Our new Free Antivirus For Mobiles guide includes tips from a top mobile security expert plus a list of mostly-free downloadable antivirus apps.
Why is the software free? Companies usually offer basic versions for nothing, hoping you'll upgrade for more advanced features. For most, there's no need to do that. Plus, the free software on millions of computers worldwide is a way of marketing and brand-boosting (after all, if you saw them offer another product, you'd trust the brand).
For full info, see the Updated Guide: Free Antivirus Software and New Guide: Free Antivirus For Mobiles
Tesco Clubcard Rewards BOOSTED, points SLASHED
Now you can trade-in vouchers at 4x value | Yet the amount earned per £1 will halve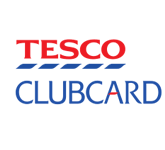 Tesco's widely-reported 'Big Price Drop' price cut for 3,000 everyday items comes at a cost. Next month it'll end its double points promo that's been live since Aug '09 so you'll only earn 1 Clubcard point per £1 spent in-store, not the current two (see Tesco Clubcard cuts). Yet for point chasers who already have a stash, at least some rewards are improving...
Now get 4x your voucher value not 3x. If you get vouchers, redeeming them in-store is often a waste, as using Tesco's Rewards Brochure lets you trade them in at a higher value. This was 4x, last Dec was cut to 3x, but now for some "popular" items it's back at 4x. So £5 becomes worth £20 (at list prices anyway).



Improved Tesco vouchers trade-ins include...
Deal
Was
Now
Deal
Was
Now
Pizza Express
x3
x4
Legoland entry
£13
£11
Strada
x3
x4
Thorpe Park entry
£12
£10
Airmiles
£2.50 = 50 Airmiles
£2.50 = 60 Airmiles
BA miles
£2.50 = 500 miles
£2.50 = 600 miles

Are these the best use of points? If you'll spend at those outlets it's an improvement, though if there are free 2for1 vouchers available anyway (see Restaurant Vouchers and Days Out Vouchers), in reality you're only doubling your value compared to the cost to 'MoneySavers'. Instead, consider 3x value on rewards such as train fares or jewellery, see the Top 10 Tesco Rewards.
Reclaim lost Tesco vouchers. Everyone should check if they've old unused Tesco vouchers they can reclaim. It takes two minutes online (see Reclaim Tesco vouchers). Many people find £100s which, when trebled, is huge.
For a run-down of which rewards are changing, see the Updated Guide: Boost Tesco Points guide. Related: Discount Codes, Loyalty Points Boosting, Supermarket Shopping

Free travel insurance up to age 75 with free bank account
Cracking deal, especially for older travellers | Or cheapest annual cover (from £17/yr) for all ages
For older travellers especially, finding cheap insurance is a bit like searching for Marmite in a French supermarket. So hurrah for Nationwide for upping to 75 the maximum age for free cover with its current account.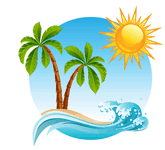 Free European travel insurance (max age 75). New and existing holders of the fees-free Nationwide FlexAccount* get free annual European travel insurance (with joint accounts, both get it). To qualify, you need to pass its credit check and use it as your main account, ensuring a salary/pension of £750+/month is paid in. It doesn't pay in-credit interest though, and the overdraft's a hefty 18.9%, but customer service feedback's good.

Whether it's worth it depends on your usual travel insurance costs - so it's better for older travellers. Some with higher incomes may prefer the £100 freebies offered by the other Top Bank Accounts, though those are one-offs, while this is an ongoing deal. The travel cover itself is well-rated (see Travel Insurance guide).

Cheapest annual insurance from £17/year. These are based on price, and minimum cover levels. More choices incl 'top value' policies, winter sports cover & pre-existing condition policies are in the Travel Insurance guide. Links go via Moneysup's comparison where it's cheaper than direct.

- Singles U65. Virgin's* £17 Europe only; £25 worldwide (50-65s pay £22 or £34).
- Families U65. Protect your bubble's* £35 Europe, £39 worldwide (for 50-65s Insurefor* is cheapest).
- Europe only 65-80. EHICPlus* is cheapest (eg, £62 for 74-year-olds) but requires an EHIC card and provides state-run medical cover only. Alternatively, try Preferential* or Cosmos*.
- Europe only over 80s: The Co-op is £153 (previous cheapest was £282); £246 for couples.


Declare medical conditions. Whether cover's via a bank account or standalone policy, inform the insurer of any pre-existing conditions. It may exclude you or put up prices, but that's better than invalid cover.
The Top 50 Student MoneySaving Tips. New guide
Slash costs whether student new or old | And £50 for your best suggestions
Whether it's loans or grants, how to manage your money, raise extra cash, grab scholarships or find discounts, we've put together 50 Student MoneySaving Tips to help you thrive, survive and imbibe (only as it rhymes). Here's a taster: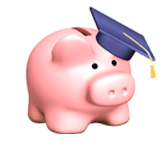 - Ensure you get council tax discount. And how to split it, if you share with non-students
- Free cash to study. Take 10mins to check the education grants & scholarships available
- TV licence refund for summer hols. If you're away, you can get a refund
- Grab a student discount card. NUS Extra's £11 but gets a year's discounts at c. 120 retailers
- Get biggest 0% overdraft possible. It helps avoid charges, see the Top Student Accounts guide
- Get cheapest energy. Get on the cheapest tariff, even if not billed yet, see Cheap Gas & Elec
- Don't overpay tax on summer jobs. If you earn under £7,475 a year you shouldn't pay income tax
- Splash out on last day of term, not first. Budget hard, then party in comfort when you can afford it
- Ensure parents pay their share. If your loan's reduced, because you've wealthy parents, ask 'em to fill the gap

If we're missing anything in the 50 Student Tips for 2011, enter the Student MoneySaving Tips contest (must be a student). For the best used in the guide (max 5), we'll give £50 to help you while you're studying.
Big & Easy Ways To Save
Quick links or click the titles for full pros, cons, alternatives & more savings
See all official APR examples
Spill the beans ... on how to manipulate airline codesharing
Codeshares are where two airlines agree to sell each others' flights, so you book with one carrier, fly with another. Often it's annoying, yet be clever and you can gain. Prices differ wildly, eg, we found a Manchester to Orlando return Virgin Atlantic flight sold by Virgin for £650, but if you'd booked with Continental on its codeshare it was £790, but it can work the other way too. Tell us your best experiences (and tips to avoid being taken for a ride). Spill 'em: How to manipulate airline codesharing Past topics: View all
Real Life MONEY MORAL DILEMMA:
Should she pay for my horse?
This week's MoneySaver who wants advice asks...
I have a horse and recently found someone who was happy to help me look after her in exchange for rides. It was verbally agreed I would pay the day-to-day costs, but that she would look after my horse one day per week. After a couple of months she fed my horse something that made it very ill and the vet bill was £220. Should I ask her to pay all, or even just part, of the bill as she caused the incident? Enter the Money Moral Maze: Should she pay for my horse? Previous MMDs: View All Suggest: A Money Moral Dilemma

Martin's Stuff

Cheap Travel Cash

Appearances This Week:
Wed 28th Sept- Tues 4th Oct

Lorraine, ITV1, Thurs, between 8.30 & 9.30am. Real Deals.

Daybreak, ITV1, Fri, between 7 & 8.30am. Subject TBC.

UK's Best Currency Rates
£100 will buy you:
Best
Worst
€
114.55
103.52
$
154.75
139.85
TL
279.59
256.27
Rates correct at 5.30pm Tues
Find all top currency rates
Compare travel cash

Martin's Facebook Page
All Martin's Appearances
Cheap Travel Money Guide
Question Of The Week

MoneySaving Polls

Q. My wife and I each held an ISA each for about 3 years with only a few pence still in them. We can now save the maximum but want to do it with another bank. Can we, without having to close or transfer from the old ISA? Gareth

MSE Alana's A: You are allowed to open a NEW cash ISA each tax year (April to April) with any provider and can put up to £5,340 in it. So as long as you haven't deposited money into a cash ISA since 6 April this year you can open one with any bank you want (see the Top Cash ISA guide).

Even if you had put a little into the old ISA during the current tax year (perhaps dripping across from an old direct debit) then you would simply have to transfer this year's chunk of that to the new provider, then add to it afterwards. To transfer, just open the new ISA, fill in the transfer forms and they'll do it for you (see the Cash ISA Transfers guide).

Suggest a question of the week (big general issues not personal q's pls)
See Full Results
Draw a stickman - more fun than you can, erm, shake a stick at!
That's it for this week, but before we go, have a play with this charmingly silly draw a stickman site. Simply create Mr Stick, then there's no need to flick the corners of a notepad to see him walk, talk and fight dragons.
We hope you save some money,
Martin & the MSE team
P.S. Shana Tova to all our Jewish readers

Important. Please read how MoneySavingExpert.com works
We think it's important you understand the strengths and limitations of this email and the site. We're a journalistic website, and aim to provide the best MoneySaving guides, tips, tools and techniques - but can't guarantee to be perfect, so do note you use the information at your own risk and we can't accept liability if things go wrong.

What you need to know

This info does not constitute financial advice, always do your own research on top to ensure it's right for your specific circumstances - and remember we focus on rates not service.


We don't as a general policy investigate the solvency of companies mentioned, how likely they are to go bust, but there is a risk any company can struggle and it's rarely made public until it's too late (see the section 75 guide for protection tips).


We often link to other websites, but we can't be responsible for their content.


Always remember anyone can post on the MSE forums, so it can be very different from our opinion.


Please read the Full Terms & Conditions, Privacy Policy and how this site is financed. Martin Lewis, MSE, Money Saving Expert, MoneySavingExpert and Moneysavingexpert.com are registered trademarks belonging to Martin S Lewis.
More about MoneySaving Expert and Martin Lewis
What is MoneySavingExpert.com?

Founded in February 2003, it's now the UK's biggest consumer help website with over 6 million people getting this email and nearly 10m using the site. Its focus is simple: how to save cash and fight for financial justice on anything and everything. The site has over 30 full time staff about half of whom are editorial researching, analysing and writing to continually find ways to save money. More info: See About MSE
Who is Martin Lewis?
Martin set up and runs MSE, he's an ultra-focused money saving journalist and consumer campaigner. He has regular slots on Daybreak, Lorraine, Radio 2 Vine, BBC1 Watchdog, Radio 5 Consumer panel and presents ITV Tonight. He is a columnist for amongst others the Sunday Post as well as an author. More info: See Martin Lewis' biog
What do the links with a * mean?
Any links with a * by them are affiliated, which means get a product via this link and a contribution may be made to MoneySavingExpert.com, which helps it stay free to use. You shouldn't notice any difference; the links don't impact the product at all and the editorial line (the things we write) isn't changed due to it. If it isn't possible to get an affiliate link for the best product, it's still included in the same way. More info: See how this site is financed.
As we believe transparency is important, we're including the following 'un-affiliated' web-addresses for content too:

Unaffiliated web-addresses for links in this email

moneysupermarket.com, gocompare.com, santander-products.co.uk, sainsburysbank.co.uk, barclaycard.co.uk, money.marksandspencer.com, nationwide.co.uk, ehicplus.com, direct-travel.co.uk, barclaycard.co.uk, comparethemarket.com, confused.com, directline.com, aviva.co.uk, capitalone.co.uk, americanexpress.com, plus.net, homephonechoices.co.uk, productsandservices.bt.com.

Financial Services Authority (FSA) Note
Referring people to insurers or insurance intermediaries can in some circumstances require FSA authorisation. For this reason, Martin Lewis of Shepherd's Studios, Charecroft Way, Shepherd's Bush, London W14 0EH is authorised and regulated by the Financial Services Authority.
To change your E-mail or stop receiving the weekly tips (unsubscribe): Go to: www.moneysavingexpert.com/tips