What does Brexit mean for your pocket? Martin's Brexit Q&A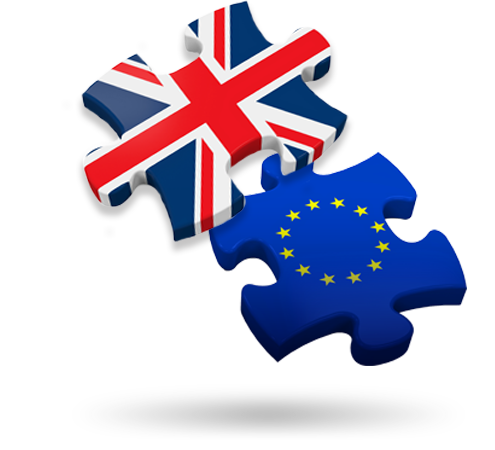 You've swamped us with questions on savings, interest rates, house prices, Santander, holiday money, Help To Buy ISAs, pensions, mortgages, flight delays, mobile roaming, passports, travel insurance, benefits, consumer rights, Eurovision and more. For the answers, read Martin's Brexit Q&A (done onsite so we can update it to cover this fast-moving situation regularly).
Martin's Weekly Briefing: For more tips, alerts & puns, follow Martin on Twitter

- Slash your EXISTING mortgage costs by £1,000s by remortgaging
- Cheapest-ever 2-year-fix remortgage launched at 0.99%
- However with the Brexit vote, is it better to wait?





It's certainly a headline-grabber. But HSBC's new 2yr 0.99% fix* is far from being for everyone. It needs a top credit score, has a £1,499 fee, and you can't borrow more than 65% of your home's value. Instead see it as an example of just how competitive the market is for remortgaging right now.

However, my mailbag's rammed with messages from nervous mortgage-holders wondering whether they should do anything currently due to Brexit. You can read full info in my Brexit Q&A, but in a nutshell...

- Will fixes get cheaper? The rate at which fixes are set is based on complex 'long-term City swap rates'. And the markets' Brexit gloom has pushed those down, so fix rates could (there's a lot of crystal-ball gazing here) trickle down further.

- What about variable rates? That depends mostly on the UK base rate. The pound's drop would normally see a call for interest rates to rise, but that's balanced against worries about the economy weakening, which would lead to calls to cut. So my guess is limited movement for now...

The big picture... mortgages are at historically cheap rates already. If you can slash £1,000s off your cost and get peace of mind that you can afford it (and if you're worried about uncertainty, go for a longer fix) then do it. Yes, there's a chance it could get even cheaper, but if you're bagging something that's easily affordable, that safety & certainty has a value too. Playing the market is never a sure-fire win.

And doing this can have a big impact. Craig tweeted: "@MartinSLewis Prompted by your email to remortgage. Saving £2,400 over 2 yrs and no fees." And Kperat emailed: "Following your email we did some research, fixed at 1.24% for 2 yrs, reduced term to 13 yrs without paying much more a month. Will be saving about £20,000 even after fees. THANKS."

1.
Check your current deal. To see if you can remortgage (switch mortgage deal to save), here's what you need to know about your current deal.

a. The current rate: And monthly repayment & amount outstanding.
b. Type: Is it a fix, tracker, discount or standard variable rate (SVR)?
c. Deal deadline: If it's a short-term deal (eg, 2yr fix), when it ends.
d. Term: How long it is, eg, 25yrs, and when it must be fully repaid by.
e. Penalties: Are there early-repayment or exit penalties?

Crucially find your CURRENT loan-to-value (LTV) - the proportion of the value you're borrowing: £80k on a £100k property is 80% LTV. For each 5% lower your LTV, until 60%, the cheaper the deal. So if your home has increased in value since you got your mortgage, you may gain. See LTV help for full info.
2.
FREE 60-page Remortgaging Booklet. A mortgage is most people's biggest expenditure, and just because you've done it once, doesn't mean it's the same this time around. Ensure you know what you're doing. My fully updated guide takes you through it step-by-step. As Katie kindly tweeted: "Fixed rates so low. Excellent #Remortgage Guide from @MoneySavingExp."

- Remortgage Booklet 2016: Download instant PDF | Order printed
- First-Timers' Booklet 2016: Download instant PDF | Order printed
- Remortgage help 5-min video: Sometimes it's easier to watch than read. See the short remortgage help video.
3.
Mortgage comparison finds your top deal at speed. Rates are low, yet many factors affect what's YOUR top. So plug your info into our comparison to find a good benchmark for your top deal, then read on.



Mortgage Best Buys
Remortgaging Best-Buy Comparison Tool
(Alternatively, see our First-Time Buyers or Moving Home tools)




Typical examples of current top deals on £150k mortgage



 
Deal
Rate + Fee
Annual cost during deal term (incl fee) (1)
Typical SVR rate
4.3%
£9,800
Fix 2yr at 65% LTV
0.99% + £1,499
£7,570
Fix 2yr at 90% LTV
2.49% + £0
£8,070
Fix 5yr at 65% LTV
2.13% + £1,295
£9,550
Fix 5yr at 90% LTV
3.29% + £0
£8,810
Tracker 2yr at 60% LTV
1.44% + £999
£7,410
Tracker 2yr at 90% LTV
2.74% + £195
£8,390
(1) Fee spread across deal period + repayments, assumes 25yr term.

 
 
4.
Are you on your lender's standard variable rate (SVR)? If your mortgage fix or discount's ended, you'll be on this so big savings are likely. To highlight the scale, here are some major lenders' current SVRs (some have cheaper versions for older customers), which now average about 4.3% (see SVR Help for more):



Barclays 3.99% | Coventry BS 4.74% | HSBC 3.94%
Lloyds & Halifax 3.99% | Nationwide 3.99%
RBS & NatWest 4% | Santander 4.74% | Virgin Money 4.79%
Yorkshire BS 4.99%


Now compare those with the rates above: Every 1 percentage-point mortgage cut saves roughly £80/mth per £100,000 of mortgage.
 
 
5.
Don't forget the fees - free tool to factor those in... The smaller your mortgage (especially if sub-£100k), the bigger the impact of valuation, legal and other fees. It's important to factor these into the cost.

To do this, spread fees over the fixed or tracker period (as after, you may shift deal). To help, the MSE Total Cost Assessment in our best buys comparison factors in fee and rate for your cheapest deal.
 
 
6.
Eight calcs to interrogate your options. Now you know typical rates, use our mortgage calcs to compare 'em and see what you could save:



Ultimate Mortgage Calculator
Eight tools to home in on the right answer for you, incl...
Basic Mortgage Calc | Compare Two Mortgages | Mortgage Overpay Calc | Compare Fixed Mortgages | Ditch Your Current Fix?

7.
Should I get a fix or tracker/discount? With a fix, the amount you repay is, er, fixed - it's insurance against possible rate rises. Variable deals move with UK interest rates (sometimes even just at a provider's whim). Generally you'll only pay a touch more to fix.

We can't predict future interest rates, so focus on your finances - the more crucial the surety of knowing the cost, or the more worried you are by uncertainty, the more you should hedge towards fixing, and fixing longer. If a rock-bottom deal's your focus, hedge towards short-term trackers. See Fix vs Variable help.
 
 
8.
You need a good credit score - is yours good enough? This is now a huge part of whether you'll be accepted, and when possible, you should start preparing months ahead - see my 36 tips to boost your credit score.
 
 
9.
Just because you can afford it doesn't mean you'll pass affordability tests. For the past 26 months or so, lenders have had to stress-test if your mortgage would be affordable if rates hit 6-7%. You may have escaped this when you first got a mortgage - now they want evidence of income, big bills, expenses, even eating out. So being frugal in advance helps.

While I'm a fan of 'affordability checks', as they ensure people don't push their finances too far, it's not logical for many remortgages. I've had tweets such as: "Circs hadn't changed. No missed payments. No debts bar new cars. £90k equity. Yet no one'd give us a mortgage." So, ridiculously, people are told they can't afford a CHEAPER deal - even some who are overpaying.

I've been campaigning on this. These rules stem from the EU Mortgage Credit Directive. Brexit of course means that may change, but I hope we can do something sooner, as much is about regulator the Financial Conduct Authority's interpretation. I've already had some success though - see Mortgage Prisoner Result.
 
 
10.
Mortgage brokers can help boost acceptance. You can, and often should, use a broker to help find the right deal. They've info unavailable to consumers, eg, lenders' credit and affordability criteria. A good broker can ease acceptance by matching you to the right deal - and the application process is quicker. See Top Mortgage Brokers.
 
 
11.
Yet brokers miss some mortgages... A few lenders, incl First Direct and Yorkshire Bank, cut brokers out and sell only directly to the public. So some brokers can and do exclude them - we suggest you use a broker in conjunction with our mortgage comparison, which has all these deals.
12.
Got savings? They could get you a better mortgage. At every 5% LTV threshold from 95% down to 60%, deals tend to get better, so a little extra can have a big impact on your rate. For example...

Imagine you've a £150,000 home, and want a £137,000 remortgage. That's 91% LTV, and the top 5yr fix is 4.49%. Yet use £2,000 of savings to reduce the borrowing, & you'd then be at 90% LTV - where the top 5yr fix is 2.84%, saving c. £1,600/year in payments.

See Should I overpay my mortgage? for more and use the Mortgage Overpayment Calc to see how much regular overpayments can help.




PS: In or near Leeds? Martin's TV roadshow Sun/Mon: Come to Trinity Leeds to ask a question or just say hi. Full Martin Lewis Roadshow info
Spread the (MoneySaving) love.
If this email's ever helped you, please forward it to friends and suggest they get it via moneysavingexpert.com/tips.
British Gas runs, operates & supplies Sainsbury's Energy - the only difference is the name and PRICE...
UPDATE 5 Jul 16: Since we first published this note prices have changed - the saving isn't quite as big but it's still large. A year ago we revealed British Gas (BG) had a far cheaper tariff hidden under its 'Sainsbury's Energy' brand. Huge numbers of BG customers grabbed it & - cough - by 'coincidence' it later changed strategy & aligned its Sainsbury's prices with its BG brand. It's now again cut its Sainsbury's price to build its market share. Yet this tariff is due to END TOMORROW (THU). After that it's likely to launch a new cheap tariff, but BG could stop it after it reads this so go quick...
How much cheaper is British Gas's Sainsbury's tariff? Sainsbury's Energy is British Gas with a different name. It's the same gas/elec, service & safety. It's got a separate call centre, but that's still run by BG, and some of its smart meters are compatible. In our poll 43% rated Sainsbury's Energy's service 'great' - BG is 38%. For someone with TYPICAL dual fuel usage, the avg costs are...

- BG standard tariff (70% of people are on standard tariffs): £1,044/yr
- BG cheapest switchable tariff (HomeEnergy Fixed 2018): £1,019/yr
- Sainsbury's cheapest (Fixed Price June 2017): £750/yr. As it's a fix the rate you pay is locked in for a year (rate, not cost - that depends on usage). Plus if you're switching FROM BRITISH GAS IT WON'T CHARGE EXIT PENALTIES. Sadly it's not available if you're on prepay or in NI. The tariff does have £30/fuel early exit fees.


How to get it (and grab £30 cashback). As cost varies by region/usage, do an MSE Cheap Energy Club top picks comparison to see your exact price & saving. Plus this way (not direct) you also get £30 dual fuel cashback, & from then on we monitor your price & alert you when it's time to switch again. Here's a quick Q&A...

Q. Is it the market's cheapest? No. If you're willing to switch company, a comparison will show the cheapest (for typical usage) is £734/yr. Yet many, especially BG customers, are loyal so don't move - hence the Sains trick.
Q. I got the MSE British Gas collective in Feb - should I do this? You're on a far cheaper deal than the BG options above - in most cases, cheaper than Sainsbury's too. But if you want to check, compare.
Q. I'm not with British Gas - can I get it? Yes, but why not switch to the comparison's overall winner?
Q. Not with BG and don't want to switch? Save just by switching to YOUR supplier's cheapest... Switch but stay.
Q. I'm worried about changing tariff, how does it work? Don't worry. There's no downtime: your gas/elec stays on, & there's little practical difference. To get the lowest price, pay by monthly direct debit & give regular meter readings. If in credit, this'll be repaid by your old provider when you switch. More info: Cheap gas & elec.
PS: Speaking of hidden things, the Competition and Markets Authority bizarrely chose to release its energy market changes report last Friday - funnily enough, another story drowned it out. Full info: Energy market changes.
Tell your friends about us
They can get this email free every week
Rare 0% deal for those usually rejected. Used right, it can give respite from bank charges & payday loans
If you have poor credit, it's likely you've had debt problems in the past. Therefore be very careful with new borrowing. Yet done right, this new credit-card deal's interest-free and can rescue you from worse debts. Don't use it willy-nilly: always plan repayments, be precise and follow the golden rules.
5mths 0% 'credit rejects' card. Until Friday 9am Barclaycard Initial (eligibility calc / apply*) gives accepted new cardholders 5mths' 0% spending and may accept even some with past defaults (over 1yr old) or a CCJ (that's settled). After the 0% ends it jumps to a horrid 34.9% rep APR, so make sure you clear it before then.

While it can be a cheap option if you need to borrow, be very careful, & only do that if you're sure you can fully repay it within the 5mths. Our preferred uses for it are...

Use 1: Respite from bank / payday loan charges. Do normal spending on the card up to the credit limit, instead of from your bank. Then use the money built up in your bank to reduce your overdraft or repay lenders. Now the debt's on the card & you've 5mths to clear it (ensure you do). Pls read FULL help on this in B'card Initial Tips.

Use 2: (Re)build credit history. Do, say, £50/mth of normal spending, preferably repaying IN FULL every month. Over time, it can boost your creditworthiness, eg, for a mortgage. Full help & options in Credit Rebuild Cards.

Take two minutes to see if you can get up to 27mths 0%. The very best 0% spending cards give up to 27mths. It's worth taking two minutes on our 0% Cards Eligibility Calculator to see if any of these are likely to accept you. Unlike applying for a card this has no impact on your future ability to gain credit.

0% Spending Cards Golden Rules. Full help, get cashback & ALL best buys: 0% cards (APR Examples).
a) Always pay at least the monthly minimum, and keep within your credit limit, otherwise you'll lose the 0% deal.
b) Clear the card before the 0% ends, or you'll pay hefty interest.
c) Don't balance-transfer/withdraw cash - that's not usually at the cheap rate.
THIS WEEK'S POLL
How does the Brexit result make you feel financially?
Tesco Mobile and Giffgaff jostle to earn your approval. Last week's poll asked you to rate your mobile provider on coverage and customer service. After 7,201 votes, Giffgaff just pipped Tesco Mobile to the post to claim top spot for customer service, with 69% of its customers rating it 'great'. Tesco Mobile fought back though, scraping a win on coverage (49% of its customers rating it 'great'). See the mobile ratings poll results for the full winners and losers.
MARTIN'S APPEARANCES (WED 29 JUN ONWARD)
Thu 30 Jun - Good Morning Britain, ITV, Deals of the Week, 7.40am. View previous
Fri 1 Jul - This Morning, ITV, Martin's Quick Deals, from 10.30am. View previous
Sun 3 Jul - The Martin Lewis Roadshow, Trinity Leeds, 1pm to 5pm
Mon 4 Jul - The Martin Lewis Roadshow, Trinity Leeds, 11am to 5pm
Mon 4 Jul - This Morning, ITV, TBC due to Martin's roadshow
Mon 4 Jul - BBC Radio 5 Live, Lunch Money Martin, TBC due to Martin's roadshow. Subscribe to podcast
TEAM APPEARANCES
Wed 29 Jun - Share Radio, 11.20am
Thu 30 Jun - BBC Radio Manchester, 4.20pm
Tue 5 Jul - BBC Radio Cambridgeshire, 2.20pm
QUESTION OF THE WEEK
Q: I have two credit cards with zero balance that I don't use. How does this affect my credit rating? Should I cancel them? Tabitha, by email.
MSE Maeve's A: To ditch old credit cards, or not to ditch? That is the question... but I'm afraid there's no easy answer as to whether you should always close down old cards. Lenders can interpret your actions in different ways.
Some will welcome you keeping the cards open. This is because a long-standing account with a good credit history can help boost your credit rating. However, other lenders may take a dim view. Why? Because of concern that you have such a large credit facility already on tap that you might turn it on at any moment (thus impacting your ability to repay them if they grant you a card). You've only two cards though, so - assuming they're for modest credit limits - you might not find it a problem.
Yet there's an advantage to cancelling you should consider: cancelling them can also mean you're able to bag "new customer"-only offers sooner. For example, you'd have to wait six months to be a 'new' customer to Barclaycard or HSBC, if you'd cancelled an existing card from one of these providers.
You need to weigh up whether you'll ever likely need to use the cards again, or if you'll be applying for future credit elsewhere. Find a full rundown of all pros and cons in Cancel Old Cards.
Please suggest a question of the week (we can't reply to individual emails).
HOW'S THE WEATHER? ... IT'S RAINING MEN. CAN YOU BEAT OUR FORUMITES AT THEIR SONG LYRIC GAME?
That's it for this week, but before we go, check out this thread from the forum: Song lyric answers. There are a billion and one songs in the world and, therefore, something to suit every situation. Our forumites have embarked on a challenge to answer some of life's most pressing questions with song lyrics. How good is your musical knowledge to solve problems? Why not join in and put it to the test?
We hope you save some money,
Martin & the MSE team
We think it's important you understand the strengths and limitations of this email and the site. We're a journalistic website, and aim to provide the best MoneySaving guides, tips, tools and techniques - but can't promise to be perfect, so do note you use the information at your own risk and we can't accept liability if things go wrong.
What you need to know
This info does not constitute financial advice, always do your own research on top to ensure it's right for your specific circumstances - and remember we focus on rates not service.
We don't as a general policy investigate the solvency of companies mentioned, how likely they are to go bust, but there is a risk any company can struggle and it's rarely made public until it's too late (see the Section 75 guide for protection tips).
We often link to other websites, but can't be responsible for their content.
Always remember anyone can post on the MSE forums, so it can be very different from our opinion.
Please read the Full Terms & Conditions, Privacy Policy, How This Site is Financed and Editorial Code. Martin Lewis is a registered trade mark belonging to Martin S Lewis.
More about MoneySavingExpert and Martin Lewis
What is MoneySavingExpert.com?
Founded in February 2003, it's now the UK's biggest consumer help website with more than 10 million people getting this email and about 13 million using the site every month. In September 2012 it became part of the MoneySupermarket Group PLC. Its focus is simple: saving cash and fighting for financial justice on anything and everything. The site has over 80 full time staff, more than a third of whom are editorial - researching, analysing and writing to continually find ways to save money. More info: See About MSE.
Who is Martin Lewis?
Martin set up and runs MSE, and still writes this email each week (unless it says so). He's an ultra-focused money-saving journalist and consumer campaigner with his own ITV prime-time show The Martin Lewis Money Show and weekly slots on Radio 5 Live, This Morning and Good Morning Britain, among others. He's a columnist for publications including the Telegraph, Sunday Mirror and Woman magazine. More info: See Martin Lewis' biography.
What do the links with an * mean?
Any links with an * by them are affiliated, which means get a product via this link and a contribution may be made to MoneySavingExpert.com, which helps it stay free to use. You shouldn't notice any difference; the links don't impact the products at all and the editorial line (the things we write) isn't changed due to them. If it isn't possible to get an affiliate link for the best product, it's still included in the same way. More info: See How This Site is Financed.
As we believe transparency is important, we're including the following 'un-affiliated' web-addresses for content too:
Unaffiliated web-addresses for links in this email
sainsburysbank.co.uk, apply.mbna.co.uk, theaa.com, zopa.com, gocompare.com, confused.com, moneysupermarket.com, directline.com, aviva.co.uk, admiral.com, ikano.co.uk, firstdirect.com, santander.co.uk, postoffice.co.uk,
Financial Conduct Authority (FCA) Note
Where we feature insurance products, referring people to insurers or insurance intermediaries can in some circumstances constitute an FCA regulated activity. For this reason, pages with links which take you to the sites of insurers or insurance intermediaries are hosted by MoneySavingExpert.comLimited on behalf of MoneySupermarket.comGroup PLC.

It's also worth knowing that MoneySupermarket.com Financial Group Limited is authorised and regulated by the Financial Conduct Authority (FRN: 303190). The registered office address of both MoneySupermarket.com Group PLC and MoneySupermarket.com Financial Group Limited (registered in England No. 3157344) is MoneySupermarket House, St. David's Park, Ewloe, Chester, CH5 3UZ. Telephone 01244 665700. MoneySavingExpert.com Limited is an appointed representative of MoneySupermarket.com Financial Group Limited.
To change your email or stop receiving the weekly tips (unsubscribe): Go to: www.moneysavingexpert.com/tips.