| | | | |
| --- | --- | --- | --- |
| Martin's Quick Briefing | For more tips, alerts & inevitable bad puns follow Martin: | | |

There's nowt wrong with knocks on the door to sell things. Unless that is, you've a sign telling 'em not to. 'No cold callers' signs usually work, but some still ignore them, like the three worst firms for that in our recent poll: Betterbuy, Kleeneze & Anglian Windows. So here's what you need to know.

| | |
| --- | --- |
| 1. | Free more powerful 'No Cold Callers' sign. To stop knockers (you may not if it gets you good deals) print our redesigned, Trading Standards-approved free 'No Cold Callers' sign and put it on a door or window. |
| | |
| 2. | Why 'more powerful'? Because knocking's a CRIMINAL offence. Guidance we've recently received from Trading Standards says ignoring a sign may be a criminal offence under the Consumer Trading Regulations 2008 (it's untested, but it's a QC's opinion). We've added this to our sign, so if they knock when they shouldn't, there's no argument they didn't know. |
| | |
| 3. | Don't want charities or religious groups knocking either? 42% in our poll said charities think no-cold caller signs don't apply to them, and 39% religious groups. If you don't want 'em either, we've MSE No Cold Callers signs that include charities, religious groups and both. If they knock and you open the door, just point at that bit of the sign before politely closing it. |
| | |
| | |
| 4. | What if they keep knocking? As it may be a criminal offence for traders (not charities/religious groups) to ignore such notices, the new sign should help. If they persist, complain to the company and Trading Standards. |
| | |
| 5. | Special rules mean energy salespeople shouldn't knock. The EnergySure Code of Practice states energy salespeople must obey no cold calling signs, if not, you should get compensation. Complain to the company and if that doesn't work, the Ombudsman. NEVER switch via a door knocker anyway, always Compare & Switch Gas & Elec to find your cheapest provider. |
| | |
| 6. | Buy on the doorstep and you've a RIGHT to change your mind. Unlike store-bought goods, the Doorstep Selling Regulations mean you've a seven-day cooling-off period on all goods & services over £35. So change your mind and you can get money back. There are some exceptions, including food and immovable property. With insurance and credit agreements you get 14 days. |
| | |
| 7. | Stop spam texts. If it's from a legit firm with clear sender details, you may've opted-in without meaning, so reply STOP. Yet for real spam such as PPI claims firms, or ambulance chasers, don't text back, as it may confirm you're real. Instead, get full help in our Stop Spam Texts guide. PS. Don't pay to reclaim PPI — see Reclaim PPI For Free. |
| | |
| 8. | Stop spam calls. Sign up your home phone AND mobile to the Telephone Preference Service (TPS) (takes about 28 days). It's then illegal for UK firms to call (unless you opt in on their marketing). Plus try the free Silent Call-gard service. Full help in Stop Spam Calls. |
| | |
| | |
| 9. | Stop spam calls from overseas. It's not easy, as calls from outside the EU aren't regulated. Yet read our forumites' Cheeky overseas spam call beaters for ideas (eg, play 'em at their own game, or just say random things). |
| | |
| 10. | Stop annoying junk and direct mail. Sign up to the Mail Preference Service (takes up to 4mths to be active) though unlike for calls, it's not illegal if they still send. To stop unaddressed leaflets, email optout@royalmail.com. |

If this site or email has ever helped you, please forward this email to friends and suggest they get it themselves via moneysavingexpert.com/tips.

| | |
| --- | --- |
| The Ones Not To Miss | Wed 30 May 2012 |
New TOP 3.17% easy access savings
New best-buy from Post Office | Fix at 4.4% in case of rate cut | NS&I inflation holders cash in?
Finally there's a new table-topping savings deal, and for once it only requires £1 to open, not big bucks. Full info & best-buys in the updated Top Savings & Top Cash ISA guides, here's a taster. All listed have full £85,000 savings protection.
New 3.17% AER easy access. The 3.17% Post Office* easy access Online Saver (min £1) allows unlimited withdrawals, by far the best of its type for a while. If you've not opened an ISA this year you can put up to £5,640 in the Cheshire BS ISA* at 3.35% tax-free. As both are bonus accounts, the rate'll plummet in a year, diarise to switch then.
Fix savings up to 4.4% AER in case rates drop? The International Monetary Fund's suggested the UK's paltry 0.5% base rate should drop further. The Bank of England can ignore it, but if you want to guarantee a rate now, high rates are possible if you lock cash away in a fix.

ISAs (new cash & transfers): Halifax 3-5yrs* 4%-4.25%; S'tander* 1yr 3.5%, 2yrs* 4%; Saga 1yr 3.6% (over 50s).
Savings: Secure Trust 5yrs 4.45% & 4yrs 4.1%; Close 3yrs (min £10k) 4% & 2yrs 3.75%; Cahoot 1yr* (£25k) 3.6%.
Got NS&I's inflation-linked savings from last year? You can now withdraw cash, penalty free, from NS&I's 5yr Index-Linked Savings Certificate (issue 48). With inflation dropping it may work for some, see NS&I: stick or twist?
Jubilee wine & champagne sales, eg, £40 off £60
Wine discount codes | New Tesco Wine Discount Finder tool | £10 Jubilee bubbly
Most supermarkets & off-licences have corking wine and champagne offers aimed at Jubilee knees-ups, but you can always stock up. Our Wine Sales and Champagne Sales notes list the best. Here's a quick quaffer (please be drinkaware).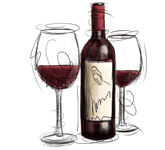 Wine codes: Naked Wine £40 off £60, Tesco £10 off £50. These huge codes are for first-time customers (add £5 delivery). For codes and other offers see Wine Sales.
New Tool. Tesco Wine Discount Finder (incl 50% off champers). Tesco.com Wine often has big sales (by the case) but you can't search by discount. We're building a tool for a range of online wine sellers. So far, only Tesco is in, so this weekend, we'll let you try it as the Tesco Wine Discount Finder (pls feedback). The code above works with it, and you can search its champagne sale, eg Francois Dubois Brut £12.98, delivered.
£10 Jubilee bubbly. For a rundown of supermarket sales, see Champagne Discounts.
£10 Havaianas flip flops. Usually £17ish. In-store & online, but del's £3.50. Men & Women's. See Havaianas
6 x Burger King instant vouchers (incl 2for1s). Click 'n' print. See Burger King Deals
Stop Press: Best buy 0% balance transfers ending. We've been tipped off Barclaycard is changing its best-buys. Longest 0% for shifting debts: Thur is the last day new cardholders shifting debt to its 22mth 0% balance transfer* card (2.9% fee) get a £30 refund for £2,500+ transfers. Lower-fee balance transfer: Its 17mth 0% (1.6% fee)* card, best if you repay quicker, drops to 16mths. All-Rounder: Its 15mth 0% on balance transfers (2.9% fee) and spending drops to 14mths. With all, fully repay or shift debt before the 0% ends or they're 17.9 or 18.9% representative APR. See 0% debt shift, All Rounders, APR Examples
'Free' £10-£15 Benefit make-up (in £2 mag). Choose a cover with That Gal (face primer RRP £15), The Porefessional (RRP £10) or Bad Gal mascara (RRP £10). On sale Thur, likely to go fast. See Benefit deals
Get £55 of designer sunnies for £19. For £45 Ray-Bans, £32 Oakleys. See Glasses Deals
Cut MOT costs by £100s
Hidden council test centres reduce fails | A quick walk round your car can save £££s
Cars need annual MOTs after their 3rd birthday. A new 'Honest John' study shows a Suzuki Splash and Audi TT are most likely to pass their first. Yet switching car's a bit much, so try our updated Cheap MOTs guide instead. Here's a taster.
Don't fall for obvious fails, walk round your car first. One in five fail MOTs due to lights not working, many more due to windscreen wiper or tyre pressure problems. So use our MOT checklist to walk round your car first and, if possible, fix before the test.
Choose the right test centre. If your motor's in mint condition, so fails are unlikely, focus on the cheapest test possible. If likely to fail, focus on who'll repair for less. Or...
Hidden 'no repairs' council MOT tests — fewer fails. Some mechanics can be over-zealous in fault-spotting to gain lucrative repair business. If you've experienced that, try council centres. They're set up for councils' vehicles, but by law must open to the public. Anecdotal feedback says they can massively reduce unnecessary fails, eg, one forumite says: "Took my 4x4 to a garage to find it failed with £1,200 repairs. So tried a council-run MOT centre, which passed it". To find your local one, use our Council MOTs tests map.
Related Motoring MoneySaving: Cheap Car Insurance, Cheap Petrol, Cheap Breakdown Cover
Free £350 of loft or cavity wall insulation — sort it
The energy gravy train's in full flow. Some even get PAID to install, but for how long?
Having had a week of sun, insulation may be the last thing on your mind. But now's the perfect time, because it's far better to have work done when it's sunny and you're not reliant on insulation; but more importantly, right now it's free.
Why free? Energy companies must meet 'Carbon Emission Reduction targets' (CERT) or get fined, and pumping cash into free insulation's an efficient way.
Is it worth it? Pay for it yourself and it'll cost up to £350. Plus the Energy Saving Trust reckons cavity insulation cuts bills by £135/yr, loft £175/yr on a typical three-bed home.
Everyone is eligible. Both EDF and Tesco Energy give & fit insulation free even if you're not a customer, providing your home's suitable. See How to get free insulation.
On benefits? Get paid £200. CERT targets include a focus on 'tough to reach' groups, so they're desperately pushing cash out. If you get pension credit, income support or earn under £16k/yr and have kids you may be PAID up to £200 for free insulation (British Gas pays people to recommend it too). See Get paid for free insulation.
the moneysaving community
Tell Parliament your concerns about PIP implants
Parliament's Health Committee's looking for views from women affected by dodgy PIP breast implants. What are your concerns, have you tried to get implants removed, have you got the help and information required? Please post experiences in its forum by thur 31 May. You must register, all replies confidential. Related: See Martin's PIP refunds for all? blog. Suggest a campaign: This is for MSE to support work by other charities, groups and campaigners. Send your campaign of the week suggestion.
Wednesday 30 May - Tuesday 5 June

Martin's taking a break from TV and radio over the Jubilee week.



All Martin's Appearances

UK's Best Currency Rates
£100 will buy you:
Best
Worst
€
124.61
111.71
$
156.25
140.04
TL
281.75
242.83
Rates correct at 4pm Tues
Find all top currency rates
Compare travel cash

This week's poll: Would portable bank account numbers make you more likely to switch?

Which of these is nearest to your answer?

| | |
| --- | --- |
| I already switch when I want to | |
| I never/rarely switch and this probably wouldn't change that | |
| I never/rarely switch and this would make me a little more likely to | |
| I never/rarely switch and this would make it much more likely | |

A huge 20,000 of you voted.

45% would ditch 1ps,
34% would get rid of all coppers
10% would ditch all coins under 10p.
Yet the 55% majority say ditch nowt
See Full Results

Q. My elderly mother with limited means has no computer so she gets utility bills by post, meaning she pays extra. How can she minimise costs? It seems unfair. David, by email

MSE Archna's A: You're right, it's an outrage those with the greatest need for warm homes often pay the highest rates. It's hard to change the system but savings are possible with your help.

Do an online comparison (preferably with her there) to find the cheapest deal — she should save at least £100 by switching. She can also call comparison sites. See the Cheap Gas & Elec guide for help (and cashback).

While the cheapest tariffs are 'online' they may still be fine for your mum. Some just require an email address for registration, with bills still posted, and you can do that. See our Switch Your Gran article for step-by-step help.

Please suggest a Question of the Week (we can't reply to emails).
Thank heavens she said yes — the ultimate proposal viral
Soppy gits, this is blubtastic, but be warned it pushes the bar for anyone preparing to pop the question: the ultimate marriage proposal.
We hope you save some money,
Martin & the MSE team
Important. Please read how MoneySavingExpert.com works
We think it's important you understand the strengths and limitations of this email and the site. We're a journalistic website, and aim to provide the best MoneySaving guides, tips, tools and techniques - but can't guarantee to be perfect, so do note you use the information at your own risk and we can't accept liability if things go wrong.

What you need to know

This info does not constitute financial advice, always do your own research on top to ensure it's right for your specific circumstances - and remember we focus on rates not service.


We don't as a general policy investigate the solvency of companies mentioned, how likely they are to go bust, but there is a risk any company can struggle and it's rarely made public until it's too late (see the section 75 guide for protection tips).


We often link to other websites, but we can't be responsible for their content.


Always remember anyone can post on the MSE forums, so it can be very different from our opinion.


Please read the Full Terms & Conditions, Privacy Policy and how this site is financed. Martin Lewis, MSE, Money Saving Expert, MoneySavingExpert and Moneysavingexpert.com are registered trademarks belonging to Martin S Lewis.
More about MoneySaving Expert and Martin Lewis
What is MoneySavingExpert.com?

Founded in February 2003, it's now the UK's biggest consumer help website with over 6 million people getting this email and nearly 10m using the site. Its focus is simple: how to save cash and fight for financial justice on anything and everything. The site has over 30 full time staff about half of whom are editorial researching, analysing and writing to continually find ways to save money. More info: See About MSE
Who is Martin Lewis?
Martin set up and runs MSE, he's an ultra-focused money saving journalist and consumer campaigner. He has regular slots on Daybreak, Lorraine, Radio 2 Vine, BBC1 Watchdog, Radio 5 Consumer panel and presents ITV Tonight. He is a columnist for amongst others the Sunday Post as well as an author. More info: See Martin Lewis' biog
What do the links with a * mean?
Any links with a * by them are affiliated, which means get a product via this link and a contribution may be made to MoneySavingExpert.com, which helps it stay free to use. You shouldn't notice any difference; the links don't impact the product at all and the editorial line (the things we write) isn't changed due to it. If it isn't possible to get an affiliate link for the best product, it's still included in the same way. More info: See how this site is financed.
As we believe transparency is important, we're including the following 'un-affiliated' web-addresses for content too:

Unaffiliated web-addresses for links in this email

postoffice.co.uk, thecheshire.co.uk, halifax.co.uk, santander-products.co.uk, cahoot.com, barclaycard.co.uk, natwest.com, rbs.co.uk, gocompare.com, moneysupermarket.com, directline.com, aviva.co.uk, admiral.com, sainsburysbank.co.uk, thecheshire.co.uk, onlinetravelmoney.co.uk, americanexpress.com, capitalone.co.uk, energyhelpline.com, uswitch.com, interactive.firstdirect.com, comparethemarket.com, confused.com, homephonechoices.co.uk, productsandservices.bt.com.

Financial Services Authority (FSA) Note
Referring people to insurers or insurance intermediaries can in some circumstances require FSA authorisation. For this reason, Martin Lewis of Shepherd's Studios, Charecroft Way, Shepherd's Bush, London W14 0EH is authorised and regulated by the Financial Services Authority.
To change your E-mail or stop receiving the weekly tips (unsubscribe): Go to: www.moneysavingexpert.com/tips