Carbon Offsetting
Carbon Offsetting
Get Our Free Money Tips Email!
For all the latest deals, guides and loopholes - join the 12m who get it. Don't miss out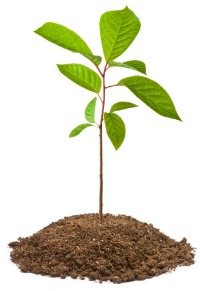 It's my hope that using the Cheap Flights guide, people will fly more cheaply, but not necessarily more often.
If you've saved serious cash (or even just a little), then it's worth considering carbon offsetting your flight.
Paying to carbon offset
With a carbon offsetting site, you generally enter your flight details and it'll calculate an appropriate payment towards a conservation project. These usually involve planting trees, which absorb more CO2 than they produce.
Other projects include solar lighting in schools and financing renewable energy sources in under-developed countries. The hope is in the long run this balances out the damage flying causes.
In truth, it's unlikely to fully do that, but it is a step in the right direction. As I've mentioned, a full comparison of these sites for both cost and effectiveness is planned, but in the meantime here's a selection: Climatecare, Co2balance, Carbonneutral and Carbon-clear.
Do it yourself
These companies aren't charities and obviously aim to make a profit. If you would rather know that 100% of your money is being used effectively you could plant trees yourself or give some time to a local project conserving woodland in your area.
Carbon offset every day at no cost.
There's a click and give website StopGlobalWarming which, for every daily click a person makes on its website, donates enough money to offset a pound (i.e. 0.45kg) of carbon emissions. This follows the same logic as The Hungersite as when you click, it's the website's sponsors who pay for the carbon offsetting.
Of course, clicking doesn't come close to offsetting the cost of a flight, but do both and it'll help contribute to offsetting your carbon footprint.