How to book cheap car hire
Knock £100s off holiday hire & insurance costs
Car hire prices have sky-rocketed since 2019 – and have remained high as an aftershock of the coronavirus pandemic. Yet it's still possible to keep hire costs down by booking early – so DON'T leave it till you get there. In this four-step guide we take you through the booking process, walk you round the potential pitfalls and reveal top tips for when you actually collect the car.
Step 1: Use a comparison site – and do it early on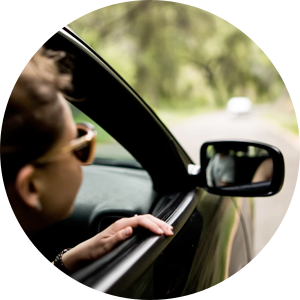 You can speedily find the cheapest car hire using comparison sites – and booking in advance can save you £100s.
We've listed our four top-pick comparison sites below. It's worth searching all of these if you can, as the cheapest site will vary depending on your destination.
Just add some details and your travel info, and then click through to book with a different booking site or car hire company.
Remember: booking early usually wins, and even if you've left it to the last minute, booking beforehand will usually be cheaper than just walking in on the day.
Booked four months in advance, got 10 days for £296 for a decent-sized car. Just before I went, checked and the price had gone up to £900. So glad I booked early!
- MoneySaver Dave
This isn't an exact science though. While early booking generally wins, particularly at peak times, it's not guaranteed. If you're particularly worried the price may drop after you've booked, some sites allow free cancellations, so you can just cancel and rebook at the cheaper price – though a booking with free cancellation may cost more initially.
Comparison site
Why we like it

- Searches 1,000+ car hire sites, including brokers and travel agents

- For drivers aged 21 to 99


- Filter your results with options including fuel policy, air-conditioning, pick-up, car size and more


- Searches 20+ sites

- For ages 18 to 110

- Sort your results by pick-up, car type, hire firm, price and fuel type. It also lets you filter by 'fair-fuel' policy

TravelSupermarket*

- Searches 20+ sites

- For ages 21 to 75

- Allows you to pick car type and options including fuel policy and whether it's manual or automatic

Carrentals*

- Searches 50+ sites

- For ages 18 to 99

- Not as many filters but includes options such as 'fair-fuel' policy, air-conditioning and manual or automatic
You should then check another few key points...

Is it cheaper through a cashback site? Once you've found the cheapest deal, see if you can beat it using a cashback site. First read pros and cons in our Top cashback sites guide.


Do the terms and conditions line up? Comparison sites let you filter your results yet sometimes when you click through to book, the T&Cs are different. Always check. The Competition and Markets Authority says comparison sites must be transparent on extra costs such as fuel charges, and include any unavoidable costs in the headline price.


Are there extra costs for certain age groups? Some providers linked to by the comparison sites above will charge fees for drivers of certain ages (typically under-25s and over-75s). These charges will be included in the total price listed by the comparison website, but they may have to be paid separately at the pick-up desk when you arrive.


Are there any other extra or hidden costs? Read the T&Cs to check. For example, watch out for £15 to £20 cleaning fees, charged at the end of the hire period. Sometimes these can be applied for minor differences in the state of the car between picking it up and returning it.


Automatic or manual gears? In the USA, most hired cars are automatic and don't cost more. In Europe and elsewhere, the default tends to be manual. If you have requirements, ask the company.


Will I have to get a bus? Check whether you'll be picking up the car from the airport, or if you'll have to catch a bus over to the car hire centre. This can be tiring after a long flight, and cost you a few extra quid. Factor this in when comparing the price against an airport pick-up.


And finally... do you really need to hire a car? Don't assume you'll need one – they can become an expensive, unused hindrance. You could use taxis instead (international taxi price-comparison tool RideGuru gives an estimate of what journeys might cost), or public transport. Or you could even take your own car – see our Driving in Europe guide for a boot-full of tips.
Step 2: Beware the car hire excess insurance trap – save 20% with standalone cover
Basic insurance will usually be included when you book car hire, but you'll still have to pay an initial amount (or 'excess') if you have a crash or there's other damage to the car. This can be in the £100s or even £1,000s.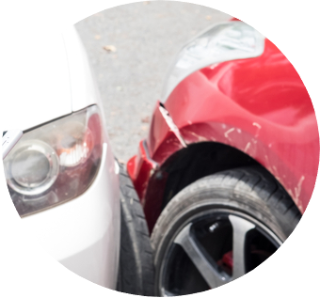 When you collect your car, hire firms often try to flog 'top-up' insurance which removes your excess, so you'd pay nothing in the event of an accident or other claim.
This insurance can be as much as £25 a day – DON'T BUY IT.

Instead, look to get an excess policy from a standalone provider for as little as £2 a day. With these policies, you pay pay the £100s or £1,000s of hire firm's excess in the event of a claim, and then reclaim the money from the excess insurer.
What's more, standalone excess policies often cover more than the basic insurance offered by car hire firms, such as damage to wheels and windscreens. Policies and their limits vary from company to company, so always check before buying.
Getting standalone excess insurance can mean big savings, as one MoneySaver told us...
I paid £17 for a week's standalone excess cover in Portugal. The car hire company wanted £90. On returning the car to the hire company, I got charged £290 for a scuff on one wheel. When I got home the excess insurer sent me a cheque for the full amount. Fantastic value.
However, to do this you'll often need to leave a large credit card deposit (see more on this below).
Like travel insurance, you can buy a policy for one trip, or all your trips in a year (which tends to be better value if you'll hire a car more than twice or for longer than two weeks). Though watch out for auto-renewal – make a note in your diary to cancel before the year's up.

First do a comparison

Use excess car insurance comparison site Moneymaxim*, which checks 17 providers, and allows you to choose between one-off and annual policies.
Then check for special discounts
Many of the big providers offer discount codes which can get you prices you won't see on comparison sites, so it's worth checking these too.
Once you've found the cheapest deal, see if you can beat it by booking direct using a cashback site. First read pros and cons in our Top cashback sites guide.

Quick questions
Most car hire policies will include basic cover as standard, especially if you're hiring in Europe. But hire firms will often try to get you to upgrade your cover, reduce your excess (or both), and pay a sky-high fee to do so.

If you're hiring in Europe, rules mean you should be told exactly what is covered in the rental price, but always double-check. This is the typical cover you usually get...

Collision damage waiver (CDW)

CDW is the basic cover and reduces your liability in the event of an accident. It covers the vehicle if it's damaged in a 'collision', rather than the people in it (who are covered by third party, fire and theft policies). It's worth noting, 'extras' such as tyres or windscreens are often excluded.

CDW insurance often features in car hires in Australia, Africa and New Zealand, but in other countries, such as the US and Canada, you might have to buy it separately. Without it, you could be forced to pay for the repair or replacement cost of the vehicle.

Loss damage waiver (LDW)

The equivalent of CDW but includes 'theft protection' so covers the cost of the car if it's stolen.

While CDW and LDW are usually included, beware any extra insurance that insurers will try to sell you (for example, to cover tyres and windscreens), which can come with a pricey premium. These are often included in standalone excess policies, which cost much less.

It's up to you, but bear in mind some elements of what you're offered may already be covered under your travel insurance, for example, personal accident or medical cover, and sometimes bags too if they're stolen from a locked boot (although usually not if left overnight).

Here's a breakdown of the other types of cover you might be offered:

Super collision damage waiver

Reduces your liability further and sometimes covers tyres, roofs and windscreens. This isn't usually included in the hire price and can cost about £20 a day.

Personal accident insurance

Pays out if you kill or injure yourself or a passenger, though that's usually covered within the 'personal accident' section of regular travel insurance.

Personal effects cover

Pays out if your property is stolen from a vehicle, usually covered by travel insurance.

It isn't usually, so check with your excess insurer. Otherwise, getting towed could set you back £500.

Car hire firms will normally include breakdown recovery if you add the excess element to their own policies, but if you choose a standalone excess insurer, you may not get breakdown cover.
Step 3: Got standalone cover? Ensure you've a credit card in the name of the booking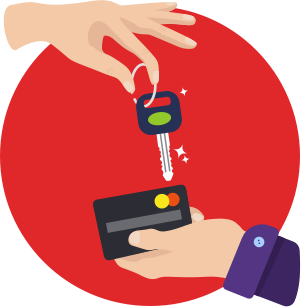 We're big fans of standalone excess insurance, as it saves you serious money – however, the car firms do what they can to make it difficult. They will often say "you'll still need to pay us", and this is true as they typically require a deposit on a credit card to cover any potential damage...
Most companies require a credit card for this – a debit or prepaid card often won't do. You'll need enough space on your credit card to cover the deposit, typically £500 to £1,200, plus any spending you're planning on doing on it, so make sure you don't exceed the limit.


The credit card will usually need to belong to whoever made the booking. So always double-check the terms and conditions if this might be a problem. If you don't have a credit card, some firms could force you to take their insurance because they don't accept deposits on debit or prepaid cards.


If you have an accident, the car hire company will take the money off your card. That's the point of the deposit – it gives the company the ability to protect itself in case of damage to the car. You could pay some of or all of the excess on the car hire firm's regular insurance, so make sure you know how much that is.


You then claim back the cost off your own excess insurance. Keep all the documentation to help your claim.


Always inspect the car on collection and if possible take photos. If you get the firm's insurance, then this is less of an issue as even if there's a problem it'll sort it out. Yet with excess insurance there can be a dispute, so here it's especially important to take pictures and inspect the car before you take it out – and report back any problems they haven't listed.


Most firms just ring-fence the deposit – if not, there can be an exchange rate risk. Most firms ring-fence the deposit, which means you can't spend that amount until it's released. Yet a few (for example, Alamo, Enterprise and National), may actually withdraw the deposit when you take the car and refund it later.

This means if there are big currency fluctuations while renting you may be affected – ex-MSE Nick found he was down more than £30 on a €1,350 deposit for a car hire in Malta in 2016. Of course it can also work in your favour too – see car hire exchange rate impact.
Step 4: Read our top tips for when picking up and driving the car
You've booked your car hire ready for your big trip, got your standalone excess insurance in place, but what next? We've a few more MoneySaving tips to help you prepare for the trip – plus some pointers for when you're actually picking up the car:
If you've a smartphone with GPS there's a nifty, free way to turn it into a sat-nav you can use abroad. Simply download one of the following free apps to your phone.
While the apps won't have the bells and whistles of a traditional sat-nav, crucially, you won't have to use any data when overseas.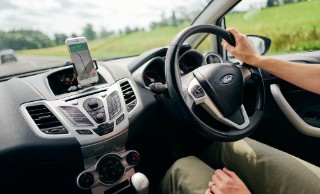 Download the apps and maps before you go and then they're stored offline in your phone – the apps use your phone's built-in GPS to locate you and you don't need data or Wi-Fi.

Our three top-pick sat-nav apps are:
See turn your phone into a sat-nav for full details.
Know the country's road rules or risk the strong arm of the law
The rules on how fast you can drive, what equipment you need to take and what emissions stickers you may need vary by country.
Check driving regulations for popular European destinations in our
Driving in Europe
guide to ensure you're familiar with local rules before you go. Here are some examples of things you should check:
Which side is right? Check which side of the road to drive on. Ask if you're unclear about speed limits.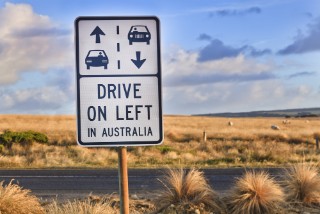 Can you put kids in the front? It differs from country to country as to whether kids are allowed to ride in the front, so check the regulations before buckling up.


Are there rules about carrying items? Although it's not illegal per se to drive with any loose items on your rear seat, there are reports of people having been fined for this because of the risk of causing an interference to the driver (in cases where they need to brake suddenly, in particular).

Airports often make more from parking and shopping than planes. Leave the car there without booking first and you risk sky-high rates, so don't just turn up.
Booking first, even on the day, could save money. See our Cheap airport parking guide for the full technique, plus safety tips, how to snaffle hidden local discounts and more.
Know the lingo? Haggle for cheaper hire
If you're heading to an English-speaking country or are fluent in the lingo, you could try a little haggling once you arrive. Haggling can work particularly well for pricier cars and longer holidays. Just try a little polite chutzpah.
Many overseas banks or shops at overseas airports ask: "Pay in euros, or pounds?" If you choose pounds, then the retailer does the currency conversion, but if you've a top overseas card, always say the local currency as your card provider does the exchange – and it's unbeatable.
It's generally safer to go with the local currency, as the vendor can set its own exchange rate if it wishes, which will usually be worse than the credit card rate. See Martin's blog: Using plastic overseas? Always pay in euros.
So if you get any extras at the airport or car hire company (a roof rack, for instance) and you're asked this question, opt for the local currency, and use your overseas card. (Though, as we said in the booking section, always try and book extras upfront.)
Sadly, international car hire can be tricky. If something goes wrong, fixing problems isn't easy. There are a few techniques to prevent problems: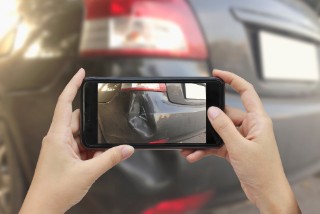 Inspect and take photos of the car's condition. Reports of overcharging and claiming damages are rife. So snap some pictures of the car and make notes of its condition on the hire company's form, especially any scratches or dents – these can be the prime source of disputes.

If there's anything you find that the hire car company hasn't already logged, make sure you report it BEFORE you drive off so it doesn't try to charge you for it when you return.
Check the fuel type the car takes. Always check if the car requires petrol or diesel. If you damage the car by using the wrong type, it's unlikely you'll be covered.
Going off-road? If you're hitting the dirt, check what's covered. If you have an accident while racing through the Sahara, you may have to cough up for damages. Check the spare tyre is fit for purpose.
Local legalities. Some countries have legal requirements such as in-car first-aid kits, high-visibility jackets, breakdown and spare bulb kits which, if you don't have them, invalidates the insurance. The car hire company should be well aware of this, but do check. Our Driving in Europe guide is a good place to start.


Note down the hire firm's emergency number, just in case. Most car hire companies have a 24-hour contact number, in case a vehicle breaks down or you're involved in an accident. Make sure you've got it before going anywhere.
Avoid problems at the end of the car hire period by sticking to the rules. Return your car on time to avoid late charges, preferably in the cleanest state possible so you're not hit with a cleaning bill. Also: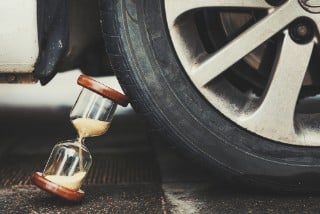 Stick around for the inspection. Stop minor scratches being blamed on you, which can lead to charges. If you don't have time, take photos just before returning it.

Had an accident? Keep repair bills in a safe place. You may not be able to claim without them.

Get the paperwork sorted. Ask for all paperwork to be completed on the spot. Keep any confirmation of the deposit so the firm can't apply charges later, and store the paperwork in a safe place too, in case of any disputes.
Check your account when you get back
The final bit of vigilance that's needed. Check your credit card or bank statement when you get back to make sure no extra charges have been added to your bill without your knowledge, and ensure you've had your full deposit back.
After that, you can delete the photos and get rid of the paperwork. But not before – otherwise you have no way to dispute the process. If there's a problem and contacting the company doesn't sort it, and you paid by credit card, remember you have Section 75 protection as a backup.
Have your say in our forum!
Share your own car hire and travel tips...