Priceline Hotel Bidding
Grab bargains and beat the system
Get Our Free Money Tips Email!
For all the latest deals, guides and loopholes - join the 12m who get it. Don't miss out

Archived June 2016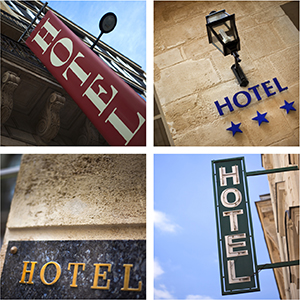 It's possible to get mammoth discounts on hotels in New York, LA, Barcelona and more, using a sneaky trick to beat US site Priceline's bidding system.
Done right, this is a superb way to get the highest end hotel possible within your budget, especially if you're not desperate to stay at a particular place. One MoneySaver bagged a week at NYC's luxury Time Square Sheraton for £330, rather than usual £1,200.
In this guide...
How much can you save?
Hotel bidding site Priceline* flogs posh hotel rooms at colossal discounts, and itís especially strong for US hotels.
The technique's simple, but you'll need to spend a few minutes understanding it. So here's a little inspiration. For more successes and to add yours, read the Priceline success thread.
We bagged six nights at the Sheraton Manhattan Times Square for £336 Ė thatís £55 a night. To book direct with the hotel would've cost £1,230 or £205 per night, so my whole trip, including flights, was cheaper than I would have paid for the hotel alone.
I got the 4* Hyatt Regency Century plaza in LA. Two rooms, two nights was £335 instead of £653 on Expedia. In the last year, I've saved hundreds of pounds in locations as diverse as Manchester and Salt Lake City. New York is particularly good. My best bargain ever was Hilton Times Square for $105 (cheapest rate $300).
What's more, it's worked for Martin too...
For a New York hotel, I paid 63% of a comparison site's cheapest for the same deal. Yet the time saving was also cracking. Picking a hotel can be a nightmare, as you look on review sites and for every three 'it's the most amazing place I've ever been' posts, two say 'avoid like the plague'.

This way, the decision is made for you and at a decent price, so even if it's awful, at least it wasn't overpriced and awful.
How Priceline works
US-based site Priceline* lets you book hotels in the normal manner too, but, for that, comparison sites such as Trivago*, TravelSupermarket* or TripAdvisor* are a better bet - see Cheap Hotels for a full step-by-step guide. Where Priceline really comes into its own is its 'name your price' function, which works as follows:
Select where you want to stay

Simply select the location and area you want to stay in.

Tell it the hotel class

Priceline follows its own star rating system. One thing you can't select is whether the bed is king or double, or a smoking or non-smoking room (in countries where smoking's allowed). Once booked, you can email the hotel to request these, though it's not guaranteed. If two separate beds are crucial, Priceline's probably not for you.

Pick a price

Tell it how much you're willing to pay (bid) for a room per night. It gives a guide price based on the criteria you've selected (bear in mind the price excludes taxes).

Once you've entered your price, you'll also need to enter your card details. Priceline then checks if any of the hotels it covers will accept your offer.

Wait to see if the bid's successful

If the bid wins, the hotel's yours at the price selected and your card is charged your bid amount, plus taxes. If your bid isn't successful, you're supposed to wait a day to put in another bid (but see the loophole below for how to get round this).
The key thing to understand about this system:
Put your bid in and youíre committed. If it's accepted, there's no going back.
It works because hotels can offer discounts on unsold rooms without publicising it, so other clients don't find out. Plus you can't get a refund, so they guarantee a sale.
Remember, this is a gamble. As the hotel's unnamed, Priceline is probably best for three or four night city breaks, rather than two-week dream holidays. There's always the risk the hotel you win will be cheaper on another site. If this happens, try emailing Priceline to complain.
Watch the video guide
Courtesy of Martin's It Pays To Watch, Channel 5 - June 2009
How to beat the system
While the system's already competitive and can lead to some good deals, there's a trick to supercharge these discounts.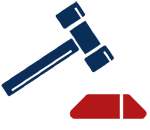 Normally, bid too low and youíll have to wait a day to bid again. But a loophole allows you multiple bids in a day. In other words, if you want a three-star Miami hotel (normally at £80-a-night) bid first at £30 but if that doesnít work, try £35 next, then £40. This way, youíll always succeed near the minimum accepted price.
Thanks to all those MoneySavers, especially Blindman (see his Priceline bidding guide), for their tips and info.
How to get multiple bids
There are a number of ways to grab extra bids:
Do it with your partner

If you travel with a friend or partner, provided you've both separate emails and have different payment cards, you double the number of possible bids.

Start with a deliberately narrow area and add more

Many cities are split up into a number of different areas. New York City, for example, has 30 different Ďzonesí. If your bidís rejected, you can rebid, provided you add an area.

So start with a low bid in one area you would be happy staying in, add another area and up your bid. The more areas the cityís divided into, the further you can finesse each price increase.

Look at the table below to see where this works best.
Which are the best cities for this?
| City | Zones | City | Zones |
| --- | --- | --- | --- |
| Paris | 34 | Shanghai | 17 |
| Atlanta | 31 | Toronto | 17 |
| London | 31 | Beijing | 16 |
| New York | 30 | Hong Kong | 16 |
| Barcelona | 29 | Melbourne | 15 |
| Houston | 28 | Tokyo | 15 |
| Berlin | 28 | San Francisco | 14 |
| Washington DC | 26 | Singapore | 13 |
| Rome | 25 | Bangkok | 12 |
| Boston | 24 | Honolulu | 12 |
| San Diego | 24 | Lisbon | 12 |
| Los Angeles | 22 | Mexico City | 11 |
| Vienna | 21 | New Orleans | 9 |
| Miami | 20 | Atlantic City | 9 |
| Amsterdam | 19 | Dublin | 7 |
| Prague | 19 | Niagara Falls | 7 |
| Seattle | 18 | Seoul | 6 |
Lower your star class

If you're on a strict budget, an alternative to lowering the bid is to keep the bid the same (or even go slightly lower) and drop the star class you're looking at, to see if it's accepted. Priceline sometimes allows you to drop by half a star level, so this is a handy technique.

See how well you did

Look the place up on TripAdvisor*, to see whatís in-store and what previous guests think.
The advanced Priceline system
This fairly simple system above gives you more bids than usual, and should help cut the price down to a decent level. However, if you're willing to play slightly more, a super-advanced approach finesses your search.
See how to check what hotel youíre likely to get and avoid hellholes, plus exploit Pricelineís Ďcounter offersí to hit the lowest possible price.
The advanced Priceline system: step-by-step help
Benchmark the price

Work out your budget and use comparison sites like Trivago*, Travelsupermarket* or Tripadvisor* to get an idea of what that can get you (see Cheap Hotels for more).

Scour for clues on likely hotels and how much to bid

Thereís no way to predict exactly which hotel youíll win, but this step can help you set a target price and avoid booking shabby establishments.

Go to Tripadvisor* and search for the city/place and the word Priceline, eg, 'San Francisco Priceline'. The search usually generates a list of Priceline bookers' reviews.

Alternatively, US website Biddingtraveler catalogues exactly which hotels people win and how much for. It even offers bidding strategies and can automatically bid on your behalf.

However, you need to give it your credit card details for it work, which is a security concern. It's better to just read its bidding tips and then bid on Priceline yourself in another window.

Also try forums Biddingfortravel and Betterbidding - these do a similar thing but are harder to search. They mainly feature hotels in the States, Canada and the Caribbean, though do list a few in Europe.

Avoid hellholes

If your research uncovers a real dump, search the hotelís own website to see if it has rooms available for your dates. If it does, check which area itís in. When you bid for a hotel, Priceline carves up the city into several areas and asks you to pick which ones you want. Donít tick that hotelís zone.

This list wonít be exhaustive, but will give you a good idea of the hotels people are winning in that locale.

Place your bid

How much should you bid? Itís not an exact science, but Tripadvisor, Betterbidding and Biddingfortravel will give a rough idea of how much people have won hotels for.

The more extra daily bids you have available (see the next step to work that out) the lower price you can set your first bid, then gradually edge it up. If youíve no extra bids, try somewhere between the lowest win youíve seen reported and the cheapest price youíve found for a similar standard hotel.

Take advantage of extra bids

Now, this is the geeky science bit, so listen up. In order to win rooms for the very lowest price, you need to bid again and again in one day, inching up your price until you hit the threshold. In order to do this, you need to know some of crucial facts about Priceline:

You pick which area you want to stay in

Priceline carves cities into several Ďzonesí, eg, for London: Notting Hill and Regents Park, and asks you which ones youíre prepared to stay in.

You can be upgraded but not downgraded

When bidding, you specify a star level. While you can be upgraded, ie, three star to four star, you canít be downgraded.

So if there arenít any hotels of your chosen star rating or above in a particular zone, Priceline canít allocate you a hotel there.

You can only bid again if you change your requirements

Priceline allows you to bid more than once within 24 hours only if you change your bid. However, adding another area to the list of Ďzonesí youíre willing to stay in counts as changing your requirements.

Thus once a bidís rejected, up your bid price, keeping your required zone(s) in, but now add a new zone that doesnít have any hotels of the star grade youíre looking for, or above.

This way, youíre guaranteed that the only possible successful bid will be in the area you want. Thus to get lots of extra bids, find lots of areas without suitable hotels, and add them when youíre rejected.

How to find the right Ďdummy areasí to add

Go to Pricelineís Ďname your own priceí section, and before bidding, plug in your dates and destination. At the Ďselect the areas you want to stayí stage, examine the list of zones, deciding which ones you want to stay in.

Next, tick one zone at a time, eg, Regents Park, to reveal all available hotel star levels for that zone. The aim's to find areas that donít have hotels of the grade you want to stay in or above. Each of these is an extra bid for you. Obviously, if youíre staying in a place with few zones, thereís less room to play.

What if you get a counter offer?

After a rejected bid, Priceline may come back to you with a counter offer, eg, you can get the hotel if you bid £23 more. Donít accept it. Itís good news though, because it means youíre getting warmer. If youíve extra bids left, a good rule of thumb is to bid halfway between your bid and the counter offer.
How it works in practice
Case Study - Mr Ivan Tahotelroom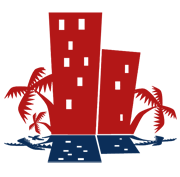 Mr Ivan Tahotelroom is after a four-star hotel in Los Angeles. He fancies staying in Beverly Hills or Downtown. He searches on Priceline and discovers that there are 12 zones in Los Angeles, but only seven have four star hotels or above.
As Mr T would only be prepared to stay in Beverly Hills, Downtown or Hollywood, this means heís got six extra chances to bid. The boxes he should never tick are Brentwood, El Sugundo, Hermosa Beach, Santa Monica and LA Airport: they have four star hotels, so he could be allocated there.
After searching on hotel comparison sites, the cheapest named four star hotel Mr T found was £110. Yet he spotted that people on Betterbidding were commonly winning four star hotels Downtown for just £40.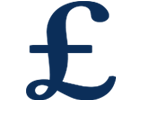 He starts bidding at £35, gets rejected, then ups his bid by £3, adds Culver City, which has no four star hotels, to the list of zones he would stay in. At that point he wins The Westin Bonaventure Hotel in downtown, at £38 a night. The cheapest rack rate for that night was £95.