Daily Mail '£15' Holidays
Stay in holiday parks in the UK from £44 per family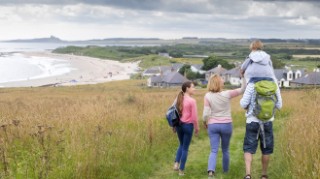 The Daily Mail markets these as £15 per person holidays, but you can actually bag a family break at a UK holiday park from £44 for four people when you collect passwords in the Daily Mail and the Mail on Sunday.
There are a few steps so you'll need a bit of patience with this. Plus, there are a bunch of extra charges, so this guide explains how to avoid them and save £100s. You'll need to collect five passwords in papers between Mon 17 Apr and Mon 1 May, for holidays between Fri 5 May and Fri 24 Nov.
Are they really £15?
The Daily Mail's title 'Holidays from £15pp' is based on choosing 'comfort plus' accommodation, which includes multi-room heating. However, you can actually get even cheaper holidays from £10 per person – plus the cost of newspapers – by staying in the very basic 'comfort' UK accommodation, which only has a gas or electric fire in the lounge. There are also holidays to parks outside of the UK, which start from £20 per person – plus the cost of newspapers – but we've focused on '£15' UK holidays in this guide.

Although these prices sound ridiculously cheap, and it's true you can make a great saving, the breaks can end up costing a lot more if you're not careful.
Basic charge
The basic cost is in fact £10 per person for three or four nights, but the price goes up with extras, upgrades and the time of year you choose.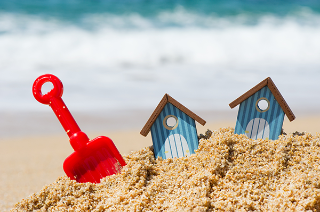 You always have to pay for at least four people, even if only two of you are going. So you'll pay at least £43.81 to get this offer – £40 for accommodation, £3.25 for five newspapers (from 65p), plus 56p for a second class stamp.
On top of this, most parks add a service charge, which costs £8ish on average per unit per night, but can cost up to £13ish per unit per night.
The service charge covers cleaning and gas & electricity, and most parks charge it. Here's a handy link to see which holiday parks have free service charges.
This offer is for accommodation only, so you'll need to think about the cost of travel (read our Cheap Trains guides).
Other extras:
There are also some extras for you to think about, and this is where parks make their money.
Bed linen is not included at any of the holiday parks unless you upgrade to 'Super Plus' accommodation. So bring your own sheets, or you'll be hiring them from £10-£15 per person, depending on the date.

Parks offering entertainment programmes may charge for optional entertainment passes from £3-£20 per person, per break.

This may include access to facilities such as the swimming pool, bars and restaurants at some. Check out which parks and dates have free entertainment passes.

This offer is for self-catering accommodation, so no meals are included in the price. Some parks have catering facilities, but this will be charged on top.

Choosing peak dates often results in an extra £2.50-£5 charge per person per break. Dates vary per park for these charges, but you can check

holiday parks and peak charges

online.
If you're organised you can avoid paying these costs – cook your own grub and bring your own bed linen and a board game, and you'll save money!

Step 1: Collect your passwords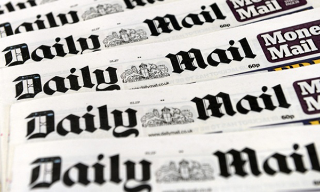 Collect five passwords, printed in the Daily Mail or the Mail on Sunday (65p weekdays, or £1 on Saturdays and £1.70 Sundays) between Mon 17 Apr and Mon 1 May. These passwords need to be from papers published on different days, so the last day you can start collecting is Thu 27 Apr.

Cut out your passwords or note them down and keep them safe – once you've got five, you can sign up to book online or send off your postal application. The closing date to apply via both method is Fri 9 Jun.
If booking online, you can go through what's available and pick a holiday that suits you. If you're applying by post though, you'll need to pick FOUR dates and FOUR parks you'd like, and keep your fingers crossed you'll get one of them.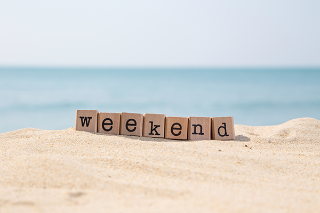 Weekend breaks are three nights and weekday holidays are four nights. The holiday dates are between spring and autumn 2017 (excluding August) – you will pay more for summer though (£15pp plus any extra charges). Some peak dates are excluded, eg, half-term holidays and bank holiday weekends.
You can actually join breaks together to make a holiday longer. So book a Mon-Fri and Fri-Mon break separately but back-to-back at the same park and you'll get a seven-night break. Once you receive confirmation, contact the park to link the breaks – although it can't be guaranteed you'll be able to remain in the same accommodation.
List of dates
Here are the different dates your three-night day can start on:

Start 5, 12 May | 2, 9, 16, 23, 30 Jun | 7, 14 Jul | 1, 8, 15, 22, 29 Sep | 6, 13, 20, 27 Oct | 3, 10, 17, 24 Nov

Here are the different dates your four-night day can start on:

Start 1, 8, 15, 22 May | 5, 12, 19, 26 Jun | 3, 10, 17 Jul | 4, 11, 18, 25 Sep | 2, 9, 16, 30 Oct | 6, 13, 20 Nov
Note: Not all parks will be available on these dates
Step 3: Pick your parks
The accommodation will either be caravans, chalets or apartments at one of 150+ parks in the UK. Here are the park listings (click on the 'Holiday Parks & Charges' tab for the full list).
The price will depend on the type of accommodation you pick as well as the time of year you choose to go. If you're applying by post you must pick FOUR parks. Check reviews on TripAdvisor first and compare service charges.
If you want to take a pet, contact the park first. No groups aged under 21, or all-male or all-female groups under 25 are permitted at any of the parks.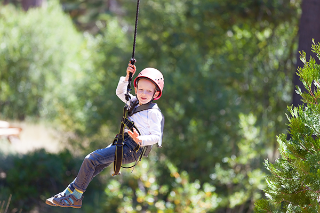 You can either book online or by post. The advantage of booking online is that you can see what is available and can book the park and date you want straightaway, whereas by post, you get what you're given and you can't change it.
How are you booking?
Go online to the Daily Mail, enter all five passwords and your email address, and click 'sign up'. You'll then automatically be taken to the booking page. You'll need to pay via credit/debit card and there's a £3 charge per booking.

As soon as you've got five passwords, print the application form, fill it in and send it with the cut-out passwords to: BreakFree Holidays / Daily Mail, PO Box 29, Colchester, CO2 8GZ.

You must pay by cheque and include the basic charge of £10 per person. So, the minimum payment is £40 as you have to pay for at least four people. For every person on top of the four, you'll need to send an extra £10, up to a maximum of eight people.

If you select a break for more than £10 per person though (eg, upgraded accommodation or peak dates), still only send £10 each as the holiday park will invoice the extra cost, as well as any service charge.

The Daily Mail says it will try to get you a holiday, but there ares no guarantees – book as early as you can to give yourself a greater chance of getting your chosen break. Make sure you keep a record of your parks and dates.
If you require adapted access accommodation for those with disabilities, call 0800 138 0125 to discuss requirements before booking.

The closing date for both booking methods is Fri 9 Jun. You'll be sent confirmation from the park by post within 21 days with an invoice for any extra charges which need to be paid prior to arrival. These charges must be paid usually within two weeks of receiving it.
If you're unsuccessful, you'll be contacted within 21 days to see if an alternative can be arranged. If not, you'll be refunded.
If you haven't heard anything call 0333 220 1937.
WARNING! You can't make ANY amendments or cancellations after the application has been confirmed. Only book if you're sure about the dates and parks you picked. Here are the T&Cs (click on the 'Terms and Conditions' tab for the full list).
Join the MSE Forum Discussion