Don't fall for British Gas fix & fail
Get far cheaper gas and elec elsewhere
Get Our Free Money Tips Email!
For all the latest deals, guides and loopholes - join the 12m who get it. Don't miss out

Archived 3 Sep 2015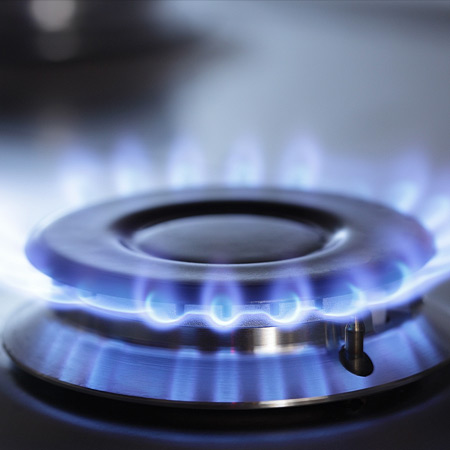 British Gas cut its gas prices by 5% for customers on its standard and Fix & Fall tariffs on 27 Aug (see the MSE news story for full details). Yet for most people this offering from the UK's biggest energy provider is in reality fix and fail. 
The premise of the deal is simple enough – "fixed prices that won't go up but may come down". It's what, in the old days, we used to call an energy cap. But MoneySavingExpert.com founder Martin Lewis isn't a fan…
How competitive is Fix & Fall?
While this tariff gives a guaranteed price and the flexibility that it could drop prices, it's hugely, massively, overexpensive. Nothing can explain this as eloquently as a simple table.
Average direct debit dual fuel costs based on Ofgem's typical usage stats
To find YOUR exact price & cheapest do a quick Cheap Energy Club comparison
Tariff
Fixed until
Cost/yr

British Gas Standard

N/A
£1,075
British Gas Fix & Fall
Jan 2017
£1,075
Cheapest 2-yr fix
Sep 2017
£965
Cheap Sainsbury's 1-yr fix
Sep 2016
£876
Cheapest fix
12mths
£814
Prices correct as of 2 Sep 2015 - prices vary by region.
British Gas's Fix & Fall tariff is at the same rate as its standard deal – and indeed, as it can only fall and not rise, it is a marginal improvement. However compared to the market's cheapest, it's overcharging more than a wind-up radio plugged into the National Grid.
Prices would need to drop by a staggering 20% for Fix & Fall to be competitive.
For Fix & Fall to match the cheapest gas and electricity fix of a similar length, never mind the market's cheapest, it would need to drop by £200 for someone with typical usage – a reduction of around 20%.
Even if we pretend a price cut of that magnitude is possible (it'd be the biggest cut since privatisation – according to British Gas, its biggest price cut in the last 10 years was 13% averaged across gas and elec, and that was back in 2007 so a similar fall would be unlikely now) it still wouldn't cut the mustard. That's because you have to factor in the excess amount you'd pay before the cut happens.
If we assume the price cut came half-way through the fix period, for example, it'd need to be a cut of over 30% for you to pay the same overall.
You can get price certainty and flexibility for a fraction of the cost
The big boon of British Gas Fix & Fall is that you get the certainty of no price rises but the potential to benefit from any price cuts.
A far cheaper option though is to just get the cheapest fix on the market that doesn't charge early exit penalties – so you're free to switch again if another cheaper tariff launches.
Right now, the cheapest fix for most people is over £200/year less than the British Gas standard tariff. Exactly which one is cheapest for you depends on your region and usage so always do a Cheap Energy Club full market comparison to be sure.
Even during times when the cheapest deal has exit penalties of £60 dual fuel – a common situation – as British Gas is so much more expensive it would have be worth locking in at the cheap rate and being prepared to pay those penalties if you wanted to switch elsewhere.
Sainsbury's Energy (which is British Gas in disguise) is much cheaper
British Gas has 9m UK gas and electricity customers, but it also operates Sainsbury's Energy for the supermarket, and there you pay it far less for the same thing.
As you can see from the table above it charges customers via its 'Sainsbury's' label £200 a year less on typical usage than it does on its own label. So if for some unknown reason you are brand-loyal then at least switch to Sainsbury's – while it has £30/fuel exit penalties if you want to leave early, for most these are easily outweighed by the savings.
As always, make sure you do a full market comparison.
What if you're already on British Gas Fix & Fall?
If you're on a Fix & Fall tariff you're likely to be paying far more than the cheapest deals on the market – and certainly you should do a comparison to see how much you can save. The current Fix & Fall tariff has no leaving fees, so you're free to switch and save.
What does doing a comparison actually mean?
It simply means plugging your usage and postcode into a comparison site so it can calculate the cheapest gas and electricity tariff for you. Even if you don't have details to hand an estimate is possible.
The MSE Cheap Energy Club does a full market comparison for you (ie, against every tariff available) and as we get paid if you switch via it we give £30 as cashback to you (if you switch direct with the energy provider you get the same price, just no cashback).
Plus once switched we record your tariff and monitor it so we can notify you once it's no longer competitive and it's time to switch again.