Switch your gran!
Help older friends & relatives save £100s on energy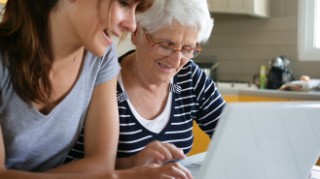 It's a national outrage that many older people with lower incomes and the greatest need for warm homes pay the most for their energy.
Many silver surfers look after themselves, but if you've a gran, gramps, uncle or aunt who isn't so web-savvy – or even if you're just friends with an old chap over the road – why not give them a hand? Here's how...
Switching is no biggie – help them compare
Fear of change is often a big inhibitor to switching. Yet even those worried about switching can still often cut bills just by changing tariffs with their existing firm.
If the cheapest tariff for your gran is with another firm, then remember it's still the same gas, the same electricity, the same pipes and the same safety. The only real change is the price, and who you call.
For the most accurate comparison, you should have their bills in front of you, so you've got exact usage figures. But it can be done without them, based on estimates of house size.
Our FREE Cheap Energy Club's designed to make it easy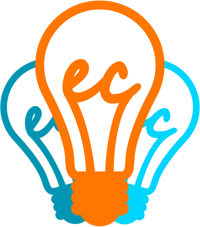 Everyone's cheapest depends on their usage and postcode. Our Cheap Energy Club uses (we hope) plain English to help find your cheapest deal and guide you through the switching process, and gives £25 dual fuel cashback if it can switch you.
Our Top Pick Comparison will run through your bespoke top deals and after that it monitors the tariff to check it's still cheap and tells you once it isn't.
You can also add a second email address to accounts so you could help your gran set up an account, then get her alerts sent to you too. Do it at registration, or on the account details page if she's already a member.
We've been swamped with positive feedback, such as:
Consider myself money-savvy, but just done your energy supplier swap and saved £548 a year.
I've just saved £745. Thank you!
Fix prices for long-term surety
The cheapest energy deals are usually fixed tariffs, which lock in the rate you pay for a set time.

All of the big six energy firms hiked their prices over the year. Grabbing a fixed rate protects you against this as the rate per unit of energy you pay won't change during the fixed term.
Do it by phone if the web's a bother
If online's a no-go, there are some comparison sites which let you switch over the phone:
Energyhelpline* lets you switch over the phone on 0800 074 0745, as does uSwitch* via its call centre on 0800 688 8557.

Check if the tariff is offline
Some energy tariffs are labelled 'online tariffs' but you may be able to access them offline. If your gran is offline, check when you do the comparison if you can get bills posted and give meter readings over the phone.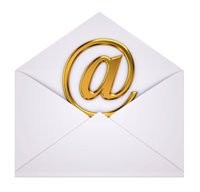 If it really is an online tariff, most suppliers require an email address to create an account. However, if your gran doesn't have an email account, you could always set up a free Gmail, Hotmail or Yahoo! account for her.
They can either access bills themselves with your help, or you can monitor and print it out for them. You may need to do this for every bill, so if they absolutely can't go online consider this commitment.
To help further, you can also add a secondary email address. This means you can help your gran set up an account and add your email address to it so you'll also get her alerts, and can check them and let her know when it's time to switch.
The table below shows a selection of tariffs which can be applied for and managed offline which can be found in our Cheap Energy Club comparisons. However with some, such as Shell Energy (formerly First Utility), you'll be charged extra for paper bills, so always add this to your overall cost when deciding which tariff to go for.
Suppliers with offline access
Paying by direct debit's cheapest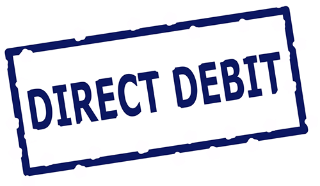 If they do nothing else, get your gran to set up a monthly direct debit – they could save £75/year (see the Energy Direct Debits guide).
For maximum savings, combine it with:
Switching to the cheapest tariff and saving £100s. If you're one of the 60% of people on a standard variable tariff, savings of £300+/year are possible if you opt for a cheap deal.

Always give meter readings. Give your supplier regular meter readings and it'll always give you a more accurate bill. If you don't, you may find you're paying for high estimates. Virtually all suppliers allow you to do this over the phone.
Get free support from your supplier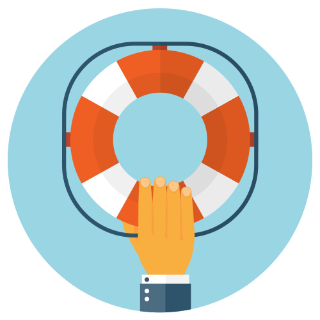 A Priority Services Register is a record that energy suppliers keep of their vulnerable and elderly customers. To get put on the register, they'll need to contact their supplier. It'll run through its criteria and put them on it over the phone, or it'll send them an application form to fill out and send back.
Being on it gives access to some free services, which can include a quarterly meter reading service, advance notice of power cuts, an annual gas safety check or even moving a prepay meter if it's in an awkward place. Their supplier will be able to talk through the services available to them.
Each supplier keeps its own record, so if they change provider, they'll need to sign up to the new supplier's register to get access to its freebies. This can be done over the phone when switching.
Join the MSE Forum Discussion