Cheap Heating Oil
Find the cheapest prices & haggle down costs
Get Our Free Money Tips Email!
For all the latest deals, guides and loopholes - join the 12m who get it. Don't miss out

Archna and Marcel | Edited by Steve N
Updated August 2017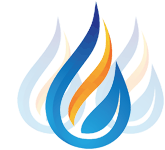 The 1.3 million UK households who rely on a heating oil tank to warm their homes risk overpaying due to an under-regulated market that gets too little political attention. There's no slick solution, but there are things you can try to cut heating oil prices.
This is our home heating oil cost-cutting system, to ensure you're not missing out on key moves to cut your bills. Prices have risen again recently and the average annual bill for a typical three-bedroom home is now £785. But, prices are seasonal and as winter nears, the costs are going up. If you want to beat the seasonal price hikes, now's a great time to stock up on heating oil.
In this guide
Heating oil: the basics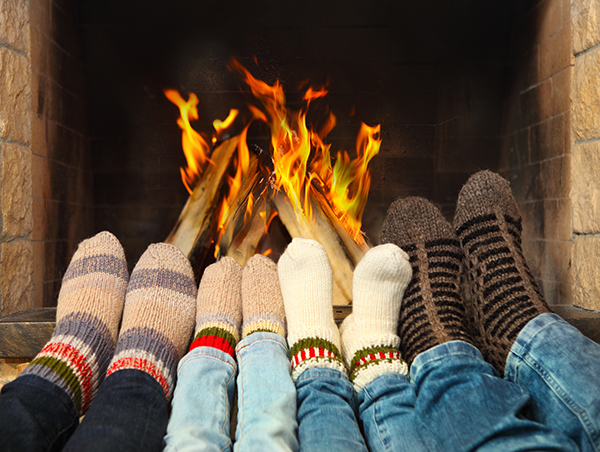 This guide's specifically for those using home heating oil, and it focuses only on that (not LPG or renewables). Instead of getting gas via pipes, oil is delivered in a lorry and stored in a tank. It's likely you've tried these tricks, but we don't want you to leave anything unturned. If you're new to heating oil, you can find cheap suppliers via the steps below, but ask the old tenants too.
You can get two main types of heating oil – kerosene or gas oil. Which you need is determined by the type of boiler you have. Kerosene is most commonly used in homes and is more efficient, so if your boiler takes either oil, it's usually worth going for this one.
Now's a great time to be on heating oil as prices have fallen dramatically over the last few years. Four years ago it cost an average £1,280/year to heat a typical three-bedroom house, according to Sutherland Tables, a source of information on domestic heating costs. It now totals about £785 (on average) to heat the same home – that's a drop of nearly 40% in just three years.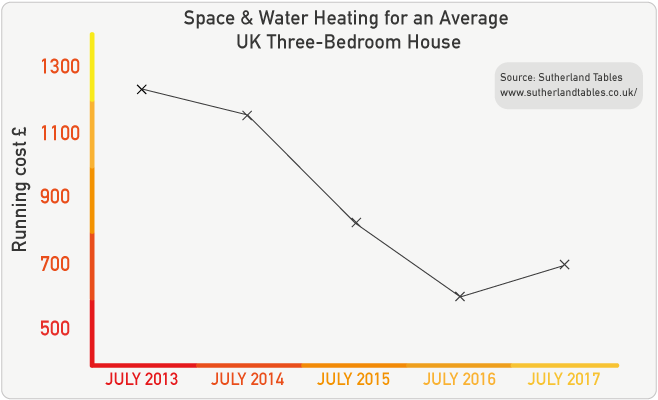 But prices are up on the lows of last year - by around £100 - and with higher demand in winter, costs are expected to rise further this year. So act now and grab what you need to beat the hikes.
Abominably, there's no regulator to look after heating oil users, leaving you high and dry on price transparency and fairness (though there is a code of practice some suppliers subscribe to – more details below). But there are three things you can control to net cheaper oil:
Step 1: Compare oil prices online
Knowledge is power, so the first step is to ensure you know the type of price you should be looking to beat.
Industry insiders say to make a profit, suppliers typically add a minimum of 4p/litre onto the wholesale price they pay. If you're anywhere near this, you've got a good price. There's no easy way to get wholesale prices (we're on it) but BEIS publishes a quarterly report which may help.
Also, use specialist heating oil sites to compare rival companies. There are two types of sites – brokers and simple comparisons. With the brokers, they secure a deal and you pay them if you're happy with the price. A comparison simply lists the cheapest prices it can find.
Note down prices and the name of the supplier if you can, though not all sites will reveal this. The more you try the better, but check at least two. Start with these (we picked them as they're independent but feedback is scant, so they're listed in no particular order):
Heating oil brokers and comparison sites (all cover England, Wales, Scotland & NI)
Do you use a better comparison site? Please let us know.
It's important to note we're not suggesting you just buy from these sites – brokers often charge a bit more for doing the legwork. Some comparison sites aren't transparent about being linked to parent oil suppliers, but all the sites above are currently independent of any oil giants.
Want a guaranteed price? Consider a 12-month fixed price tariff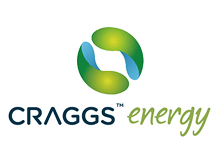 Oil Price Protect*, from Craggs Energy, is a fixed price tariff for kerosene. At current prices, its fixed tariff is slightly more expensive per litre than other providers. But while other firms' prices may rise, especially in winter, this ensures you pay the same price for 12 months.
The way it works is you commit to buying a certain amount over the year. If you want to change provider before the 12 months are up, there's no exit fee as such. But you'll have to sell any oil that you've ordered but not yet had delivered back to Craggs at a 20% discount.
Craggs Energy is a small-ish firm based in Yorkshire and Lancashire – although it has partnerships with with fuel distributors all over the country so it can deliver nationwide. But, we've limited feedback on it. If you're a customer, please share your experience on the Craggs Energy forum thread.
Quick questions
Is it worth fixing?
It depends how much you want to pay for price certainty. You can find kerosene for less elsewhere, but heating oil prices can be particularly volatile as its linked to global crude oil prices, and fixing removes the uncertainty. Always compare Craggs' prices with comparison sites.
How do I get it?
It's only available direct. You can order online* or by phone to its head office in West Yorkshire on 01422 882 500.
When you sign up, you'll have to order a total amount for the year based on what you think you'll use (min 2,000 litres). You can choose to pay for the whole amount upfront, or opt for monthly payments by direct debit or recurring card payment. If you opt for monthly payments you'll need to pay for 35% of the oil in your first month though.
Is there a penalty if I want to change provider or order too much/too little?
Once you've signed up for the fixed price tariff, you're committed to buying the total amount you've said you'll use. If you want to change provider before the year's up, Craggs will buy back any surplus oil from you for a 20% discount to cover its costs.
If you've ordered more oil than you'll actually use, you can either sell the oil back to Craggs at the 20% discount or roll the surplus amount over into another 12-month period. However, if you roll it over, you have to sign up for a second 12-month period.
If you've under-ordered and you use up all the oil before the year's up, you've two options. You can either enter a brand-new 12 month contract with a revised annual usage estimate, or if the market price is high at that point, Craggs will let you spot-buy for a couple of months.
Can I haggle for a lower price?
Yes but only if you're part of a community group – Craggs says it'll welcome approaches from these groups. If you're buying on your own, you can always try haggling, but there's no guarantee of success.
Which areas is the tariff available in?
The tariff's available across the UK mainland, although in some areas where Craggs cannot deliver the oil itself, it'll use a partner firm to transport it to your home. The tariff's not available in Northern Ireland or the Scottish islands though.
Step 2: Haggle down prices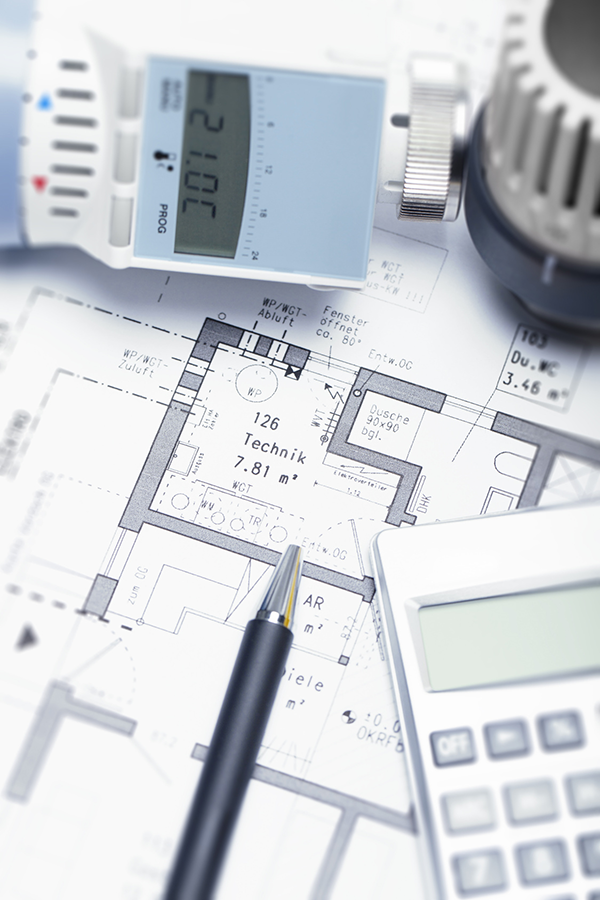 Once you've benchmarked prices, you can start to whittle costs down even more by haggling. Here's how...
Find a list of suppliers in your area

Not all suppliers are physically able to send tankers to your area, so as well as noting down names from the comparisons above, use the Federation of Petroleum Suppliers (FPS) Directory, Yellow pages, Yell or Google Maps to find your local ones.

Ask if it can beat the quote you have

Pick a supplier, call it up and haggle. Don't be shy. This is a haggling business. If you've never haggled before, don't try and be overly clever. You're just calling to give it a quote and see if it can beat it. The more oil you order, the bigger discount you're likely to get.

You're more likely to get a result if the staff member empathises with you. If you're polite, charming and treat the process with humour, you'll get further – never be aggressive.

As negotiations come to a close, a classic sales technique is staying silent. They want you to accept the price just to fill the silence. Make them fill it with a cheaper offer.

Continue the process with more suppliers

After your first haggle, whether it worked or not, call a few more suppliers, quoting the best price you've had and see who can beat it. To speed up the process, you could simply knock some off your existing price and say this is what you want them to beat. But don't go too far with this – if it's unrealistic, it may say no.

If you've got a regular or preferred supplier, or someone who has spent lots of time helping you, go back to it to see if it will match the best price you've found.
Pick a FPS-accredited supplier
The Federation of Petroleum Suppliers is the trade association for the oil distribution industry, funded by members (like most trade bodies). It has a code of practice that it asks members to adhere to. The code asks members to clearly explain payment options and charges, not to change unit costs once agreed and to resolve incorrect deliveries among other things.
The FPS has also appointed its own ombudsman to resolve any complaints. The protection for consumers isn't as robust as it would be with a formal government backed regulator and ombudsman but it's a good place to start.
Check your supplier is accredited to the FPS, it should bear a logo on its website.
Step 3: Time your purchase right

The price you pay for your oil is directly influenced by the wholesale price suppliers pay which fluctuates on a daily basis (plus their profit margins on top).
The giant gas & electricity suppliers buy energy ahead when the price is cheapest. But heating oil suppliers don't do this, so short-term fluctuations more directly affect prices. Therefore, timing is everything:
Summer's often the best time to buy. Low demand drives prices down. December is often the priciest month.
Yet it's also important not to leave buying oil to the last minute. Emergency deliveries can cost about 10% more. Plan ahead and get quotes with a few weeks spare to give yourself the most flexibility and best prices.
Get into a routine of checking your oil level so you can judge when to order – most tanks come with a basic gauge – or have a dipstick handy. You can get fancier gizmos which automatically alert you when you're low on oil (or if sudden drops occur) but these can be pricey.
If you want to really hone your savings, monitor prices daily using the price chart from Boilerjuice and time your buying for when prices are dipping.
Step 4: Buy in bulk for discounts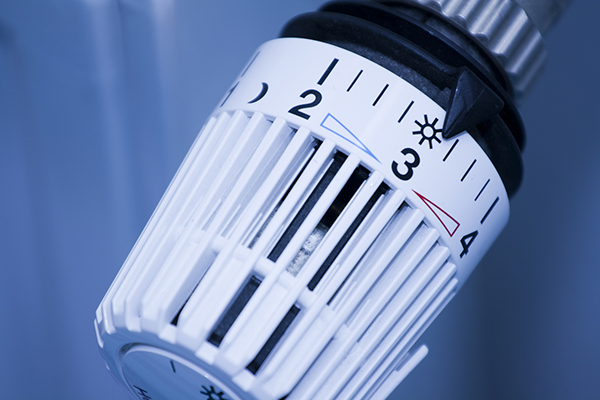 Discounts are usually, though not always, available the more oil you buy, whether this is buying ahead for yourself for the year, pairing up with a neighbour or joining an oil-buying group. The bigger the buy, the bigger the savings, so joining a group will probably get you the best price.
If buying on your own, bear in mind the more oil you buy and store, the bigger the loss if you're unfortunate enough to be a victim of oil theft.
Group together for purchase power
In the right kind of numbers, bulk-buying heating oil as a village can give you leeway to negotiate better deals with the oil suppliers.
It's also in the supplier's interest, since it saves on petrol by not having to make multiple trips to the same area. Many can slash around 5% off prices this way.
Lots of heating oil clubs already exist, set up by individuals or companies. Some charge a small admin fee, but steer clear of any asking for large amounts.
How to set up your own club
Setting up an oil club is fairly simple. But does require someone who's willing to chase quotes and organise members. Around 20 people ordering around 10,000 litres of oil is the optimum for getting a really good deal while still being able to organise a group easily.
Simply ask people in your area to commit to an amount of oil and get quotes for the group every month (or take it in turns) or so. See the steps above for how.
Even teaming up with just one neighbour can save a decent amount. The heating oil company will strike a deal and bill each person individually. Most firms are happy to do this provided you live reasonably close to each other.
Quick questions
Do you live near each other?
Sounds obvious, but discounts for group-buying are given because the company saves money on delivery costs. If you're too far away, it won't work.
Will someone do the legwork?
Ringing around for quotes will take time, so the group leader must be prepared to do the graft. Or you could put in a rota system.
Do I have to commit to minimum amounts?
Suppliers often have minimum delivery amounts. You need to check this and ensure you time your orders so you order enough.
Can you agree on when to buy?
You need to decide when you will order. Some houses may have bigger demands so will need to order more often. You may also want to watch the markets to buy at a trough (see more on buying at the right time).
Do you have good communication between members?
Liaising with your club is important so make sure a good channel for communication is set up.
Step 5: Pay the right way
Most suppliers have a minimum order of 500 litres a pop, which will set you back around £150-£200. It's a big outlay so it's important to manage your cash properly. If you're buying via a club you may pay it and it will take care of payment to the supplier, if not, these tips apply to you.
Don't let direct debit make you too loyal
Unlike with gas & electricity bills, you don't get a discount when paying for heating oil by direct debit. However it can be convenient as it allows you to spread the cost and you can still haggle.
How it works? Usually they'll ask you to pay 50% of your first order and will then agree a set amount you pay each month, eg, £80/month based on your average usage. The money you stash away is used to pay for any subsequent oil orders throughout the year, so you don't need to pay upfront again.
You can order a delivery any time you like, money will be taken from the account to cover it. The price you pay for that oil will depend on the price they offer that day so you can use the same techniques mentioned above to buy at the right time.
What if the direct debit doesn't match my usage? You may have surplus credit at the end of the year, which your supplier will refund, or you may have a shortfall to pay. One supplier, Watson Fuels, even pays around 4% interest on any excess cash in your account, which currently smashes many of the top-paying instant access accounts. But don't go for it unless it's cheapest, which is far more important.
Don't let a direct debit stop you from haggling elsewhere. While you can usually stop the direct debit at any time, the downside is you're far less likely to go out and haggle with other suppliers when you have the convenience of a direct debit. Don't let it drive you towards apathy.
Put cash aside each month
Bigger orders get bigger discounts. Therefore, it's most cost-effective to buy larger amounts less often. If you don't have the cash flow to do this, save money each month. Use Martin's piggybanking technique to make this easier.
Or simply add up how much you spend each year on oil and put this aside each month in a savings account. For example, if you make three orders of £500 per year, you should be saving £125 per month. Put this away in the top instant access savings account to boost interest.
Watch out for credit card surcharges
Some suppliers charge 1-2% on top if you pay by credit card. Factor these fees into the overall cost as they may wipe out savings.
Get up to 5% cashback with the right credit card
If the supplier doesn't charge extra for paying on credit cards, use a cashback card and you can get up to 5% back. But ONLY do this if you'll pay back the card in full each month. See Top Cashback Cards for the best buys.
Pay by credit card for extra protection
Pay for £100+ of goods on a credit card and the card company's jointly liable with the retailer if something goes wrong. This gives you extra legal rights. While it should work, it's not tested for heating oil purchases. See the Section 75 guide for more. Though only do this if you can clear the card in full next month to avoid interest.
Look after your tank and oil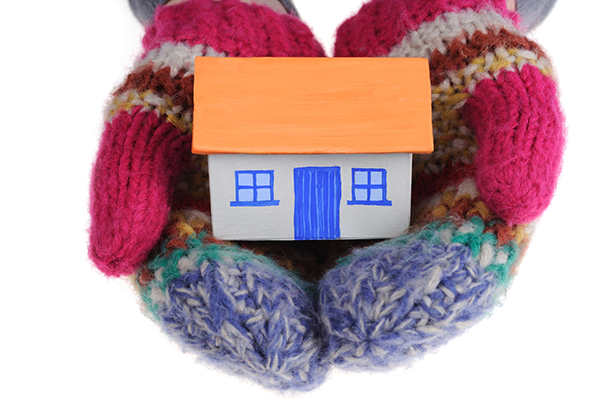 Both the oil you buy and the tank you store it in cost large, so if things go wrong you'll be seriously out of pocket.
The Oil Firing Technical Association (Oftec), the body which represents suppliers, suggests you get an annual tank inspection for starters. But you can do simple checks for corrosion, cracks and discolouration yourself and make sure no debris can get into the tank to affect the oil. See the trade body Oftec's guides for more.
Watch out for heating oil theft
Heating oil theft still happens. Here are a few things to try to limit the risk (from Oil Theft Watch, founded by Boilerjuice). It also allows you to register for theft alerts in your area.
Check you're covered by your household insurance (see our Cheap Home Insurance guide). Ask if it will cover for you loss, theft, plus damage and clear-up costs if there's a spillage.
Keep all gates to your property closed and securely locked at all times and ensure gates and fences are in good repair.
Install suitable security floodlighting and consider installing CCTV around your property.

The location of oil tanks can be a critical factor. Ideally they should be situated within sight of your home, but not visible from the road. If tanks are visible, plant hostile (thorny) shrubs around your tank.

Thieves will think twice before forcing their way through a prickly hedge, and the smallest trace of blood or shred of ripped clothing could provide enough forensic evidence to identify the offender.

Regularly check fuel levels so you easily spot if the level drops. Most homeowners only check their tanks every few weeks, and therefore wouldn't realise how much oil their tank contained. Remote electronic oil monitors, which set off an audible alarm if the oil level in the tank suddenly drops, can be fitted to most tanks.
Install lockable caps with crop-proof padlocks/fittings and where possible fit vulnerable fuel hoses with hardened/flexible casing so they are harder to cut.
If you are installing or resiting an oil tank, consider securing the tank in an alarmed, ventilated, locked structure or cage. But please remember the oil tanker driver will need access to fill the tank.
Your rights if things go wrong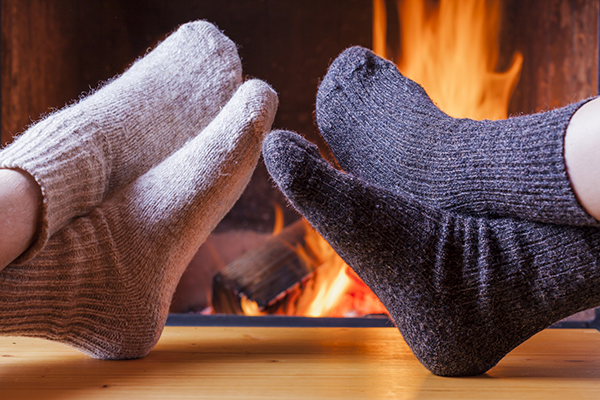 Sadly and bewilderingly Ofgem the energy regulator doesn't have any responsibility for heating oil and there are no immediate plans to change that. With no consumer body to protect heating oil users, it's not as easy to get redress as it is with other purchases.
So unfortunately this means you will need to rely on the courts if things go badly wrong. However, the small claims court is relatively easy to use and not as scary as you may think. First, however, try the following:
The types of issues you might encounter include:
The supplier charges a higher price than originally quoted
More oil than you ordered is delivered
Oil is delivered to the incorrect address
You get someone else's order.
Step 1: Complain in person / by phone to the supplier
When starting a complaint it's best to not go militant, unless you have to. The first easy step is to go back to the shop or phone the call centre. Explain the problem and your suggested resolution.
If you go in with polite gusto, saying you know what your rights are, chances are the store will sort your problem in a flash.
Step 2: Complain in writing
If the supplier won't help, pen a complaint letter and send it to the head office. If it needs to go to a local office, it'll be passed on.
Send all letters by recorded delivery, so you can prove they received it, and always save a copy.
Your letter should mention any statutory rights you think have been broken. Don't overwrite these letters, just pen one or at most two sides explaining the problem and crucially, always include what you want them to do to put it right. If you have documentary evidence (or photos if it's damage), include it.
It is worth adding that you will consider court action if this is not satisfactorily resolved.
Step 3: Do you have other rights?
If you're not confident the supplier will help you if you run into troubled waters, there are two consumer rights which may help you:
Does your supplier belong to the trade body? The FPS has a code of practice which it asks all members to adhere to. If they don't, it may decide to kick them out which means the firm can no longer bear the FPS logo. It also has its own Ombudsman that can help resolve complaints.
If you've exhausted all routes via the supplier and the trade body, there are two consumer rights which may help you:
Section 75 of the Consumer Credit Act: Pay for £100+ of goods on a credit card and the card company's jointly liable with the retailer if something goes wrong under a special law called section 75.
This is particularly valuable for heating oil consumers as the next step is the small claims court. Section 75 gives you a robust option without having to go to that trouble plus allows you to take up the issue with Financial Ombudsman (for free). See the Section 75 guide for more. Though only do this if you can clear the card in full next month to avoid interest.
Consumer contracts regulations. These regulations give a 14-day cooling-off period after you've had an order delivered (see Consumer Rights for more info). However it may be difficult to enforce these regulations once the oil has been put in your tank.
Step 4: Taking court action
This article is based on the process for England and Wales. We've included the basics for other jurisdictions, but for more, see Northern Ireland Courts and Scottish Sheriff Small Claims.
If all else fails and the shop hasn't given you a satisfactory response, don't be disheartened. You can still go to court. But the only person who can force action is a county court judge (sheriff court in Scotland).
Yet before you get legal on their butts, you're expected to try to resolve things directly. Ideally, send a "letter before action" to say you are going to take them to court. If you don't try, the judge is likely to look unfavourably on your case, so always use the steps above first.
Legal action in what's usually known as the "small claims court" is limited to claims under £10,000.
See the Small Claims Court guide for full info.
Discuss/share your haggling and cost-cutting tips with other MoneySavers in the Cheap Heating Oil forum thread