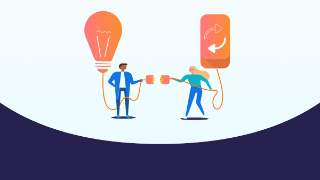 Got questions about our new MSE Autoswitch service? We've full FAQs below, including info on what it is and how it works. To see how much you can save on your bills, or for more general switching help, see our Cheap Energy Club.
It's simple. Just tell us your preferences on factors such as price, service, green energy and whether you want a name you know – then using that info we'll pick your top tariff and, if you're happy, help you switch to it.

Then after a year, when that deal is likely no longer cheap, we'll get in touch to tell you we're automatically switching you to your new top tariff based on the same preferences – all you need to do is approve it with one click. So you permanently stay on your personal best deal, and we do all the work for you.

We believe our free MSE Autoswitch service is the first true autoswitch comparing the whole of the market. And MSE Autoswitch is not just about switching people to a cheap deal each time as that takes the choice away, which is important.

You select your priorities and we'll pick you a tariff that suits from across the whole of the market, then each year we'll show you your best deal and you can opt to switch to it – you'll always be in control.

Plus if you switch via us, as we then get paid by the provider, we give you some of that in the form of £25 MSE dual-fuel cashback (£12.50 single fuel). You wouldn't get that switching directly.

Our autoswitch service is now open, for free, to everyone - all you need to do is click MSE Autoswitch and register or log in, and you can be one of the first to try it. We'll be doing a bigger launch later this year, but it's up and running now if you want to have a go, it's just missing a few bells and whistles.

However, unfortunately not everyone can use our autoswitch service at the moment, such as those on prepayment meters, or with an Economy 10 or similar time-of-use meters. See our prepay and Economy 10 FAQs for more.

You also need a recent bill, so you know how much energy you're currently using for an accurate comparison. Don't worry if you don't have one handy – we can help you estimate with just a few questions. Your savings won't be as accurate, but it should give you a rough idea.

If you plan to pay by direct debit, you'll also need your debit card or account details to hand..
We do a huge amount of work in the background. First of all, we take every tariff on the market, and assign it with a score based on the following:

Price. For price, the most expensive gets the lowest score, the cheapest gets the highest score – all other tariffs come somewhere in between these two. We give slightly more value to the deals cheapest on the market in our calculations, just to help give you a more meaningful answer if you place a lot of points in your price preference.


Customer service. Similar to price, the supplier with the best customer service results gets the highest score, the worst gets the lowest, with every other supplier coming in between these two – see how we rank suppliers' service.


Green. We look at each tariff's green credentials for both electricity and gas, and rank them on how 'green' we thing they are:

For electricity, anything with 100% renewable electricity, 90%+ renewable electricity or low carbon electricity gets full marks, everything else gets the lowest score. We're finessing how we rank tariffs in this category and are speaking to experts in the field to get a better breakdown of how green your electricity is, but for now, we've included a broad range in our definition of green electricity, which we think is a fair place to start

For gas, 100% anaerobic gas (which involves the breaking down of biodegradable material) is top, while no green gas gets the lowest score. There are points in between this for a mix of renewable gas and carbon offset gas, or 100% offset gas.


Fixed rate. If the deal is fixed, it gets top marks. If not, it gets the lowest score. We're looking at how to factor in the length of fixes into this, and we'll update when we do.


Well-known supplier. For this, the big six get top marks and the smallest suppliers get the worst. We grade all the medium-sized and well-established firms between these, based on customer numbers, brand recognition and length of time it has been supplying energy.


No early exit fees. The best score is for deals with no exit fees, while the tariff with highest exit fees gets the worst score – everything else is graded in a range between these.


When you come to pick a tariff, we simply ask you to tell us which of the above categories are more important you.

We then use your preferences as 'weightings' – so that for each category, we'll multiply the tariff's score by different amounts depending on how you answered.

We then add up all the weighted scores for all categories and rank the tariffs for you, giving a percentage match for each.

When we show your top tariffs in Cheap Energy Club, we'll always show you your closest matched deal from across the market, even if it's one we can't switch you to.

As we can only autoswitch you to providers we have a relationship with, we'll always show you your top three matches from these suppliers. But as we compare the whole of the market, if there's a deal we can't switch you to that beats any of those three, we'll show you that too – where it sits in your results depends on how closely it matches with your preferences.

And remember, while we do our best to show you tariffs that most closely match your preferences based on the info you've told us, before switching it's important you check you are happy with the tariff and it meets your needs.

We will always compare and show you the whole of market, even if it doesn't make us money. But we won't be able to switch you to a provider we don't have a relationship with.

When you first choose to use our autoswitch service, we'll show you all deals, but we'll make it clear when we can't switch you to a provider – as that'll opt you out of autoswitch.

When it's time to autoswitch you in the future, we'll always show you the best tariff for you, even if we can't switch you to it.

If you switch to a provider we have a relationship with, as we then get paid by the supplier, we give you some of that in the form of £25 MSE dual-fuel cashback (£12.50 single fuel). You wouldn't get that switching directly.

Never. When the time comes to switch, we'll show you top deals based on your preferences, but you'll have to approve it (and update your details if anything has changed). If you're not happy with the options, you don't have to switch – and you can also choose to see all tariffs on the market. You will always be in control and responsible for your own switch.

As with any energy switch, once you've switched, you always have 14 days to cancel that switch penalty-free. Your 14-day 'cooling-off' period starts as soon as you apply to switch.

You'll need to contact the supplier you're switching to directly to cancel your switch – though if you do, let us know so we can update your account.

Cancelling your switch will opt you of MSE Autoswitch, although you can always sign up again next time you switch.

If you're not happy with the tariffs you're shown, or what's important to you has changed, you can always tweak your preferences by logging in to your account.

What's more, we'll always give you the option to do a full market comparison if you don't like the deals we picked for you, so you can see all the tariffs available.

We'll never switch you without your permission, so if you will need to pay exit fees when it's time to autoswitch, we'll let you know. You can then decide if switching is worth it, just remember to factor the cost of your exit fees when looking at how much you'd save by switching.

If you're on a fix, you'll never pay exit fees in the last 49 days of your tariff. If you're on a variable tariff, your tariff won't have exit fees, so you're free to switch at any time penalty-free.

Yes. If you currently get the warm home discount, or think you will get it, let us know when you register or in your account page and we'll only show you or pick you deals with a provider that offers the discount.

However, if you have to apply to get the discount each year, it's always worth checking directly with the new supplier before you switch if you'll still get it, as eligibility criteria can differ and suppliers often have limits on the number of people that can get it.

If you get the discount automatically – which you should do if you're in receipt of the guarantee credit element of pension credit, you should always get the warm home discount with the new provider, as long as it is part of the scheme.

Yes, you can still be autoswitched if you have a smart meter installed.

Some with the first generation of smart meters may see their meters become 'dumb' when they switch supplier – whether via a comparison or through an autoswitch service – but don't worry, it just means you'll have to take manual meter readings and send them to your supplier.

What's more, there's a fix for the meters on the way, so any that do go 'dumb' – and stop sending automatic meter readings – will regain their smart functionality over the next year or so. No engineer visit will be needed for this.

If you have newer SMETS 2 meters, they should continue to work as normal after a switch.

See Smart Meters for more on how they work.

If, based on your preferences, your top tariff comes with a requirement for smart meters, we will suggest this for your autoswitch.

However, we'll let you know when a tariff requires you to have smart meters, and you'll always have the opportunity to choose not to autoswitch to any deal we suggest.

But don't worry too much about smart meters. They work just like traditional meters, but can also send automatic meter readings to your suppliers, so you get accurate bills. Plus they come with an 'in-home display' device, which lets you see your energy usage and spend in near-real time.

Unfortunately, no – not yet. For now, you can't join MSE Autoswitch.

We've taken the decision not to include prepay, as we're worried we'd switch you to a supplier that uses a different system to what you're used to, which might make it harder for you to top up nearby.

We may look at this in the future, but for now, it's better for you to do your own comparison. For more help, or to check whether a standard credit meter would be better for you, see our Cheap Prepay Gas & Electricity guide for full info.

If you're on Economy 7, you can join MSE Autoswitch, but we'll only compare Economy 7 tariffs for you and will only autoswitch you to these in future. However, it could be cheaper to switch to a regular tariff. See our Is Economy 7 right for you? guide for more info on how it works.

If you think it's best for you to be looking at non-Economy 7 tariffs, you can always do a normal comparison.

We're sorry, that complicates the situation, and we can't do a comparison for time-of-use tariffs such as Economy 10, Economy 20:20 and others.

For more on what to do, see Is Economy 10 any good? or do a normal comparison to compare what you're paying now to the best non-time-of-use tariffs (though in these circumstances, it's best to compare based on your total kilowatt-hour usage rather than cost).

First of all, check you junk mail – supplier emails can often land there. You can get in touch directly with your supplier, see our supplier contact detail page to find its number.

You can also contact us directly and we can look into it.

If your switch gets rejected, your supplier should tell us. We'll then send you an email about your rejection – if you're not clear why it happened, contact us and we'll try to help.

However, suppliers don't always let us know straightaway, so if you've heard your switch has been rejected from your new supplier but haven't heard from us, do let us know.

Our customer service rating has got nothing to do with price, it only looks at how good the company is to deal with. We compile our overall customer service score from different data sources:

Citizens Advice data, which measures complaints, billing and switching performance.
Our bespoke YouGov poll, which asks 14,000 people about their experiences.

We then combine these to come up with our star rating. Where necessary, if we hear of an urgent case of poor feedback from MoneySavers, we may manually remove or alter ratings.

In the future, we're working on providing you with a full breakdown of each provider's results.

We update the scores three times a year, to keep the ratings as relevant as possible.

While nothing is perfect when it comes to measuring customer service, we think this gives you a pretty good idea of what to expect.

Here's how we crunch the numbers (the nerdy bit):

YouGov surveys. Three times a year, we ask YouGov to run a survey of around 14,000 people on energy suppliers' customer service. From this, we get about 11,000 to 12,000 responses from those responsible for their household's energy bills, with each person grading their supplier's service between 0 and 10 (with 0 being the worst score, 10 being the best).

We assign each supplier with more than 50 votes in this survey (we discount those with fewer votes as we don't feel it'd give an accurate representation) with a score out of five. To do this, we work out the percentage breakdown of what each supplier scores between 0 and 10. For every percentage point in one we multiply by one, for two we multiply by two, and so on. We add it all up, then divide by 100 to give us a score out of 10, then divide by two to get a score out of five.

Citizens Advice ratings. We also look at energy suppliers' customer service ratings from Citizens Advice. It publishes this every three months, giving providers a score out of five based on each supplier's performance in relation to complaints, call centre waiting times, billing accuracy and timing, switching, and whether the supplier is signed up to voluntary industry agreements.

We don't use the full Citizens Advice rating however, as we think that scoring on call waiting times can punish online-only firms (that may have great service), nor do we think the voluntary industry agreements account for much. These two parts make up 30% of Citizens Advice's score. We simply portion that 30% between the info on complaints, billing and switching that we keep, using the same ratios. This then gives us a second score out of five for suppliers.

Editorial judgement. Now and then, when we hear of serious issues with a particular supplier, or if one of them is in hot water with the regulator, we may decide to remove their customer service score and put up a warning just to let you know why.

Once we've worked this all out, we take the YouGov score and the Citizens Advice score, add them together for a score out 10, then divide by two for a score out of five.

How do you then rank each supplier?

Finally, we adjust these scores to rank every supplier we have enough data for, between one and five. The best performer gets a score of five, the worst a score of one. Everyone else gets a score in between this, in relation to how they performed against the average score.

At the end of all this, we group suppliers into three categories: 'Great' (includes providers with four stars and above), 'OK or better' (three stars and above), and 'All'. When you do a full comparison, you can choose between these depending on the level of service you're after.

What's more, we also take a look at the results and see if there are any suppliers that worry us – this is where we use our editorial judgement to let you know of any issues you won't see from the data.

Of course, this is an average customer service rating and everyone will have slightly different experiences with their provider.

You should contact your current supplier first of all – it supplies your energy and will be better placed to help you with any issues.

If you're struggling to get in contact with it or get an issue resolved, particularly if it's around the switching process, get in touch with us and we may be able to help.

When you join MSE Autoswitch, there's a few things we can help with, and some things you'll still need to do.

What we will do:

Send your switch application to your provider.
Let you know how your switch is progressing, when it completes, or if there's a problem.
Provide online support for any issues you have throughout the switching process.
Pay cashback once we get confirmation from the provider that your switch has gone through (see our Cashback T&Cs).
Use the details in your account to suggest a new tariff to switch to next time.

What you still need to do:

Contact your provider to sort any issues with the switch – the provider is responsible for performing the switch (though we'll help if we can).
Submit regular meter readings to your provider to get an accurate bill (if you don't have smart meters).
Let your provider know if your details change at any time.
Let us know when your details changed by updating your account, so we can do an accurate comparison for your future switches.
Check your preferences still reflect what's important to you.
Contact the provider if you have any account issues.

Remember, you are responsible for your own switch. We will pick out a tariff for you based on your preferences, but it's important you check it's right for you and meets your needs before switching.
You should get the cashback in around three to six months after you switch – it depends how long it takes for the supplier to let us know that your switch went through.

If you've still not got it after six months, let us know and we'll chase it for you.

Yes, just like when you do a normal comparison and switch, we get paid by some suppliers for each switch, but we give roughly half of this back as cashback – that's £25 for a dual-fuel switch and £12.50 for single fuel.

Much of the rest pays our data and switch suppliers, pays the team who work on this, and hopefully leaves some profit.

It's completely free for you to sign up to and use any service on Cheap Energy Club, and as always, we only ever write based on our legally-binding editorial independence.

What's more, we'll always compare the whole of the market, even if it's to recommend you a provider that doesn't pay us. Though we can only switch you to a provider we have a relationship with.
As we'll take care of your future switches when you join MSE Autoswitch, we have to ask you about your future marketing preferences for any new supplier we may switch to you in the future, not MoneySavingExpert.com. This is something you'd usually be asked by the supplier when you switch yourself. Remember though, this is about marketing – they will still be able to send you key account information even if you say none.

See below for the T&Cs for each supplier we can switch you to, which should contain info on marketing policies: