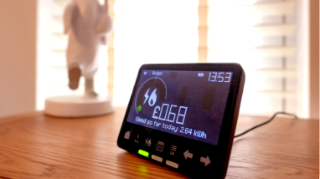 Martin Lewis: 14 'energy price guarantee' need-to-knows
The 1 October 80% price cap rise is cancelled – prices will still rise but by far less (we've a new calc to help). FIXED? Your rate may drop too.

This guide was originally written by Martin Lewis on 13 September 2022, and is now updated by the MSE Team
Energy price guarantee extended
Update Thursday 17 November 2022: The Government has announced that the energy price guarantee will be extended from April, but the level of support will be scaled back, with typical household energy bills increasing by 20%. See full autumn statement energy round-up.
See below to see how the current scheme works.
I've spent months trying to raise the alarm over the energy bills catastrophe due this winter – that'd been set to take a typical bill to over five grand. My plea was for urgent intervention, so I welcome the energy price guarantee announcement, which does just that.
It's not perfect, though I'm not sure any plan would be. It's expensive and will add billions to government debt. The guarantee's big benefit is it reduces everyone's future costs – yet that's also its problem, as it's not targeted at those who need it most. Plus it means those with the biggest bills (often the wealthiest) gain the most. Overall though, many will breathe a sigh of relief.
We, and likely energy firms too, still await some technical clarifications from the Govt, so give me a tad of wiggle room.
PS: My speciality is consumer finance, so I'll leave the economics, electricity generation plans, and the cap for businesses to others.
For all the latest deals, guides and loopholes simply sign up today – it's spam-free!
1. On 1 Oct the previous price cap was replaced by a roughly 27% higher 'price guarantee rate' – taking a typical bill from £1,971/yr to £2,500
I've seen a lot of confusion, so let me start by saying there's NO MAXIMUM ENERGY BILL. Instead, standard tariffs in England, Scotland & Wales (roughly 85% of homes are on these) have a maximum daily fee and cost per energy unit that providers can charge.
The quoted rates many media outlets use are just an illustration of the impact of these caps for someone with typical use (they should state that) so USE MORE, YOU PAY MORE; USE LESS, YOU PAY LESS. I prefer to instead lead on the rough percentage change.
Initially, the new price guarantee was set to last two years. The Government has now scaled back support for the scheme, so it will only last six months until the end of March at it's current price.
From April, the price guarantee will continue, but at a higher rate of £3,000 a year for a typical home – a rise of 20% on the current rate. This should last a year, until 31 March 2024.
Martin Lewis's instant reaction video on the energy price guarantee
Embedded YouTube Video
2. The £400 flat reduction for all homes this winter remains – take that into account and the average rise was 6.5%
Back in May, the then Chancellor announced a £400 flat payment to reduce every household energy bill this winter. That is still happening. Factor this £400 in, and the price guarantee rise over the previous price cap is an average 6.5% (to £2,100/year on typical use).
Though as the £400 is the same for all, those with low usage could actually see a reduction in the total paid compared to the current rate.
In practice you will either receive, or get your bill reduced by, £66 or £67 each month from October 2022 to March 2023. See how YOU'LL receive the £400 from your supplier, as it varies by payment type and firm.
As you won't get this £400 again next winter, the upcoming increase to the energy price guarantee from April – from a typical £2,500/year to £3,000/year – will feel even bigger. Factoring in the £400 bill support everyone will get this winter, it's a typical 43% rise in April.
3. The price cap is still a cap on standing charges and unit rates
Here are the average dual-fuel direct debit rates for the energy price guarantee from 1 October, how it compares to the previous rates, and what was due to happen under the old price cap. The current rates include the announced ending of green levies on energy bills.
Electricity:
Unit rate: 34.0p/kWh (was 28.3p before 1 Oct; was due to be 51.89p)
Standing charge: 46.4p/day (was 45.3p before 1 Oct; was due to be 46.4p)


Gas:
Unit rate: 10.3p/kWh (was 7.4p before 1 Oct; was due to be 14.76p)
Standing charge: 28.5p/day (was 27.2p before 1 Oct; was due to be 28.5p)
The cap varies by region and how you pay, so for full info see...

- Direct debit price cap
- Prepayment meter & payment in receipt of bills price cap. Prepay is usually 2%-ish more than direct debit, payment in receipt of bills 6%-ish.
The fact payment in receipt of bills is higher is why those thinking of "ditching direct debit to just pay what I owe" should be careful. It may benefit you in immediate cash-flow terms, but weight that against the fact in the long-run the rates are higher so you will pay more in total.
We don't yet know how rates will change in April, when the energy price guarantee rises to a typical £3,000/year. We'll update this guide when we get 'em.
On Eco 7, Eco 10 or other non standard tariff? I'm been told that firms should reduce tariffs so the reduction works on the weighted average of the combined rates (around 4p/kWh for gas and 17p/kWh for electric), but it's up to firms how they implement this, so we can't say for certain what the rates you'll pay are.
Bulb customer? I've also had many questions from Bulb customers on what all this means for you. Actually it's no different to everyone else, you'll now be on the new price guarantee rate, and this will be the same when you move over to Octopus (though the transfer was recently delayed).
4. The new price guarantee is FAR COSTLIER than last winter, but also FAR CHEAPER than it would've been this winter
Many want to know if this is a good deal, so I've knocked up a table to put it in context, so you can decide for yourself.
Where it says 'prior cap', that's the old price cap regime that the guarantee replaces. Then, prices were based on the huge hikes in wholesale rates.
| | | |
| --- | --- | --- |
| TABLE_CELL_STYLE | % increase since last winter | Typical dual-fuel direct debit bill |
| Price cap last winter | – | £1,277/yr |
| Price cap from 1 Apr to 30 Sep 22 | 54% | £1,971/yr |
| New price guarantee from 1 Oct | 96% | £2,500/yr |
| Price guarantee from 1 Oct (including £400 rebate) | 64% | £2,100/yr |
| Prior planned price cap from 1 Oct 22 | 178% | £3,549/yr |
| Prior predicted cap from 1 Jan 23 | 232% | £4,245/yr |
| Price guarantee from 1 Apr | 135% | £3,000/yr |
| Rough predicted cap from 1 Apr 23 | 193% | £3,739/yr |
| Rough predicted cap from 1 Jul 23 | 150% | £3,195/yr |
| Rough predicted cap from 1 Sep 23 | 152% | £3,213/yr |
Technically the new price guarantee for standard tariffs is done as a reduction to the planned October unit rates. The same 4p/kWh gas, and 17p/kWh electricity reduction applies to many (not all) fixed rates too. That's very roughly in the ballpark of a 30% decrease.
The reduction only applies to fixes that are more expensive than the price guarantee. Higher fixed rates at most have been reduced only to the level of the new guarantee. The impact of that means different things depending on how expensive your fixed deal was...
Very cheap fix: (eg, 2yr fix from before crisis started). If you pay less than the new price guarantee, there's no reduction.


Mid-level fix: (eg, fixed 3mths ago at a premium). If your fix is higher than the new price guarantee, it should have reduced to the same level as the new price guarantee.


High-rate fix: (eg, fixed very recently at high rate to forestall predicted future huge hikes). Your fixed rate should have been reduced substantially, but a few of these may still be costlier than the price guarantee.
And a final note, as normal, when a fix ends, you should be automatically moved to the price guarantee rate, unless you choose something different.
What's more, with the energy price guarantee set to increase April, you could see your rates increase, despite being on a 'fix'. That's because the discount on the unit rate you get is likely to change. However, we don't know what the rates will be in April yet, or the full details on how it will affect those on fixes. We'll update this guide when we know more.
See my video briefing (filmed on 15 September) on how it works. To turn on subtitles, click the closed captions icon in the bottom right of the video.
Martin reveals whether what you pay on a fixed-rate tariff will drop due to the new energy price guarantee
Embedded YouTube Video
6. The extra payments for those on many benefits, with disabilities and for pensioners will continue next year
As well as the £400 to all households, in May it was announced...

- Benefits: Over eight million homes in the UK on means-tested benefits got a total payment of £650 this year in two lump sums. The first half has all been paid, and most should have got the second payment by now. Full info in £650 payment help.

In the Autumn Statement in November, it was announced this would continue in 2023. You'll get a bit more next year, with £900 to be paid to households on means-tested benefits. See £900 payment help.

- Disabilities: About six million people across the UK on certain disability benefits should have received an automatic one-off payment of £150. See what to do if you haven't got yours.

This same payment will also be made in 2023. See £150 payment in 2023 for more.

- Pensioners: Every UK household with someone over state pension age (aged 66 or above) between 19 and 25 Sept 2022 will also get up to an extra £300 on top of their normal winter fuel payment (usually between £100 and £300), payable in November or December.

Pensioner households will also get £300 next year too. We expect it will be paid in the same way, but we're just waiting for final confirmation of this. See £300 payment for pensioners for more.
7. You will pay £273/yr even if you use no energy
You pay for having access to energy even if you don't use it. The daily standing charges rose hugely in April, and rose a touch in October. If you've both gas and electricity, the average direct debit standing charge is £273/yr before you use owt.

I and others have continually pushed back with Ofgem to try and get this changed, but with little success.

It's worth noting there are variances in standing charges by region (for example, London is £225/yr, SW England £296/yr) – Ofgem says it is due to the different costs to transport power to where you live.
For all the latest deals, guides and loopholes simply sign up today – it's spam-free!
The Northern Ireland energy price guarantee offers households the same level of gas and electricity bill support as those in England, Scotland and Wales.
Suppliers have reduced bills by up to 19.9p/kWh for electricity and 4.8p/kWh for gas – slightly more that the rest of the UK as the Northern Ireland scheme started on 1 November, with the support backdated to October. You won't need to do anything to get this reduction, it will be done automatically.
For more, see our Northern Ireland Energy guide.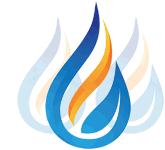 Households that use heating oil and LPG to heat their homes will get an additional £200 to help with energy bills this winter – on top of the £400 you'll get from your electricity supplier. The Government has now confirmed this money will come from your electricity supplier, and will be added to your energy account as bill credit, but it hasn't said when yet.
All households in Northern Ireland will get this payment now – not just households that aren't connected to mains gas. This was announced in the Autumn Statement in November, and is due to the much higher prevalence of heating oil in Northern Ireland.
We'll update here and our LPG and heating oil guide when we know more.
For those who pay energy bills indirectly – either included in total rent or as a surcharge to a landlord – you wouldn't directly benefit from any of the support that has been announced, as you don't have a direct relationship with a supplier.
The Government has now introduced legislation requiring landlords and others that bill households for energy to pass on any support they get on your behalf "in a reasonable and proportionate way". This includes discounts on unit rates under the energy price guarantee and the £400 energy bill support payment (if your landlord is eligible).
For more info, see you'll still get support if you pay your landlord for energy.
The Government has also announced support for businesses in Great Britain that will see energy bills discounted for most non-domestic energy customers.
This means that people who live in residential properties that have a non-domestic energy contract through a third-party provider (such as people living in park homes or in buildings with a heat network) should be getting a discount on their energy bill. Again, new legislation is in place requiring providers to pass on this benefit.
The business help scheme applies to fixed contracts agreed on or after 1 April 2022, as well as to deemed, variable and flexible tariffs and contracts.
The discount for providers will be automatically applied between 1 October and 31 March 2023. After this date the Government said it will review the scheme. We don't yet know what will happen after this – there will be a Treasury-led review to examine this in the coming months.
13. Can you reduce your energy usage?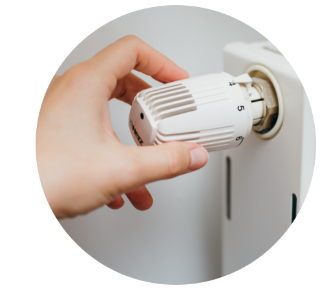 Obviously, cutting use cuts bills – and hopefully there are cuts you can make to improve efficiency that don't affect your lifestyle too much.
14. Don't look at energy bills in isolation – many can still make large savings elsewhere
Of course, those who have already cut to the bone won't be able to do any more, but many others should see this as a clarion call to check all your outgoings. Here are a few examples...
These just scratch the surface, so do check our full Money makeover guide to go through everything. And clearly, we'll continue to try to provide help to mitigate rises as much as we can.