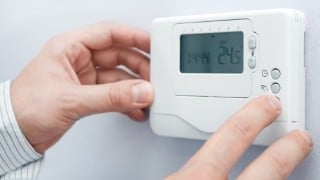 Energy saving tips
How to save energy at home
Even after the Government intervened in the energy market and introduced the energy price guarantee, many will still struggle to pay their bills, and cutting energy use is a key way to save. We've rounded up a full list of tips on how to cut your energy usage, including simple changes to your boiler settings you can make to save large.
This guide deals in the facts and figures of saving energy, but there are some grey areas and a lot of disputed claims – our Energy mythbusters guide looks at these. If you've any feedback or tips you think we should add to this guide, please let us know in the Energy saving tips forum thread.

How to save energy
These figures are largely based on calculations from the Energy Saving Trust, but don't worry, we've also crunched the numbers ourselves where possible to check they add up and updated them to reflect the upcoming energy price cap guarantee rate that comes in on 1 October (savings are based on a typical three-bedroom household with a family of four).
Easy ways to save by adjusting boiler settings & radiators
While it's hard to put savings figures on most of these tips, industry experts all agree that they'll make your heating system more efficient and cut costs.
These points should be easy to do for most, but if in any doubt, check your boiler instruction manual or consult a Gas Safe registered professional.
Have your say in our forum!