Free Insulation and Boiler Grants
Incl 'free' £1,000+ cavity wall & roof insulation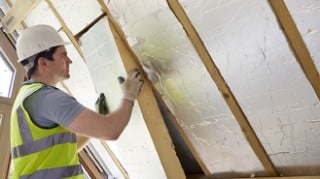 There are freebies on offer from energy providers if your home qualifies, from new loft and cavity wall insulation to boiler grants.
This guide shows how to grab these crocks of gold, including current offers, who can get them, how to apply - and what to watch out for.
Get Our Free Money Tips Email!
For all the latest deals, guides and loopholes - join the 12m who get it. Don't miss out
What can you get?
"Free stuff" – we're talking £1,000s' worth – is a sexier phrase than "Energy Company Obligations (ECO) scheme", but they're the same thing. Generally, freebies are only for people who get tax credits and have an income of £16,190 or less, or those who are receiving certain benefits such as pension credit. Many big energy providers are giving away:
Big providers have obligations to pump money into making homes more efficient, especially for tough-to-reach groups. If they miss targets, they get big fines.

It sometimes doesn't matter which company you're signed up to, either. This isn't just about suppliers helping their own customers – these big beasts just need to put money into the system.

Some offers below aren't available if you live in Northern Ireland. But you may be able to get free insulation and other freebies through other schemes. For more, see Energy Saving Trust's advice on grants and support for Northern Ireland.

It depends on which scheme you're applying to, so do check. But normally you'll be allowed, with the landlord's permission.

You should be able to install free home improvements in flats, but you may have to get it installed for the whole block, which means getting agreement from all your neighbours.
Boiler grants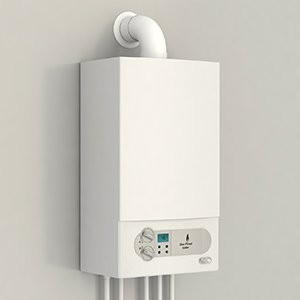 A new boiler typically costs £2,300, according to the Energy Saving Trust, but some householders can get a grant that can slash this to just an initial £240 outlay, which is a fabulous offer.
The offer usually includes fitting, though there may be an extra cost if an engineer needs to carry out extra work – for example, if you need new or additional pipe work. You should be told about this beforehand.
Who can get it?
It's likely you will qualify if:
You live in private housing (i.e. you own your home or rent from a private landlord)...

You or anyone in your household receive certain benefits, such as pension credit, income support, child benefit, carer's allowance and disability living allowance. See a full list here.
You won't be able to get a boiler grant if you live in a housing association property or are a council tenant. Instead, this will be arranged through their own schemes. If you rent privately, you should speak to your landlord first to obtain their permission.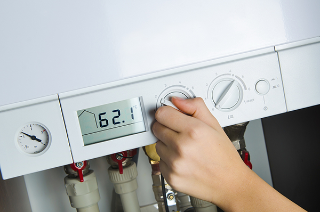 How do I get a discounted boiler?
Try calling a provider for a free assessment. You can usually pick any energy company offering the deal – you don't always need to be a customer.
Ofgem also recommend the Simple Energy Advice website and Home Energy Scotland as good sources of information. If you apply, we'd love to hear your subsidised boiler experiences.
What's on offer?
Just two big providers currently offer grants toward new boilers:
E.on - available to new and existing customers on certain benefits. If your boiler is broken or faulty. E.on will install a new energy efficient boiler, though you'll need to pay a £240 contribution. If the boiler installation requires extra work, such as additional or new pipes, there may be additional costs, however E.on will let you know beforehand. You can see the full eligibility criteria and apply online.


EDF - available only to existing customers on certain benefits. If your boiler is broken, EDF will install a new energy efficient one, though you'll need to pay a £240 contribution. See its full eligibility online or apply by calling 0330 200 5119.

How much can you save?
The Energy Saving Trust says heating accounts for about 55% of what people spend each year on energy bills, so an efficient boiler makes a big difference. Depending on your boiler's age, a shiny new efficient one could save you up to £300/year.
It's likely new boilers are top of many homebuyers' wishlists, so this could boost your house price, too.
Quick questions
You need to have a broken or inefficient boiler that is at least 5 years old. If you've a new-ish, working A- or B- rated boiler, you probably won't qualify.

This is decided on a case-by-case basis through a free inspection. It's based on a number of factors, including the boiler's efficiency, age and condition.

The energy companies will usually just replace gas boilers, not oil. If you don't have a boiler already, you can't get a new system installed.

The energy companies say it typically takes four to 12 weeks from when you first apply to get the boiler installed. Fitting the boiler usually takes from a few days to a week, though it varies depending on property.
Free loft and cavity wall insulation
Cavity wall and loft insulation is worth up to £1,100 and can slice up to £460 off energy bills each year, and energy firms are offering them free as long as you meet certain eligibility criteria - but make sure it's right for your home.

Cavity wall insulation. Most homes built since 1920 have a gap between internal and external walls. In most homes, filling the cavity with insulating mineral wool and foam means cold air's kept out, and warm air stays in - but it's not for all.

Loft insulation. Up to a quarter of your home's heat escapes through the roof, but you can solve this by laying mineral wool under the rafters.
Cavity wall insulation ISN'T right for everyone
Installed properly and in appropriate properties, cavity wall insulation can improve energy efficiency and cut home heating bills. Yet there has been a catalogue of horror stories of major damp and mould problems emerging after installation - with claims it's cost some £1,000s to fix, and even impacted their health.
A 2016 report by the Building Research Establishment looking at cavity wall insulation in Wales - where many problems have been reported - concluded there is evidence it's been poorly installed or installed in unsuitable properties in some cases.
Problems seem to be concentrated on the west side of the country, including in south-west England, the west of Wales and north-west England and Scotland. These areas are known to be particularly unsuitable for cavity wall insulation because of severe exposure to 'wind-driven rain'.
If you're considering cavity wall insulation, it's vital to first check that it's suitable for your home.
First check whether the area you're in is deemed high risk. The map below from the Building Research Establishment shows the areas that are most at risk of 'wind-driven rain' in blue and dark blue.

If you're in one of these problem areas, it's likely your home isn't suitable for cavity wall insulation, according to the Energy Saving Trust..

It's not just about location though - you should also check that your property itself is suitable. The Energy Saving Trust says it'll usually be suitable for cavity wall insulation if:

Its external walls are unfilled cavity walls.
The cavity is at least 50mm wide.
The masonry or brickwork of your property is in good condition.
It was built before 1990 (most newer houses will have insulation already).

If you do want to get ahead with cavity wall insulation, make sure your installer is registered with the Cavity Insulation Guarantee Agency (CIGA).

Finally, if you're still unsure, get a second opinion from another installer. Don't proceed unless you're sure it's right for your home.

If you do experience problems with your home after cavity wall insulation is installed, you should first complain to the company that originally carried out the installation.

However, if it was a while ago you may find it no longer exists. If that's the case - or if it does exist but isn't able to give you a satisfactory resolution within within 41 working days, you can contact the Cavity Insulation Guarantee Agency (CIGA).

It will investigate your complaint free of charge - all cavity wall insulation fitted by registered installers is covered by a 25-year guarantee overseen by CIGA, so if it finds in your favour it can help cover the cost of any repairs or any other needed work up to a value of £20,000.

If CIGA fails to help, or you disagree with its decision (and some have reported problems), you can escalate your case to an independent arbitrator run by the Centre for Effective Dispute Resolution.

You've 12 months from the date CIGA issues its final decision to take it to the independent arbitrator. However, you'll need to pay £25 plus VAT to refer your case, and all decisions are final and legally binding.

The Cavity Insulation Victims' Alliance (CIVALLI), a volunteer-led organisation set-up by people who have had major problems with cavity wall insulation, may also be able to help. It provides plenty of information and guidance on what do if you have had issues, and can help people fight their case.

Though there's been no official verdict on how and why some cavity wall insulation has been installed inappropriately, some have blamed Government energy efficiency targets and the money made available to installers by energy companies - who could be fined if they fail to meet those targets.

This may have led some installers to push insulation where it may not have been suitable.
Whats on offer?
E.on - available to new and existing customers on certain benefits. You can apply for either loft or cavity wall insulation, or both. See the full eligibility criteria and apply* online.


EDF - available only to existing customers on certain benefits. You can apply for either loft or cavity wall insulation, or both. See its full eligibility criteria or call 0333 200 5119.
You may not be able to get free cavity wall and loft insulation if you live in a housing association property or are a council tenant. The idea is they can arrange to do this for you though their own schemes.
How much does insulation usually cost?
The Energy Saving Trust reckons cavity insulation typically costs up to £720 to install (including building work), and can save between £70 and £250 per year, depending on your home. Loft insulation costs up to £400 and can save between £120 and £220 a year.
Quick questions:

You usually won't qualify if...

You live in a flat and can't coordinate with all other tenants.

Your home is timber or metal framed, or made from natural stone or concrete.

Your home has damp problems - the Energy Saving Trust says you should sort these out first.

If you don't qualify for the schemes above, look for an installer on the National Insulation Association site. As a benchmark, the Energy Saving Trust reckons cavity insulation typically costs around £330 to £720 to install, and loft insulation £290 to £400.

The DIY route could work out cheaper for loft insulation at about £150. For more help, Homebuilding magazine has a handy step-by-step guide to insulating your loft.
Get Our Free Money Tips Email!
For all the latest deals, guides and loopholes - join the 12m who get it. Don't miss out
Other ways to cut your energy bill
Also ensure you're on the cheapest energy tariff and do the energy-saving basics: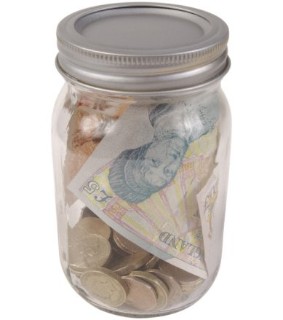 1. Consider fixing to beat price hikes

Locking in with a cheap fix is one way to avoid higher price, and cut your costs – especially if you're on a standard tariff.
Our Cheap Energy Club checks you're on the cheapest deal and handles the switch for you. Plus to encourage you, there's up to £25 cashback if you switch via Cheap Energy Club.
It's the same gas, the same electricity, the same safety. All that changes are the customer service and the price you pay. For more on this, plus top fixes, see our Cheap Gas & Electricity guide.

2. Thrifty heat-saving tips
If you wander round the house in boxers or bra 'n' knickers with radiators on full and windows wide open... STOP IT.
Sensible changes can save you large, from insulating your chimney to notching down the thermostat. Here are a few thrifty ways to keep your home toasty.
Draught excluders stop heat escaping in gaps between the door and the floor. For a cheap version, roll up a towel and use that instead.

If you're a creative type, you can always make your own sausage dog draught excluder from an old pair of woolly tights filled with some stuffing or old socks (use buttons for eyes).

If you've got an open, uninsulated chimney you could be losing money on wasted heat. There are a couple of ways you can block the chimney to stop heat escaping, and it can cut down on noise too.

One option is a chimney balloon, which is an inflatable 'pillow' that can block your chimney. You can pick them up from DIY shops such as Wickes for around £14. Another is Chimney Sheep, a wool draught-excluder which comes in a range of different sizes, starting at £16. According to Chimney Sheep, you could save about £50/year by blocking the chimney.

Chimney Sheep is made from felted sheep wool - it's naturally breathable and allows moisture to pass through, so you shouldn't have any issues with damp. Be fire aware though – make sure there's nothing blocking your chimney if you're planning to use it.

Chunky window-wear, especially lined and insulated, will keep the warmth in. If you're on a budget, line curtains yourself with cheap fleece blankets (from about £2 at places like Ikea and Asda) - but remember to check it's fire retardant. See how to line your own curtains with fleece.

Remember, the sun can also help heat your house. During the daytime, keep curtains open and let it do the work for you.

It's better to keep doors closed for the area you want heated. Radiators, electric panel heaters and convection heaters all work by creating a convection current in a room. As hot air rises, it circles around to the other side of the room, cools and sinks and travels back along the floor to the heater to be reheated again.

Keep windows closed too. According to not-for-profit energy company Ebico, 25% of heat is lost through open doors and windows.

Even if you're not handy with DIY and your shelving slopes like a ski resort, a well-placed ledge can help. Putting a shelf above a radiator helps prevent the heat rising, especially if you have high ceilings, keeping the warmth closer to the ground.

However, don't put any shelving directly on top of a radiator, which will trap the heat rather than channelling it around the room.

You'll save energy, and therefore money, by having the heating on only when it's required. Using a timer is best, because your thermostat is designed to turn your heating system on and off to keep your home at the temperature you set it.

If you're really worried about getting chilly, switch the timer on a little bit earlier, so the house will be nice and toasty when needed but you're not pumping out energy all day.

Most heat, 35% in fact, is lost through external walls. Radiator reflector panels bounce heat back into the room rather than let it pass through external walls. The Energy Saving Trust says homes with uninsulated walls will get the most benefit.
For more tips, join the Old Style forum board's Prepare for winter thread. Also see the Great Energy-Saving Hunt and our Energy Mythbusting guide. If you use heating oil to heat your home, you can save, too - follow the simple steps in Cheap Heating Oil.

3. See if a smart thermostat can save you
Smart thermostats can also help some save on their energy bills. These gadgets give you greater control over your home's heating, letting you adjust it on the move via a mobile app or online, and set more complicated heating schedules than your traditional thermostat.
They can be pricey though, so see the Smart Thermostats guide to check if they're right for you.

4. Don't assume dual fuel is always cheapest

Logically, dual fuel (gas and electricity from the same supplier) should be cheaper and it often is, yet not always.
During your comparison, you can also check the cost of the cheapest dual fuel supplier against separate cheap gas and cheap electricity suppliers by using the 'Fuel Type' filter options in Cheap Energy Club.
5. Switch to monthly direct debit
Fixed monthly direct debit payments, where you pay a fixed estimate each month, save you 5-10%, as companies are sure you won't default and they earn interest on any overpayments. These should be refunded at the end of the year.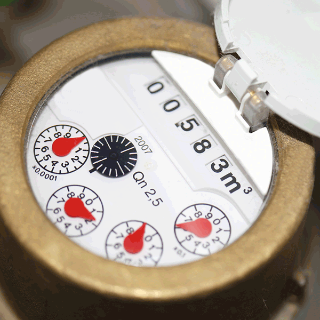 6. Do a meter reading every time

Every time you receive a bill, do a meter reading. Don't rely on your energy provider's estimate, these are often way out. If they're underbilling, you'll have a big whack to pay when they get an actual reading. If they're overbilling, then they've unfairly got your cash.
If your direct debit is way off-kilter, call up and request it's changed. You have a range of rights to ensure it's correct. See the full Energy Direct Debits guide for template letters.
You can also check with your supplier to see if you can get a free smart meter, which sends automatic meter readings to your supplier - so no more estimated bills. For more, see our Smart Meters guide.
7. Switch to your company's online tariff
It'll usually save you up to 7% over the standard tariff, and all it really means is you get your bills emailed.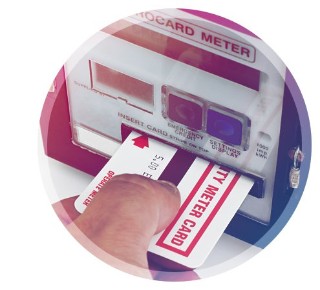 8. Avoid prepayment meters if you can
While a push from the Government means it's getting better, those on prepayment meters are still pretty hard done by compared with those who pay by direct debit. If possible, switch to a billed meter. You may have to pay for one, but the savings are usually worth it.
Often, firms won't let you switch meters because of credit score or income difficulties. For full info on how to ditch a prepayment meter for a credit meter – or if you can't, how to save on a prepay meter – see the full Cheap Prepaid Gas & Electricity guide.
Get Our Free Money Tips Email!
For all the latest deals, guides and loopholes - join the 12m who get it. Don't miss out
Join the MSE Forum Discussion