The Green Deal Mythbuster
Full help incl Home Improvement Fund
Get Our Free Money Tips Email!
For all the latest deals, guides and loopholes - join the 12m who get it. Don't miss out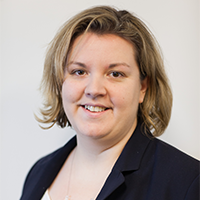 Helen S and Jenny | Edited by Martin
Archived August 2015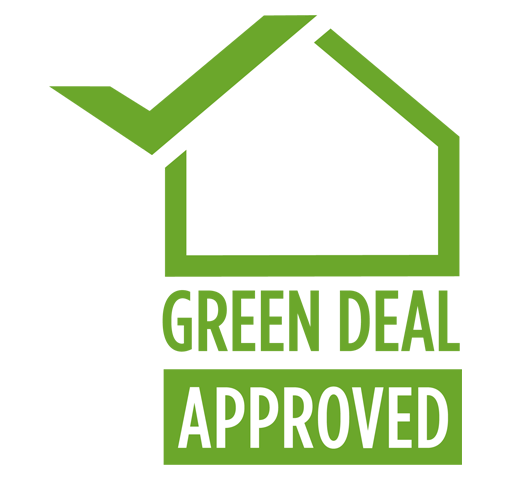 The Green Deal was a Government scheme set up to help homeowners pay for double-glazing, solid wall insulation, boiler upgrades and much more from projected savings on energy bills – but its funding has now been pulled.
New applications for Green Deal loans are no longer being accepted. Below you can find out how the scheme worked, plus what you need to know if you've already got a Green Deal loan.
13 tips on the Green Deal, including...
The plug has been pulled on Green Deal funding and you can no longer apply for loans
On 23 July 2015 the Government announced it has stopped funding the Green Deal. Here are the key changes to the scheme:
The Green Deal Finance Company, which administers the scheme, is not accepting any new loan applications.
Existing Green Deal loans are NOT affected and will continue to be repaid as normal.
Applications for cash from the Green Deal Home Improvement Fund - which is separate and not administered by the Green Deal Finance Company - closed on 30 September.
The Energy Company Obligation (ECO) scheme, which was launched alongside the Green Deal and gives grants to low-income households and people living in older properties, will continue until Mar 2017 - its future after that is under review.
For more info see the Government pulls plug on Green Deal funding MSE news story. We've updated the guide below to reflect the changes.
A note from Martin

The Green Deal was always a great idea that was poorly executed. Among the structural problems was the fact that making it a 'loan' was instantly off-putting for many; that it was far too complex; that the fact the loan was on the property not the individual made many worry about the impact on house value – and the interest wasn't that cheap.

Truth be told, "green" doesn't sell – something we told the Government in the early days, suggesting what people are interested in is home improvements. It later on the back of this launched the "Home Improvement Fund" element of the Green Deal, which was monumentally popular and oversubscribed – then again, in effect it was just a cash giveaway.

We do need to improve the efficiency of the UK's housing stock, and we need to encourage people to do it in an easy accessible way, reaching more than just society's poorest. Yet the Green Deal didn't deliver that well enough in its own right. The worry though is it'll just be taken away without anything to replace it.
The Green Deal was set up to give special 'loans' or grants to improve your home to cut energy bills and was open to all, not just those on a low income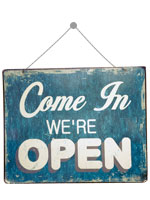 Energy efficiency isn't just about group hugs, sandals and saving the planet. It can save you £100s each year on your gas and electricity bills and, just as importantly, make your home a more pleasant place to live in.
The big idea behind the Green Deal was to help homeowners make energy-saving home improvements to their property, and let them pay for it by using the savings from their energy bills. As a bonus, you also got a snugger home.
Applications for new loans have now closed - in total, around 15,600 were issued. You were able to borrow money to insulate your floor, replace single glazing with double or triple glazing or install cavity wall insulation and much more. Unlike many energy efficiency grants, it wasn't just for those on lower incomes (though more help was available if you were).
Quick questions:
Were renters able to get Green Deal loans?
If you were renting and wanted to improve your pad, you needed your landlord's permission, as Green Deal repayments affect future tenants. Similarly, landlords needed tenants' permission to sign up too, as tenants pay the bills, whether within their rent or directly.
Were those with prepayment energy meters able to do the Green Deal?
Those borrowing via the Green Deal make repayments through electricity bills. But those on prepay meters were still able to get Green Deal improvements - in their case, a small amount is taken from the electricity meter each day, in addition to the energy used.

For example, suppose you use £1.50 of electricity per day. If you're also paying back the Green Deal, you'll see more than £1.50 go off the meter that day. The amount will depend on your loan repayments.

As Green Deal repayments are only taken from electricity bills, if your efficiency saving is on your gas bill (eg, a new boiler means you save gas), you may have to top up your electricity key or card more often to compensate.
If you're on a prepay meter, it's also worth checking if you qualify for grants to warm up your home. Energy companies are obliged to help people on low incomes and in low-income areas under a different scheme called ECO – read more about the ECO scheme.

Also if you're on a prepay meter, don't assume you can't get a cheaper tariff by switching provider or by just getting a better deal. See Cut Prepayment Energy Costs.
What if I'm in Scotland or Northern Ireland – does the Green Deal apply?
The Green Deal Finance Company operates in England, Wales and Scotland. Existing plans are not affected by the Green Deal ending. The Green Deal Home Improvement Fund was only open to applications in England and Wales.
In Scotland, energy-efficiency powers have been devolved and schemes are available through Home Energy Scotland. To find out what you might be eligible for, call them free on 0808 808 2282, or fill in the callback form and ask them to call you.
There's no Green Deal in Northern Ireland. The Northern Ireland Assembly is considering how best to spend its share of Green Deal cash, but it hasn't made any decisions.
In the meantime, there's a wealth of information on energy-saving measures, including what grants are available to NI residents on low incomes, through NI Direct Energywise.
Get Our Free Money Tips Email!
For all the latest deals, guides and loopholes - join the 10m who get it. Don't miss out
It's a debt, Jim, but not as we know it. For many, it won't ever increase their monthly costs
It was billed as a loan, which, wrongly, put many people off. Yet it's not a debt in the traditional sense:
You pay back only what you were predicted to save on bills each month, so there's no NET cost. If your energy bills were £1,000 a year when you applied for a loan, all being well (more on this later), your energy bills PLUS Green Deal repayments (including interest) won't ever be more than that. So there's no net increase in cost, and your home's more efficient.

Repayments are spread over a long term. The homeowner (that's you, unless you move, when it moves to the new owner) pays the money back over 10 to 25 years.

The energy company makes repayments for you. You don't actually repay the loan directly, your energy firm does it for you out of your electricity bills. So, just to hammer it home, that means you should pay at most the same as you did when you took out the loan, until the loan's paid off – then you'll feel the big benefit.
Quick question:
What happens if I get into financial difficulties on my energy bills?
If you're struggling to pay your energy bills, whether with a Green Deal plan or not, your first port of call should be the Home Heat Helpline (0800 33 66 99). It's a confidential service that tells you if you're entitled to help, and what help you could get.

If you can't get help, call your energy supplier. Energy firms must work through solutions with people who are struggling – this is no different if you've Green Deal payments.

Your supplier may suggest a payment plan, or it may put you onto a prepay meter, so you always know how much gas and electricity you have left.
Cutting your supply is, and always will be, a last resort. Energy firms have agreed not to cut off vulnerable households' supplies in winter months, no matter what their struggles are.
Some energy suppliers reserve the right to share default data with credit reference agencies if you can't pay bills. Check our guide to see if your energy company shares data.
If you've a wider debt problem, and struggle to pay other debts, see our Debt Help Guide.
You should never have to repay more than you 'save' in reduced energy bills
This is the most important thing to understand. So let's labour it a little bit. You only have to repay what you were predicted to save on your energy bills each month.
Imagine Mr Ivor Coldhome gets loft and cavity wall insulation costing £900. For his three-bed semi, it's estimated this'll knock £160 off his energy bills each year.

Ivor takes a loan for £900 (plus a £63 admin fee) at 10.8% APR. His finance plan means he repays £108 a year for 25 years, after which his loan and interest is fully repaid.

So with £350 cashback for installing home improvements through Green Deal, as his savings are more than his repayments, he's £401 better off in the first year, and £51/year after that.
You repay through your electricity bill. So the idea is that your bills (you may save on gas or oil bills, not necessarily electricity) decrease enough to cover the repayments, so total energy bills stay about the same until the loan's paid off.
Why 'save', not save? Because it's based on nominal, not real, savings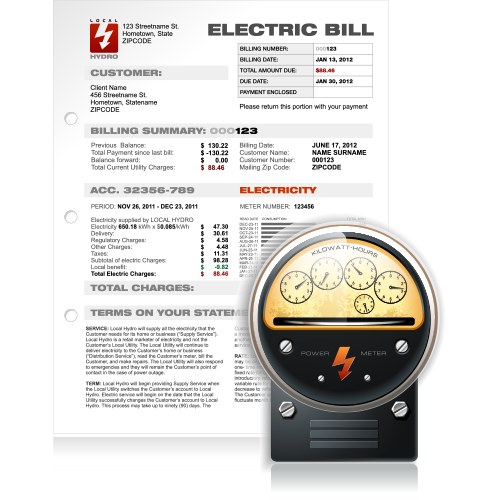 In a perfect world, the saving would be based on the actual reduction in your energy bill thanks to the improvements. Yet that's impossible to work out, as so many different factors come into play to affect this.
So the savings figure is based on average savings predictions, incorporating the following factors – though all use typical behaviour, not your own, to make the assessment:
What you're having done (eg, a boiler is different to double glazing)
Your home's size
The average occupancy for your size of home
Typical number of rooms not heated
Typical hours of heating used
Typical thermostat setting
What type of heating you're using at the moment
What energy saving measures you're using already
If you've got a Green Deal loan, then when you applied your assessor will have worked out the average energy saving for a home of your type for that improvement. They'll then have compared it to your usage – whether your heating's on for fewer hours, whether you live alone or have a brood of six.
Assessors were advised to make very conservative estimates of savings, plus factor in future energy price rises. This means for most typical energy users, if you do it right, the true saving's likely to be more than the repayments, so you're quids in. But if your usage changes, there's a risk it'll go the other way (see point 9).
The Green Deal could be used for 40+ improvements, from double glazing and boiler upgrades to underfloor heating and loft insulation
Cash was on offer for a plethora of energy-efficiency improvements, a bigger list than under previous schemes.

You could've been eligible for one or a combination of the following. The only limit was how many improvements would've been useful and if they'd have paid for themselves through Green Deal finance.
Cavity wall insulation
Most homes built since 1920 have a gap between internal and external walls. Filling the cavity with insulating mineral wool and foam means that cold air's kept out, and warm air in.
Cavity wall insulation is one of the cheapest energy-saving home improvements, and pays for itself very quickly. (If you're looking to do this, note you may be entitled to Free Insulation anyway.)

Double-glazing
Double-glazing your home means you're doubly protected – from your heat getting out and from the cold getting in. The layer of air between the two windows traps heat inside.
While it's expensive, so can take longer to recoup your outlay, double-glazing can boost your home's value, as it's often top of buyers' wishlists.
Draught-proofing
Draught-proofing is where you check windows and doors, floors, loft hatches, electrical fittings and pipework for anywhere that cold air is getting in, then seal up the gaps.
It's a simple measure with a big impact. It's also one you can easily do yourself – check out this Energy Saving Trust guide.
Solid wall insulation
Solid walls don't have a gap between the internal and external walls - and they're much harder to insulate. They're common in houses built before 1920.
Those with solid walls can choose whether to insulate them inside or outside. If outside, a layer of insulation material is fixed to the existing walls, and then covered with protective cladding/render. You can paint it, add brick slips, or even pebble-dash it.
Inside means sacrificing around 10cm of room space along the whole wall. Here, you fix insulating boards to the existing walls, or build a fake wall and fill the gap with insulating mineral wool.
Internal solid wall insulation is much cheaper than external, but installing it is more disruptive.
New boiler
Boilers are the biggest contributor to your energy bills – around 55% of what you spend a year. The more efficient your boiler is, the more heat it can produce from each unit of gas.
Depending on how old your boiler is, you could save up to £300 a year by getting a new, efficient model. Think about insuring your boiler too – could you pay for repairs if it broke down? See our Boiler Cover guide for cheap cover options.
Heating controls
Think of heating controls as having an all-knowing being in charge of your heating and hot water. You tell it the temperature you want, and it turns radiators on and off to keep that temperature level – 18-21 degrees Celsius is considered comfortable.
The controls ensure you don't go from one extreme to the other, overheating the home, turning heating off, losing all the heat, then repeating the process again.
Loft insulation
Loft insulation's quick and cheap. It pays for itself very quickly. For a few hundred quid you can stop up to a quarter of your home's heat escaping through the roof.
It involves laying mineral wool under the rafters. You'll need to clear all the junk from your loft beforehand (or pay someone else to do it for you as part of the installation).
Solar panels
"Solar power? Hang on, we don't live in California!" It's actually about daylight, as panels can still generate some electricity on gloomy days – vital when the weather's as dull as watching Steve Davis watching paint dry.
There are actually TWO types of panels. Thermal panels just heat water while photovoltaic (PV) ones generate electricity. It's PV ones which have sparked all the fuss, though you'll usually need a south(ish) facing, unshaded, reasonably-sized roof.
Underfloor heating
Hate walking around on a cold floor? Underfloor heating can put an end to that. Heat rises, so if the heat's coming from your floor, then it'll heat the whole room. You'll be toes-ty warm in no time.
Underfloor heating can be costly, depending on how big an area you want to heat. It's also disruptive as you need to take up any carpeting and floorboards to lay the cables or pipes. Underfloor heating works best if you have tile, stone or wood floors.
Many more improvements
You were also able to use loans to pay for a host of other improvements - it was down to your assessor to flag up which ones were suitable.
| | | |
| --- | --- | --- |
| Air source heat pumps | Biomass boilers | Biomass room heaters |
| Hard-to-treat cavity wall insulation | Cylinder thermostats | Underfloor insulation |
| Solar thermal hot water heating | Hot water showers (efficient) | Hot water systems (efficient) |
| Hot water taps (efficient) | Fan assisted replacement storage heaters | Flue gas heat recovery devices |
| Ground source heat pumps | Heating ventilation and air conditioning controls | High performance external doors |
| Hot water controls | Hot water cylinder insulation | Water source heat pumps |
| Micro combined heat and power | Micro wind generation | Oil fired condensing boilers |
| Pipe work insulation (lagging) | Radiant heating | Room in roof insulation |
| Roof insulation | Secondary glazing | |
The Home Improvement Fund has closed too
The 'Home Improvement Fund' was added to the Green Deal in June 2014 to try and kickstart the scheme. It offered cash handouts worth £1,000s to help those in England and Wales improve their homes, and as you'd expect, it proved massively popular.
The Home Improvement Fund was separate to other Green Deal loans and wasn't administered by the Green Deal Finance Company. Applications to the Home Improvement Fund closed on 30 September.
If you've already applied and need help, you can contact the Green Deal Home Improvement Fund helpline on 0300 555 0201, Monday to Friday 9am-5:30pm.
What could you get?
There were originally four different streams of funding on offer and you could get £5,600 in total. Here's how it was broken down:
Offer 1: Install two or more of 11 'main' energy saving measures, and get up to £1,250

To get the full amount you needed to install two of these measures, which included flat roof insulation and double-glazing, and spend at least £1,250 on parts and labour in the installation. You could claim back 100% of your costs, up to the maximum amount.


See a full list of the energy saving measures which qualify for the funding

The 11 home improvement measures included in this scheme:

Condensing mains gas boiler
Fan-assisted storage heaters
Replacement warm-air unit
Floor insulation
Double/triple glazing (replacing single)
Secondary glazing
Cavity wall insulation
Waste water heat recovery
Room-in-roof insulation
Flat roof insulation
Energy-efficient replacement doors

Offer 2: Install solid wall insulation, get up to £3,750 back

Around 6.6 million homes in the UK have solid walls (as opposed to cavity walls). Solid wall insulation's expensive and disruptive to install, but it stops heat escaping and can save up to £455/yr on energy bills (according to the Energy Saving Trust).

It usually costs between £4,000 and £14,000 – this offer allowed you to claim back 67% of your costs, up to £3,750 max. The offer applied to both internal and external solid wall insulation.

'Add-on' offer 3: Get £100 of your assessment cost refunded

Pretty straightforward, this one. If you went for the measures recommended in the assessment, you could've got up to £100 of your assessment costs refunded.

'Add-on' offer 4: £500 bonus if improving a home bought in the past year

If you'd bought your home in the past 12 months, you could've got an extra £500. You would've needed to have taken advantage of offer 1 or offer 2 (see above) to qualify.
Get Our Free Money Tips Email!
We'll let you know each time new Home Improvement Fund cash is released via our weekly email.
Green Deal loans are over the long term (10–25 years), and there is interest attached
With Green Deal loans, the effective minimum repayment period is 10 years, the maximum 25. The exact length depends on the energy-efficiency improvements you chose.
This is unsecured borrowing (better than secured). When you got a loan from a Green Deal provider, you also signed an agreement for unsecured finance. That's better than secured, where they can take your house if you don't repay – here, they can't.

The interest varies depending on the amount and length of the loan, so check. Providers charge interest on Green Deal loans. Your Green Deal provider will have set up a plan with you, approved by the Green Deal Finance Company – a central body set up to access the money markets and provide cash for the loans.

The Green Deal Finance Company charges Green Deal providers 6.96% interest to borrow cash from it. They also charge a set-up fee of £63.24, and an annual charge of £18.25 per loan which is usually passed on and is the reason the APR (total cost of credit) that you face varies depending on the length of the loan and amount you borrowed.

You can pay Green Deal loans early without penalty. When the scheme was first set up, there were early repayment charges associated with loans that ran for 15 years or more.

But the Green Deal Finance Company scrapped these in May 2014, meaning any loan taken out after that date, for any length of time, won't have these charges.

If you're one of the 2,000 or so people who took out a loan before May 2014, then as these early repayment charges are in your contract with your Green Deal provider, you may still have to pay them if you chose to repay early.

But the Green Deal Finance Company has said it'll encourage providers not to enforce these charges on anyone repaying early.
On a low income or receiving benefits? You may be entitled to free ECO cash rather than a loan

The Energy Company Obligation (ECO) scheme was launched alongside the Green Deal – it gives grants to help low-income households, people living in older properties and low-income communities.
The big six energy suppliers (British Gas, EDF, E.on, Npower, Scottish Power and SSE) have obligations to help customers by providing cash to help them insulate and better heat their homes.

Don't worry if you're not with the big six. This isn't just about suppliers helping their own customers – these big beasts just put money into the system. Green Deal providers can then bid for it and use it to help any of their customers who are eligible.
There's also cash available for those not on a low income for certain measures – such as for insulation and solid wall insulation. Our Free Insulation & Boilers guide has full information, including eligibility criteria, for free energy-saving home improvements.
In the past we've been told about some problems around ECO subsidies, with providers cancelling arranged installations and putting off new customers – so remember that this funding isn't guaranteed. If you've tried to access it, let us know your experience in the discussion forum.
With any energy efficiency measure, if you've got the cash to buy up front it can be worth it based on the long term bill savings.
Who's eligible for assistance?
If you earn less than £16,010 household income and own your home, you're likely to be eligible for help. The amount is means-tested. You're likely to get higher amounts if there are ill or disabled people, children or older people living there.
For more info on help with costs and how to apply outside of the Green Deal, call:
The Energy Saving Advice Service (England & Wales): 0300 123 1234
Home Energy Scotland: 0808 808 2282
Who can get ECO subsidies – in full
There are potentially wads of free cash on offer to people on certain benefits to install free loft or cavity wall insulation, plus help to pay for boiler repairs, or a new boiler.
For example, someone living in a private home on Income Support could be eligible for Government help to pay energy bills during winter, plus the following help from energy companies:
Domestic Renewable Heat Incentive to install solar, biomass technology and some heat pumps.

Energy Company Obligation, consisting:

Home Heating Cost Reduction Obligation. This helps vulnerable people and those on low incomes to heat and insulate their homes (boiler subsidies, loft insulation etc). Also known as the Affordable Warmth Obligation.

Carbon Emissions Reduction Obligation. Suppliers must promote primary measures like wall and roof insulation and look at secondary measures that can be installed at the same time to improve insulation.

Carbon Saving Community Obligation. Subsidies for the poorest 15% of communities (some of this subsidy cash is reserved for rural areas).
| | Private tenant on income- related benefits | Living in rural social housing & on benefits | Living in a low income community | Living in an older home | Anyone else |
| --- | --- | --- | --- | --- | --- |
| Cavity wall insulation | Yes | Yes | Yes | Yes | Yes |
| External/solid wall insulation | Yes | Yes | Yes | Yes | Yes |
| Loft insulation | Yes | Yes | Yes | No | No |
| Heating improvements | Yes | No | No | No | No |
If the savings you were predicted to make don't happen, you could pay more than you actually save
This is a slight wobbler. Throughout this guide, we've written "you only repay what you should save", yet technically, that's not always true. The actual savings need to match up with your total repayments.
Imagine Ima MoneySaver is a very low energy user living alone in a large house. If she got a new boiler, the average saving for a home of her type is £190 per year, so this is the figure used to set her repayments. She will pay back £16 a month until both the loan and interest is paid.

However, she's a low user, and that isn't factored in (it's about the home, not the user, as if she moved the next tenant may be a high user). So she might only save £10 a month, because she uses less energy than the average. Therefore there would be a genuine net cost.
Having said that, in time the saving should grow as energy bills rise. If the saving stays at the same proportion, the cash amount would rise, so in a few years' time, she's likely to be saving as much as her repayments, and after that may even make savings over and above her repayments.
Get Our Free Money Tips Email!
For all the latest deals, guides and loopholes - join the 10m who get it. Don't miss out
Even though you repay the bill through your electricity provider, you are still free to switch provider to cut costs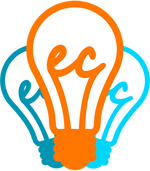 Repayments are taken from your electricity bill (because not everyone has gas) and will be shown on your statement. Your electricity supplier will repay your loan for you to the company who installed your Green Deal measures to pay off your finance.
Once a year, you'll receive a Green Deal statement from your provider that shows how much you've paid, and how much you still owe. Therefore, you're never shelling any separate cash out (apart from for your electricity bill, obviously).
Yet you are still free to switch
Don't, for heaven's sake, think this locks you into your energy provider so you can't get cheaper bills (join the Cheap Energy Club for permanently low prices).
Provided the energy company is a member of the Green Deal scheme, which all the big six – British Gas, EDF, E.on, Npower, Scottish Power, SSE – are, then you are free to move.
Switching will work no differently than it does now. There's a central Green Deal Plan register, which means energy companies know if you've got a Green Deal Plan when you switch.
If something breaks after the warranty runs out, you may still have to repay
Most Green Deal equipment comes with a five-year warranty, with 10 years' warranty for any building damage caused by the installation. Cavity and solid wall insulation have a full 25-year warranty.
Many Green Deal improvements have extremely lengthy repayment periods. So if your new boiler breaks in year eight, its warranty will have expired. You'll need to pay to fix it, but you'll also still have to pay your Green Deal provider each month.
Some Green Deal plans require you to get annual services on the improvements or risk invalidating the warranty – another thing to check. This is a good thing because you'll still have a warranty, but the service will probably cost you.
The Green Deal has STRONG consumer protection rules. If you're given the wrong advice, take it to the Ombudsman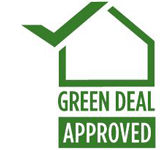 There's a lot of consumer protection around the Green Deal. Green Deal providers, assessors and installers have all signed up to a Code of Practice, and all Green Deal home improvements should have the Green Deal Quality Mark.
Green Deal assessments in your home are covered by door-to-door selling regulations, which mean you have 14 days to change your mind. Even so, NEVER, EVER sign up to anything on the spot – take your time to think about it.
Some installations may need additional work – eg, if you're getting underfloor heating, you may need a carpenter to take up/replace the floor, as well as a heating engineer to install the heating pipes or electricals. The Green Deal Code of Practice requires that any other tradesmen involved who aren't Green Deal Installers are members of other schemes, such as TrustMark.
How to complain
Various ombudsmen and regulatory agencies deal with complaints, though your first port of call should be your provider. If they can't resolve your complaint, contact the Green Deal Ombudsman or, in specific cases, other bodies:
Problems with the Green Deal: You can complain to the Green Deal Ombudsman or call on 0330 440 1624.

The Ombudsman has the power to investigate complaints and decide whether to take action. It can require energy companies to remove charges, or provide a service. They can force providers to give an apology or explain, and, if appropriate, give up to £25,000 compensation.

If you accept the Ombudsman's decision, it's binding on you and the company. If you don't accept it, you're free to pursue other redress, for example, through the courts.

If a service was mis-described, you may want to get Trading Standards involved.

Problems with energy companies: You can report the energy company to its regulator, Ofgem. It builds cases against energy companies, and fines them for large-scale mis-selling or unfair practices. If you have a specific complaint, it's best to go to the Green Deal Ombudsman above.

Problems with your Green Deal finance contract: If your complaint directly regards the Consumer Credit Act, rather than a company's conduct, you need to seek help from the Financial Ombudsman Service or call it on 0800 023 4567.

However, if your complaint is regarding how your repayments are being taken, for example, you should go to the Green Deal Ombudsman.

Home improvements are a big step. First ensure you're on the cheapest energy tariff and do the energy-saving basics
Paying for home improvements is a big commitment so make sure you're maxing your savings before you shell out.
Ditch and switch energy provider and you can save £100s a year. Our Cheap Energy Club checks you're on the cheapest deal and handles the switch for you. Plus to encourage you, we give £30 dual fuel cashback if you switch via the club.
It's the same gas, the same electricity, the same safety. All that changes are the customer service and the price you pay.
And every month, without you doing anything, we do a comparison for you, and alert you when it's worth switching again.
Once you've switched, if you wander round the house in boxers or bra 'n' knickers with radiators on full and windows wide open... STOP IT!
Sensible changes can save your large, from draft excluders to setting washing machines to 30°C and low-energy light bulbs to notching down the thermostat. See our Energy Mythbusting guide for more tips.
Get Our Free Money Tips Email!
For all the latest deals, guides and loopholes - join the 10m who get it. Don't miss out