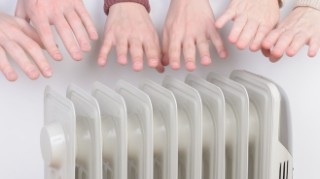 Is Green Star's unlimited energy tariff any good?
UPDATE 23 January 2019: Green Star no longer offers this unlimited energy tariff to new customers. It is only available to those customers who had it before.
Small energy supplier Green Star has a unique 12-month unlimited energy tariff – those on dual fuel (getting gas and electricity) or electricity-only can pay a fixed amount regardless of how much they use. On the surface it looks fantastic, especially for those who worry about turning the heat up in winter. So let's dig into it a bit more.
Is this the first ever unlimited use tariff? No, there used to be a tariff called Staywarm, exclusively for older people, where what you paid was based on area and size of home. It was extremely popular at first, but E.on – the firm behind it – kept putting the price up, and eventually it was closed down in 2013.
Green Star also tried this before, originally launching an unlimited tariff in September 2015, before closing it in March 2016. Now relaunched, it's currently only available via Green Star's website (so it won't be on comparisons such as Cheap Energy Club).
How much does the new Green Star tariff cost? It varies depending on what region you're in and your previous usage (it will give you a flat monthly rate, fixed for 12 months, when you sign up – you'll know before you commit). The table below is a guide of the average cost across all regions for someone with typical low, medium and high use.
Tariff averages across all regions

BANDS
Gas (kWh)
Electricity (kWh)
Fixed annual cost
Low user
8,000
1,900
£809
Medium user
12,000
3,100
£1,144
High user
17,000
4,600
£1,591
You can get the Green Star unlimited tariff in almost every region, although it's not available in Northern Ireland. But you will need to pay by monthly direct debit and take paperless billing. If you want to leave the tariff early, there's exit fees - you'll need to pay £30/fuel if you want to switch before the end of the fixed period.
Green Star also told us that your energy use must fall within a certain range, although it pointed out this is extremely broad and only very large or empty properties would be unlikely to qualify for the tariff.
Is it totally unlimited? Its terms and conditions currently say: "We may transfer you to our standard variable rate tariff ("Rate Watch") if you do not comply with these terms and conditions."
We've spoken to Green Star about what this means. We asked about the situation of someone who had been a low user, but once they signed up, turned their heating on all the time because they could and doubled their usage.
Nathan Harris, head of residential energy, told us: "Once you are on the tariff, assuming you provided evidence of past usage in that household, it is then truly unlimited for a year at that rate – even if your usage then very substantially increases."
So the real key here is it'll likely require you to prove your past usage, but that isn't too difficult to do if you've past bills.
But remember, this is a one-year tariff and the price depends on what you've used in the past. If your consumption does increase during your first year, your direct debit is likely to be higher if you take this deal again.
Is it cheap? No. The cheapest tariffs are around £375/yr less than this tariff on average usage. The best thing for you to do is use our free Cheap Energy Club comparison to see how much you would pay with the cheapest provider on the market first.
In most cases that would be substantially cheaper than this deal. Here's an example based on Ofgem typical usage for someone on direct debit, with a dual fuel deal:
Cost on a standard big six tariff: £1,159/year
Cheapest tariff on market: £767/year
Green Star 'unlimited': £1,144/year
So it's similar to standard tariffs, but it does give peace of mind over usage increases. Yet compared with the cheapest tariffs on the market, it's only close to being competitive for the few people at the very top end of the tariff's usage band.
If it's not cheap, is it worth it for anyone? The big benefit of this tariff is for those who have lived in fear of not being able to turn the heating up because of cost. There are many elderly people in this boat, and this will relieve some of that fear. Remember though, the tariff is paperless billing only, so you'll have to manage the account online.
Finally, it's called Green Star – is it green energy? Green Star does do some 100% renewable tariffs, but this isn't one of them. The energy on this tariff isn't guaranteed to be from renewable sources, but – as the name of the business implies – the firm does try to source the majority of its energy from renewable sources.