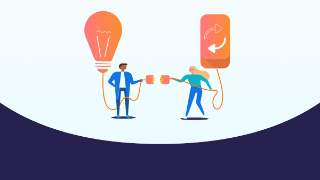 MSE Autoswitch
Save £100s year after year
We've just launched MSE Autoswitch – the UK's first true, free, full auto-compare-and-switch energy tool that lets us do it all for you. So forget the energy price cap, this will save many £200/year over that and you'll never need to switch yourself again.
What is MSE Autoswitch?
We believe MSE Autoswitch is the first true, full and free energy auto-compare-and-switch tool.
With around 11 million people languishing on expensive standard variable rates, often overpaying by £100s/yr, we know many find comparing difficult.
As Martin found at his TV roadshows, the real sticking point usually turns out to be picking a winner – leaving many frozen in indecision, or worried as they've been burnt before by switching to tiddler firms with dire service. They often say: "Can't you do it for me?" So we've built a tool that does that.
Martin first came up with what we call the auto-compare-and-switch concept over five years ago. And after an 18-month build by a large team, it has finally come to fruition.
MSE Autoswitch in a nutshell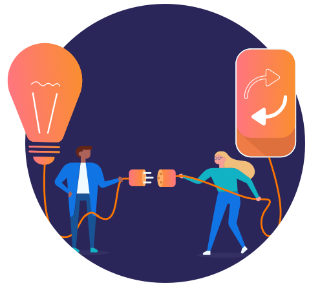 Put simply, all you need to do is tell us your details and priorities when picking a tariff – price, service, a name you know, green energy, fixed deals or no exit penalties.

We'll take all this info, compare the whole of the market for you, and pick you YOUR top deal based on those priorities.
Then annually, with just a one-click verification, we'll switch you to your new top deal, again based on those preferences.
Who can and can't use it?
Unfortunately, we can't yet offer MSE Autoswitch to everyone.
If you're on prepay you won't be able to join – we don't want to autoswitch you to firms where you might find it harder (or impossible) to top up locally. We're working on this, and you can still do a normal comparison, and even use our Pick Me A Tariff tool that helps you pick a top tariff via our Cheap Energy Club, we just won't try to autoswitch in future. For more help, see Cheap Prepaid Gas & Electricity.
It's also not available in Northern Ireland. It's a different market in Northern Ireland, with different providers, and the data isn't easily available to us. You can use the Consumer Council for Northern Ireland's tool to compare and switch, or see Cheap Northern Ireland Energy for help.
Despite our prodding over the years, we know there's around 11 million people stuck on overpriced big six standard tariffs, wasting £100s/yr – they simply won't switch.


We know a big part of this is that people find switching difficult – in particular, many struggle picking a winner among the huge list of suppliers out there. Some are frozen by indecision, while others have been burnt before switching to smaller suppliers with dire service.

If that's you – or you simply forget or can't be bothered to do it each year – MSE Autoswitch can help. We'll pick your winner (and a few other options) and then switch you again each and every year when your current deal is no longer cheap. All you need to do is confirm each switch with a click.
What's different about MSE Autoswitch?
Our tool isn't the first to offer an autoswitch service, a few other sites already try it, but we believe we're taking it on leaps and bounds.
Many existing tools tend to switch everyone to the same, or a select few, tariffs from a limited panel of firms. Or, if they're whole-of-market, they charge a fee.
MSE Autoswitch is free, whole-of-market and even offers you £25 dual-fuel cashback (£12.50 single-fuel).
And it's not just about switching you to a cheap deal each time, as that takes the choice away. By asking you your preferences, we aim to mimic what you'd pick as if you did the comparison yourself. Then each year we'll show you your best deal and you can opt to switch to it – you'll always be in control.
Get Our Free Money Tips Email!
For all the latest deals, guides and loopholes - join the 12m who get it. Don't miss out
How does MSE Autoswitch work?
1) We use our 'Pick Me A Tariff' system to select your best tariff by doing an auto-comparison. After telling us your details, we give you 21 preference points to allocate across six categories to let us know what's important to you when picking a tariff.

These categories are price, customer service, green, fixed rate, well-known supplier and no early exit fees. The more points you put a category, the more you value it.
Whatever you choose, our algorithm selects you a winner and your next two closet matches from across the whole of the market – aiming to mimic what you'd pick yourself. So prioritise green and customer service, and you'd get the cheapest green deal with top service.
To give you a flavour of how it works, we've come up with a few different scenarios of what some people might pick as their preferences.

Savings include bill credit and MSE cashback where available, based on someone currently paying £100/mth on a big six standard tariff (as of Tuesday 23 September).
2) Your deal is selected from the whole of the market. We don't ignore providers we can't switch to you. MSE auto-compare-and-switch includes all providers, whether we can switch you to them or not.
If the top pick is one we can't switch you to, it's still your top pick, but choosing it means you can't then be on Autoswitch, so we'll also show you your top tariff that you can autoswitch to.
Remember, to join Autoswitch you need to be switching tariff (we're working on a join anytime facility), so if you find you're already on a great tariff, wait and join when it ends.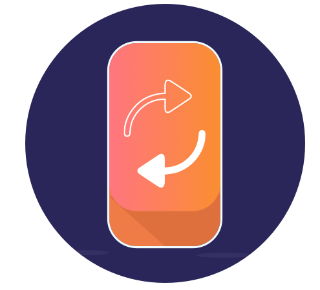 3) You stay in control, with a one-click Autoswitch verification. Around a year after you switch (or later if you're on a longer fix), we'll contact you by email (or text if you've given us your number) with your new top tariff based on your preferences. You then switch to it with just a one-click verification. If you don't want to switch, just don't click it.
You can also opt out of Autoswitch at any point.
4) It's not just free, we give you £25 cashback. The only autoswitch services that look across the whole of the market charge a fee. Yet if you switch via us, we – like other comparison sites – get paid, so we don't charge a fee.
Instead, we actually give you £25 dual-fuel cashback (£12.50 single-fuel) – roughly half what we get. That means in effect it costs you less than even going directly to the provider, and it covers our costs (and hopefully some profit) for providing the service. A win-win.
5) If there's a major market move, we've an editorial override. When building this, a key concern was: "What if there's a huge market shift, or a 'top service' provider we've switched people to suddenly has an IT meltdown causing hideous problems?" So we've built in an editorial override rule.
If the worst happens, we can override the automatic 'wait a year' rule, and send you an earlier Autoswitch option. This is only for extreme circumstances, we'll try not to use it, and it'll always need signing off by MSE founder Martin Lewis (or in his absence, MSE Editor-in-Chief Marcus Herbert).
Get Our Free Money Tips Email!
For all the latest deals, guides and loopholes - join the 12m who get it. Don't miss out
Autoswitch isn't for everyone – check if it's right for you
MSE Autoswitch is a great tool if you just want to stay on a cheap energy deal with no hassle. We've kept it simple, to encourage the many who don't like switching, and (usually) will only switch you annually. Yet there are some for whom Autoswitch isn't suitable...
Frequent switchers. If you like to constantly keep yourself on the very cheapest or best tariff for you, meaning you switch multiple times a year.


Energy nerds. We mean this is in a good way. You know what you're doing and like to interrogate different aspects of a tariff when doing a comparison.


Complex switches. If you've an electric vehicle or multiple meters in your home, things are a little more complicated so you may need to do some more research.
If that's you, or you'd rather just have more control, you still have options.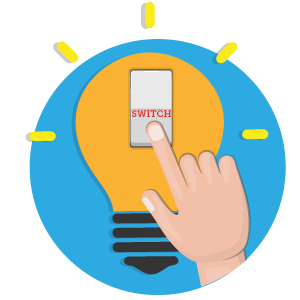 DIY comparison. Our normal comparison of all tariffs on the market. You can find your cheapest, or use our filters to home in on certain deals (eg, green or customer service). Like all MSE energy tools, it's free, whole-of-market and you get the cashback.


Pick Me A Tariff. Our 'halfway house' tool. You still use the 21 preference points system to select a tariff, but after that you don't sign up to Autoswitch (though you can always opt in later).
MSE Autoswitch need-to-knows
If you want to know more about MSE Autoswitch, here are a few key need-to-knows. We've more info in our Cheap Energy Club, and a full set of FAQs to help.
To join MSE Autoswitch, currently you need to switch your tariff (we're working on a join anytime facility), so if you find you're already on a great tariff, you can always wait and join when it ends.


If you're new to this, you first need to join Cheap Energy Club, tell us your preferences, and – when you're happy – switch. After you've switched, you just need to give us a few more details to finish joining MSE Autoswitch.

If you already have a Cheap Energy Club account, you can log in to your account and look for the MSE Autoswitch option if you've yet to set your preferences, or 'See my top deals' if you've set them already. Then if you're happy with your top deal, switch. After that, we just need a few more details to finish your sign up to Autoswitch.

It's also a good idea to have a recent bill handy if you're new or if it's been a while since you've switched. This will tell you what tariff you're on and say how much energy you're using for an accurate comparison. Don't worry if you don't have one handy – we can help you estimate with just a few questions. Your savings won't be as accurate, but it should give you a rough idea.

If you're on a fixed deal, you can choose to be switched on the 12-month anniversary of your deal, or when your fix ends.

If you go for a variable tariff, we'll look to autoswitch you every year if there is a cheaper deal for you (or we'll let you know if you're still on the top deal for you).

When the time comes to switch, we'll show you top deals based on your preferences, but you'll have to approve it (and update your details if anything has changed).

If you're not happy with the options, you don't have to switch – and you can also choose to see all tariffs on the market. You will always be in control and responsible for your own switch.

Yes. If you currently get the warm home discount, or think you should be getting it, let us know when you register or in your account page and we'll only show you or pick you deals with a provider that offers the discount.

However, if you have to apply to get the discount each year, it's always worth checking directly with the new supplier before you switch that you'll still get it, as eligibility criteria can differ and suppliers often have limits on the number of people that can get it.

If you get the discount automatically – which you should do if you're in receipt of the guarantee credit element of pension credit, you should always get the warm home discount with the new provider, as long as it is part of the scheme.

If, based on your preferences, your top tariff comes with a requirement for smart meters, we will suggest this for your autoswitch.

We know a lot of you aren't interested in having smart meters, so we will be looking at options to let you filter out these deals in the future.

For now, we'll let you know when a tariff requires you to have smart meters, and you'll always have the opportunity to choose not to autoswitch to any deal we suggest.

But don't worry too much about smart meters. They work just like traditional meters, but can also send automatic meter readings to your suppliers, so you get accurate bills. Plus they come with an 'in-home display' device, which lets you see your energy usage and spend in near-real time. See our Smart Meters guide for more.
Week of the 14 October 2020
For all the latest deals, guides and loopholes, join the 12m MoneySavers who get it now