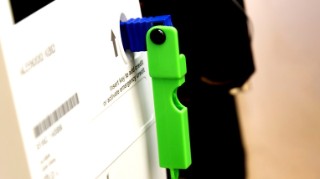 Cheap prepaid gas & electricity
Get a standard meter, or switch & save
The energy market is in crisis. Wholesale prices (those firms pay) are at unprecedented highs, which means cheap deals have disappeared. What's more, on Friday 1 April the energy price cap – which governs prepay tariffs – rose by a horrendous 54%, adding over £700/year to a typical household's bill. Yet for most, doing nothing is still likely to be the best option. You can do a Cheap Energy Club comparison to check yourself, or we've full info and help below.
How do prepayment meters work?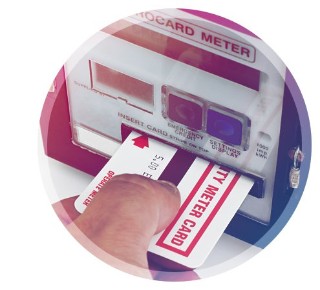 Prepayment meters are electricity and gas meters that let you pay for your energy on a pay-as-you-go basis. About four million UK homes have them and you top up prepayment meters online (if you have a smart meter) or via a key or card, which you can buy credit for at newsagents, post offices and garages, or via an app or online. While they can help to budget, you usually end up paying more for energy.
In general, prepay customers have access to fewer tariffs, typically pay more for their energy, and are more likely to be in vulnerable circumstances than those paying by other means.
In normal times, you can swap them for standard meters for free, and even if not, you can still switch your prepayment tariff to cut your costs, but due to the ongoing energy crisis, it may not be worth doing right now.
Generally, the only advantage of sticking with prepay is if you have problems budgeting.
Prepayment prices are capped – but prices have risen by a massive 54%
In April 2017, Ofgem introduced a cap on most prepayment tariffs, limiting what suppliers can charge for gas and electricity. The price cap has previously been updated twice a year. However, regulator Ofgem has now announced that it will update the cap four times a year from October.
The price cap last changed in April, rising to £2,017/year for someone on typical use, up by a massive 54% on its previous level of £1,309/year.
Having always been among the most expensive deals, in these unprecedented times price-capped tariffs are now among the cheapest. There are no deals for new customers that are meaningfully lower. As a result, despite the massive rise in the cap, most households are still likely to be better off doing nothing.
For more info on the price cap, see our What is the energy price cap? and What are the price cap unit rates? guides.

Households to get £100s in support to help with high energy bills this year
All households in the UK will get £100s in support this year, after the Government announced a new cost of living support package. We've details below, or you can watch Martin's Q&A with (now former) Chancellor Rishi Sunak on the announcements.
Prepayment vs standard credit meters
The very cheapest energy tariffs are usually for those who have standard meters – where you pay monthly or quarterly, by direct debit, cash or cheque.

Yet right now, due to record high wholesale energy prices (what providers pay for gas and electricity), there's not much difference between the cheapest prepay and cheapest standard meter deals.
TARIFF

SUPPLIER

COST/YEAR

Prepay energy price cap on typical use

-
£2,017
Cheapest prepayment deal

Octopus, Ovo and SSE's standard tariff (1)
£2,015
Cheapest standard meter deal

Standard meter price cap (1)
£1,971
Tariffs correct as of 25 May 2022. Based on calculations from Ofgem for medium usage. (1) There are no deals on meaningfully cheaper than price-capped standard tariffs.

One of the main reasons prepayment meters are generally more expensive than standard credit meters is simply that they are more effort for the suppliers. Providers prefer to get regular, automatic payments for your energy, which is what you get with direct debit payments on standard credit meters. This is why it's the cheapest way of getting your energy.

Standard meters also offer a wider choice of tariffs and suppliers, including cheap online deals, direct debit discounts and more. It's simply a more competitive marketplace.

Choices are opening up for prepay users, but it's still an outrage that some of society's poorest often pay more for their energy with these meters. So if you can, ditch and switch to a standard credit meter – usually this involves a credit check and ensuring you've repaid any debt owed to the supplier.
Can you switch from a prepayment to a standard meter for free?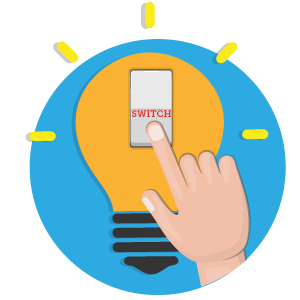 All big energy suppliers – British Gas, E.on, EDF, Scottish Power and SSE – will let you move from a prepayment meter to a standard meter for free. Some other suppliers also offer to do it for free, though smaller providers will charge you to change meter, so always check first and if that's you, considering switching away to a provider that will give you a meter for free.

To move off prepay, nearly all suppliers require you to have paid any outstanding debt on your energy account and be credit scored, so they can see if there's a risk you won't repay. Of the big six, only EDF says it won't credit check you, though it does require you to pay off any debt first.
SUPPLIER

ELIGIBILITY CRITERIA TO SWITCH TO A STANDARD METER

CREDIT CHECK?
British Gas
You'll need to pass a credit check and can't be in debt with any energy supplier.

Yes
E.on
You need to pass a credit check.

Yes
EDF

There's no credit check, but you'll need to clear any outstanding debt.
No
Scottish Power
Pass a credit check and have an account review. If you fail the check, it may ask for a £150 deposit per fuel, which will be returned after a 12-month period of good repayments.
Yes
SSE
You can't have any outstanding debt and must pass a credit check. SSE may also ask for a security deposit.

Yes
Correct at 1 April 2021.
Once you've swapped your meter, switch your energy

If your provider allows you to switch to a billed meter, usually, a world of competition and cheap prices is available to you that wasn't before. Though right now options are more limited, due to record energy prices.
There can be massive price differences, so do a comparison. You'll be put on a standard tariff when you move to a billed meter. These tariffs are usually expensive, though right now there's nothing meaningfully cheaper due to record wholesale energy costs (what provider's pay for energy). Once your new meter is set up, do a Cheap Energy Club comparison as soon as possible to see if you can save.


If you can, pay by monthly direct debit. The cheapest way to pay is monthly direct debit, so go for that if you can. You'll have to give your supplier regular meter readings (every month if possible) to keep it accurate though. See Energy direct debit help for more info.
For more info and top tips on getting the best out of your new standard credit meter, see Cheap gas & electricity.
Quick questions
Renting? You'll need your landlord's permission to switch meter
If you want to change from a prepay to a standard meter, then it's best to get written permission from your landlord first. It could be seen as changing the property from its original condition, unless you arrange to change the meter back at the end of the tenancy, which suppliers may charge you for.
But you can still switch energy supplier...
You should check your tenancy agreement to see what it says about switching energy suppliers. But even if your contract bans it, Ofgem's guidance states that if you pay the energy bill, you're still entitled to change supplier (check your tenancy agreement, too – if it says you can't switch, challenge it).

You don't need to get permission from your landlord to do this, but it's a good idea to let them know so they're aware, as it will affect future tenants.
To see if you can save, do a comparison on Cheap Energy Club. What's more, it'll help you estimate usage for your new home.
However, be aware right now that due to the energy market crisis, it's unlikely you'll be able to save by switching supplier.
Even if you pay energy bills to the supplier, but your tenancy agreement says you can't switch, challenge it. Preventing a tenant from changing energy suppliers may be viewed as an unfair term in a tenancy agreement. Speak to Citizens Advice to see if it can help.

If there's a default supplier clause in the tenancy agreement – where a landlord has a tie-in with a particular supplier – Ofgem says you can still switch.

Ofgem's guidance states: "If a tenant is directly responsible for paying the gas and/or electricity bills, they have the right to choose their own energy supplier and the landlord or letting agent should not unreasonably prevent this." See the Ofgem website for more.

If your landlord won't budge, and you don't want the hassle of challenging it, ask if you can be switched to a cheaper tariff with the same energy supplier. If the landlord allows this (here's hoping they will), you'll start paying the cheaper prices the same day you switch.

Tenants can also print out our factsheet to give to landlords. It explains the rights that renters have to switch energy supplier.

Tenants can also get free insulation and boilers, as long as they meet suppliers' eligibility criteria and have permission from their landlord.

You may be able to qualify if:

You receive income-based benefits, such as pension credit or income support.
You receive child benefit and earn less than £18,500/yr as a single claimant with one child (lower limit) or under £39,000/yr as a couple with four or more children (upper limit).
You receive other benefits, such as carer's allowance or disability living allowance.
Can't get a standard credit meter? Check if it's worth switching supplier
Typically, for those that can't or don't want to change their meter, switching supplier is usually the best option to save. Yet right now, there are no cheaper deals then the prepay energy price cap, due to the ongoing energy crisis.
That means, that for most, it's best to DO NOTHING right now, and stick on your current tariff. We'll update this guide when cheaper tariffs become available.
You can check yourself using the tips below, but be aware when you do a comparison you're likely to see a lot fewer tariffs than you'd usually expect, and higher prices.

While it's not worth switching for most right now, if you want to check yourself you can use our Cheap Energy Club tool to see what's out there.

All you need to do is tell it where you live and how much energy you use. Then we'll tell you if you're overpaying on your current deal or if there's a cheaper alternative.

But the best bit is we'll keep monitoring your tariff for you every month to ensure you're always on the best deal.

Also, there are no exit fees on prepayment tariffs and your supplier can't stop you switching if you have less than £500 debt on your meter.

Switching is easy, it's the same gas, same electricity and same safety – the main things that change are price and customer service. You'll be sent a new key or card to top up with before your switch completes. Don't worry, you'll still be able to top up throughout the process, and if you've any credit left on your meter, your old supplier will pay this back.

Check if you can get a £140 discount
Energy suppliers are obliged to help those in hardship. One way they do it is by providing the warm home discount, a one-off £140 discount on your electricity bill between October and March. If you're eligible, you'll usually receive a letter each year telling you whether you'll get the discount automatically or if you need to apply for it.
The scheme requires suppliers, by law, to help vulnerable customers pay for energy. It's available for customers who receive pension credit, so if this applies to you and you've a prepay meter, you can get it too. The final decision rests with suppliers – so call up and find out what your supplier will offer you.
For full help on getting free cash to help pay utility arrears, or freebies to cut energy bills, see our Housing and energy grants guide.
Top tips if you have prepayment meters
If you can't switch away from a prepayment meter to save cash, then these tips will help you make sure you use prepay the right way.
It's not just who you pay, but how much you use. Cutting energy is a mix of big and little things.

Turn down the thermostat and wear jumpers, defrost the fridge and check it's not on too high, turn lights off when you leave a room, use energy-saving light bulbs and don't leave electrical goods on standby.

For more info, read the Energy Saving Hunt discussion and see the Energy Saving Trust website.

Smart thermostats can also help some save on their energy bills. These gadgets give you greater control over your home's heating, letting you adjust it on the move via a mobile app or online, and set more complicated heating schedules than your traditional thermostat.

They can be pricey though, so see the Smart Thermostats guide to check if they're right for you.

Most suppliers provide around £5-£10 emergency credit after your top-up runs out. But when you dip into the emergency credit it doesn't charge you the standing charge (the fixed charge you pay daily just to be connected), so the next time you top up you have to play catch-up, which can throw your budgeting out.

Unfortunately not all suppliers offer these at the moment, but it's worth checking with your provider.

Smart prepayment meters make it much easier to top up. With some suppliers, these meters allow you to top up online, by text, over the phone or via an app. So there's no need anymore pop to the shops when you're running low to add credit to your card or key.

Smart prepayment meters also make it much easier to switch between prepayment and standard meter types. You no longer need to have an engineer come out to your house and replace your prepayment meters with standard ones – suppliers can simply change it remotely.

To see if you can get a smart prepayment meter, contact your supplier, or for more info, see our Smart Meters guide.

If you're going away, you need to leave enough credit on the meter to cover the daily standing charge, even if usage will be low. Otherwise you may find your credit runs out and appliances switch off while you're gone.

If you've moved into a home with a prepayment meter, tell the existing supplier immediately and don't use the old tenant's top-up card.

Otherwise you may end up having to pay someone else's debt just to get an energy supply. The supplier must, under a code of conduct, reset the meter as soon as reasonably possible.

Lose your card and you'll usually be charged around £10 for a replacement. Any top-ups you've already made should be transferred to the new card.

If you're struggling with debt, there are a few options available – both from the suppliers themselves through 'Energy Trust' schemes, which can help if you have large arrears, and from Government schemes such as Fuel Direct, which lets you pay off energy debt directly from any benefits you receive to help avoid getting deeper into arrears.

A number of providers run 'Energy Trust' schemes, offering help if you have large arrears on your gas and electricity account. With some, such as British Gas, you don't even need to be a customer.

Sometimes, Energy Trust schemes can also help finance other essential household items. Essential items are covered by 'Further Assistance Payments' and can include white goods and boiler repairs. Only those who live in a home supplied by the provider can apply for Further Assistance Payments.

You need to complete a full income and expenditure budget sheet, plus give proof of your income, details on how your arrears built up (eg, owing to illness or redundancy) and say how the grant will help you.

You can apply via these links:


Open to anyone: British Gas Energy Trust.

Open to their customers only: E.on Energy Fund / EDF Energy Trust / Npower Energy Fund / Ovo Energy Fund / Scottish Power Hardship Fund.

For other providers or general advice, contact Simple Energy Advice on 0800 444 202 (for England and Wales), Home Energy Scotland on 0808 808 2282 (for Scotland) or the Bryson Energy Advice Line on 0800 142 2865 (for Northern Ireland).

The Government's Fuel Direct scheme (also known as 'third party deductions') lets you arrange to have a small, fixed amount deducted directly from your benefits payments each week to go towards paying off energy debt.

To use the Fuel Direct scheme, you need to contact your Jobcentre (or pension centre if you are claiming pension credit) and give them details of your supplier and what you owe. Your Jobcentre or pension centre will then get in contact with your provider.

If you claim universal credit, a fixed rate of 5% of your entitlement can be deducted and paid directly to your supplier for gas and electricity (and water).

For any other benefits, a set amount of £3.70 will be directly deducted each week to pay off the debt you owe, plus an additional amount to cover your ongoing usage. For example, if you use £5 of energy per week, a total of £8.70 will be deducted directly from your benefits each week.

Be aware though, if the set amount to cover your debt and the additional sum for your ongoing usage comes to less than 25% of your total benefits, the payment to your supplier can be set up without your permission. So be sure before you apply.

You can use Fuel Direct with the following benefits:

Universal credit
Income-based jobseeker's allowance
Income-related employment and support allowance
Income support
Pension credit