Cheap Car Insurance
Grab 100+ insurance quotes & cashback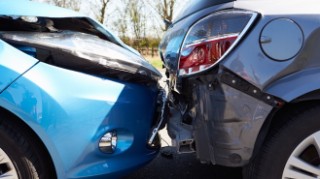 Millions overpay by £100s/yr for car insurance, so end the rip-off by checking our key tricks. They include never auto-renewing and how to time it right to bag the cheapest deal. If under 25, check our Young Drivers' Insurance guide instead.
Get Our Free Money Tips Email!
For all the latest deals, guides and loopholes - join the 12m who get it. Don't miss out
What is car insurance?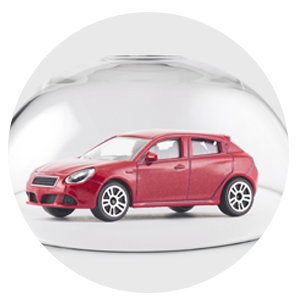 Car insurance covers you if your car is stolen, someone breaks into your motor or you are involved in an accident. It also protects other road users if you damage their vehicle or property.
The cost – your premium – is based on how much of a risk insurers perceive you to be - ie, how likely they think you will be to make a claim. A youngster who's just passed their test will pay more than someone who can prove they have been accident-free for years.
It's the amount you pay towards any claims you make. Say your excess is £250 and you have an accident that causes £1,000 worth of damage to your vehicle, you pay £250 and the insurer stumps up the rest.

Be careful when deciding your excess. The larger the excess the cheaper the premium, but a large excess may leave you out of pocket if you need to claim.

As well as understanding an excess, knowing the difference between the three main types of car insurance is a must:

1. Third party
It's the minimum level of cover to legally drive or even keep a vehicle that has not been SORN-ed (see Gov.uk for more). Yet it covers very little, only protecting others on the road, and property such as walls, homes and streetlights from your bad driving.

So if an accident's your fault, third party pays for the damage you cause to another driver's vehicle and their property and protects any passengers. It will not cover you for any damage to your own vehicle so you will be expected to pay this cost yourself.

2. Third party, fire and theft
Third party, fire and theft is an extension of third-party only insurance but also protects your vehicle if it is stolen, or if it catches fire.

3. Comprehensive
Comprehensive is the widest level of cover available. If you have an accident and it was your fault you can claim the cost of repairing your car and any other damage you may cause to a third party. The cover also includes accidental damage, vandalism and usually windscreen repair.

You may be able to drive other people's cars, although this is likely to only be up to the level of third-party coverage. You may also be covered to drive hire cars. These are not standard features so check with your insurer before you buy so you are clear about what is included.

Obviously car insurance will cover you to drive your own vehicle (you have insured) but some comprehensive policies insure you (not the named drivers) – if you're driving the cars of your friends and family – with their permission of course. Check with your insurer that you definitely have this extension of cover.

This is different to bicycle insurance where most specialist policies will only cover the cyclist named on the policy (though bikes insured on home contents can be lent to family members).

You may also be covered to drive hire cars too. However, if your comprehensive cover allows you to drive other vehicles this is usually only up to the level of third-party coverage – so no theft or fire damage is provided.

If you're the generous sort, you can add other drivers to your policy – known as named drivers – and they'll be covered to drive your car. Even if you're not the generous sort, adding a second responsible driver can also help lower the cost of your cover.

As insurers like less risky policyholders, they will reward you if you're able to go a long time without making a claim. For every year you are claim-free your insurer may give you a discount at renewal.

The more years you can go without making a claim, the larger the discount will be at renewal. For instance, an insurer may give you a 30-40% discount if you can go without claiming for the first year of your policy and then give you an extra 10% discount if you can repeat the trick in your second year.

You can also pay a small fee to protect your no-claims discount, meaning you can retain your discount even if you claim. It is worth considering, especially if you have a history of making claims. However, an accident is still likely to see your premium rise, regardless of the impact of your discount.

If you drive your car outside the UK but within the EU (eg, a day trip to France) or other European countries such as Andorra, Liechtenstein, Norway and Switzerland, an EU directive means you'll automatically get third-party only cover, even if you don't tell your insurer.

This means you'll be driving legally but under the third-party extension of your policy, so your car won't be covered for damage or theft. This third-party cover applies even if you have comprehensive UK cover. But some policies come with full Europe-wide insurance, covering you across the Continent.

If yours doesn't, call your insurer giving your dates of travel and the countries you'll visit (or plan to pass through, even if it's only for a few hours) to extend the policy cover, but there may be a charge.

Our research shows some providers, including Direct Line, Churchill and Privilege, offer this free if you're only going for up to three days, but that's not a universal rule. You can be charged around £20-£30.


If you extend your trip, you're likely to have to pay extra – possibly around £15-£30 more.

Don't forget about breakdown cover. See our full Breakdown guide for more.
You have to be completely honest when you're applying for a car insurance quote.

Car insurance is expensive but no matter how tempted you are to say someone else is the main driver, or to pretend you have no points on your licence, never lie.

It can invalidate your insurance and can even lead to prosecution. However, being specific rather than vague about your job (some jobs are considered riskier than others) can help you cut costs. See our car insurance job picker for more.

Even if you're only driving your car every now and then it must be insured. The Continuous Insurance Enforcement scheme, which came into force in January 2011, means all cars must be covered – unless they're not in use and off the road. It aims to crack down on uninsured drivers by matching up the database of cars on the road with insured drivers.

The only way out is to apply for a Statutory Off Road Notification (SORN), declaring your car will never be driven. See Gov.uk for more.

Insurers use this information to help them calculate your premium. The less you drive, the cheaper your insurance so while you always need to give a genuine estimate to avoid committing fraud, it makes it doubly important not to overestimate as you'll also end up overpaying.

The best method is to look at how much you've driven in the past using accurate data, and if your driving habits haven't changed, put the same figures down. If they have, change the figure accordingly. The easiest ways to find out your history is by looking back at old MOT certificates or service documents where your mileage would have been recorded – just compare one year with the next for how far you've driven.

If you have an accident and damage someone else's car but decide to cover the costs yourself, strictly speaking you should still tell your insurer about it.

If you do have an accident and your insurer subsequently finds out about it, it could result in higher premiums regardless as the insurer will consider you more of a risk.

In addition, a problem may arise if you have a second accident and it is found to be related to work undertaken for the first. If this does happen it would most likely result in non-payment of the claim, rather than cancellation of your insurance or being reported for fraud, but could still end up costing you £1,000s.

If any of your circumstances change it is important that you tell your insurer. If you don't and then try to claim, even for an unrelated issue, your whole policy may be invalid.

You should tell your insurer about any change, even if it's just your address. This is crucial as it reduces potential problems in the event of a claim. Trying to get insurance after you've had a policy cancelled is very difficult and expensive.

A change in circumstances includes moving jobs, as insurers believe this can affect your risk. You may also save on insurance if you're in a stable relationship – for instance, living with a partner rather than listed as single.

And watch out for modifications too. For example, putting a tow bar on to your car to pull a caravan or trailer counts as a modification, so it's vital to let your insurer know you've got one. Most car insurance policies don't cover attaching a trailer as standard so double-check – some may charge you a slightly higher premium.
Now you know the basics of car insurance, follow our step-by-step guide to slashing the cost of your premium, starting with 12 car cover need-to-knows.
Get Our Free Money Tips Email!
For all the latest deals, guides and loopholes - join the 12m who get it. Don't miss out
12 ways to cut car insurance costs
Did you know the average driver faces an annual insurance premium of £680 with drivers younger than 25 paying over £1,400 for cover? Here are our top car insurance cost-cutting tips that can save you £100s.
Step 1: The top comparison sites
Step 2: The ones comparisons miss
Comparison sites let you compare 100s of insurers quickly but they don't capture the entire market.
Some insurers do not appear on comparison sites at all and some deals – including multi-car discounts – are only available by going directly to an insurer's website.
The insurers not on comparison sites
Three of the biggest insurers on the market, Direct Line, Aviva and Zurich, only offer their products directly and aren't on comparison sites. Benchmark your cheapest comparison site quotes against the premiums offered by these sites to see if you can slash costs further.
Direct Line*. If you have any other Direct Line product, you'll get a discount, which does vary.
Aviva*. Grab up to 20% off online and an extra discount of up to a third by adding a second car or van to your policy.
Zurich. Get a courtesy car following an accident on standard policies, if you use one of its approved repairers.
Step 3: Hot deals comparisons miss
Buy a new motor insurance policy directly from the Post Office* and you'll get RAC roadside and recovery cover for the same vehicle, free for a year. This only applies to policyholders aged 49 or under at the time of purchase.
You can upgrade the cover too: it costs £20 to include 'At Home' cover or £40 to include 'At Home and Onward Travel' cover for one year.
Step 4: Haggle
Haggling is not a must – especially if you want to try a new provider – but if you're looking to renew with your current insurer it is well worth getting on the phone to negotiate.
Once you've followed the steps above and got the overall cheapest price, pick up the phone and haggle. If your insurer can beat or match your best quote it saves the hassle of switching policy. If that doesn't work and you're still in the mood, enlist the help of a broker.
I just saved around £300 haggling with Admiral (prompted after the news article on MSE). And they were really friendly to boot.

Forumite thrifteemee
Step 5: Get cashback
Once you know who your cheapest provider is, you need to check there aren't any hidden cashback deals, as these can be as high as £60.

If your second or third cheapest quotes weren't too much more expensive, see if cashback's available for them too, and find the overall winner.
It's important to be aware that the cashback is coming from the comparison site, not the insurer, so getting the cashback relies on its ability to pay.
Things you need to know before getting cashback...
Cashback is never 100% guaranteed. There can be issues with tracking and allocating the payment. Many cashback sites are small firms with limited backing, and you've no protection if anything happens to them.

Money held in your cashback site account has no protection at all if that company goes bust. Always withdraw it as soon as you're eligible.

While it shouldn't be a problem, if you've used comparison sites before, there is a minor risk that the cashback may not track due to cookies on your computer – so it's good practice to clear those first (read About Cookies).
If you're new to cashback sites, make sure you read the Top Cashback Sites guide for pros and cons before using them. Otherwise, use the Cashback Sites Maximiser tool to find the highest payer for each insurer.
Step 6: Check your policy
Always double-check the policy terms. Once you've found the cheapest quotes make two important checks.

Double-check the quotes. Click through to the insurance provider's own website to double-check the quotes, as to speed up searches some comparison sites make a few assumptions.

Examine the policy's coverage. Check whether it's suitable. If you want a free courtesy car if yours is being fixed, is it included? While you're there, it's worth playing with the policy details to see if you can lower the price further. Look at the excess, and whether adding drivers cuts the cost.
So how much can you save?
Following the steps above often produces huge savings. Those who normally just accept their insurer's renewal regularly see £100s shaved off the cost. And significant numbers of MoneySavers report getting deals for under £100.
Our record-ever price of 96p for a year is below. Since then we've had some for under £50 but nothing that comes close so if you've beaten it, let us know.
Barbara's story: 96p for a year's fully comp cover

In October 2009, civil servant and grandmother Barbara Wakerell smashed the old £14 record for using this car insurance system (see MSE News: 96p car insurance).
Policy price: For Barbara, the cheapest was £120.96 from Swinton Insurance for a fully comprehensive policy, with protected no-claims bonus, and including a courtesy car.
Insurer cashback: The company had its own £70 cashback promo.
Cashback site: She then got a further £50 via using a cashback site.
All added together, that meant the total cost of the insurance was just 96p. She said:
I'm always looking for a bargain so when I found my car insurance for £120.96 I thought I was doing well. But when I also got £120 cashback I realised I had done really, really well. Can anyone beat that?

Barbara Wakerell
How to complain about your insurance provider
The insurance industry doesn't have the best customer service reputation and while a provider may be good for some, it can be hell for others. Common problems include claims either not being paid out on time or at all, unfair charges, or exclusions being hidden in the small print. It's always worth trying to call your provider first, but if not then…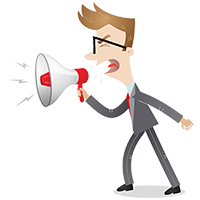 Free tool if you're having a problem
This tool helps you draft your complaint and manage it too. It's totally free, and offered by a firm called Resolver which we like so much we work with it to help people get complaints justice.
Get Our Free Money Tips Email!
For all the latest deals, guides and loopholes - join the 12m who get it. Don't miss out
Join the MSE Forum Discussion