If you click a link with an * to go through to a provider, we may get paid. This usually only happens if you get a product from it. This is what funds our team of journalists, and keeps us free to use. Yet there are two crucial things you need to know about this.
This never impacts our editorial recommendations – if it's in, it's in there because we independently rate it best.
You'll always get as good a deal (or better) than if you went direct.
For a more detailed explanation see How MSE is financed.
How to get cheap car insurance
Grab 100+ insurance quotes & cashback
Car insurance costs are on the rise, with some insurers saying average premiums will jump by 20%. So EVERYONE should check now if they can lock in a cheap quote - even if not at renewal. And while insurers can no longer charge renewing customers more than newbies, that you doesn't mean you'll get the best price by staying put. Our cost-cutting system and Car Insurance Compare+ tool help you find a cheaper deal.
MSE's Car Insurance Compare+ tool
You could save £100s by switching car insurer. Our advice has always been to never just auto-renew – instead combine comparison sites to scour 100s of insurers in minutes.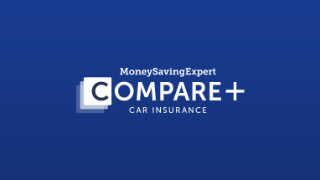 MSE's Car Insurance Compare+ tool is designed to take the hard work out of finding a cheap quote. You just...
Fill in one questionnaire. We've borrowed MoneySupermarket's (so if you've used it before, your answers can be auto-filled).
Get MSE cost cutting tips as you answer. Like our 'best time to buy' analysis tool which tells you the likely cheapest time to get quotes.
Get insurance quotes as a benchmark. These are from MoneySupermarket's comparison. But of course we want you to beat them...
Personalised tips to cut costs further. These include whether you should add an additional driver, check multicar policies, or tweak your job title, often with one click checks to see if it helps.
Whether to try other sites to find cheaper quotes. We assess if Direct Line (which isn't in comparisons) is likely to be cheaper for you, and give you our latest comparison site order of others to try.
As Emma emailed: "Thank you for this tool. My daughter (20) just passed her test. We liked how easy it was to tweak things (start date, job description, adding second driver) and see the cost impact. She now has a year's insurance at under £60 a month, which is amazing, as well as a new life skill and the confidence that she'll be able to sort out her insurance next year with the tool."
If you prefer to do more of your own research when it comes to getting quotes, there's still our tried-and-tested steps to getting the cheapest car insurance below, including the comparison sites to check out.

For all the latest deals, guides and loopholes simply sign up today – it's spam-free!
What is car insurance?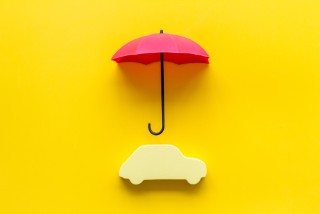 Car insurance protects other road users if you damage their vehicle or property. And depending on the level of cover you have, it can also cover your car if it is stolen, broken into, or if you're involved in an accident.
All cars must be insured, unless not in use and off the road (for example, stored in a garage), with a statutory off road notification (Sorn).
There are three main types of car insurance cover, which we cover in more detail in our types of car insurance guide, but in brief, you can opt for:
Third party. This is the minimum level of cover needed to drive legally, and only covers damage to someone else or their property.
Third party, fire and theft. As above, but with additional cover in case the car gets stolen or catches ablaze.

Comprehensive. The widest level of cover available. You get third-party, fire and theft cover, plus if you have an accident and it was your fault you can claim the cost of repairing your car (as well as any damage you cause to someone else or their property).
What's the cheapest type of policy?
This isn't a straightforward answer as the cost – your premium – is based on how much of a risk insurers perceive you to be. It's about how likely the insurer thinks you'll be to make a claim – so, for example, new, young drivers will pay more than someone who can prove they've been accident-free for years.
This also extends to the type of policy. You'd naturally assume third-party cover would be cheapest because it's lesser cover, but car insurance isn't always logical.
Some insurers may see you as more responsible if you opt for comprehensive, so price you as a lower risk, giving you a wider level of cover for a smaller cost. There are no hard and fast rules here though – it's a matter of trial and error when getting quotes. But never just check third party if you're looking for the cheapest policy.
Read on for full help and tips, or see our Young drivers' insurance guide if you're aged 17-24 or Multicar insurance if you've more than one car to insure.

Cheap car insurance renewal tricks
Here are our top tips and tricks to find the cheapest cover.
Since 1 January 2022, rules have banned car and home insurers from using a process known as 'price-walking' or the 'loyalty premium'.

This is where insurers would lure new customers in on cheap deals and then increase renewal prices each year, even if there had been no change in their circumstances, risk level or property.

However, this DOESN'T mean your renewal quote is the best deal. Different insurers have different prices so you should still compare to see how much you could save from switching.

Plus, insurers can still charge a different price via different channels – for example, lower prices on certain comparison sites (provided existing customers who originally came via that site are charged the same). So always try multiple comparison sites.

Your renewal notice from your insurer will show the new price for next year (and the price you paid last year). It's usually sent around 28 days before your current policy ends. If you do nothing, it'll usually automatically renew at that new price, so always have your renewal date in your diary to take action.

The cheapest time to get quotes is 23 days ahead of your renewal date – cover becomes more expensive the closer you get

Our analysis of over 70 million quotes from the four biggest comparison sites – Compare The Market, Confused.com, Gocompare and MoneySupermarket – showed a policy costs an average of £1,198 a year on renewal day. But 23 days earlier the average is just £694 a year, a MASSIVE £504 difference.

In general, the closer to your renewal date you get quotes, the more of a risk you're deemed to be (we've heard that it can show insurers you're a bit disorganised). But getting quotes too early, for example, 28+ days out, can also push the average price up – likely as fewer insurers will provide quotes that early.

It worked for these MoneySavers...

Renewed three weeks early after your tip. It's gone from a renewal price of £108/month to £51/month [saving £684/year]. Checked the comparisons later and it went back to £100. Happy. Hayley via Twitter

Just did mine (24 days early) – saved over £690 over my renewal price. Cara via Facebook

When getting insurance quotes, it's always trial and error that drives down the price, rather than logic. Plus different insurers respond in different ways, so it's just a case of trying different quotes and seeing what happens. Here's a trick to try...

Adding an extra 'responsible' driver to your policy

It may seem counter-logical, but covering an extra driver can reduce rather than increase your cost – in some cases by £100s or £1,000s. If you're a high-risk driver and you add someone who is a much lower risk as a second (or third) driver, they can bring down the average risk and you may get a cheaper policy.

It just needs to be someone who would reasonably drive your car. Here's a good example, but it can work for anyone.

As I'm a young, new driver my insurer wanted £5,000 but after adding mum and dad it dropped to £1,900. @Faevouritexox

The better the driving history and lower the risk, the more impact it should have. Adding someone with a good driving record is likely to make the most savings, but anyone who's a lower risk can help. By law, insurers can't discriminate over gender, but age, experience and driving history can make a difference. See named driver insurance for more info.


Warning: Never add someone as the main driver if they're not. This is known in the industry as 'fronting', and is fraud. If you do it and are caught, you could face a conviction and your insurance will likely be invalid.


An illustrator is often cheaper than an artist, an editor cheaper than a journalist, and a PA cheaper than a secretary – the job title you choose when taking out insurance can sometimes save you cash.

Have a play with our Car Insurance Job Picker tool and see if small changes to your job description could reduce your costs. Remember, never lie, as this would be considered fraudulent. If it works for you, share your success story with our forum users.

If you don't have a job, you face a potential fivefold jump in insurance costs by declaring you're unemployed. The same hikes don't apply to homemakers (housewives/househusbands). If that's you, say so to avoid a hike in costs.


However, only enter 'homemaker' if you're genuinely not seeking work or receiving benefits that require you to seek work. Otherwise, it's fraud.

Being on the electoral roll is not just about being registered to vote – it can also make a difference to your insurance premium.

Insurers such as Aviva, Direct Line, Churchill, Privilege, Co-op and Endsleigh have confirmed that they use the electoral roll as part of the ID-checking process to combat fraud.

Not being on the electoral roll, or having incorrect information registered, makes it more difficult for insurers to identify you, so they'll probably give you a higher quote or simply not offer cover.

If you're not already on the electoral roll, it's straightforward to do. See our Electoral roll guide for more information, including the all-important how to get on it.

If you have more than one car in your immediate family or household, this could be for you. For some people, discounts for adding multiple cars could save £100s, or even £1,000s in some cases, but for others it could actually be more expensive.

To help, our dedicated Multicar insurance guide explains when to get a multicar policy, how they work and how to get one – even if you have different start dates for each car.

After you've checked the price of separate cover, it's worth checking if you can save by combining them.

We only know of one policy which currently offers home and car insurance on one policy – see Admiral MultiCover*. However other insurers offer a discount on new policies to their existing customers. For example, Direct Line*, Aviva and Churchill all offer discounts on your car insurance if you have another policy with them.

What if my home and car policies have different renewal dates?

For Direct Line, Aviva and Churchill, different renewal dates don't matter as each car and your home will have its own policy and policy number. The insurer will just give you a discount for each policy you purchase – as long as you let it know you're already an existing customer.

With Admiral, although you'll be given a total price to pay, this will factor in the different start dates. So your cover with your existing insurer will remain in place until it renews, at which point you can cancel it and the Admiral policy will take over. You'll get an 'annual equivalent price', as if all were insured for a full year, to help you compare against other providers.

A monthly payment plan for your insurance is essentially a high-interest loan, and can vary from under 20%, to over 40% APR.

For example, if your premium is £1,000 and you want to pay monthly, you could pay £95/mth, which is £1,140/year (£140 more) at an average APR of 25%

So pay in full, or if you can't afford it, use a credit card with a lower interest rate (or better still, a 0% credit card for spending, ensuring your repayments are big enough to clear it within a year).

If paying by credit card, check if the insurer or provider charges a fee for doing so – though the fee is usually less than the interest charged on monthly instalments.

Many assume switching is only for those at renewal. It's not – you can actually switch at any time. This is important when prices are rising, or if you're someone who recently auto-renewed without doing comparisons to see if you can cut costs. We've a full guide on cancelling your car insurance, but in short...

If you cancel a policy mid-year and you paid upfront, you'll usually get a pro-rata refund for the rest of the year, providing you haven't claimed. If you pay monthly, you'll just stop paying the old insurer and start paying the new one.


There will normally be a cancellation fee of about £50 (check what your insurer charges), so your savings from switching should outweigh this to make it worth it. The longer you've got to go on your policy, the more likely you'll be better off switching.


You won't earn the current year's no-claims bonus if you switch so you'll need to be making a substantial saving to make this work.

If it makes financial sense for you to switch mid-year, call the old insurer to tell it you're cancelling. Ask if it has a notice period, as this will dictate the date you want the new policy to start. Then buy the new policy. Make sure the dates align so that one ends on one day, and the other policy starts on the next day to ensure there's no time when you're uninsured.

Switching mid-year can save £100s, as it did for Andy and Miriam...

You gave us the confidence to challenge our car insurance mid-policy as we were paying £40 a month. Now we're paying £16. Andy

In November my insurance was £1,200. Now, with a little help from turning 25, I have done a mid-year price check and it's £230! Miriam
Get cheap car insurance quotes
So now you know the basics of car insurance, here are the steps you need to follow to ensure you find the cheapest price possible.
Warning! Changing details between quotes could invalidate your insurance: Small tweaks to your mileage or job title are likely to be okay, but no matter how tempted you are to say someone else is the main driver, or to pretend you have no points, or to underestimate your mileage deliberately to get a cheaper premium – don't. You must be completely honest or it could invalidate your insurance and even lead to prosecution.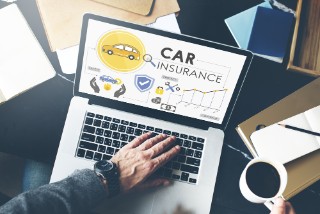 Comparison sites are technically insurance marketplaces, as they are allowed to negotiate their own prices with insurers (as long as they don't cost more than going direct).
Therefore it's not just that different insurers will appear on different comparison sites, it's also that different sites can have different prices for the same insurer. So it's best to use at least two, and more if you've time, to maximise your chance of getting the cheapest quote.
Below is our current order of which to try, though the difference in order is small, so if any of their perks really appeal (see below), as long as you're trying a couple, go for those you like most.
We analyse the prices of a large range of insurance quotes given by Compare The Market, MoneySupermarket and Confused.com. We then take the following steps:

We check how many times each comparison site returned the cheapest or within £5 of the cheapest quote.
The comparison site giving the greatest number of cheapest quotes, or within £5 of the cheapest, is ranked first.
We then analyse the comparison site ranked first with each of the two remaining comparison sites. The combination of the two that returns the greatest number of cheapest quotes will be ranked as first and second to try, to increase your chances of a cheap quote at speed.

Here are the latest scores

This month's results show that Compare The Market gives the cheapest quote 55% of the time – the most out of the three comparison sites. Get a quote from Compare The Market and MoneySupermarket and you'll increase your chances of getting a cheaper quote to 85%.

To boost your chances of getting a cheap quote even further, get a quote from Compare The Market, MoneySupermarket and Confused.com.

Follow this order if you're aged 25+, do not have more than three penalty points on your licence, are claim/accident-free, and it's not a company car (if you're under 25, see our Young drivers' insurance guide).
Site
Official perk info & MSE's analysis

Try as many as you can, in this order...


Compare The Market*

Official perk info: Meerkat Movies and Meals. A year's 2for1 on cinema tickets and meals on selected days of the week.

MSE perk analysis: For those who'd use it, and go to the flicks and restaurants, this perk can be worth £100s. However, instead you could grab other perks as you can use our trick to get Meerkat Movies and Meals for £1 for a year.

See our full Compare The Market perk analysis.





MoneySupermarket*

Official perk info: Price match + £20 Amazon, Sainsbury's, Just Eat or Argos gift card.

MSE perk analysis: If you buy a policy through MoneySupermarket and that same day you find a like-for-like policy with the same insurer cheaper elsewhere (either from the insurer or on another comparison site), MoneySupermarket will refund you the difference in cost, and will give you a £20 gift card on top.

See our full MoneySupermarket perk analysis.

Confused.com*
Official perk info: ONE out of a... £20 Halfords voucher | Hello Fresh recipe box | £20 Shell Go+ fuel credit | 12 IMO 'triple foam' car washes.

MSE perk analysis: The highest value is the car washes, if you'd use them all, as they can cost £5 each elsewhere so it's worth £60.

See our full Confused perk analysis.

Then, to boost chances of finding a cheap quote further, try...

Quotezone* – another comparison site, and you get access to Rewards+. It includes discounted tickets at selected Cineworld and Odeon Cinemas.
Gocompare – a big comparison site which currently gives £250 'free' excess cover with every purchase.
Direct Line* – an insurer, rather than a comparison, but you won't find its quotes on any comparisons, so it's worth trying in case it's cheaper for you.
Struggling to find (affordable) cover?
If you've had a string of claims or accidents, you have a medical condition that affects your driving, or you've four or more points on your licence, you may find it hard to get an affordable quote from a comparison site. Some may find it hard to get cover at all.
If no or few insurers are quoting on the sites above, or premiums are coming back too high, consider enlisting the help of a broker. Search the British Insurance Brokers' Association website to find someone who can help.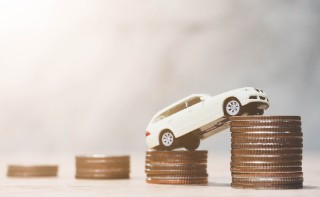 If you use cashback sites, you'll know that if you get your car insurance via them they will get a 'lead fee' for sending you on to the insurer. Once they're paid the fee by the insurer, the cashback will either be paid directly to you, though some are now starting to only pay the cashback to a charity.

It's also worth knowing buying this way can sometimes beat going to the comparison sites above, but do check your quote through a cashback site isn't more expensive – and it's best to think of the cashback as a bonus, rather than 100% guaranteed as sometimes the deal isn't tracked or the cash paid out.

There's a version of MoneySupermarket.com's comparison on cashback site Quidco* and a version of Confused.com's on Topcashback*. Here you'll get £45 with either if you buy a policy through them. (You don't get the standard MoneySupermarket or Confused perks too.)

Yet as we say above, do keep an eye on the quotes you get as you may not get exactly the same prices as you would from the price comparison website's own results.

The easiest way to do it is to look at the quotes you get, then take off £45 from Quidco's or Topcashback's cheapest, and see which works out cheapest for you.
Our Top cashback sites guide has full information on how these sites work.
The current record's 96p for a year's car insurance from someone who went through a cashback site. This is an extreme example, but let us know if it's worked for you or if you've beaten this record.
Step 3:

Once you've found the cheapest quote, try to haggle a bigger discount with your existing insurer

Haggling is not a must – especially if you want to try a new provider – but if you're looking to renew with your current insurer it's well worth contacting it to negotiate.

Once you've followed the steps above and got the overall cheapest price, give your insurer a call or use its online chat to see if will beat or match it. Usually it's as simple as asking, but if you're not getting any luck, see our Car and home insurance haggling guide for top tips.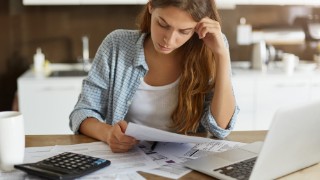 Once you've found the cheapest quotes, there are a few things to do...
Double-check the quotes. Click through to the insurance provider's own website to read the quote thoroughly, as some comparison sites make a few assumptions to speed up searches.

Check the insurance company is registered with the Financial Conduct Authority (FCA). The insurer will usually say it is but always check on the FCA register.
Check if the policy is suitable for your needs and whether you need any add-ons. There are always extras to choose from, so make sure that the policy you've picked only includes the ones you want.
| | |
| --- | --- |
| Courtesy car | If you couldn't survive without a car if it needed to be fixed, it's best to opt for a policy that has a courtesy car as standard or a cheap add on. Always check what sort of car you might get, how long you could have it for and if you'd get a courtesy car if your car's stolen or written off. |
| Breakdown policy | Many insurers include this as an incentive for you to buy, but check the cover carefully as it's likely to be a basic policy (in other words, it usually won't include home start, or onward travel to your destination). It's often possible to upgrade the cover but check if the upgrade price is cheaper than buying a separate standalone car breakdown policy. |
| Protected no-claims discount | This usually means you can make a claim and not lose your discount next time you renew (if you stay with your existing insurer). However, do note that protecting your no-claims discount does NOT guarantee your premium won't go up. |
| Legal costs cover | This helps recover costs or losses you incur as a result of a claim where you weren't at fault. For example, the excess you have to pay, potentially claiming for a loss of earnings or personal injury following an accident where the other driver's at fault. |
| Key cover | This does what it says on the tin – it covers the cost of new keys, for example, if yours have been lost or stolen. Before committing, check if your car breakdown policy already covers you for this. |
For all the latest deals, guides and loopholes simply sign up today – it's spam-free!
How to complain about your insurance provider
The insurance industry doesn't always have the best customer-service reputation, and while a provider may be good for some, it can be hell for others.
Common problems include claims either not being paid out on time or at all, unfair charges for changing address, drivers, car or exclusions being hidden in small print. It's always worth trying to call your provider first, but, if not, then try…
You can use free complaints tool Resolver. The tool helps you manage your complaint, and if the company doesn't play ball, it also helps you escalate your complaint to the free Financial Ombudsman Service.
Car insurance FAQs
We regularly put new offers in the free weekly MSE Money Tips email, so sign up now and join millions of others in saving money.
Have your say in our forum!