How to cancel your car insurance
You're not tied in to a contract with your car insurer until renewal, you can leave when you want. So if you don't need your insurance – or you've found a better deal – it's easy to cancel your policy. This guide explains how to cancel, whether you'll get any money back, and what to consider before cancelling.
Can I cancel my car insurance?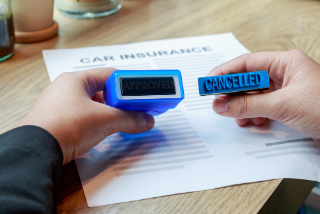 In short, yes, you can cancel a car insurance policy at any time, even if you've paid upfront for 12 months. However, deciding whether cancelling your car insurance is the right thing to do is a more complicated question.
If you'll no longer be driving the car because you've sold it, then cancelling your car insurance makes perfect sense.
But, if you're cancelling your policy because you've found a better deal elsewhere, then it's important to work out how much money you'll actually save before making the switch – you may not be refunded the full amount, and you'll have to factor in cancellation and admin fees too. We've more on how to make the decision below...
Warning: If you own a car, you MUST insure it, even if you don't intend on driving it. The only exception is if it's parked on private land (in which case you must make a Statutory Off Road Notification – SORN to declare it's not on public roads). Don't cancel your insurance without making arrangements for a new policy to start as soon as the old one ends.

While you won't need the insurance for driving, it might still be worthwhile having some insurance in place to protect your car against fire or theft.

Plus, keeping your policy until it comes up for renewal will mean you'll get that year's no-claims bonus.

If you're selling up and buying a new car, there's no need to cancel your existing insurance. You can simply transfer your current policy to the new car.


Of course, If you've found a better rate elsewhere (and you've calculated carefully that it'll be worth it despite the fees) then you can cancel and switch if you want.
For all the latest deals, guides and loopholes simply sign up today – it's spam-free!
Should I cancel my insurance for a cheaper policy?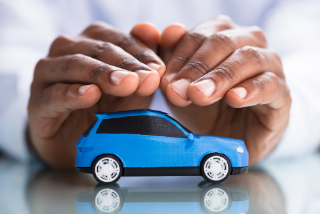 Many assume switching is only for those at renewal. It's not – you can actually switch at any time. This is important when prices are rising, or if you're someone who recently auto-renewed without doing comparisons to see if you can cut costs. Here's what you need to consider...
If you cancel a policy mid-year and you paid upfront, you'll usually get a pro-rata refund for the rest of the year, providing you haven't claimed. If you pay monthly, you'll just stop paying the old insurer and start paying the new one.


There will normally be a cancellation fee of about £50 (check what your insurer charges), so your savings from switching should outweigh this to make it worth it. The longer you've got to go on your policy, the more likely you'll be better off switching.


You won't earn the current year's no-claims bonus if you switch so you'll need to be making a substantial saving to make this work.
To find a deal worth switching for, try our Car Insurance Compare+ tool, which also provides tips on how best to answer the questions providers ask when formulating your costs.
Plus, for a more comprehensive breakdown of how to transfer your car insurance policy, see our Transferring car insurance guide.
Switching mid-year can save £100s, as it did for Andy and Miriam...

You gave us the confidence to challenge our car insurance mid-policy as we were paying £40 a month. Now we're paying £16. Andy
In November my insurance was £1,200. Now, with a little help from turning 25, I have done a mid-year price check and it's £230! Miriam
How do I cancel my car insurance?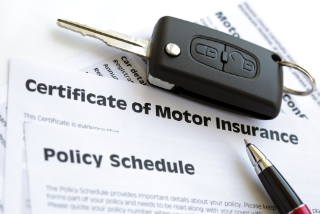 Each provider will have its own procedure for cancelling your policy outlined in your terms and conditions. However, many will allow you to do it over the phone. So, if you're unsure, giving your provider a call is probably a good place to start.
It's best to have your policy documents to hand before you start, and if you're on a shared policy, your provider will need to speak to the main policy holder.

The provider should then outline the fees that will be deducted from your refund, and if anything else needs to be done – for example, if you need to follow up in writing.
Cancelling if you pay monthly
If you pay monthly, it's the same process as above. If you don't notify your insurance provider and simply cancel your direct debit, you'll be in breach of your contact, and it'll appear on your credit report as a missed payment, which could have a negative impact on your credit score.
Again, it's likely there'll be a cancellation or admin fee.
If you are cancelling your old policy, make sure you have a new one that starts the day after your old policy ends. Never leave your car uninsured.

Will I receive a refund if I cancel my car insurance?
If you've not made a claim you're very likely to get at least a partial refund if you cancel your car insurance. How much you get back depends on when you decide to end your policy: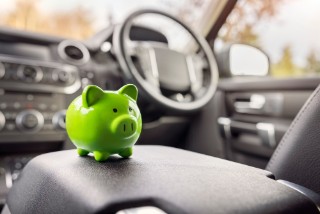 Cancelling during the 14 day cooling-off period
As a financial product, car insurance policies are legally required to come with a 'cooling-off period', which gives you the right to cancel no-questions-asked during the first 14 days. This begins when you receive your paperwork or when the cover starts (whichever is later).
If you cancel your insurance during this two-week period, you are legally entitled to a refund.
Important: The refund won't cover any days for which you were insured during the 14 day cooling-off period and you may still be charged admin fees, so check the terms and conditions.
Cancelling after the 14 day cooling-off period
If you're looking to cancel your car insurance policy after the 14 day cooling-off period has ended, how much you'll be refunded depends on:
How long you have left on your policy. Refunds are typically calculated pro-rata, which means the longer you have left on your policy, the more you're likely to get back.
Your provider's fees. Usually car insurance providers charge a fee for cancelling a policy early – often around the £50 mark.
If you took out your insurance policy via a broker: you'll likely end up paying them a fee too.
For example, if you cancel your policy after four months, you'll typically be refunded for the eight months you had left, minus any fees.
It's also worth noting that any add-ons – such as breakdown cover – are usually not refunded via your insurance provider, you'll need to contact the company who provides the add-ons directly.
I've made a claim on my car insurance, can I still cancel?
Yes, you can still cancel your car insurance if you've made a claim. However, you're unlikely to get a refund. If you pay monthly, you'll probably have to pay the outstanding amount, which can often be done as a lump sum.
For all the latest deals, guides and loopholes simply sign up today – it's spam-free!
Have your say in our forum!