If you click a link with an * to go through to a provider, we may get paid. This usually only happens if you get a product from it. This is what funds our team of journalists, and keeps us free to use. Yet there are two crucial things you need to know about this.
This never impacts our editorial recommendations – if it's in, it's in there because we independently rate it best.
You'll always get as good a deal (or better) than if you went direct.
For a more detailed explanation see How MSE is financed.
Temporary car insurance
Get short-term cover by the hour, week or month
If you're only after insurance for a less than a day, a week or few months, then a temporary car insurance policy is worth considering. Whether you want to borrow a friend or family member's car, or just need short-term cover for a car that you're buying or selling, this guide has full info and insurers to compare.
What is temporary car insurance?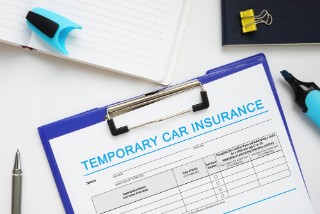 Temporary car insurance – also known as one-day or short-term car insurance – gives you cover by the hour, week or month.
The idea is this will work out cheaper than taking out an annual policy and cancelling it, where you'd usually pay admin fees.
Most give comprehensive cover as standard
When you take out a temporary car insurance policy, you'll usually get comprehensive cover as standard. Sometimes referred to as fully comp, this means you'd be able to claim if your car was stolen or if you caused an accident, with the policy covering damage to any third-party and the car you're driving.
Some providers will also offer some other cover types within their policies, such as third party and possibly third party, fire and theft. Though there are typically exclusions such as if your car gets stolen after you leave your keys in the ignition. See our full guide on
types of car insurance
for more information.
Can I drive someone else's car?
Yes, using temporary car insurance is often a good option to ensure you are covered while borrowing someone else's car. Obviously you must have their permission, but temporary car insurance means you don't need to go about changing the car owner's policy, and, if something were to happen, you wouldn't impact their no claims discount.

For all the latest deals, guides and loopholes simply sign up today – it's spam-free!
Should I get temporary car insurance?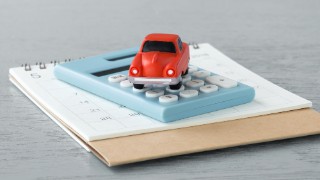 This pay-as-you-go system is best designed for situations where you know you'll only need to drive a certain vehicle for a limited amount of time. For example:
Borrowing someone else's car for a planned journey or while yours is being repaired
Sharing driving duties with the car's owner during a long journey
Driving someone's car while they're unable to, such as following an operation
Driving home a new car you've just bought
Temporary car insurance can therefore be an option worth considering for short-term or unexpected trips, ensuring you're covered every time you get behind the wheel.
However, it's always worth comparing to the other alternatives, to work out which is cheaper.
What are the alternatives to temporary car insurance?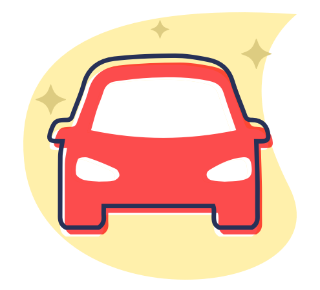 If you already drive your own car, and are the policyholder of your own comprehensive policy, you're often already covered to drive other people's cars – provided you have their permission.

However, this 'Driving Other Cars' (DOC) clause typically reduces the cover to just third-party only, so if you had a prang in a friend's car, your insurer wouldn't pay out to repair any damage to the car you're driving, just the third party.
There are often other restrictions too, such as needing be at least 25-years-old, so always check your policy before getting behind the wheel of another car – you may even need to inform some insurers before you're allowed to drive another car.
The other alternatives are open to anyone:
Take out an annual policy, and cancel if you no longer need it. Though temporary car insurance can flex and on off as and when you need it, if you know you'll be needing insurance frequently during the year on the same car, it could work out cheaper to hold an annual policy.

Equally, if you're looking for a policy for a block period (for example, two months), then you could take out an annual policy and ask to cancel it on a certain date. However, most insurers will add a £50ish cancellation charge, so you'd need to factor this in before signing up.


Become a named driver on an existing annual policy. If you'll be a casual driver on someone else's car (for example, your parent's car when you're back from university), then you can be added as a named driver on their policy.

This gives you the same cover as the policyholder (so if it's a third-party only policy, you'll have this cover too), but if you had an accident and had to claim, this would also impact the policyholder's claims record. So they could lose any no claims discount they'd built up.

It can however be a cheap way of having cover. In some cases adding a named driver can actually cut costs, so you could find the policyholder is due a refund. See what affects your quote for full information.



Warning.

Never add someone as a named driver if they're actually the main driver. This is called 'fronting' and is illegal. If you need to claim, this is often checked and your insurance will be invalid if you're caught. You could also face conviction. So don't do it.
Do I need temporary car insurance when hiring a car?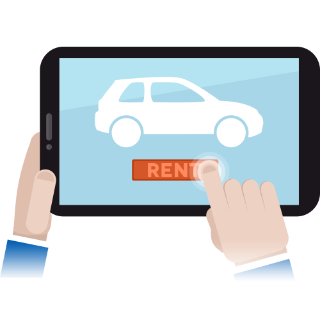 Hire cars typically come with insurance as standard for the person hiring the car (and other drivers if the hire company agrees, usually for a fee).

However, there's usually a very high excess if you did need to make a claim, often over £1,000. Car hire firms then try and sell 'excess insurance' when you collect the car which reduces this to zero, but it's often very expensive and sometimes more than the car hire itself.
To beat this, you can set up and compare your own hire car excess insurance, see our beat the excess insurance scare trick for full help and special deals.

I need temporary car insurance for work, will it cover me?
Most providers offer temporary car insurance for business purposes, such as driving from one office location to another, or include 'business use' as standard.
When getting insurance you need to be honest about how you will be using the car and specify if you are using it for work, even if it's just a one-off. If not then you could run into trouble if you end up having to claim. So always check your policy carefully before buying.
Can I get temporary car insurance as a learner driver?
Learner driver insurance covers you while you're practicing in a privately owned vehicle (you don't need it if you're just taking lessons with a professional).

Any learner driver policy will automatically end when you pass your test anyway, so any learner driver policy is essentially temporary, just without a set end date.
For full details about your options as a learner, see our Learner drivers' insurance guide.

How to find cheap temporary car insurance quotes
Warning: No matter how tempted you are to say someone else is the main driver, or to pretend you have no points, or to deliberately underestimate your mileage to get a cheaper premium – don't. You must be completely honest or it could invalidate your insurance and even lead to prosecution.
Temporary car insurance isn't typically ranked on the major comparison sites, so you'll need to go to a few insurers directly to gather quotes.
Prices vary and there's no single cheapest provider, so try to get as many quotes as you can. We've listed a few insurers to try below.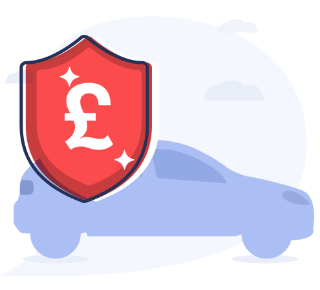 Once you've found your cheapest insurer, check if you can get any cashback on top by buying via Quidco* or Topcashback*.

Just make sure the price you're getting through this route is the same as the price you found going direct, as it can vary. If it's more expensive, see if the cashback offsets the rise. If not, go with the quotes you got above.

Our Top cashback sites guide has full information on how these sites work.
Compare your cheapest quote to the alternative options. So get a quote for being added as a named driver on an existing policy (or a new policy with you as a named driver) and quotes for an annual policy. You can then look up the cancellation policy of the cheapest insurers to calculate expected costs after any admin fees you'd need to pay to cancel.
See our full cost-cutting system for standard insurance.

There are often exceptions and exclusions to watch out for, such as what you're allowed to use the car for and whether you or your car is eligible for cover, so always read through your quote thoroughly.
Once you've found the cheapest quotes, there are a few things to do...
Double-check the quotes. Click through to the insurance provider's own website to read the quote thoroughly, as some comparison sites make a few assumptions to speed up searches.


Check the insurance company is registered with the Financial Conduct Authority (FCA). The insurer will usually say it is but always check on the FCA register.


For all the latest deals, guides and loopholes simply sign up today – it's spam-free!
How to complain about your insurance provider
The insurance industry doesn't have the best customer-service reputation and while a provider may be good for some, it can be hell for others. Common problems include claims either not being paid out on time or at all, unfair charges, or exclusions being hidden in small print.
It's always worth trying to call your insurer first to see if it can help, but if not, you can use free complaints tool Resolver. The tool helps you manage your complaint, and if the company doesn't play ball, it also helps you escalate your complaint to the free Financial Ombudsman Service.
Have your say in our forum!