If you click a link with an * to go through to a provider, we may get paid. This usually only happens if you get a product from it. This is what funds our team of journalists, and keeps us free to use. Yet there are two crucial things you need to know about this.
This never impacts our editorial recommendations – if it's in, it's in there because we independently rate it best.
You'll always get as good a deal (or better) than if you went direct.
For a more detailed explanation see How MSE is financed.
Learner Drivers' Insurance
Who needs it, and the cheapest ways to get it
Car insurance can be expensive, especially if you're new to driving. But unless you're learning with a driving school or a professional in their car, you'll need some sort of cover. This guide runs you through the different types of insurance for drivers with a provisional licence, and how to get the best deal.
What is learner driver insurance?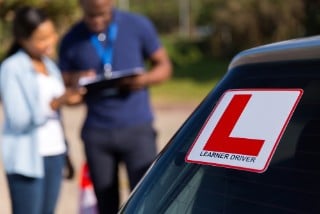 Every driver must have a valid insurance policy for the car they're driving, including those still learning. Learner driver insurance is therefore designed to provide cover until the day you pass your test, and your green provisional licence turns pink.
Like all car insurance, you'll have the choice of three main levels of cover (see more detail in types of car insurance explained):
Third party. This covers damage to someone else or their property.
Third party, fire and theft. As above, but cover if your car is stolen or catches fire.

Comprehensive or 'fully comp'. On top of third-party, fire and theft, you can also claim the costs of repairing or replacing your own car if you were at fault and caused the accident.
For all the latest deals, guides and loopholes simply sign up today – it's spam-free!
Do I need insurance when learning to drive?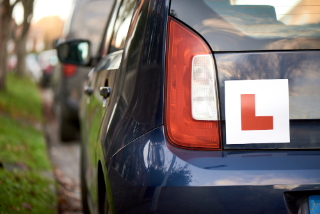 This depends on how you're learning. If you're only driving with a professional driving school in your instructor's car, you won't need your own policy as you'll be covered by their insurance.
However, If you're learning to drive or practicing in another car (for example, your own or a family member's), you'll need to arrange your own insurance. Here y ou've two options to consider:
Take out a policy in your own name. If you'll be driving the car the most (even if you don't drive very often), you'll be considered the main driver so will need to choose this option. If you'll be an occasional driver on someone else's car, you could also choose to...
Become a named driver on someone else's policy. If you won't be the main driver of the car you're learning in, then you can be added as an authorised driver.

You'll get the same cover as the main driver (who'll be the policyholder), but the policy won't be in your name. So note that if you needed to make a claim, the policyholder could lose any no claims discount they'd built up.

If the car is already insured, the policyholder can ask their insurer for a quote to add you on, though there may be admin fees to make changes. It's therefore always worth checking if a new policy with a different insurer would work out cheaper. See switch mid-term and named driver insurance for full help.

Warning. Never add someone as a named driver if they're actually the main driver. This is called 'fronting' and is illegal. If you need to claim, this is often checked and your insurance will be invalid if you're caught. You could also face conviction. So don't do it.
Learner drivers must be supervised at all times
To drive on the roads as a learner (and ensure you're covered by your policy), you'll need to be at least 17 years old and be supervised at all times by a qualified driver. The definition of who this can be varies per insurer, so always check, however as a general guide it's typically someone who:
Has held a full UK or EEA driving licence for at least three years.
Is over the age of 21.
Is qualified to drive the car you're learning in. For example, if you're driving a manual car, they need to have a manual licence.
If the qualified driver supervising you ever has the need to take over and drive, they'll either need to be the policyholder or named on your car insurance policy.
You'll need to arrange a new policy after you've passed your test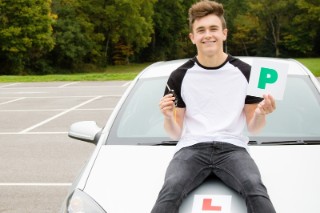 As you'll now have a full licence (congratulations!), you must inform your insurer before driving your car – any existing learner driver policy won't be valid anymore.
You'll have the same options as above, so your own standalone policy if you'll be the main driver, or being a named driver if you're a less frequent user.
However, as you'll no longer need to be supervised by a qualified driver at all times, sadly you're likely to find your policy jumps up in price. For more information, see our car insurance for new drivers guide.
What affects the cost of learner drivers' insurance?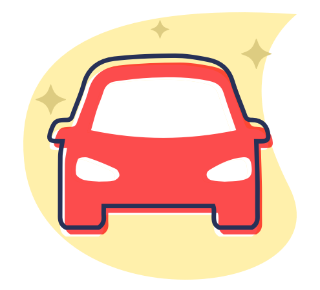 Like most insurance, the price you pay is calculated based on how much of a risk the insurer thinks you are – so how likely it reckons you'll be to make a claim (or cause someone else to claim off of your policy).
As you're brand new to the roads and won't have any track record of how safe a driver you are, insurers have to look at claims data. And sadly, those statistics show that young drivers are more likely to be involved in an accident than older drivers.
This is just one factor of how insurers price a policy though, here's a quick overview of other things that make a difference (see what affects your quote for detailed information).
The car you drive. A cheap, less powerful car will be cheaper to insure than a flashy one.


The type of policy you go for – comprehensive can be cheaper. You'd logically assume third-party insurance would be cheapest, as it offers less cover than comprehensive, but it can be viewed as insurers as a more risky option. So always compare prices for each type.


Other drivers on the policy – adding an experienced driver can cut costs. You're a high-risk driver as a learner, so adding someone who is a much lower risk as a second (and/or third) driver can bring down the average risk and you may get a cheaper policy.

Though this again comes down to trial and error. Adding your uncle might lower your quote with one provider but not another.
Should I get black box insurance as a learner driver?
The concept here is simple: the better you drive, the less you pay. However, not all policies offer them, so whether it's the right (or cheap) option for you will depend on your quotes.
A telematics device, typically referred to as a 'black box', is a device inside your car that monitors your driving. Insurers then monitor how you drive, looking at factors such as:
Time of day, as driving at night is often deemed more risky.
Speed, whether or not you're sticking to legal limits.
Braking, if you slow down hard or gentle.
Acceleration, how quickly you speed off.
If it picks up signs of irresponsible driving, your insurer will then usually charge you more. And given that you're learning how to drive well, this may not be the best option.
How to find cheap learner insurance
Whether you're looking for learner driver insurance or you've been driving for years, comparing quotes to find cheap car insurance is the same process. So get this right now and you'll know what you're doing to bag cheap insurance every year.

Combine comparison sites to compare learner driver insurance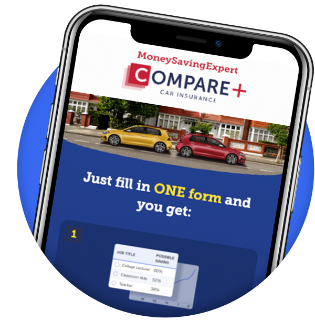 The first rule is to use more than one comparison site, so you can quickly and easily compare hundreds of insurers. The deals and prices can vary between the sites, so although they appear to all do the same job, the results you get can be different.
To help, our Car Insurance Compare+ tool is designed to give you top MoneySaving tips as you complete the form, and will then show you results from MoneySupermarket.com (as we're part of the same group).
It'll then suggest getting quotes from other comparison sites such as Compare The Market* and Confused.com*. You can boost this further by also trying Gocompare, Quotezone* and Direct Line*.
Check if you could save using a cashback site

Once you've found your cheapest quote, it's worth trying the comparisons attached to cashback sites. Topcashback* uses a rebranded version of Confused.com and Quidco* is powered by MoneySupermarket, but they'll typically pay you £35 to £40 cashback on top if you buy the policy through them.
However, keep an eye out, you may not get exactly the same prices as you would from going direct to the comparison sites. Plus, you won't be able to claim any perks or freebies advertised by Confused or MoneySupermarket, such as a voucher.
Always check your policy carefully before buying
Don't be blinded by a cheap price in isolation, always check that the policy is suitable for your needs. This can also include whether you need, or would make use of, any optional extras.
Comparison sites usually make assumptions to help speed up searches, so always study the quote carefully on the insurance provider's own website.
It's also worth checking that the insurance company is registered with the Financial Conduct Authority (FCA). The insurer will usually say if it is, but always check on the FCA register.
For all the latest deals, guides and loopholes simply sign up today – it's spam-free!