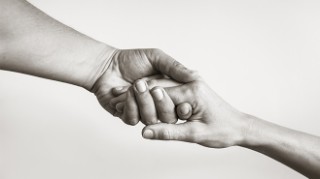 MoneySavingExpert charity fund
Grant-giving to grassroots groups
If you want to empower consumers, put money in their pocket. This site is dedicated to doing just that... but our charity fund does it even more directly. With over £2 million donated so far, it's MoneySavingExpert.com's way of giving back to users.
The money we raise currently goes to support the MSE Charity, which gives grants of up to £7,500 to groups that provide education, information and support to help people learn how to manage their money better.
But that's not all – in the past we've donated part of our fund to a range of charities nominated by you, MSE users, as well as making a series of one-off donations.
Update: The MSE Charity's grant advisory panel met at the start of November to discuss the applications made for grants in its September round of donations.
The charity's expecting to announce the winners of the grants at the end of this month.
To find out who won grants in the MSE Charity's last round of donations, February 2021, see previous grant winners below.
What is the MSE Charity?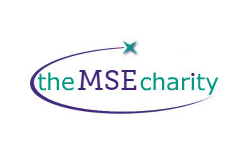 Launched in May 2008, the MSE Charity (registered charity number 1121320) is dedicated to helping people help themselves, by funding activities that make a lasting impact on how people think, behave, and manage their money.
Rather than engaging in any projects itself, the charity offers grants of up to £7,500 to support any non-profit organisation, such as a social enterprise or a registered charity, with specific money education projects. Help is given to a range of projects, from small grassroots groups to more mainstream charities, with the maximum annual income level for an organisation set at £500,000.
The MSE Charity has two themed grant-giving rounds a year and four themes that rotate through a two-year cycle. Its themes are building and developing resilience, life-changing transitions, living with long-term challenges, and raising the next generation.
MSE founder Martin Lewis on the MSE Charity's history...
The MSE Charity is now over 10 years old. It was my first foray into the third sector and I've learned much. The MSE Charity is still very much the site's baby, a passion play that allows us to help far more than those who just use the site. It enables us to put money into small projects that may otherwise get ignored, but can have a huge impact on people's lives. Its focus remains on educating people on how to deal with their money and to tackle financial illiteracy.
In the early days MSE and I were the same thing. Now the site has its own independent life, alongside me, which is why I'm delighted it continues to fund the MSE Charity. It was the MSE Charity that educated me into what a privilege having money and being able to put it where it is needed really is. Without it I'm not sure I'd have had the confidence to set up the Money and Mental Health Policy Institute and the other work I do. Thanks MSE Charity.
See more on Martin's personal charity fund work, including his own donations to the MSE Charity, which are separate from MSE's.
Where does the MSE Charity money come from?
The cash is generated from two sources:
An annual donation from this site. A donation of over £235,000 was made to launch the charity, and substantial donations have continued to be made each year. This includes all of Martin's proceeds from the Thrifty Ways and Three Lessons books.
All this cash – less some small administrative costs – goes directly to the grant fund. The cost of the day-to-day operation of the charity is met by a separate personal donation from Martin.
Martin also put money into the Martin Lewis Charitable Fund when MoneySavingExpert joined the MoneySupermarket Group – for more information on this, see Martin's blog.
Donations from well-wishers. Anyone who wants to support the charity is more than welcome; for the many who have said they'd like to donate to MoneySavingExpert as it's saved them money, please donate to the charity instead.
How can I make a donation to the MSE Charity?
You can donate online through our PayPal Giving Fund page or through our Bacs donation form. To donate by post, contact our treasurer Tony Tesciuba, at Tesciuba Ltd, 72 Cavendish Road, Salford, M7 4WA, and if your donation is eligible for Gift Aid, please complete our Gift Aid declaration form.
Who's the latest to benefit from MSE Charity grants?
Ten projects won grants in the MSE Charity's February 2021 round of funding – in which it donated a total of £55,000.
The round was themed on 'raising the next generation' and was aimed at helping to teach young people financial life skills to support them through today's difficult economic climate and beyond.
Here's a summary of the 10 projects, run by the following groups – for full info, see the MSE Charity website.

Active Youth Outreach Services is a community interest company which has worked within Worcestershire since 2015.

The grant will allow Active Youth Outreach Services to help over 800 young people in a post-lockdown environment to find work or education and get support with managing their money. It will partner with national financial education specialists the Money Charity and schools to deliver 28 half-day sessions in at least five schools and colleges in the Kidderminster area.


Act On It is based in East Sussex and specialises in using drama and creativity to support marginalised young people excluded from education. It works across the South East, training teachers to use a drama-based approach to support marginalised students in primary and secondary school settings.

The project we are funding will enable Act On It to deliver six online financial literacy workshops to 10 young people who are not in mainstream education. The young people will create and produce new money-based content for additional online resources for their peers, including comparing different bank accounts and how to access student finance.


Cribs is a registered charity based in Bexleyheath, Kent, which has been operating for over 27 years.

The project the MSE Charity is funding is to train three members of its schools' outreach team to deliver money courses for children and teenagers. Following the training, the team will deliver the courses across 16 primary schools and four secondary schools, with about 1,900 pupils benefitting.


The Family Trust is a registered Christian charity established in 1988. It provides services to primary schools in the Maidstone, Medway and Swale areas of Kent, delivering a diverse range of projects to over 170 schools, reaching over 45,000 children every year.

The project the grant is funding will deliver money courses to about 1,300 pupils in years five and six. The schoolkids will be taught about budgeting, pensions, taxes, salaries and interest.


Hull Kingston Rovers Community Trust is a registered charity established in 2007 by the rugby league club Hull Kingston Rovers. It's based in Marfleet, East Hull, which has exceptionally high levels of deprivation, with over 27% of residents receiving out-of-work benefits and one in three children living in poverty.

We are supporting a project that will provide financial awareness and one-to-one support to 75 young people aged 18-25.


Insight Society helps and supports people who are blind or severely visually impaired (BSVI) who live in Birmingham and the surrounding areas. Most service users are BSVI women from black and minority ethnic communities including a significant number who speak English as a second language.

The project the MSE Charity is funding will allow Insight Society to train 100 BSVI young people to plan their own personal finances and take full control of their bank and credit card accounts. Financial independence for young blind people has been challenging for many years – however, with new smartphone app technology, and voice-controlled software such as JAWS, this is now becoming an accessible reality.


Larne CAP Debt Centre works in partnership with Larne Baptist Church and Gardenmore Presbyterian Church in Northern Ireland. It's part of the wider Christians Against Poverty network of 296 debt centres based in churches across the UK, which support people to get free practical debt help and equip them with the tools and confidence to face any financial challenges in future.

Its project is to support the delivery of CAP money management courses to children and young people in the Larne area, in primary and secondary schools and to community groups. The CAP Money courses teach age-appropriate practical skills and money management techniques such as creating and sticking to a budget.


Leaders in Community is a youth-led registered charity from Tower Hamlets in London.

Its project is to enable 40 young people aged 16-18 to learn and improve their money management skills. Four cohorts of 10 young people will attend a series of five money management workshops, which will cover practical and relevant everyday financial issues such as budgeting, tax, and debt and savings.


The Money Charity aims to empower people across the UK to build their skills, knowledge, attitudes and behaviours to make the most of their money throughout their lives.

The grant will allow the Money Charity to deliver 18 'Covid Response Money Workshops' to about 180 vulnerable people aged 16-24. Participants will develop confidence, knowledge and skills around managing their money, and learn how to save, plan and budget, and how to access financial support services.


Transitions UK is a registered charity which supports disadvantaged young people with learning disabilities, care leavers, those at risk of criminal exploitation or offending and those with mental health and emotional needs. It works across Bedfordshire, Hertfordshire, Buckinghamshire, parts of north London and the West Midlands.

The MSE Charity's funding will help deliver financial skills workshops for 50 young people who are leaving care as part of Transitions UK's two-year Attain Project.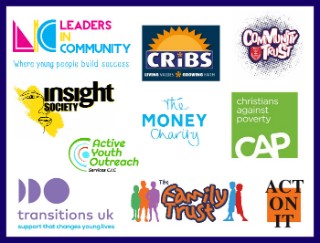 What other donations has MSE made?
Not only has MoneySavingExpert donated towards the MSE Charity's work, over the years we have also gifted cash to charities nominated by MSE users, and made a string of one-off donations, totalling more than £700,000.
The nominated charities include:
While many of MSE's donations have gone towards helping improve people's financial skills, we've also made a number of one-off donations to high-profile fundraising events and a range of charities large and small, including:
Children in Need

Comic Relief
Red Cross
Unicef
Various charities following natural disasters such as the Myanmar cyclone in 2008, the 2010 earthquake in Haiti and the Indian Ocean earthquake and tsunami in 2004
How much has MSE donated over the years?
Here's the MSE donation history since the site launched in February 2003.
This money comes directly from the site, and doesn't include any donations made by private individuals to the MSE Charity. If you're asking, "How does a free site with no ads make these donations?", read our How this site is financed guide.
Donations between 1 Sep 2019 and 30 Apr 2021

£153,333
to the MSE Charity

Plus one-off donations...

Tetanus vaccines to Unicef – Dec 2019

A donation of £1,800 was given to Unicef to provide tetanus vaccines for 18,000 children.

Tetanus vaccines to Unicef – Dec 2020
A donation of £2,000 was given to Unicef to provide tetanus vaccines for 20,000 children.

Donations between 22 Jul 2008 and 31 Aug 2019

Donations between 1 Sep 2006 and 21 Jul 2008

£254,016
to the MSE Charity

Main charities –

£111,918

to nominated charities

Usable Websites received 20% (£22,383)

Plus one-off donations...

Festive donation

£3,000 went to Children in Crisis as part of this site's Christmas festive donation.

Children in Need

In the run-up to Children in Need 2007, 50p was donated per new recipient of the weekly email for a specified period, meaning an overall donation of £8,200.

Comic Relief

To celebrate Comic Relief, 50p was donated per new recipient of the weekly email in the run-up, meaning a £7,700 donation.

Myanmar Cyclone Appeal

A total of £7,500 was donated as part of the '50p donation for every new recipient of the weekly email' appeal.

Charities Aid Foundation

£1,100 was given to this charity, which provides low-cost banking, financial and training services to other charities.

Govan Law Centre

Received two donations, £9,000 and £1,000, for providing legal support to the bank charges campaign.

National Eczema Society

Received a donation of £50.

JustGiving – cimaracing

Received a donation of £100.

Oxfam

Received a donation of £500.
Donations between 25 Jun 2005 and 31 Aug 2006

Main charities –

£78,248

to nominated charities

Plus one-off donations...

South-East Asian Earthquake Appeal – 19 Oct 2005


A total of £2,000 was donated as part of the '50p donation for every new recipient of the weekly email' drive.

World Vision – A MoneySavers' Well – 20 Dec 2005

£2,000 was donated via World Vision to build a well in a desolate part of Africa, providing clean water for 10 villages.

World Vision – Solar Panels for Senegal – 28 Feb 2006

A total of £5,000 was donated as part of the '50p donation for every new recipient of the weekly email' drive to fit solar panels for a health clinic in Senegal. So many people signed up that cash was spare to fund health centre equipment, sewing machines, school toys and classroom equipment.
Donations between 12 May 2004 and 24 Jun 2005

Main charities –

£29,000

to nominated charities