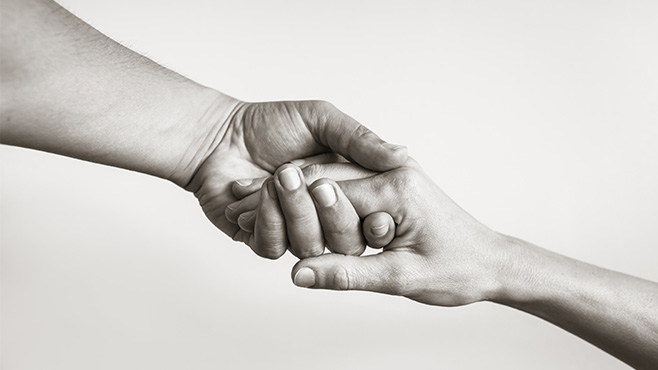 MoneySavingExpert Charity Fund
Grant-giving to grassroots groups
What is the MSE Charity?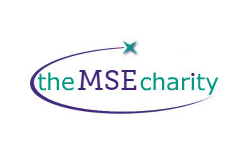 Launched in May 2008, the MSE Charity (registered charity number 1121320) is dedicated to helping people help themselves, by funding activities that make a lasting impact on how people think, behave and manage their money.
The charity is currently a grant-giving body, rather than engaging in any projects itself, though it's hoped in time this will change.
Grants are available of up to £7,500 to support any non-profit group, such as a social enterprise or a registered charity, with specific money projects. Help is given to a range of projects, from small grassroots groups to larger mainstream charities, with the maximum annual income level for a group set at £500,000.
The MSE Charity has two themed grant-giving rounds a year and four themes that rotate through a two-year cycle. Its themes are building and developing resilience, life-changing transitions, living with long-term challenges, and raising the next generation.
Update Fri 2 Oct: The MSE Charity's September grant-giving round is now closed, as it's received the maximum 40 applications.
The charity says that all applicants will be advised of the outcome by Tuesday 24 November. If you haven't heard anything by the end of this day, please email info@msecharity.com.
Its September round was themed on 'building and developing resilience' and was for projects that will support people recovering from the results of the coronavirus pandemic, and equip them to move forward.
The charity's next round – opening in February next year – will be 'raising the next generation', and this will only be open to those groups that support people aged under 25. The idea is to help them learn the financial skills that will allow them to thrive in difficult economic times.
To find out who benefited in September 2019's grant-giving round, see below.
Martin on the MSE Charity's history...
The MSE Charity is now over 10 years old. It was my first foray into the third sector and I've learnt much. The MSE Charity is still very much the site's baby, a passion play that allows us to help far more than those who just use the site. It enables us to put money into small projects that may otherwise get ignored, but can have a huge impact on people's lives. Its focus remains on educating people on how to deal with their money and to tackle financial illiteracy.
In the early days MSE and I were the same thing. Now the site has its own independent life, alongside me, which is why I'm delighted it continues to fund the MSE Charity. It was the MSE Charity that educated me into what a privilege having money and being able to put it where it is needed really is. Without it I'm not sure I'd have had the confidence to set up the Money and Mental Health Policy Institute and the other work I do. Thanks MSE Charity.
Where does the MSE Charity money come from?
The cash is generated from two sources:
An annual donation from this site. A donation of over £235,000 was made to launch the charity, and substantial donations have continued to be made each year. This includes all of Martin's proceeds from the Thrifty Ways and Three Lessons books.
All this cash – less some small administrative costs – goes directly to the grant fund. The cost of the day-to-day operation of the charity is met by a separate personal donation from Martin.
Martin also put money into the Martin Lewis Charitable Fund when MoneySavingExpert joined the MoneySupermarket Group – for more information on this, see Martin's blog.
Donations from well-wishers. Anyone who wants to support the charity is more than welcome; for the many who have said they'd like to donate to MoneySavingExpert as it's saved them money, please donate to the charity instead.
You can donate online through our PayPal Giving Fund page or through our Bacs donation form. To donate by post, contact our treasurer Tony Tesciuba, at Tesciuba Ltd, 72 Cavendish Road, Salford, M7 4WA, and if your donation is eligible for Gift Aid, please complete our Gift Aid declaration form.
Who's the latest to benefit from MSE Charity grants?
The beneficiaries of the September 2019 MSE Charity grant-giving round – themed on life-changing transitions – can be revealed below.
In this round the charity committed nearly £45,000 to seven projects, which will be run by the following groups...
Access2Advice. A community interest company, based in Derby, whose goal is to reduce re-offending. The aim of its project is to help ease the transition offenders face when integrating back into the community, by providing financial capability skills and support.


Bestwood Advice Centre. A small grassroots charity based in Nottingham, which will run a project called Life After Debt. Its grant will fund support to reduce the likelihood of people getting back into debt, giving help with budget planning, changing energy supplier and more.


Clean Slate Training & Employment CIC. This community interest company was set up in 2006 by a former managing director of the Big Issue. It will fund money skills training days to a minimum of 30 people at risk of homelessness in Gloucester. The course will partly involve participants editing content for Quids in! magazine and acting as an agony aunt (or uncle).


Middle Eastern Women and Society Organisation. A small registered charity based in Islington, London, it's been delivering services to migrant, refugee and asylum-seeking women and survivors of gender-based violence for more than eight years. Its project will improve the financial knowledge of 35 women and their dependants at a critical point of their lives, namely divorce or separation.


Musselburgh and District Citizens Advice has been helping people for more than 45 years in Midlothian, Scotland. It will offer one-to-one support to women who need help to budget and support to negotiate with creditors.


The Pandora Project. The main aim of this registered charity is supporting women affected by domestic abuse in rural West Norfolk. Its project will empower women to take control of their finances and feel comfortable and more confident managing their money.


The Zinthiya Ganeshpanchan Trust. This registered charity, established in Leicester in 2009, supports people to live without the fear of violence and abuse, helping with education, skills development and employment opportunities. Its project will support 78 people, who have become homeless as a result of a change/transition in their life, to maintain a new tenancy successfully.
What other donations has MSE made?
Not only has MoneySavingExpert donated towards the MSE Charity's work, over the years we have also gifted cash to charities nominated by MSE users, and made a string of one-off donations, totalling more than £700,000.
The nominated charities include:
While many of MSE's donations have gone towards helping improve people's financial skills, we've also made a number of one-off donations to high-profile fundraising events and a range of charities large and small, including:
Children in Need

Comic Relief
Red Cross
Unicef
Various charities following natural disasters such as the Burma cyclone in 2008, the 2010 earthquake in Haiti and the Indian Ocean earthquake and tsunami in 2004
How much has been donated over the years?
Here's the MSE donation history since the site launched in February 2003 up until September 2019.
This money comes directly from the site, and doesn't include any donations made by private individuals to the MSE Charity. If you're asking, "How does a free site with no ads make these donations?", read our How this site is financed guide.
Donations between 22 Jul 2008 and 1 Sep 2019

Donations between 1 Sep 2006 and 21 Jul 2008

£254,016
to the MSE Charity

Main charities –

£111,918

to nominated charities

Usable Websites received 20% (£22,383)

Plus one-off donations...

Festive donation

£3,000 went to Children in Crisis as part of this site's Christmas festive donation.

Children in Need

In the run-up to Children in Need 2007, 50p was donated per new recipient of the weekly email, meaning an overall donation of £8,200.

Comic Relief

To celebrate Comic Relief, 50p was donated per new recipient of the weekly email in the run-up, meaning a £7,700 donation.

Burma Cyclone Appeal

A total of £7,500 was donated as part of the '50p donation for every new recipient of the weekly email' appeal.

Charities Aid Foundation

£1,100 was given to this charity, which provides low-cost banking, financial and training services to other charities.

Govan Law Centre

Received two donations, £9,000 and £1,000, for providing legal support to the bank charges campaign.

National Eczema Society

Received a donation of £50.

JustGiving – cimaracing

Received a donation of £100.

Oxfam

Received a donation of £500.
Donations between 25 Jun 2005 and 31 Aug 2006

Main charities –

£78,248

to nominated charities

Plus one-off donations...

South-East Asian Earthquake Appeal – 19 Oct 2005


A total of £2,000 was donated as part of the '50p donation for every new recipient of the weekly email' drive.

World Vision – A MoneySavers' Well – 20 Dec 2005

£2,000 was donated via World Vision to build a well in a desolate part of Africa, providing clean water for 10 villages.

World Vision – Solar Panels for Senegal – 28 Feb 2006

A total of £5,000 was donated as part of the '50p donation for every new recipient of the weekly email' drive to fit solar panels for a health clinic in Senegal. So many people signed up that cash was spare to fund health centre equipment, sewing machines, school toys and classroom equipment.
Donations between 12 May 2004 and 24 Jun 2005

Main charities –

£29,000

to nominated charities