Cookies Policy
Why and where we use them
Get Our Free Money Tips Email!
For all the latest deals, guides and loopholes - join the 12m who get it. Don't miss out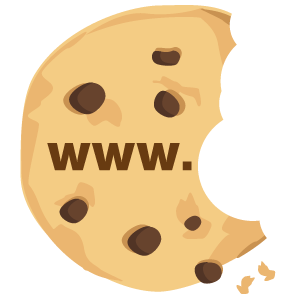 This is the Cookie Policy for MoneySavingExpert.com, our related mobile apps or other similar devices, our tools and the MSE Forum (the "Site").
Protecting your personal information is really important to us and falls squarely into our strategy of helping you, the consumer. We recommend you read our Privacy Policy which details how we collect, use and protect your personal information.
Cookie Policy Q&A
What is a cookie?

A cookie is a small computer file, which may be downloaded to your computer's hard drive when you visit a website. Cookies are harmless files which can help improve your experience of using a website if your browser's preferences allow it. The website can tailor its operations to your needs, likes and dislikes by gathering and remembering your online preferences.

Most cookies are deleted as soon as you close your browser – these are called session cookies. Others, known as persistent cookies, are stored on your computer until you delete them or they expire (see the 'How can I control or delete these cookies?' question below on how to delete cookies).

We use traffic log cookies to identify which pages are being used. This helps us analyse data about web page traffic and improve our Sites to tailor them to user needs. We only use this information for statistical analysis purposes and then the data is removed from the system.

We also work with third parties in providing you services through our Site and they may set a cookie on your computer as part of this arrangement.

How does MoneySavingExpert.com use cookies?

In general, the cookies used by MoneySavingExpert.com fall into four groups:

Critical: These cookies are necessary to enable you to use our Site. Without these cookies, our Site won't work properly and you may not be able to use our tools.
Functionality: These cookies allow us to remember the choices you make (such as your user name) and provide enhanced, more personal features. For example, the free tools we build often use a cookie to make them easier to use. The cookie may remember which questions you have answered in a quiz so that we can tell you your score.
User interactions and analytics: These help us see which articles, tools and deals are of most interest to you. Information is all collected anonymously – we don't know which people have done what.
Advertising or tracking: We don't allow advertising (for more on this, see How This Site Is Financed). But we do promote ourselves on third-party sites and use cookies to let you know about what we think you'll be interested in, based on your previous visits to our Site. The cookies help us understand how effectively we're doing this and limit the number of times you see our promotions. We also include links to social networks such as Facebook, and if you interact with this content, the social networks may use information about your interactions to target advertising to you on their websites.

Any cookies which are not used to make your experience of getting to and using the Site better only provide us with statistics about the way users in general navigate the Site. We do not use any information derived from cookies to identify any individual users.

We audit the types of cookies that are used on our Site, but it is possible that the services we use may make changes to their cookie names and purposes. Some services, particularly social networks such as Facebook and Twitter, change their cookies regularly. We always aim to show you up-to-date information, but may not be able to reflect these changes in our policy straightaway.

How can I control or delete these cookies?

The majority of web browsers automatically enable cookies as a default setting. To stop cookies being stored on your computer in future, you'll need to alter the settings of your internet browser. You can find instructions on how to do this by clicking 'Help' in the menu bar, or following these browser-by-browser instructions from AboutCookies.org.

For Google Analytics cookies you can also stop Google from collecting your information by downloading and installing the Google Analytics Opt-out Browser Add-on.

If you want to delete any cookies already on your computer, you'll need to locate the file or directory that your computer stores them in – this how to delete cookies information should help. Our cookies will have the file names yourname@forum.moneysavingexpert.txt or yourname@moneysavingexpert.txt.

Please note that by deleting our cookies or disabling future cookies you may not be able to post messages in our forums. Further information on deleting or controlling cookies is available at AboutCookies.org.
This section details the cookies we use.
We try to ensure this list is always up to date, but it is possible that the services we use may make changes to their cookie names and purposes and we may not be able to reflect these changes in this policy straightaway.
Site
Tip cookie

If you're new to the Site, you should have seen a pop-up inviting you to sign up for our free weekly email. This makes sure you only see it once if you're a regular visitor.

Cookies: tip

Cookie notifications

When you're new to the Site, you'll see a cookies message letting you know how and why we use cookies. We drop a cookie to make sure you only see this message once. We also drop a cookie to notify you if we're experiencing issues dropping cookies that may affect your experience.

Cookies: dropCookieTest, cookieNotification-test2

Analytics

These cookies help us understand and improve our users' experience of our Site.

Cookies: gaid, LandingPage, legacySource

userid

We use this unique ID to remember a user's interactions on our Site to help us make your browsing experience better.

source

We use this cookie to store where you have come from and to help deliver to you better and more relevant information about our Site that we think you'd be interested in.

web-session-id

This is a unique ID used to remember your interactions on our Site to help us make your Site experience better.

Swipe Hint Cookie

If you're new to the Site, and on a mobile device, we give you a hint to show you how to use our scrolling top menu. This cookie ensures we don't show you this hint again if you're a regular visitor.

Cookies: swipeHint
Tools and applications
Eligibility Tools

What does it do? A session cookie is stored in temporary memory and is not retained after the browser is closed. Session cookies do not collect information from your computer. They typically store information in the form of a session identification that does not identify you personally.

Necessary? Yes – you cannot complete a search without a session cookie as it allows the application to confirm who you are.

Cookies: cdeparture, carrival, cjourneytype, cflightsunder, cdeparturedate, creturndate, cexactdates, cflex, cdaysbetween, cnoofbags, ccardtype, cdatecheckbox

BudgetBrain

What does it do? This remembers what you've entered into the tool, so it can retrieve the information when you log in.

Necessary? You can't log in to the system without it, and various parts of the tool won't work.

Cookies: ci_session

Quizzes

What does it do? Each quiz uses two cookies. One to store the start and end time of the quiz. The second stores whether you have entered the quiz or not.

Necessary? Yes, you can't complete a quiz without these cookies.

Cookies: iq_quizdata, iq_quizcomplete, consumer-rights_quizdata, consumer-rights_quizcomplete, howtightareyou_quizdata, howtightareyou_quizcomplete, election_quizdata, election_quizcomplete, end-of-year-2010_quizdata, end-of-year-2010_quizcomplete, the-debt-test_quizdata, the-debt-test_quizcomplete, summer_quizdata, summer_quizcomplete, christmas_quizdata, christmas_quizcomplete

Forum WOW Feeder

What does it do? This makes sure the forum deals-feed warning message is only shown once. If accepted, this allows us to tell you that the forum content is user driven and not verified by us.

Necessary? Yes, it's required to allow you to continue to the deal.

Cookies: forum_jump_agree

eBay Local Deals Finder

What does it do? Sets a cookie to store your postcode.

Necessary? No. It's not essential for the tool to work, but it should make using it easier.

Cheap Energy Club

What does it do? Cheap Energy Club uses four cookies to improve user experience. The use of these cookies allows us to keep you logged in and to serve you more relevant content. It also makes it easier for our user support team to answer your questions.

Necessary? The sessionId cookie is necessary, as Cheap Energy Club will only work if it's enabled. The other three cookies are not necessary, but if disabled, Cheap Energy Club won't be as easy to use.

Four cookies: sessionId, source, visitorId, Collective-switch-tariff
Credit Club

What does it do? Credit Club uses four cookies. The use of three of these cookies allows us to authenticate you and protect your data by logging you out after inactivity. The fourth cookie is used to help us identify you through your journey and ensure we tie your user experience together.

Necessary? The JSESSIONID, ccSessionId and lastActivity cookies are necessary, as Credit Club will only work if they are enabled. The other cookie, visitorId, is not necessary, but if disabled, Credit Club won't be as easy to use.

Four cookies: jSessionID, ccSessionId, lastActivity, VisitorId
MSE Forum
No cookies are necessary, but all make the forums easier to use.
| | |
| --- | --- |
| bbboard_agreement | Used in the gambling forum plug-in. You must agree to the specific rules for that forum before you can post. |
| bbcoppaage | Used in the verification form feature on the registration process. |
| bblanguageid | Used for changing the language on forum accounts. |
| bblastactivity | Checks what you did when you last used the forum. A constantly updated cookie. |
| bblastvisit | Updates the last visit and last activity times for guests and registered users (differently). Last visit is set to the last activity time (before it's updated). Last activity is always set to the specified time. |
| bbpassword | Stores an encrypted version of your password, when you are logged in to the forum. It's checked every time the page loads. |
| bbpoll_voted | Checks to see if you have already voted in the poll that you are viewing. |
| bbsessionhash | This is needed for security. It's checked on every page-load. |
| bbspam_report | Used for updating thread-counts when a thread is removed. |
| bbstyleid | This remembers the forum style you have chosen. |
| bbthread_lastview | This is the ID of the last viewed thread. |
| bbthread_rate | This stores your thread rating. |
| bbuserid | This stores your user ID. We check it every time a page loads. |
| bdiscussion_marking | Used for checking the read time of a discussion. |
| forum_view | Used to change the view of the forum. |
| Forumpwd | If you enter a protected forum, this stores the password. |
| Referrerid | Used to store the ID of an account. |
| Threadedmode | Used if you would like to switch between 'linear', 'hybrid' and 'threaded' display modes. |
| vbulletin_collapse | Used to store a list of 'collapsable' boxes. |
| vbulletin_inlinepicture | Used if you want to remove an image. |
| vbulletin_inlinepm | Used for when you want to mass-manage private messages on private.php using the check boxes. |
| vbulletin_inlinepost | Used to store a list of post IDs for multiple purposes such as copypost, spampost, dodeletespam and forum_prune. |
| vbulletin_inlinethread | Used to store the thread or post ID when you edit the content inline. |
| vbulletin_inlinevmessage | Used to store visitor messages. |
| vbulletin_multiquote | Used to store the content of a post if you want to quote it in one of your own posts. |
Third parties
When you use our Site you may see cookies being delivered by third parties. The information below shows the main cookies that you may see and gives a brief explanation of what each cookie does.
| | |
| --- | --- |
| Google Analytics | We use this to understand how the Site is being used and accessed to improve the user experience – user data is all anonymous. Google stores the information collected by the cookies on servers in the United States. Google may also transfer this information to third parties where required to do so by law, or where such third parties process the information on Google's behalf. Any information generated by these cookies will be used in accordance with our Privacy Policy, this Cookie Policy and Google's privacy policy and cookie policy. |
| Google Adwords | We also use Google Analytics remarketing-features cookies to optimise Google search results based on users' previous visits to our Site. User data is all anonymous. Google stores the information collected by the cookies on servers in the United States. Google may also transfer this information to third parties where required to do so by law, or where such third parties process the information on Google's behalf. Any information generated by these cookies will be used in accordance with our Privacy Policy, this Cookie Policy and Google's privacy policy and cookie policy. |
| Bing UET tags | We use Bing Universal Event Tracking (UET) tags to understand how the Site is being used to improve the user experience and to show content to you on other Microsoft services such as Outlook, MSN and Bing that you use, based on your previous visits to the Site. User data is all anonymous. Bing UET tags are a service of Microsoft Corporation. Microsoft may transfer the information collected by the cookies to servers outside the EEA in countries that have the appropriate safeguards. Any information generated by these cookies will be used in accordance with our Privacy Policy, this Cookie Policy and Bing Ads' privacy policy. |
| Chartbeat | This helps us see where people are on our Site so we can tailor articles and user experience. User data is all anonymous. |
| Clicktale | We use this to understand how the Site is being used to improve the user experience. User data is all anonymous, and Clicktale keystroke data capture is completely disabled on our Site. |
| Zendesk | We use Zendesk to power some of our FAQ systems. These cookies assist with the functionality when navigating through our FAQs. User data is all anonymous and is retained only for the duration of your session. |
| Facebook | Facebook uses cookies when you share content from our Site on Facebook. We also use Facebook Analytics to understand how our Facebook page and Site are being used and to optimise Facebook user activities based on users interacting with our Facebook content. User data is all anonymous. Any information generated by these cookies will be used in accordance with our Privacy Policy, this Cookie Policy, and Facebook's privacy policy and cookie policy. |
| Twitter | Twitter uses cookies when you share content from our Site on Twitter. |
In addition, when you click some links to other websites from our Site, those websites may use cookies. If the link is starred (denoting it helps this Site) the cookie could be placed by the third party that provides that link. For more information, read How This Site Is Financed, our Privacy Policy and our Terms and Conditions.