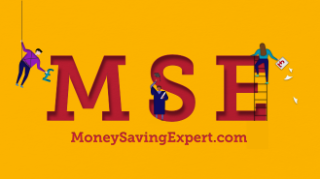 MoneySavingExpert.com Cookie Policy
Here's where you can find out why and where we use them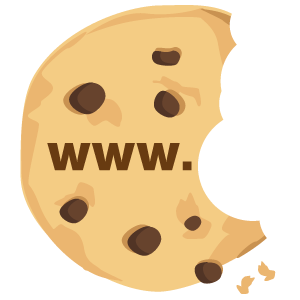 This is the Cookie Policy for MoneySavingExpert.com, our related mobile apps or other similar devices, our clubs and tools, and the MSE Forum (the "Site").
Protecting your personal information is really important to us and falls squarely into our strategy of helping you, the consumer. We recommend you read our Privacy Policy which details how we collect, use and protect your personal information.
Cookies we use
This section details where and why we use the cookies listed below.
We try to ensure this list is always up to date, but it is possible that the services we use may make changes to their cookie names and purposes and we may not be able to reflect these changes in this policy straightaway.
Section

Cookies

Description

How long do we keep it for?

Main Site

ckmse

We use this cookie to store your 'cookie consent' preferences.

90 days

cookieNotification-test2

dropCookieTest

We use these cookies when you're new to our Site. You'll see a message that lets you know how and why we use cookies. We drop a cookie to make sure you only see this message once. We also drop a cookie to notify you if we're experiencing issues dropping cookies that may affect your onsite experience.

1 year

1 day

source

We use this cookie to store where you've come from and to help deliver better and more relevant information to you about our Site that we think you'd be interested in.

Session

web-session-id

We use this cookie as a unique ID to remember your interactions on our Site. It helps us to make your onsite experience better.

Session

visitorId

We use this cookie as a unique ID to remember your interactions on our Site. It helps us to make your web browsing experience better.

Until 6 October 2037

swipeHint

We use this cookie if you're new to our Site, and on a mobile device. We give you a hint to show you how to use our scrolling top menu. This cookie ensures we don't show you this hint again if you're a regular visitor.

90 days

tip

We use this cookie if you're new to our Site. You should've seen a pop-up inviting you to sign up to our free weekly Money Tips email. This makes sure you only see it once if you're a regular visitor.

90 days

pod-browser-id

We use this cookie to test whether the browser supports cookies.

90 days

Clubs and Tools

Podium.MSE.SessionId

_hj*

Mortgages:

We use these cookies to manage the Mortgage Best Buys experience, keeping your data secure and your onsite experience consistent. It's necessary to run, as our Mortgage Best Buys tool will not function correctly without it.

Session

1 year

CC-TOKEN

ccSessionID

JSESSIONID

ccWW

Credit Club:

We use these cookies for functionality for our Credit Club. If these cookies are disabled, you'll have difficulty using Credit Club.

1 year

1 year

Session

Session

gaid

landingPage

CECsource

LegacySource

Cheap Energy Club:

We use these cookies for analytics and tracking for Cheap Energy Club. If these cookies are disabled, you'll have difficulty navigating our Cheap Energy Club.

Session

Session

1 year

1 year

sessionID

JSESSIONID

ECSession

isGuest

Cheap Energy Club:

We use these cookies to improve user experience on our Site and test the guest checkout functionality. It also allows us to keep you logged in and to serve you more relevant content. It makes it easier for our user support team to answer your questions too.

Session

Session

30 mins

Session

Collective-switch-tariff

isAuthenticated

Cheap Energy Club:

We use these cookies for storing your tariff choice and which tariff you're interested in. It will also quickly identify whether you are logged in to complete your tariff switch.

Session

1 year

cecOkOrBetterModalCookie

Cheap Energy Club:

We use this cookie to check whether you've already seen our message on the results page explaining that you can filter results by customer service rating.

Session

_dtl_ref1

_dtl_ref2

_dtl_ref3

_dtl_tsid

Broadband Unbundled deals:

We use these cookies to see how you found us and which website you came from, or something else about your journey to our Site. This helps us to understand which of our online marketing channels is most effective and allows us to reward some external websites for directing you to us.

1 day

1 day

1 day

Session

_dtl_uid

algoStoreSessionId

usercontext

Broadband Unbundled deals:

We use these cookies to see if you've made separate visits to our Site at different times. This allows us to offer you a more customised experience by remembering your previous preferences.

2 years

Session

Session

localPostCode_mse

eBay Local Deals Finder:
We use this cookie to store your postcode. It's not essential for the tool to work, but it makes your experience easier when running this tool.

Session

Forum

forum_jump_agree

We use this cookie to make sure our Forum deals-feed warning message is only shown to you once. If accepted, this allows us to tell you that the Forum content is user driven and not verified by us. It's necessary and required to allow you to continue to the deal.

1 year

forum_view

We use this cookie for our Forum functionality. It's used to change the view of the Forum.

1 year

bbboard_agreement

We use this cookie in the gambling Forum plug-in. You must agree to the specific rules for that Forum before you can post.

1 year

bbcoppaage

We use this cookie in the verification form feature in the registration process.

1 year

bblanguageid

We use this cookie for changing the language on Forum accounts.

1 year

bblastactivity

We use this cookie to record what you did when you last used the Forum, so this cookie is updated constantly.

1 year

bblastvisit

We use this cookie to update the last visit and last activity times for guests and registered users (differently). Last visit is set to the last activity time (before it's updated). Last activity is always set to the specified time.

1 year

bbpassword

We use this cookie to store an encrypted version of your password when you're logged in to our Forum. It's checked every time the page loads.

1 year

bbpoll_voted

We use this cookie to check if you've already voted in the poll that you're viewing.

1 year

bbsessionhash

We use this cookie for security purposes. It's checked on every page-load.

1 year

bbspam_report

We use this cookie for updating thread-counts when a thread is removed.

1 year

bbstyleid

We use this cookie to record the Forum style you've chosen.

1 year

bbthread_lastview

We use this cookie as an ID of the last viewed thread.

1 year

bbthread_rate

We use this cookie to store your thread rating.

1 year

bbuserid

We use this cookie to store your user ID. We check this every time a page loads.

1 year

bdiscussion_marking

We use this cookie to check the read-time of a discussion.

1 year

Forumpwd

We use this cookie if you've entered a protected Forum. It stores the password.

1 year

Referrerid

We use this cookie to store the ID of an account.

1 year

Threadedmode

We use this cookie if you'd like to switch between 'linear', 'hybrid' and 'threaded' display modes.

1 year

%-tk e.g vf_mse_XKPXI-tk

%-Vv e.g. vf_mse_XKPXI-Vv

%-vA e.g. vf_mse_XKPXI-vA

__vnf

vf-%-sid e.g. vf_mse_XKPXI-sid

We use these cookies to operate our Forum.

Session


20 minutes


2 years


256 days


10 minutes


vbulletin_collapse

We use this cookie to store a list of 'collapsible' boxes.

1 year

vbulletin_inlinepicture

We use this cookie if you want to remove an image.

1 year

vbulletin_inlinepm

We use this cookie for when you want to mass-manage private messages on private.php using the check boxes.

1 year

vbulletin_inlinepost

We use this cookie to store a list of post IDs for multiple purposes such as copypost, spampost, dodeletespam and forum_prune.

1 year

vbulletin_inlinethread

We use this cookie to store the thread or post ID when you edit the content inline.

1 year

vbulletin_inlinevmessage

We use this cookie to store visitor messages.

1 year

vbulletin_multiquote

We use this cookie to store the content of a post if you want to quote it in one of your own posts.

1 year
Cookies

Description

How long do we keep it for?

Privacy policy

UserZoom

Uzchkcookie
_mkto_trk
UZ_TI_*

We use these cookies to understand how our Site is being used, to improve your experience.

Session

1 day

2 years

Chartbeat

_cb_ls
_chartbeat2
_chartbeat4
_cb
_cb_ls
_chartbeat2
_chartbeat4
_cb_svref

We use these cookies to help us see where you are on our Site so we can tailor articles and your onsite experience. User data is kept anonymous throughout.

395 days
395 days
Session
395 days
395 days
395 days
Session
Session

Cloudflare

Cfduid
__cfruid

We use these cookies to maintain Site stability and functionality.

1 year

1 year

Optimizely

optimizelyBuckets
optimizelyDomainTestCookie
optimizelyEndUserId
optimizelyPendingLogEvent
optimizelyRedirect
optimizelyReferrer
optimizelySegment
AWSELB
optimizelyRumELb

We use these cookies to help us maintain the performance of our Site and for A/B testing – a method of comparing two versions of a webpage against each other to determine which one performs better.

6 months
6 months


6 months


15 seconds


15 seconds

15 seconds
6 months

Session

Session

Contentsquare

_cs_same_site
_cs_c
_cs_root-domain
_cs_ex

We use these cookies to help us understand how our Site is being used to improve your experience.

Session
395 days
Session
30 days

Embedly

em_cdn_uid
em_p_uid
__cfduid

We use these cookies to deliver content tailored to your interests and save your cookie preferences for you.

1 year
1 year
30 days

Alchemer

PHPSESSID
appsact

We use these cookies to identify whether you are logged in, for security purposes, and to allow the use of software features. This allows us to see how visitors use our Site and to identify a unique survey response for users taking part in surveys on our Site.

Session
2 hours

Zendesk

_help_center_session

We use these cookies to help us power our FAQ systems.

Session

Swiftype

__st_user_uuid

We use these cookies to help measure user interaction on our Site, which in turn helps us to improve the quality and reliability of our Site.

10 years

YouTube

GPS
YSC
VISITOR_INFO1_LIVE

We use these cookies to:

GPS – register a unique ID on mobile devices to enable tracking based on geographical GPS location.
YSC – register a unique ID to keep statistics of what videos from YouTube the user has seen.
VISITOR_INFO1_LIVE – to estimate users' bandwidth on pages with integrated YouTube videos.

Session
Session
180 days

Google Forms

S

We use these cookies to understand how the Site is being used and accessed to improve your experience.

Please be aware that Google stores the information collected by the cookies on servers in the United States. Google may also transfer this information to third parties where required to do so by law, or where such third parties process the information on Google's behalf. Any information generated by these cookies will be used in accordance with our Privacy Policy, this Cookie Policy and Google's privacy policy and cookie policy.

Session

Google Analytics

_ga,
_gat,
_gat_UA-799210-24,
_gat_UA-799210-20
_gali
_gid

Session


Session

30 seconds

1 day

Google Ads

_gclxxxx
_gcl_au
IDE

90 days
90 days
13 months

Google Optimize

_gaexp
_gaexp_rc

90 days
Session

Dynatrace

dtCookie

dtLatC

dtPC

dtSa

rxVisitor

rxvt

We use these cookies to:

dtCookie – track our Site users across multiple visits. It also measures the amount of time it takes for the host server to receive and process a request for an object on a page.

dtLatC – track user behaviour, but this doesn't collect information that identifies you. All information in this cookie is aggregated and therefore anonymous. It's only used to improve how our Site works.

dtPC – store information about Site interaction.

dtSa – improve how our Site works.

rxVisitor and rxvt – store an anonymous ID to associate our Site sessions from returning users and to remember choices you've made. This allows us to provide personal features to you on our Site.

Session

Session

Session

Session

Session

Session

Zendesk Chat

__zlcmid

We use this cookie to store the Zendesk Chat ID used to identify a device across visits.

1 year

Twitter

lang

We use this cookie as part of Twitter's embedded services on our website, for example, sharing articles/posts from our Site.

Session

Bing

MUID
_uetvid
_uetsid

We use these cookies to understand how our Site is being used, to improve user experience and to show and share content on other Microsoft services, such as Outlook, based on users' previous visits to our Site.

Please be aware that Bing is a service of the Microsoft Corporation. Microsoft may transfer the information collected by the cookies to servers outside the European Economic Area in countries that have the appropriate safeguards. Any information generated by these cookies will be used in accordance with our Privacy Policy, this Cookie Policy and Bing Ads' privacy policy.

1 year
14 days
1 day

Bing privacy policy

Facebook

Facebook

We use this cookie when you share content from our Site on Facebook. We also use Facebook Analytics to understand how our Facebook page and Site are being used and to optimise Facebook user activities based on users interacting with our Facebook content. User data is all anonymous. Any information generated by these cookies will be used in accordance with our Privacy Policy, this Cookie Policy, and Facebook's privacy policy and cookie policy.

3 Months
Similar technologies to cookies
We use 'LocalStorage' which behaves more like persistent cookies. Data is not automatically destroyed unless it is cleared through JavaScript code.

We use 'web beacons' which are clear picture files used to keep track of your navigation through a website or websites. Web beacons can also be referred to as web bugs, page bugs, clear GIFs or tracking pixels. We use the following web beacons:
Google Analytics – used to help improve the functionality and performance of our Site. Data that is collected is always aggregated to provide statistical information about site usage, ie, reporting visitors/clicks by day/source/device/channel (page).


Visitor pixels – this enables us to record page impressions for each user session and across different sessions (ie, visits) to our Site. We also use it for analytics to capture where traffic has come from to reach our Site (eg, Google, our Money Tips email, social media etc).
We also use 'tracking pixels' in our weekly Money Tips email from our email delivery service provider. This helps us to ensure that it reaches your inbox safely and tells us whether you opened it and how you engaged with it. For example, it will tell us the device type the email was opened on and how long it was opened for. We only use this information to help us improve our Money Tips email.
Other information
We aim to keep the cookies information provided to you as accurate as possible and use all reasonable efforts to review and update the details. It's possible that the services we use may make changes to their cookie names and purposes. This won't be reflected in our Cookie Policy straightaway.

If you want any further information on cookies, including how to see what cookies have been set and how to manage, delete and turn them off, please visit AboutCookies.org or AllAboutCookies.org. Please note these are external websites and we're not responsible for the accuracy of the information provided to you on these sites.