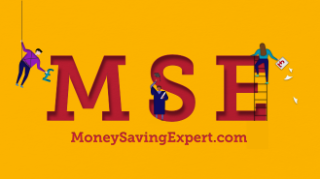 The MSE Forum Guide
Frequently asked questions & rules
We hope the open and free MSE Forum is a great MoneySaving community for people to chat and discuss consumer issues, in a supportive safe space, free from nasty comments, abuse, bullying and/or people trying to sell.
In our stance of putting the consumer first, we try to retain all useful MoneySaving content where we can. We don't pre-moderate the forum, so we do need some rules. Here are the rules you agree to comply with when using the forum, plus FAQs relating to them.
Forum rules
Be friendly to other MoneySavers, board guides and the forum team. The forum community is intended to be a safe place that supports mental wellbeing.


Do not post or request personal details.


Do not troll – deliberately cause upset or provoke disputes for your own amusement – or use alter egos to register multiple accounts, or re-register when you've been banned.


Do not engage in malicious reporting or malicious use of the spam button. Using the spam button or report button repeatedly to add spam markers or report posts that don't break any forum rules may result in a loss of posting privileges and you'll need to demonstrate that these functions were used properly to reverse this.


A good rule of thumb when posting content on the forum is to consider if you would say the same thing to someone face to face. If the answer is "no", your post is unlikely to be appropriate for the forum.

Do not post any content that infringes intellectual property rights, promotes terror, or that is obscene, libellous, violent, threatening, harassing, abusive, hateful, or otherwise illegal or unlawful.


We have a 'profanity filter' on the site, which will hide from public view and replace with '!!!!!' any words, including swear words, which we consider inappropriate. Please don't try to get around this filter, or post or link to content that contains profanities.


If you're not sure if what you're posting may fall foul of the law (eg, where a MoneySaving tip takes advantage of 'grey areas' in the law), please err on the side of caution and don't post it.

MoneySavingExpert.com is a free site – we don't allow people to buy advertising space on the site or on our forum (one of the reasons so many people use it!). Posts or requests from journalists, TV companies or researchers without prior permission (see how to contact us) or links to sponsored events – with the exception of the Charities Board – are not allowed.


Do not advertise anything via the forum, including through your username, signature or any links or posts.


Do not post on the forum on behalf of a business unless you are a verified account user.

See our FAQ if you want to respond to what's written about your business but don't have a verified account. Posting as a business without permission from the forum team will result in loss of posting privileges and removal of content without warning.


You are only allowed to post discount codes and vouchers on Discount Codes 'n' Vouchers. Do not post discount codes and vouchers anywhere else on the forum.


Do not post to the forum details of pyramid, lottery-based pyramid or iPod/iPhone (or similar) bidding schemes, chain letters or anything similar.


Do not provide any medical advice on the forum.


Referrals, referral codes, links or similar are not permitted except on the Referrers' Board.


Do not sell, trade, exchange, swap or give gifts on the forum.


Do not link to your eBay auctions or other forms of advertising or selling posts.

You should not post 'professional advice'. Please think carefully about information or suggestions you give to other users. See our FAQ "I want to give professional advice, why can't I?" for further detail.


Mortgage advisers and travel agents are permitted to post information and suggestions to help MoneySavers provided they comply with the board rules specific to them.


Do not rely on any information given on the forum without checking it yourself first. If you do, you do so at your own risk. This is especially true with investments, where for any one product, there can be 100 different opinions. So please take care to check everything out yourself, and be careful. We would hate to think people were losing money because of this forum.

Users are not permitted to post any content containing viruses or other harmful computer code, or use URL shorteners such as Bitly, SnipURL and TinyURL.


Do not use your real name as your username – doing so creates unnecessary privacy issues.

The purpose of this site is to help people save money, so please keep MoneySaving discussions on topic. Non-MoneySaving threads and posts will be deleted without warning.


Do not ask or plea for money on the forum.


Do not 'bump' threads as it annoys others. Questions are sometimes not answered because the information is easily found elsewhere on the site and forum. If your question has not been answered, try searching the MoneySavingExpert main site, then the forum.


Do not post the same content several times or on several threads.


Do not copy long text from other publications/websites – we want to keep content relevant and on topic and doing this may breach copyright.
Some of our boards have guidelines and rules that apply only to that board. These are clearly marked at the top of each board and will explain the housekeeping and rules relating to that topic or area. Please follow the board-specific rules like you would these rules.

We hold limited information about users who register on the forum. If you'd like to make a data request, please see our Privacy Policy for how to do this.

We don't pre-moderate the forum. This means we don't actively review posts before they're published on the forum.

Instead, we rely on reports of posts, mainly under the 'report a post' system. If posts aren't reported to us, we remain unaware.

You can report any post or private message (PM) which you feel is inappropriate, offensive, unlawful or otherwise in breach of these rules by:

If you email us, you will need to specify which post you are reporting by including a link to the post in your report.

See below for the information to include in a defamation report.

If you report a post to us and we conclude that the post breaks these rules, we will take appropriate action. We may also ask you to provide further information in connection with your report.

Once you've reported an issue, we ask that you let us deal with it and don't comment or respond on the forum.

Our core office hours are between 9am and 5pm, Monday to Friday, excluding UK national holidays. We aim to investigate all reports as quickly as possible, but please note that some issues need to be discussed with forum team members. This can take several days in some cases, so repeatedly emailing and asking what's being done causes additional work and delays the process.

Please remember that using the forum is a privilege, not a right. We will acknowledge posts reported to us and let the reporter know we've received it within 24 hours. However, we will not normally enter into any further correspondence with you regarding the outcome of your reports.

If a post you've written is reported to us and removed, we'll do our best to let you know and give you an indication of which rule you have broken. We may not always be able to do this if your post is part of a thread that has been reported and deleted in its entirety.

We will look at reports against all of these rules and not only what was reported to us. Consequences for breaking these rules could range from a warning to a temporary ban, to permanently removing your posting privileges – what we call being 'PPR'd'.

If you disagree with our decision you can ask us to review it, if you think there is relevant information that we have not considered in making our decision. If we decide to, we will confirm if the additional information you give us causes us to review our original decision. You can typically expect to receive a response from us within five working days.

If PPR'd users re-register or otherwise disrupt the forum, we may take further action.

This may include:

Reporting offenders to their internet service provider, which would have the power to block the user's IP address
Charging offenders for the administrative costs of identifying and removing their posts at the rate of £40 an hour, plus any external costs that we incur
Taking legal action to recover these costs, and/or
Reporting offenders to the police or other relevant authorities if their actions appear to amount to a breach of the Computer Misuse Act 1990, any other relevant criminal legislation or code of practice
Forum rules FAQs

The board guides are volunteers who help keep the forum running smoothly. They don't deal with reports made – and are totally separate from the MSE Forum team. They:

Focus on a few boards – not the whole forum
Keep threads on topic and boards running smoothly
Report spam and posters to the forum team
Point site users to relevant main site guides, news stories and blogs
Merge or link duplicate threads
'Sticky' the best threads to the top of the board
Lock contentious threads and report them to the forum team

If you think a thread should be removed, would get a better response on a different board, or should be merged because it's been duplicated, send a PM to the relevant board guide.

If you've a question about a board guide's choices, first read the site's Terms and Conditions, forum rules and these FAQs. If you're still unsure why they did something or you feel the forum team should be aware, please report it to forumteam@moneysavingexpert.com. Don't question a board guide on the forum, or it will be removed and you may be infracted (see below).
To keep the forum running smoothly and within the forum rules, we operate a card system to manage any unacceptable and/or poor behaviour.

In the first instance, if the forum team decides a user's behaviour is in breach of the forum rules, they may receive an initial warning via a 'quiet word'. However, should a user continue to break the rules, the card system will be initiated.

The yellow/red card should always indicate what it was received for, with a quote, or a link to the post/thread in question if it hasn't already been removed.

Please be aware, if a user posts something seriously inappropriate, they may receive a yellow card without any warning.

PPR (posting privileges removed) is the term we use when we stop someone posting on the forum. This can be temporary or permanent. We don't remove people's posting privileges lightly. We can refuse permission to post without giving a reason and the ban applies to any/all user accounts used by or in the name of that person.

If you disagree with a forum team decision, please email your appeal to forumteam@moneysavingexpert.com. Please don't question or criticise forum team decisions on the public forum. Any such posts shall be removed, and appropriate action taken.
We are here as a consumer site and we will endeavour to protect fair and honest comment about companies – if it's in the consumer's interest.

However, we will delete posts or threads that are unlawful, in breach of our forum rules and/or obscene, discriminatory, abusive, hateful, embarrassing, bullying or otherwise harmful to any other person, once they are reported to us.

If a user spots a post they believe to be in breach of the forum rules, we ask that they report the post by clicking the report button on the post or by emailing the forum team at forumteam@moneysavingexpert.com.

What information should I include in my report?

Please always include the following when reporting a post:


A link to each individual post you think the forum team should be made aware of.

Please also double-check the link before you click 'send', as the forum team often receives reports where the link doesn't work.


A sufficiently detailed explanation telling the forum team why you're reporting the post.

Is it inappropriate, offensive or unlawful? If you say it's unlawful because it's libellous, please provide:



Your name and email address
Where on our site the statement was posted (please include a link)
What the statement says and why you think it's defamatory
What aspects of the statement are factually inaccurate
What meaning you give to the statement
Confirmation that you don't have enough information about the user who wrote the post to pursue them directly
Whether we can provide your name and email address to the user who wrote the post

Username of the person you're reporting and your username if relevant.

If you want to report a username, rather than specific posts, please include a link to their profile page in your email's subject line.

You should receive an automated reply confirming your report's been received. If you haven't, please resend it.


The ignore facility is a useful tool that means if you don't like the way someone posts, you can opt not to read what they write. To add someone to your ignore list, click on their username then view their profile. You'll see they've posted but won't be able to view the content unless you choose to.

If you feel their posts are disrupting the forum, report them to the forum team – do not attempt to engage with the user on the forum publicly or via private messaging. Doing so could lead to you being infracted by the forum team.
For years, the UK has been plagued by online scam adverts, which often use false stories or doctored images of celebrities – such as MSE founder Martin Lewis – and wrongly suggest or claim that those celebrities have endorsed the service.

Often Bitcoin or cryptocurrency scams, the fake ads can appear on Facebook, Google Ads, MSN News, Yahoo and many others. But don't be fooled! Martin never endorses products – and nor does MSE. It's so important for us to try to ensure that people don't fall victim to this, that Martin took on Facebook and we've written a whole guide on it.

Please report it. Please don't post the advert on the forum as you're only feeding the scammers that are benefiting from misusing our names.
The purpose of this site is to help people save money and so MoneySaving discussions need to stay on topic. If you want to post outside of this topic there are lots of other free open forums you can use to do this.

If you're discussing a topic you have professional knowledge of, you can make that clear, but please don't give 'professional advice' on the forum. We don't have the resources to check what you say is correct and would hate to hear something had happened to someone reading it.

Bear in mind that anyone can say anything on the forum. Just because someone says they're an independent financial adviser, broker, electrician etc, doesn't mean they ARE one.

In addition, if you have limited or zero knowledge of a topic, please avoid directing users to Google or offering 'advice' which may be well intentioned but could derail a discussion and frustrate users who can contribute in a meaningful and useful way.

Private messages are private for a reason. Please don't copy them on to the forum.

If you've written a post and it hasn't appeared on the forum, it's possibly been captured by our spam filter. If you believe this to be the case, please email forumteam@moneysavingexpert.com.

The software our forum uses doesn't allow a post to be removed if it's the first in a thread as that would remove the entire thread.

The MoneySavers' Arms was an area in our forum which we used to allow for discussions on subjects that didn't involve MoneySaving. To allow us to focus our resources on MoneySaving during the coronavirus pandemic, we've made this area of the forum 'read-only' for now. For more information see the MoneySavers' Arms.

If you want to let users know about something you saw or read elsewhere, please use short quotes and state where you got them from, preferably by giving a link to the article.

In terms of our copyright, you can post things you've posted here on other sites, but not posts by other forum users.
Companies posting on the forum
People use this board to get referrals. We have no problem with that, providing these are the best deals. While the posters on this board may be genuine, please be aware that we do not have the time or resources to regulate them.

The board is not for advertising goods/services/companies but designed to help MoneySavers benefit from each other and save some money. Yet there are some rules:

Only post each referral code once. In addition, please do not delete your post to repost it.


No referrals requiring the exchange of personal details. This includes email addresses, names, phone numbers and/or bank accounts.


Before starting a new thread, check if your code can be added to an existing one.


If you get a referral benefit, you must declare it. If possible, indicate how you gain.


If another way is cheaper, try to let everyone know. If it's cheaper for someone to sign up without the referral, please note this, so people have the choice. If you don't note it, other MoneySavers will certainly and rightly post it – so play fair to begin with.


For those signing up, remember the person posting stands to gain. This doesn't make it bad, but it does make it worth double-checking. Always remember before signing up – the fact it is there doesn't mean it is the best deal. Always check out the rest of the site to ensure it is the right thing to do.


First come, first served. Please check to see if someone else has referred the same thing. If they have, post an "I also do this" on the same thread. Don't start a new thread. This way users have the choice.


Any referrals on any other forum boards will be removed when reported. This also includes links to the Referrers' Board from the main MoneySaving boards and members saying: "Please PM me for the code" or "Check my post on the Referrers' Board". The overriding rule is that no advertising is allowed.


Please donate to charity. If you make large gains from referring here, donating 10% of the profits to our charity (see the MSE Charity Fund guide for more details) would be more than welcome.


No illegal goods whatsoever on the site.


Affiliates. We class an affiliate as any link where a third party that pays a referral commission is involved. Examples of these are Tradedoubler and Affiliate Future. For a link to be placed on the Referrers' Board, it must be a direct link to the source and follow the referral rules set out above. If a link uses an affiliate middleman before landing on the source page, this will be removed where reported.

The Matched Betting Board is for posts that are RISK-FREE.

Matched betting makes use of bookmakers' free-bet offers to gain a risk-free qualifying bet by making two bets where the odds cancel each other out so that you make a profit regardless of outcome.

This is complicated, and posts by themselves should never be relied on. You agree to do your own research, independently check, double and triple-check every detail and take every precaution to ensure a matched betting offer you take up is appropriate for you and risk-free.

Posting gambling offers is prohibited, and you may be barred if you repeatedly do it. When you sign up, you agree posting about gambling offers on the forum is strictly against the rules. If you breach those rules, the forum team may withdraw your permission to post.

Posts may be hidden without notice. The team will err on the side of caution, so if it looks or feels risky, it won't come back.

Posts on this board do not reflect MSE's view. They are user-generated; posts are written by the general public, not MSE, so are not necessarily the viewpoint of MoneySavingExpert.
Your avatar (the small picture under your username) can be added by going into your user profile (click the link in the top right of your screen, which has 'Profile' written under it, when you're on the forum). Then click 'Edit Profile' in the dropdown, then 'Change My Picture' on the left.

Please make sure your avatar (and any image in your posts) doesn't contain any flashing images or references to your company unless verified, and isn't copyrighted, rude or likely to offend in any way.
Skimlinks and affiliated links
Skimlinks is a piece of software that converts links for companies it has a relationship with, such as Amazon, into tracked links. Skimlinks/affiliated forum links can be found in some of our forum boards, meaning these links are tracked as coming from our site.

If Skimlinks receives a lead generation fee, MoneySavingExpert gets a proportion of this. See our Skimlinks/affiliated forum links factsheet for more details.

Forum posts will remain as they're originally written; we won't alter the content at all. When you click a Skimlinks/affiliated forum link, you will go to the same place as the original poster intended. The only difference is it invisibly sends you via a Skimlinks/affiliated forum link, so the retailer knows you came from MSE. No personal information that could identify any user is tracked.

Skimlinks are turned on by default when you join the forum, but they can be turned off within your profile. We hope you will choose to keep them on as it helps contribute towards the running costs of this free forum.

We believe this is a clean way to generate revenue that falls within our ethical stance (see How this site's financed).