If you click a link with an * to go through to a provider, we may get paid. This usually only happens if you get a product from it. This is what funds our team of journalists, and keeps us free to use. Yet there are two crucial things you need to know about this.
This never impacts our editorial recommendations – if it's in, it's in there because we independently rate it best.
You'll always get as good a deal (or better) than if you went direct.
For a more detailed explanation see How MSE is financed.
Cheap motorbike insurance
Compare scooter, moped or motorcycle insurance
Whether you ride a Triumph, Yamaha, Harley-Davidson or Vespa scooter, a Ninja, Hornet or Bandit, you'll need motorbike insurance. And though insurers are banned from charging renewing customers more than newbies, never just auto-renew – always check how much you'd save from switching. Our system will show you how to get scores of quotes in minutes and help you find a cheap deal.

1-min read on finding cheap motorbike insurance quotes
Many can save big by switching their motorbike insurance policy. Here's a quick lowdown if you know what you're doing and just want to find a cheap policy – alternatively, if you need a bit more help, you can read our full guide below:
1. NEVER just auto-renew – instead get quotes from comparison websites. Comparison sites don't search identical insurers, nor give identical prices, so try as many as you've time for in this order: The Bike Insurer*, Confused.com*, MoneySupermarket* and Gocompare.
2. Then check to see if cashback sites can beat the quotes you got above. Topcashback* gives £26 when you buy through its comparison, and Quidco* £23. But it's also worth checking if you can then up that amount by going direct to the insurer through Topcashback's* and Quidco* normal sites.
For all the latest deals, guides and loopholes simply sign up today – it's spam-free!
What is motorbike insurance?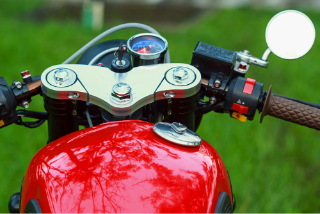 Like car insurance, motorbike insurance protects other road users if you damage their vehicle or property. And depending on the level of cover you have, it can also cover your motorbike if it is stolen, or if you're involved in an accident.
You can get cover for a variety of vehicles and scenarios, including classic motorbikes, a moped or scooter (such as a Vespa), a three-wheel motorised tricycle or if you're a motorbike learner rider.

In short, it must always be insured, unless not in use and off the road (for example, stored off-road on private property, or in a garage), with a statutory off road notification (Sorn).
There are three main types of motorbike insurance cover you can opt for:

Third party. This is the minimum level of cover needed to drive legally, and only covers damage to someone else or their property.
Third party, fire and theft. As above, but with additional cover in case the motorbike gets stolen or catches ablaze. Always double check the level of theft cover and whether a security device is needed to get the theft cover.

Comprehensive. The widest level of cover available. You get third-party, fire and theft cover, plus if you have an accident and it was your fault you can claim the cost of repairing your motorbike (as well as any damage you cause to someone else or their property).
What's the cheapest type of policy?
This isn't a straightforward answer as the cost – your premium – is based on how much of a risk insurers perceive you to be. It's about how likely the insurer thinks you'll be to make a claim – so, for example, new, young drivers will pay more than someone who can prove they've been accident-free for years.
Other factors considered would be your driving record (the type of licence you hold and for how long), if you have had any accidents or motoring convictions, the type of bike and if it has been modified.
This also extends to the type of policy. You'd naturally assume third-party cover would be cheapest because it's lesser cover, but insurance isn't always logical.
There are no hard and fast rules here though – it's a matter of trial and error when getting quotes. But never just check third party if you're looking for the cheapest policy.
Cheap motorbike insurance tricks
Here are our top tips and tricks to find the cheapest cover.
From 1 January 2022, the Financial Conduct Authority, which regulates insurance, banned motor (and home) insurers from charging existing customers more at renewal than they would expect to pay when taking out a new policy with the same firm.

This put a stop to a process known as 'price-walking' or the 'loyalty premium', where insurers would lure new customers in on cheap deals and then increase renewal prices each year, even if there had been no change in their circumstances, risk level or property.

But this DOESN'T mean your renewal quote is the best deal. Different insurers have different prices so you should still compare to see how much you could save from switching.

Plus, insurers can still charge a different price via different channels – for example, lower prices on certain comparison sites (provided existing customers who originally came via that site are charged the same). So always try multiple comparison sites.

Your renewal notice from your insurer will show the new price for next year (and the price you paid last year). It's usually sent around 28 days before your current policy ends. If you do nothing, it'll usually automatically renew at that new price, so always have your renewal date in your diary to take action.

In general, the closer to your renewal date you get quotes, the more of a risk you're deemed to be (we've heard that it can show insurers you're a bit disorganised). But getting quotes too early, for example, 28+ days out, can also push the average price up – likely as fewer insurers will provide quotes that early.

An illustrator is often cheaper than an artist, an editor cheaper than a journalist, and a PA cheaper than a secretary – the job title you choose when taking out insurance can sometimes save you cash.

Have a play with our Car Insurance Job Picker tool and see if small changes to your job description could reduce your costs. Remember, never lie, as this would be considered fraudulent. If it works for you, share your success story with our forum users.

If you don't have a job, you face a potential fivefold jump in insurance costs by declaring you're unemployed. The same hikes don't apply to homemakers (housewives/househusbands). If that's you, say so to avoid a hike in costs.


However, only enter 'homemaker' if you're genuinely not seeking work or receiving benefits that require you to seek work. Otherwise, it's fraud.

Being on the electoral roll is not just about being registered to vote – it can also make a difference to your insurance premium.

Insurers such as Aviva, Direct Line, Churchill, Privilege, Co-op and Endsleigh have confirmed that they use the electoral roll as part of the ID-checking process to combat fraud.

Not being on the electoral roll, or having incorrect information registered, makes it more difficult for insurers to identify you, so they'll probably give you a higher quote or simply not offer cover.

If you're not already on the electoral roll, it's straightforward to do. See our Electoral roll guide for more information, including the all-important how to get on it.

A monthly payment plan for your insurance is essentially a high-interest loan, and can vary from under 20%, to over 40% APR.

For example, if your premium is £1,000 and you want to pay monthly, you could pay £95/mth, which is £1,140/year (£140 more) at an average APR of 25%

So pay in full, or if you can't afford it, use a credit card with a lower interest rate (or better still, a 0% credit card for spending, ensuring your repayments are big enough to clear it within a year).

If paying by credit card, check if the insurer or provider charges a fee for doing so – though the fee is usually less than the interest charged on monthly instalments.

Security is one of the biggest problems for motorbike owners, and less secure bikes are more expensive to insure. Ideally keep it inside the house or, if not, in a locked garage. If you can't do this, some insurers won't cover you for theft.

If it has to stay outside, use an insurer-approved anchor lock or security device. This will help reduce your cost, though they can be expensive.

Many assume switching is only for those at renewal. It's not – you can actually switch at any time. This is important when prices are rising, or if you're someone who recently auto-renewed without doing comparisons to see if you can cut costs. However, if you are thinking of switching mid-year, there are a few things to be aware of:

If you cancel a policy mid-year and you paid upfront, you'll usually get a pro-rata refund for the rest of the year, providing you haven't claimed. If you pay monthly, you'll just stop paying the old insurer and start paying the new one.


There will normally be a cancellation fee of about £50 (check what your insurer charges), so your savings from switching should outweigh this to make it worth it. The longer you've got to go on your policy, the more likely you'll be better off switching.


You won't earn the current year's no-claims bonus if you switch so you'll need to be making a substantial saving to make this work.
How to find the cheapest motorbike quotes
So now you know the basics of motorbike insurance, here are the steps you need to follow to ensure you find the cheapest price possible.
Warning! Changing details between quotes could invalidate your insurance: Small tweaks to your mileage or job title are likely to be okay, but no matter how tempted you are to say someone else is the main driver, or to pretend you have no points, or to underestimate your mileage deliberately to get a cheaper premium – don't. You must be completely honest or it could invalidate your insurance and even lead to prosecution.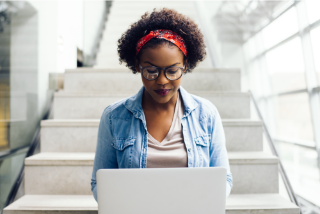 As insurance prices depend on an individual's circumstances, there's no single cheapest provider. The key is to use comparison sites to get the most quotes in the shortest amount of time.
If you are a fair-weather rider and only use your bike in lighter, brighter months of extra daylight, also get a quote for temporary insurance.
Always double-check your results and note that comparison sites use a soft search of your credit file to return quotes, though this has no impact on your ability to get credit in future.
Try as many as you can, in this order...


The Bike Insurer*

It displays quotes from the most providers of the comparisons listed, and claims if you find a cheaper quote online, call its Price Promise line and they will try and beat it or give you £25 (but check the T&Cs).


Confused.com*

It allows you to view premiums for each cover level by clicking a dropdown.



MoneySupermarket*

Clearly displays any additional costs you may face.

Gocompare


Has a tick and cross display to highlight if additional cover is provided, or has been selected.

Then, to boost chances of finding a cheap quote further, try...

Quotezone* – it's another comparison site, and may have cheaper quotes.
Compare The Market* – well know for car insurance, and also offer motorbike quotes.
MCN Compare – another comparison site that specialises in motorbike insurance.
Struggling to find (affordable) cover?
Brokers and comparison sites may seem like they're doing a similar job, as each search a number of different insurers. But they're radically different beasts. A good analogy for this is to compare it to searching for the cheapest loaf of bread.
Individual insurers are like bakers, your choice is simply to buy the cheapest loaf that suits.
Brokers are like supermarkets. They stock a range of bakers' loaves and the price charged depends on their relationships with suppliers, while comparison sites keep records of all their prices.
So, with your tastebuds whet, we'll get to the point. To really hone the price to the nth degree, it is worth picking up the phone and calling a broker. Try BikeSure or search on the British Insurance Brokers' Association website for a local broker.
For all the latest deals, guides and loopholes simply sign up today – it's spam-free!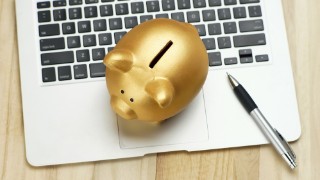 If you use cashback sites, you'll know that if you get your motorbike insurance via them they will get a 'lead fee' for sending you on to the insurer. Once they're paid the fee by the insurer, they then share it with you.

This can beat going to the comparison sites above, but do check your quote through a cashback site isn't more expensive – and it's best to think of the cashback as a bonus, rather than 100% guaranteed as sometimes the deal isn't tracked or the cash paid out. These are the two routes to try...
Route 1: Use cashback sites' own comparisons. There's a version of Quotezone's comparison on cashback sites Topcashback* and Quidco*, where you'll get £26 and £23 respectively if you buy a policy through them.


Route 2: Find your cheapest insurer then go via a cashback site. Once you know your cheapest insurer, check what cashback you'll get going to it via Quidco* and Topcashback*.

But be careful not to let the cashback tail wag the dog. Choose the right insurer first, then look for cashback. Don't look for the biggest cashback then choose the insurer.

Again, make sure you check the price you're getting through this route is the same as the prices you found from the comparisons you've already done. If it's more expensive, see if the cashback offsets the rise. If not, go with the quotes you got above.
Our Top cashback sites guide has full information on how these sites work.
Once you've obtained quotes from comparison sites, it's worth trying these extra steps to see if they undercut your best price.
For some, jumping on the saddle is a good weather activity. If your bike only comes out when the weather is on the bright side, take a look at cheaper temporary insurance that can just last up to three months.

There are two things to be aware of, though.

You won't build up a no-claims bonus. This will mean you won't be eligible for no-claims discounts in future years.

When not insured, you must 'Sorn' your bike. Rules came into force in 2011 saying all vehicles must either be insured – even if no one rides them – or you must get a Sorn (Statutory Off Road Notification) to say that your bike is off road, parked on private land and won't be used. See Gov.uk for how to do this.

It's then very easy to 'un-Sorn' your bike the next summer - just pay for road tax and it's back on the road, though you'll need to have insurance in place before doing this.

The top short-term solution

Bikesure: If you need short-term cover, Bikesure can offer policies from one day up to 3 months at a time. A condition is that the rider must be aged 21 or over.

Before jumping for a short period policy, compare the cost against an annual premium as getting three months of cover won't simply be a quarter of an annual premium so it is worth doing some homework.

If your bike isn't your only form of transport, and you use a car too, get a quote for a policy that covers both. The only 'six-wheel' policy we've found is from Carole Nash.


Though having both vehicles on one policy may be convenient, check that it's actually worth it. Get a 'six-wheel' quote, then total up individual ones for your bike, using the comparisons above, and your car, using our Cheap Car Insurance guide.
Step 4:

Once you've found the cheapest quote, try to haggle a bigger discount with your existing insurer

The insurance market is very competitive and companies are desperate to retain business. So once you've got your overall cheapest price, get on the phone and try to haggle. There's often price flexibility, but be fully armed with the screen scrapers' cheapest quotes and any available cashback first.

The first port of call should be your existing insurer. If it can beat or even match the best quote it saves the hassle of switching policy. If that doesn't work and you're still in the mood, take it to a broker. For more haggling tips, read the full Haggle On The High Street guide and The top 10 firms to haggle with.
Once you've found the cheapest quotes, there are a few things to check...
Double-check the quotes. Click through to the insurance provider's own website to read the quote thoroughly, as some comparison sites make a few assumptions to speed up searches.


Check the insurance company is registered with the Financial Conduct Authority (FCA). The insurer will usually say it is but always check on the FCA register.



Check if the policy is suitable for your needs and whether you need any add-ons.

There are always extras to choose from, so make sure that the policy you've picked only includes the ones you want.
For all the latest deals, guides and loopholes simply sign up today – it's spam-free!
How to complain about your insurance provider
The insurance industry doesn't have the best customer-service reputation and while a provider may be good for some, it can be hell for others.

Common problems include claims either not being paid out on time or at all, unfair charges, or exclusions being hidden in small print. It's always worth trying to call your provider first, but, if not, then…
You can use free complaints tool Resolver. The tool helps you manage your complaint, and if the company doesn't play ball, it also helps you escalate your complaint to the free Financial Ombudsman Service.
Have your say in our forum!