MSE Job Opportunities
Jobs & internships – MoneySavingExpert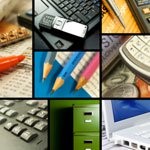 From time to time, jobs and internships are available at MoneySavingExpert.com, and we like it when they go to site users. Most jobs are advertised first in our free weekly email.

This page has details of all job opportunities (if available), based in London, unless stated. Salaries for permanent roles are never listed, as that would mean future team members' incomes would be permanently recorded, but they tend to fit with experience.
There are currently no intern vacancies.
Assistant Editor – News & Features
The Assistant Editor (News and Features) has a key role at the heart of the team. We're looking for a talented, hungry and experienced journalist or editor to help drive the site's news and features content, and run the homepage.
Reporting to the News and Features Editor, you'll be editing news stories, investigations and blogs on a wide range of personal finance and consumer topics, covering everything from banking and energy to travel and shopping. You'll also be working on in-depth guides that are part of our 'features' vertical – so travel and transport, consumer rights, shopping and much more.
A big part of your job will be copy-editing to a very high standard, ensuring all our content can be fully understood by readers and is in line with MSE's style, as well as structured in an engaging and easily-navigable way.
As well as being a top-notch journalist who can explain complicated subjects in an easy-to-read manner, you'll have an analytical mind and meticulous attention to detail to ensure every word you publish is absolutely spot on, so our 16 million unique users a month always get accurate and timely information.
You'll also need an excellent news sense, experience handling breaking news and the ability to juggle and manage lots of competing priorities.
We are keen to increase the impact of our investigative journalism, so would particularly welcome applications from candidates with skills and experience in this area.
For more information and how to apply, please visit the MoneySupermarket Group careers site.
Forum Executive, part-time
This part-time Forum Executive position is an incredible opportunity for anyone looking to become part of the MSE Forum Team, which is behind one of the UK's largest online communities.
You'll be ensuring any queries concerning forum matters are answered in a timely manner, with any issues escalated where appropriate.
The successful candidate will also be key to the completion of defamation complaints, GDPR requests and the management of forum reports. This is a crucial element of the forum's work, meaning you must handle our ticketing system, which involves day-to-day queries plus the legal requirements of a large, vibrant community.
You will support the existing Forum Executive and Forum Manager in finding news exclusives and innovative MoneySaving tips, deals and campaigns, while working with the rest of MSE's editorial team to creative new, engaging and useful content.
MSE is currently refreshing and developing the forum, including moving to a new platform, to better meet the needs of users. The Forum Executive will be expected to support any subsequent developments.
At this exciting, transformative time for the forum, this role offers a fantastic opportunity for someone to be an integral part of the wheels that keep it running smoothly. Reporting to the Forum Manager, the successful candidate will often be the first 'face' of the forum when users experience problems, so a calm and friendly aptitude is crucial.
For full details, please visit the MoneySupermarket Group careers site.