MSE Job Opportunities
Jobs & internships – MoneySavingExpert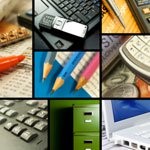 From time to time, jobs and internships are available at MoneySavingExpert.com, and we like it when they go to site users. Most jobs are advertised first in our free weekly email.

This page has details of all job opportunities (if available), based in London, unless stated. Salaries for permanent roles are never listed, as that would mean future team members' incomes would be permanently recorded, but they tend to fit with experience.
There are currently no intern vacancies.
There are currently no vacancies at MoneySavingExpert.