MSE Job Opportunities
Jobs & internships – MoneySavingExpert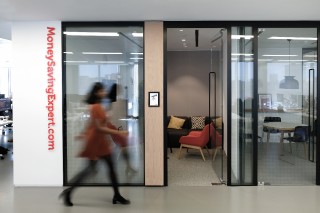 When jobs and internships are available at MoneySavingExpert.com, we like it when they go to site users. Most jobs are advertised first in our free weekly email.
This page lists all of our current job opportunities, which are based in London unless stated. Since the beginning of the coronavirus pandemic, the MoneySavingExpert team have been working from home and this continues to be the case. The images that appear on this page were taken before the pandemic and social-distancing measures came into force.
Salaries for permanent roles are never listed, as that would mean future team members' incomes would be permanently recorded, but they tend to fit with experience. There are currently no intern vacancies.
MoneySavingExpert is a part of the Moneysupermarket Group, but is entirely editorially independent. Its stance of putting consumers first is protected and enshrined in the legally-binding MSE Editorial Code.
Why work for MoneySavingExpert?
About us

As we say at the top of every page, everything we do at MSE is about helping our users cut their costs, and fighting their corner. We do this through a huge and varied range of output – from exclusive news stories on consumer topics, to our detailed and constantly-updated product guides; from daily deals that give our readers the best value for money, to determined campaigning that goes to the heart of Government and effects policy changes. And that's not to mention our MoneySaving tools like Cheap Energy Club and Broadband Unbundled, and our massively-popular weekly Money Tips email.
To do this, we need a brilliant team of journalists, analysts and campaigners, and also press officers, social media executives, designers, developers, product managers and more. We're proud of the way everyone at MSE works collaboratively and supportively, driven by our shared sense of mission.
We're committed to promoting a culture of equality, inclusivity and diversity, and do everything we can to support our colleagues and help them be at their best. MSE's parent company Moneysupermarket was listed in the 2019/20 Inclusive Top 50 UK Employers List.
Benefits
We offer competitive salaries and then let you choose to exchange part of your salary for additional rewards that suit you, your priorities and your lifestyle. Please see the benefits page of the Moneysupermarket Group careers website for more details.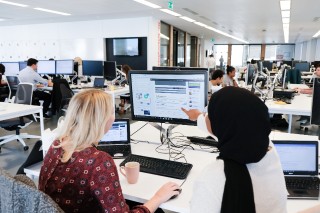 Key benefits include:
Competitive salary

Bonus and pension
Health cash plan
Flexible working
Parental leave
Free breakfast served daily
Wellbeing Wednesday
Weekly social gatherings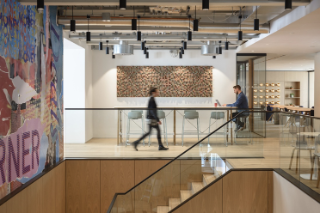 MoneySavingExpert is based on floor five of 1 Dean Street in London, aka "MSE Towers". Our office is just off Oxford Street, close to the heart of Soho, and a short walk from Tottenham Court Road tube station (the entrance to the new Crossrail station is literally at our front door). It's a bright, open-plan space, with communal kitchens on each floor and a roof terrace.
Note: Given the ongoing coronavirus pandemic, at present the majority of our team are working remotely from home.
How we work
Every morning starts with a daily news and projects meeting, where each of the various teams updates their colleagues on what they are working on and informs them of any developments in their area.
Tuesday is a focal point of the MSE week – it's the day we produce our weekly Money Tips email, aka "The Tip", which goes out to millions of subscribers. Production is fast-paced, with plenty of last-minute fact-checking and wordsmithing, requiring good communication from the whole team.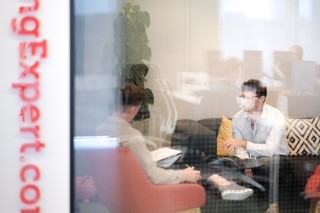 Throughout the week, there are collaborative sessions focused on projects, such as plans for new editorial content or updates to our website. And once a fortnight on Thursdays, we have our team Stand Up – where the whole of MSE comes together to discuss recent developments within the company, get updates from individual teams, hear from guest speakers and present various group awards, such as our monthly Star Employee.
The company also offers Wellbeing Wednesdays, which boast multiple health and fitness activities such as complimentary massages and yoga classes; our Represent group that runs regular events with the aim of creating belonging by fostering an inclusive environment and celebrating diversity within the Moneysupermarket Group; and social gatherings every Friday.
Assistant Editor – News & Investigations
The Assistant Editor (News and Investigations) has a key role at the heart of the team. We're looking for a talented, hungry and experienced journalist or editor to help drive the site's news content – and crucially someone who is able to quickly step up and regularly deputise for the News and Investigations Editor.
You'll be editing news stories, investigations and blogs on a wide range of personal finance and consumer topics, covering everything from banking and energy to travel and shopping. You'll also be commissioning, prioritising and assigning stories, helping to oversee the MSE News list and signing off content for publication.
A big part of your job will be copy-editing to a very high standard, ensuring all our content can be fully understood by readers and is in line with MSE's style, as well as structured in an engaging and easy-to-navigate way.
As well as being a top-notch journalist who can explain complicated subjects in an easy-to-read manner, you'll have an analytical mind and meticulous attention to detail to ensure every word you publish is absolutely spot on, so our 15 million unique users a month always get accurate and timely information.
You'll also need an excellent news sense, experience handling breaking news and the ability to juggle and manage lots of competing priorities. You must be confident leading a team of reporters and making on-the-spot decisions.
We are looking for a leader who can help drive the news agenda, present news at the daily editorial meeting and work with senior editors to ensure we cover all the key personal finance news to an exacting standard.
We are also keen to increase the impact of our investigative journalism, so would particularly welcome applications from candidates with skills and experience in this area.
For more information and how to apply, please visit the Moneysupermarket Group careers site.
Energy & Utilities Analyst
We are looking to recruit a talented analyst to work within the Energy and Utilities team.
The successful candidate will be responsible for working across numerous areas, including broadband, energy, mobile phones and TV packages.
Our Energy and Utilities Analyst will chiefly be analysing products from the energy and utilities markets, sourcing and verifying information on new products by checking comparison websites and fielding calls from and proactively contacting providers. The best of these products will then be added to MSE's on-site guides and tools.
You will need to ensure the content in MSE's guides, tools and weekly email is 100% accurate and up to date, that all relevant products are included, all product details are correct and all statements made in our guides, tools and emails are factual.
Additionally, you'll be expected to write guides, blogs and news stories, to pitch ideas and produce content for the MSE weekly email, and also help as we look to modernise the MSE website.
The successful candidate will also field inbound emails from internal and external stakeholders in relation to the accuracy of information on the site.
For more information and how to apply, please visit the Moneysupermarket Group careers site.