MSE Job Opportunities
Jobs & internships – MoneySavingExpert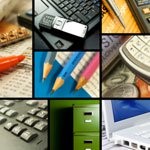 From time to time, jobs and internships are available at MoneySavingExpert.com, and we like it when they go to site users. Most jobs are advertised first in our free weekly email.

This page has details of all job opportunities (if available), based in London, unless stated. Salaries for permanent roles are never listed, as that would mean future team members' incomes would be permanently recorded, but they tend to fit with experience.
There are currently no intern vacancies.
Energy & Utilities Analyst
We are looking for a talented analyst to join the Editorial team in our central London office, working within the Energy & Utilities team. The successful candidate will be (or become) an expert on topics including energy, broadband, TV packages, mobile phones and more.
In the main, you'll be analysing products in the utilities and energy markets, and adding the best to MoneySavingExpert's onsite guides and tools.
You'll need to ensure the content in MSE's guides, tools and weekly email is 100% accurate and up-to-date – that all product details are correct and all relevant products are included.
In addition, you'll be expected to spend some time writing new guides or news stories, as well as pitching ideas and producing content for the MSE weekly email.
For more information and how to apply, please visit the MoneySupermarket Group careers site.