Car and home insurance haggling
Save £100s with AA, Admiral, Direct Line & more
Haggling is a great powerhouse tool when you're looking to renew your insurance with your existing provider. But it's best to always combine it with looking at comparison sites – then you can benchmark a price to haggle with, but also have something cheap to switch to if your insurer doesn't play ball.
Some inspiration before you start - 'I saved £540 by haggling'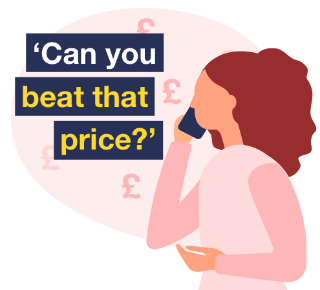 In our most recent poll, in December 2022, hagglers revealed over 70% success rates with the AA and Admiral in a bid to cut their insurance premiums. (For who else this works well on, see our full list of the top service companies to haggle with.)
Here are some success stories of MoneySavers who've slashed their insurance bills by haggling to inspire you...
Got my car insurance down to under £35 a month for me and my husband by doing a couple of online price comparisons then calling to haggle. My insurance last year was £55 per month and my renewal quote was over £80! It pays to put the time in, saved £540! Jess by email
My car insurance was due for renewal and my current insurer Swinton quoted £400 at first, but when I said it seemed too high they immediately offered it for £100 less! But I got it from Saga for just £151. Pays to shop around! Harry by email
Managed to get my £215 renewal reduced to £149. Told her my circumstances, can't afford the increase & reduced it without changing the cover or the benefits at all! Corriene by email
Thanks for prompting me to haggle for cheaper car insurance. Been with the AA for three years, they quoted £300. Tried a comparison site and Saga's was £282. But Nationwide, who I bank with, quoted £224 and I got a £50 voucher so I've made a saving of £76. Sue by email
Once I had my renewal details, I checked comparison sites and then phoned my car insurer as I was quoted less online. It matched the quote, reduced it by £10, offered me free extras for the lifetime of the policy. In less than an hour I had a great deal and saved myself £340! Roz by email
For all the latest deals, guides and loopholes simply sign up today - it's spam free!
12 top haggling tips
If you're willing to take the haggle challenge then you could beat a price hike. Here are our top 12 tips to haggle with your insurance provider. For more, see our Haggling with Service Providers guide.
Haggling's great – but it's not the only trick in the book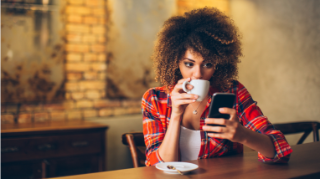 Haggling on car and home insurance is far better than just auto-renewing – your insurer will often beat its own original renewal price.
Yet this is one area where you should never just haggle and nothing else. It's far better to use comparison sites to find the best price, check for hidden cashback and then use that final figure as the benchmark to haggle with your existing provider.
For full step-by-step systems, read the Cheap Car Insurance (or our specialist guides if you're under 25 or drive a classic car) and Cheap Home Insurance guides.
For all the latest deals, guides and loopholes simply sign up today - it's spam free!
Have your say in our forum!