What can affect my car insurance quote?
A car insurance quote can often feel like a figure plucked from nowhere, but there are a number of factors that come into play when insurers give you a price. In this short guide we run through the key metrics that could affect what you pay.
How is my car insurance premium calculated?
You may be surprised at the number of factors that feed into how much you're quoted when you're looking to buy car insurance. But your age, job, address, driving history (if any) and others all come into play.
When you apply for a quote, car insurance providers will ask a series of questions to find out more about you and your wheels. (For more info on actually getting cover, see our full Cheap car insurance guide.) They'll use this info about your specific circumstances to work out how much of a risk they think you may be, and therefore how much to charge you for your car insurance.
Here are some of the different aspects about you that providers will consider, which will all affect your car insurance quote.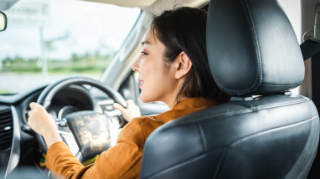 Your age
Insurance premiums will be more expensive for drivers who are under 25 or over 70, as statistically they are more likely to be involved in an accident.
If you're a younger driver and you need some help with cutting the cost of cover, look no further than our Young drivers' car insurance guide.
There's no 'perfect' age for cheap car insurance and premiums can differ wildly depending on the person, but it should start to get cheaper after you've been driving for a while. See our full guide on how age affects your car insurance.
Your job

Insurers believe that certain jobs make a driver more or less likely to have an accident or to make a claim. It's not about using a vehicle for your business (you will need to tell your insurer if you plan to do this, though), but rather how your job might affect how you drive outside of work. They may take into account jobs where you might be more likely to drive at unsociable hours for example, or have to travel long distances.
Plus, what you put as your job title might have an impact on how much you pay. You should never lie, but if you tweak your job title you could get a cheaper premium. Check out our Car Insurance Job Picker tool to see whether making a change could benefit you.
Your address and where you keep your car
Where you live and where you leave your vehicle overnight also play into how much your car insurance premium will be.
If you live in an urban area, your quote is likely to be higher, as the greater number of other cars around means you're deemed to be at a greater risk of making a claim. You could also be more likely to claim on your insurance if you live in an area with high rates of recorded crime, for example, or if you live in an area prone to flooding.
Being registered to vote at your current address is another factor that could see you bag a cheaper premium, so get yourself on to the electoral roll. This is a sign of stability to providers.
Your driving history
Car insurers will look at your past behaviour to work out how you might drive in the future. For example, if you're a very inexperienced driver or you have a history of accidents, you will likely have to pay more for your car insurance than an experienced driver with no claims, because providers will deem you more likely to make a claim in future. Here are some aspects that insurers consider:
Claims and convictions: If you've had one or both of these in the last five years, you're likely to pay more for cover.


No-claims discount: If you don't make a claim in the 12 months after you take out a policy, you earn one year's no-claims discount, or bonus. Generally, the longer your no-claims discount is, the cheaper your new policy will be.

Mileage: When getting a quote you'll be asked for an estimated mileage for the year ahead – base this on what you tend to do in a year. The more miles you drive, the more you can expect to pay towards a premium.
Having a named driver on your policy
Adding another driver to your policy can affect how much you pay for your car insurance. While it might not seem logical that having an extra person driving your vehicle could lower your costs, it can do just that – in some cases by £100s or £1,000s.
If insurers see you as high risk, adding someone who is a much lower risk as a second (or third) driver can bring down the average risk and you may get a cheaper policy. The better the driving history and lower the risk, the more impact it should have. Adding someone with a good driving record is likely to make the most savings, but anyone who's a lower risk can help.
It just needs to be someone who would reasonably drive your car. And, crucially, never add someone as the main driver if they're not. This is known in the industry as 'fronting', and is fraud. It could potentially lead to a conviction and your insurance will likely be invalid.
How does my vehicle affect my car insurance quote?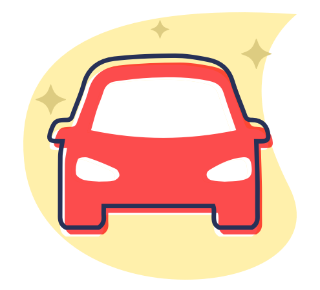 Insurers pay close attention to the car getting insured, and just like with the driver, they'll mostly be assessing the level of risk involved in a particular vehicle.
Here are some of the factors around a car that providers will likely consider:
Make and model
This basic info will help an insurer decide how much of a risk your car could be. For example, certain cars are frequently targeted by thieves – such as Ford Fiestas, Range Rovers and Volkswagen Golfs – and so are likely to come with higher insurance premiums attached.
Engine size
Put simply: the bigger your car's engine, the faster it's likely to go. And the faster it's likely to go, the more expensive your car insurance will typically be. So if you're looking for a cheaper premium – plus better fuel economy – a one-litre hatchback is likely to trump a V8 muscle car.
Age and value of car
Newer cars will usually cost more to insure than old ones, as they tend to be more expensive to repair or replace in the event of a claim.
But this doesn't always hold true, as a car's value is also a factor. You could have a classic sports car that's 15 years old but that's still worth twice as much as a brand-new vehicle, in which case the older, more valuable car is likely to cost more to insure.
Modifications
Generally speaking, the more you modify your car, the higher your premium will be. You should make sure to tell your insurer every time you modify your car – even if, for example, you were only changing the wheels from those fitted as standard.
The exception to modifications increasing premiums is when they actually improve the vehicle's security – such as fitting an alarm or immobiliser. These can help to reduce your premium significantly.
What you use your car for
When you get a quote, car insurance providers will ask what you intend to use your vehicle for. Using your car regularly for business purposes will probably mean you pay a higher policy than if you were just using the car for social driving.
What insurance group your car is in
Each make and model of car is put into one of 50 different insurance groups based on its features – and providers will consider these groupings when determining what premiums to offer.
As a general rule, the higher the number, the more your insurance premium will be.
And while this isn't something you can change with your current car, if you're buying a new one, the grouping could give you an indication of how expensive your insurance will be.
Does the type of cover I buy affect my car insurance quote?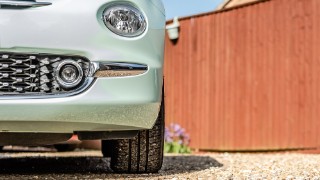 Different levels of cover can have different prices, plus there are additions that can make your insurance more expensive.
Third-party insurance is the basic legal requirement, which covers you if you damage someone else or their property.


Third-party, fire and theft will provide cover as above, but also for your car in the event of (you guessed it!) it being stolen or damaged by fire.


Comprehensive insurance includes the above, plus will cover the cost of fixing or replacing your car if you cause the accident.

You might think that comprehensive insurance will be the most expensive and basic third-party the cheapest, but it doesn't always work like that. The best way of finding the cheapest is by comparing multiple providers and levels of cover. See our guide to cheap car insurance for full information on how to do this.
There are also additions to a policy that you're able to opt in or out of, which will affect how much you pay, including courtesy car cover, breakdown cover, legal costs and key cover.

Will add-ons affect my car insurance?
Insurers will often offer you add-ons to your cover: extras not typically included in basic insurance policies. These will be at an additional cost, and so will increase your overall premium, so consider whether you really need them, whether or not they're already included with your policy, and whether you can get them cheaper from specialist providers. These add-ons include:
Breakdown cover: Provides you with help in the event that your car breaks down. It may be cheaper to get this as a separate policy and not bundled into your main insurance – see our Breakdown cover guide for full info.


Key cover: Covers the cost of replacing lost or stolen keys. Sometimes included with breakdown cover.


Courtesy car cover: Provides a temporary replacement car if you're in an accident and need to get your own car fixed.


Legal costs cover: Covers you if you're in an accident that wasn't your fault and you decide to pursue legal action.


No-claims bonus protection: This is essentially insurance on your insurance, which lets you claim once (or sometimes more) without it affecting your no-claims bonus. For more info, we have a full guide on whether you should protect your no-claims bonus.


Windscreen cover: Usually included in regular comprehensive car insurance, though not always. Check the policy to see if you may need extra cover. Claiming for minor damage such as chips may not compromise your no-claims discount, but this depends on the provider.
Does when I buy a policy affect my car insurance quote?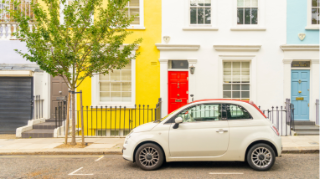 Yes, it does. The cheapest time to start searching for car insurance quotes is about 23 days before you need the policy to start.
And how do we know this? Well, to try to find the best time to buy car insurance, we analysed over 70 million quotes given in one year by the four biggest comparison sites: Compare The Market, Confused.com, Gocompare and MoneySupermarket.
The results showed that a policy cost an average of £1,198 a year on renewal day, but 23 days earlier, the average was just £694 a year, a MASSIVE £504 difference.
Typically, the closer to your renewal date you get quotes, the more of a risk insurers will deem you to be (we've heard that it can show insurers you're a bit disorganised). Yet getting quotes too early, for example, 28+ days out, can also push the average price up – likely as fewer insurers will provide quotes that early.
So 23 days before you want your car insurance policy to start is the best time to buy. See best time to renew car insurance for full help and tips.
For even more ways to save, see our full guide on cheap insurance for cars.
Cheap car insurance tips
We've a whole host of car insurance top tips and tricks to get cheap cover. Below is a quick round-up of where we'd suggest you head to next.
Suggestions for you
For all the latest deals, guides and loopholes simply sign up today – it's spam-free!
Have your say in our forum!