MoneySavingExpert.com
Terms and Conditions
Get Our Free Money Tips Email!
For all the latest deals, guides and loopholes - join the 12m who get it. Don't miss out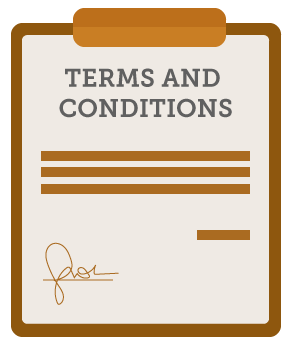 To delve deep into MoneySavingExpert.com's terms and conditions, dive right into this page. Here we explain how we operate, what you can do with MSE content and what we can do with your contributions.
They also relate to key areas of our site such as the MSE Forum and our various tools, including Cheap Energy Club, Credit Club and our eligibility calculators.
Updated: 27 March 2018
1. Introduction
1.1. These are the Terms and Conditions of Use ("Terms") for MoneySavingExpert.com, our related mobile applications or other similar devices, and our tools and Forum (the "Site"). Our Site is owned and operated by MoneySavingExpert.com Limited ("we", "us" or "our") and was founded by its Executive Chairman Martin Lewis, the MoneySaving broadcaster and journalist. We are part of the MoneySupermarket Group, but operate independently, as detailed in the legally binding Editorial Code.
1.2. The Site is provided to you free of charge for your personal use, subject to these Terms and our Privacy Policy. Please read these Terms and our Privacy Policy before using our Site. By using our Site you are agreeing to be bound by these Terms and our Privacy Policy. If you don't agree to these Terms or our Privacy Policy, you should stop using and accessing the Site. If you breach any of these Terms, your right to access and use the Site will cease immediately.
1.3. These Terms explain:
How our Site, including our Forum and tools, operate
What you can do with our content
What we can do with things you post
Your rights and responsibilities
1.4. We may update these Terms at any time. We will let you know what these changes are by posting them to this page, but it is your responsibility as a user to make sure you're aware of them, by checking for any changes on a regular basis. Changes will become effective as soon as they are posted. If you continue to use our Site after the posting of changes to these Terms, your use of the Site indicates your agreement to be bound to the new Terms.
2. What we do
Our Site is all about sharing information on MoneySaving. We provide regularly updated general information, tools, clubs and services with our views on how to save money. After many articles you'll find a link to discuss the articles with other MoneySavingExpert.com users via Facebook – plus our Forum is full of people sharing tips, hints and information on how to save money. The information you read on our Site is a great starting point for your further research into what suits your particular MoneySaving requirements.
3. What we don't do
Information on our Site does not constitute any form of advice, recommendation, representation, endorsement or arrangement by us and is not intended to be relied upon by you in making (or refraining from making) any specific investment or other decisions. If we mention companies on our Site, we usually do so because of their attractive offers. As general policy we don't vet them on customer service or investigate their solvency (how likely they are to go bust). Given that the impact of any information expressed on our Site can vary widely based on your particular circumstances, you should always carry out your own research into the product that is of interest to you.
4. Privacy Policy
We take your privacy seriously. Please read our Privacy Policy to see how we collect, use and protect your personal information.
5. Links
Links on our Site
5.1. Our Site includes details on, or links through to, information provided by other websites. We don't control the accuracy or completeness of that information and cannot accept any responsibility for the content of those websites. You take full responsibility for using that information and verifying it and for any decision to use, purchase or refrain from purchasing any of the services or products mentioned on a linked site. If you do purchase products or services from another website, please read its contract carefully before deciding to buy. Remember: your contract for those products or services will be with that website, not us.
5.2. When you use other websites, any personal information you give them will be dealt with in line with their privacy policies, not ours, so please read the privacy policies of each and every such website before using them!
5.3. Some of the links included on our Site are affiliate links. These are links which take you directly or indirectly to a financial product provider and which may result in us receiving a fee or commission as a consequence of you clicking through to its site or purchasing a product from it. However, as our How This Site Is Financed guide makes clear, our independence is paramount to us and our selection of links is not influenced by any fee/commission received by financial providers.
Links from your website
5.4. You are only permitted to link to our Site with our prior written consent provided you:
5.4.1. comply with these Terms and all applicable laws;
5.4.2. do not use any of our trade marks or logos;
5.4.3. link only to those pages (including our homepage, where relevant) we have given you our permission to link to;
5.4.4. do not in any way imply that we are endorsing you, your website, or its products or services;
5.4.5. do not misrepresent your relationship with us or present false information about us;
5.4.6. do not infringe any intellectual property or other rights of any person or otherwise breach all relevant laws and regulations;
5.4.7. do not have content in your website that could be considered distasteful or offensive.
If you breach these terms, we have the right to require that your link is removed and to take whatever other action we think appropriate.
6. Our content
6.1. All of the content on our Site is owned by us or our licensers and is protected by English and international copyright laws.
6.2. Our content includes any information, features of, or other material found on our Site. You are allowed to use our content for personal, non-commercial use only. You may make one copy of extracts from this Site on any single computer for personal, individual use only, provided that all copyright and proprietary notices are kept intact. Apart from that, none of our content may be republished, posted, transmitted, stored, sold, distributed or modified without our prior written consent.
6.3. The trade marks 'MoneySavingExpert', 'Money Saving Expert', 'MSE', 'MoneySavingExpert.com', 'MoneySavingExpert.com Cheap Energy Club' and 'MoneySavingExpert.com Credit Club', among others, are owned by MoneySavingExpert.com Limited or the MoneySupermarket.com Group. The trade mark 'Martin Lewis' together with Martin Lewis's image are owned by Martin personally. All other brand names and trade marks that appear on this Site are trade marks or trade names of their respective holders. No permission is given to use any of these brands or marks and any such use may constitute an infringement of the holders' rights.
7. User content
7.1. When you post content on our Site, you agree and represent that you have created that content. You still own any copyright in the text that you post on our Site. However, when you post text, images, video or other media, you expressly grant us a perpetual, fully transferable, worldwide royalty-free licence to republish that text on our Site and to use/redistribute/make available and/or sell that text in any format and on any platform, either now known or hereinafter invented anywhere in the world as part of an edited compilation or otherwise. We may automatically track certain contextual links in your Forum posts, whether through Skimlinks or through our own technology. See our Skimlinks & Affiliated Links guide for more details.
7.2. We, or authorised third parties, reserve the right to cut, crop, edit or refuse to publish your content at our or their sole discretion. We may remove your content from use at any time. You acknowledge and accept that the technical requirements of our Site may result in changes to your content to conform with it. We take no responsibility for the deletion or failure to store postings of user content submitted by you or other Site users.
7.3. If you're aged under 16 you confirm you have the permission of your parent or guardian to submit content to us.
8.1. We encourage debate and the sharing of information between our users. However, we do require that your use of our Forum, Social Media and any other communication systems that we provide is lawful and in accordance with our Forum Rules which are incorporated into these Terms.
8.2. We accept no liability for user content on the Site provided by yourself or by others, including any reliance on the accuracy or completeness of such user content. You acknowledge and accept that user content posted on our Site is the opinion of the person posting only and in no way reflects our opinions or attitudes. You further acknowledge and accept that we have no obligation to moderate any content posted by you and other users on the Site.
8.3. You warrant that the content you post does not contain extremist views, appear to incite or promote terrorist activities and is not obscene, fraudulent, libellous, threatening, harassing, abusive, hateful or embarrassing to any other person as determined by us in our sole discretion, or illegal. You further warrant that the content you submit to us does not infringe any intellectual property right or proprietary or privacy right of any party or individual.
You agree not to:
8.3.1. post or transmit advertisements for or solicitations of business (whether openly, or under the false guise of an unconnected party);
8.3.2. after receiving a warning or otherwise being banned from the Site, continue to disrupt the normal flow of dialogue, post or transmit comments that are not related to the topic being discussed;
8.3.3. post or transmit chain letters or pyramid schemes;
8.3.4. impersonate another person;
8.3.5. disguise the IP address of the connection used to post any message;
8.3.6. post or transmit any files containing viruses or other harmful computer code;
8.3.7. harvest or otherwise collect or use information about others, including email addresses, without their explicit consent;
8.3.8. allow any other person or entity to use your identification for posting or viewing comments or for communicating with other users;
8.3.9. post the same note more than once or spam;
8.3.10. knowingly post untrue information about another person or business with the intention of harming their reputation or livelihood;
8.3.11. engage in any other conduct that restricts or inhibits any other person from using or enjoying these areas of our Site, or which, in our judgement, exposes us to any liability or detriment of any type;
8.3.12. intentionally make false or misleading statements about investments, their price or their prospects. If you do, you may be committing a criminal offence;
8.3.13. post either intentionally or otherwise, any material that could have the effect of manipulating the market value of any investment. This may be a criminal offence; or
8.3.14. give investment advice by way of business or make financial promotions.
9. MSE Tools & Personalised Tools
We operate or have operated on our behalf a number of MoneySaving tools and personalised tools, including Cheap Energy Club, Credit Club, Broadband Unbundled, eligibility tools and any other personalised tools that we may launch from time to time ("MSE Personalised Tools"). The tools and MSE Personalised Tools are for your personal non-commercial use only. If you are submitting another person's details when you use the tools or MSE Personalised Tools, you must get their permission first before you provide us with their details. In submitting any other person's details, you are confirming to us that you have their permission to do so and that they understand how their details will be used.
9.1 BudgetBrain. Our BudgetBrain tool analyses your finances and helps allow you to manage and control your finances.
9.2 Cheap Energy Club
9.2.1. Our Cheap Energy Club service allows you to search for and compare various types of domestic energy products from different product providers in England, Scotland and Wales, using MoneySupermarket energy tariff data.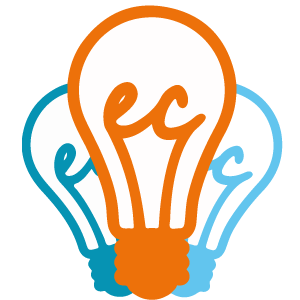 9.2.2.The comparison data will be based on the personal information you have provided, so will only be as accurate as the details you give. We will run frequent searches against MoneySupermarket energy tariff data (usually monthly) using this personal information and in registering for this service you agree and accept that we will regularly contact you with information and offers about your energy savings for the purpose of helping you to save money. This includes letting you know when we are running collective switches or similar market leading tariffs. If you don't want us to contact you, you can unsubscribe from our Cheap Energy Club service at any time. See our Privacy Policy which explains in more detail how Cheap Energy Club uses the personal information you give us.
9.2.3. MoneySupermarket provides the energy comparison service, handles all provider switches and processes all cashback due in connection with switches (where applicable). Cashback T&Cs apply – please see MoneySupermarket's cashback T&Cs.
9.3 Credit Club
9.3.1. Our Credit Club service has been created to help demystify your credit situation and show you the personalised actions to take to improve it. Credit Club allows you to check your credit score and boost your chances of getting credit.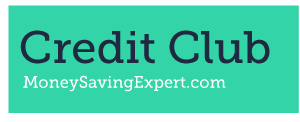 9.3.2. The personal information you give us will be used to verify your identity with Experian as part of our identity authentication process and to send you emails at your request to help with logging in to Credit Club (eg, to reset your password). Your affordability and eligibility results will also be partly based on this personal information (and partly based on your Experian Credit Report).
In registering for this service you agree and accept that we will regularly contact you about information based on your credit rating for the purpose of helping you save money. See our Privacy Policy which explains in more detail how Credit Club uses the personal information you give us.
9.3.3. The Credit Club services have been built in partnership with Experian Ltd ("Experian") a UK credit reference agency. By submitting your details, you are consenting to Experian using them.
9.3.4. If, when you've registered to use Credit Club and given us permission, we will also contact you to let you know about consumer news, other MSE Personalised Tools, other MoneySaving tips, products and exclusives which we think you may be interested in. For further information about how your details will be used, please read the rest of these Terms, our Privacy Policy and Experian's terms and conditions.
9.4 Eligibility Tools
9.4.1. Our eligibility tools match your data to the criteria companies are looking for to see your chances of successfully obtaining a particular product such as a credit card or loan.
9.4.2. These tools have been built in partnership with HD Decisions – an Experian business ("HD") in conjunction with, from time to time, Capital One Plc and the following UK credit reference agencies: Callcredit Limited ("Callcredit"), Equifax Limited ("Equifax") and Experian Ltd ("Experian"). By submitting your personal information, you are consenting to HD passing it to Callcredit, Equifax and/or Experian. For further information about how your personal information will be used, please read the rest of these Terms, our Privacy Policy, Capital One's terms and conditions and HD's terms and conditions.
9.5. Note that it is your responsibility to:
9.5.1. check and ensure that all information, content, material or data you provide on the Site is correct, complete, accurate and not misleading and that you disclose all relevant facts;
9.5.2. ensure that any username, password and/or other identification information you create is kept confidential by you and is not disclosed or shared with anyone. Where you do disclose any of these details, you are solely responsible for all activities undertaken on our Site where they are used;
9.5.3. choose a strong password to access your personal information on our Site. Your password can only be reset with access to the email address registered in our system.
9.6. For further information on all the MSE Personalised Tools, please see our Privacy Policy.
10-13. Disclaimer of warranties & liability, indemnity, general & changes
10.1. We provide our Site in good faith but we can't and don't warrant the completeness, truth or accuracy of the information or other content or postings found on our Site, or their usefulness for any particular purpose. You acknowledge and agree that: (i) your use of the Site is at your own sole risk; and (ii) you bear full responsibility for your own MoneySaving research and decisions and that we shall not be liable for any action that you or others take or don't take based on your use of or reliance on information provided by us or other users of our Site.
10.2. Before you apply for any products via our Site and in particular the MSE Personalised Tools, it is very important you: (i) carefully read the terms and conditions of the product, the product provider's terms and conditions and any other terms applicable to the product; (ii) check all the information held by the product provider about you to ensure it is correct, complete and accurate. We make no representations and warranties as to any linked websites and MoneySavingExpert.com has no liability or responsibility with respect to your use of such websites. It is your responsibility to: (i) ensure the product matches your requirements and that you agree to the terms and conditions of the product before you apply for it; and (ii) identify and correct any mistakes or errors in the information about you held by the product provider before you apply for any product. We cannot accept any responsibility or liability for any loss or damage you may suffer or incur: (i) in the event that any product you apply for does not meet your requirements, or is not suitable for you; or (ii) if any information about you held by the product provider is not correct, complete and accurate; or (iii) if it is misleading, or if you have failed to disclose all relevant facts. If you're in any doubt as to whether any information is relevant or required to be disclosed, or that something may be incorrect, you should disclose it to your proposed provider before you apply for the product.
10.3. We don't accept any responsibility or liability for the accuracy or reliability of any statement made on the Site by anyone other than authorised MoneySavingExpert.com employees acting in such capacity.
10.4. We don't promise that your access to our Site, or its content will be delivered uninterrupted, timely or error-free, or that the Site will be free from viruses or other harmful properties. It's your responsibility to implement satisfactory safeguards and procedures to make sure any files you obtain through our Site are free from such contaminations or other harmful properties.
10.5. THE EFFECT OF WHAT IS SET OUT HERE IS THAT YOU ACKNOWLEDGE AND AGREE THAT TO THE FULLEST EXTENT PERMITTED BY APPLICABLE LAW, REGARDLESS OF THE FORM OF ACTION, WHETHER IN CONTRACT, TORT (INCLUDING NEGLIGENCE) OR OTHERWISE, UNDER NO CIRCUMSTANCES WILL WE OR OUR AFFILIATES, INCLUDING, WITHOUT LIMITATION, OUR RESPECTIVE OFFICERS, DIRECTORS, EMPLOYEES, SUCCESSORS AND ASSIGNS, BE HELD LIABLE TO YOU OR ANY OTHER PARTY FOR ANY DIRECT, INDIRECT, INCIDENTAL OR OTHER TYPE OF DAMAGE, LOSS, OR INJURY RESULTING FROM YOUR USE OR DOWNLOADING OF ANY CONTENT ON OUR SITE.
11. Indemnity. You agree to indemnify, defend and hold harmless us, our directors, officers, employees and licensers from and against any claim, liability, cost, damage or loss we may incur (including reasonable legal fees) as a result of any material that you post or transmit on our Site, Social Media or via any other communications systems, any actions you take which disrupt access to and/or the functioning of our Site or any breach by you of your obligations under these Terms.
12. General
12.1. If any of these provisions is deemed invalid, void or unenforceable that provision will be deemed severable from the rest and will not affect the validity and enforceability of any remaining provisions.
12.2. Our failure or delay to exercise any provision of these Terms shall not be construed as a waiver of any provision or right.
12.3. These Terms shall be governed by the laws of England and any dispute between us will be resolved exclusively in the Courts of England.
13. Changes. These Terms were published on 27 March 2018 and replace with immediate effect the Terms previously published on 2 March 2017.
Any questions? If you have any questions about our Site or these Terms, please contact us on furtherhelp@moneysavingexpert.com or by post at MoneySavingExpert.com, 1 Dean Street, London, W1D 2EP.
Posted: 27 March 2018