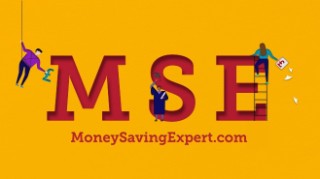 New to the MSE Forum?
How to join, FAQs and more
MSE has recently updated the technology of the Forum, which will require you to reset your password if you were registered on or before 6 February 2020. For a step-by-step guide to logging in to the new Forum for the first time, click this link to skip down this page.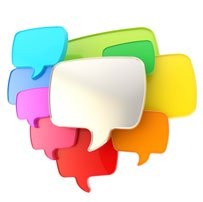 The MoneySavingExpert.com Forum is a social network where users discuss bargains and consumer issues, free from people trying to sell them things.
It's an amazing place with a huge wealth of helpful info and friendly people. But remember it's open to all, content isn't officially checked out by MSE and anyone can post on it.
Millions read the forum and 100,000s post the equivalent of 30+ paperback books on it every day. With 150 boards and sub-boards, it's a wealth of information with a huge community of MoneySavers, including...
So now you've decided to join the Forum, log in and join in!
If you have your own question to ask, click through to the forum board you want to ask it on, eg, House Buying, Renting & Selling, click the bright pink 'new thread' button at the top left of the board, write your question and submit it.
If you want to join in with an existing conversation, click the 'reply' button at the bottom of the discussion thread, write your reply and submit.
If you're looking for discussions about specific subjects, our advanced search will help you. Just complete the fields as appropriate.
Remember too that forumites mustn't do anything to spoil others' enjoyment of the site. Please exercise caution, do your own research and report any post or private message (PM) that you feel is inappropriate, illegal or offensive to forumteam@moneysavingexpert.com.
Please read and stick to the MSE Forum rules
We're a very friendly forum – a community of MoneySavers all here to help each other save money in a welcoming, non-judgemental environment.
To keep it friendly, we have an overarching set of Forum Rules. Please help us help you by reading them carefully before you join.
Welcome to the MSE Forum!
The MSE Forum tech was upgraded on 7th February 2020 and we moved all 1.9 million user accounts across to new Forum software. For security reasons, we did not transfer passwords across so they will need to be reset when you first log in (that's only if you registered before the move started on 6 February 2020).
If you have not yet logged in to the new Forum, you will need to enter the email address associated with your account into the password recover form to request a new password. You will then receive instructions and a link to reset your password by email.
Check your 'Junk' or 'Spam' folders as sometimes email can be incorrectly sent to these folders. Password recovery emails are sent from Forum.NoReply@MoneySavingExpert.com so make sure this is added to your email 'white list' or 'approved senders' lists and try again.

If you still do not receive an email, send a message to ForumTeam@MoneySavingExpert.com and one of our team will help you as soon as possible.

Please note: the team expect to be very busy in the first weeks and months after launching the new Forum so bear with them...they'll help you as soon as they can.

Before the Forum move we emailed everyone with an account to ask them to check their email address was up to date. We also put messages on the Forum and put a note in the Weekly Tip email to make sure everyone was aware.

If you have tried the password recovery form but your email address cannot be found, please try other email addresses you may have registered your account using.

If you are still unable to recover your account, email ForumTeam@MoneySavingExpert.com with your Forum username for assistance.

For data protection reasons we are only able to help with accounts where the username and email addresses match. If you use a different email address to contact us, we won't be able to verify you are the owner of the account.

Please note: the team expect to be very busy in the first weeks and months after launching the new Forum so bear with them...they'll help you as soon as they can.

Your Forum account and weekly email subscription are separate things. While you can use the same email for both, it is your choice and MSE do not currently connect the two together.

Just because you receive the weekly email does not mean you have an account on the Forum or, if you do have an account, that the email address you used to register is the same for both.