Young Drivers' Insurance
Tips, discounts, cashback & more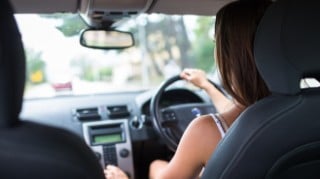 The cost of car insurance for under-25s is eye-wateringly high and expected to continue to rise. The average cost for a 17-22-year-old is already over £1,400/yr. However, you can cut costs.
This is a step-by-step guide to young drivers' car insurance, helping you compare more than 100 providers in minutes, with specialised tricks, and dos and don'ts to save every spare penny.
If you're aged over 25 check our main Car Insurance guide for more.
Get Our Free Money Tips Email!
For all the latest deals, guides and loopholes - join the 12m who get it. Don't miss out
12 ways to cut young driver costs
Did you know the average driver faces an annual insurance premium of £680, with drivers under the age of 25 paying over £1,400? Here are our top car insurance cost-cutting tips for young drivers that can save you £100s.
Get Our Free Money Tips Email!
For all the latest deals, guides and loopholes - join the 12m who get it. Don't miss out
Step 1: The top comparison sites
Once you know the basics from our top 12 tips for cutting costs, it's time to visit the comparison sites which zip your details to a number of insurers' and brokers' websites to find the cheapest quotes. As no single site captures the entire market and prices vary, combining a number of sites is the best way to make a really meaningful saving. For drivers aged 25+, see our Cheap Insurance guide.
Important: Why getting insurance 21 days ahead can save £100s
An MSE investigation in which we analysed more than 18 million quotes from three of the biggest price comparison sites revealed buying your car insurance three weeks ahead of the start day can save £100s compared with buying it 30 days in advance – when fewer insurers return quotes – or at the last minute as you're deemed as higher risk (see news story).
When ranking comparisons, we want to get you to use the best ones, as quickly as possible. We focus principally on price, as depending on who you are, you can get cheaper quotes on different screen-scrapers. However, we also factor in 'softer' features to assess the quality of each.

Ranking on price

We analysed the prices of a large range of insurance quotes given by Compare The Market, Confused.com, Gocompare and MoneySupermarket.

Step 1. Check how many times each comparison site returned the cheapest or within 5% of the cheapest quote.
Step 2. Rank the comparison sites in based on their 'score' in the first category.
Step 3. Assess how often each comparison gave a unique cheapest quote, ie, not just equal cheapest with a higher-scoring comparison.
Step 4. Alter the order to see if it's possible to increase the speed with which you access the cheapest quotes.

Yes and no. Comparison sites send your details to a raft of insurers, they then use information on your credit file to judge your quote. This leaves a 'soft search' on your file which you can see as a reference if you get your credit report – but this worries many people.

Yet crucially lenders CAN'T SEE these soft searches, so they have no impact on your credit worthiness. The only time a hard search – which lenders can see – may go on your file is if you then go on and actually apply for insurance; specifically 'pay monthly' insurance (because they effectively pay upfront for you and you repay the loan over the year).

More info in our Will buying insurance from a comparison site affect my credit score? 60-second guide.

Some comparison sites include 'free' gifts for every policy you take out. At CompareTheMarket.com there's a soft toy meerkat (you can choose from eight) for each new policy plus 2for1 cinema tickets and 2for1 at 1,000s of restaurants (see Meerkat Movies & Restaurant trick for full details).

Though remember, don't end up paying a higher premium than you need to because you are sucked in by the incentives on offer from one particular comparison site.
Quick reference

Our system in a nutshell but for a full whys and wherefores see below

Step 1: Combine comparison sites

Check as many as you can in order

Step 2: Big insurers comparisons miss

Worth checking as can be cheaper

Step 3: Hot promo deals

Current offers comparisons miss
Our comparison site order in full technicolour detail
No single site captures the entire market, so combining a number of sites is the best way to make a really meaningful saving. If you missed our explanation of how we pick our comparison sites, please see the top comparison sites section above.
Price for add-ons clearly displayed? Yes
Voluntary excess matches what was asked for? Yes
Received marketing calls when we asked for none? No
Marketing options? Opt-in
Price for add-ons clearly displayed? Yes
Voluntary excess matches what was asked for? Yes
Received marketing calls when we asked for none? No
Marketing options? Opt-in
Price for add-ons clearly displayed? Yes
Marketing options? Opt-in
Voluntary excess matches what was asked for? Yes
Received marketing calls when we asked for none? No
Received marketing calls when we asked for none? No
Price for add-ons clearly displayed? Yes
Voluntary excess matches what was asked for? Yes
Marketing options? Opt-in
Boost chances to nearly 100%
TRY TO REALLY NAIL DOWN ALL THE QUOTES
If you still haven't found a deal you're happy with, or want to push the envelope, there are some more options to try.
Try QuoteZone* if you have time – usually takes around 5-10 minutes.
Click through to the insurance provider's own website to double-check the quotes, as to speed up searches some comparison sites make a few assumptions (see what to check).

Check whether it's suitable . If you want "free car hire" while your car is being fixed, is it included?

Plus while you're there, it's worth playing with the policy details to see if you can finesse the price down. Look at the excess, and whether adding drivers cuts the cost.
Step 2: Check the insurers not on comparison sites
Two of the biggest insurers on the market, Direct Line and Aviva, only offer their products directly and aren't on comparison sites. Benchmark your cheapest aggregator quotes against the premiums offered by these sites to see if you can slash costs further.
Direct Line*. If you already have a Direct Line policy, give them a try as you could get a discount for having a policy with them.
Aviva*. Grab up to 20% off online and an extra discount of up to a third by adding a second car or van to your policy.
Buy a new motor insurance policy directly from Post Office* and you will get Roadside and Recovery vehicle based cover free for a year.
The option to upgrade the cover is available and costs £20 to include "At Home" cover or £40 to include "At Home and Onward Travel" cover for one year.
Insurance providers regulated in the UK are covered by the same Government-backed Financial Services Compensation Scheme (FSCS) as banks, so if they go into default, you're protected.

A number of insurers – particularly those who offer telematics pay-when-you-drive cover – are based in Gibraltar. However, a special FCA rule says these policies have the same protection as those from UK-based insurers. Specifically: "The UK requires all EEA (European) insurers... to participate in the FSCS in the same way as all insurers that are directly authorised by the FCA."

In the unlikely event a regulated insurer goes bust, the FSCS will try to find another provider to take over or issue a substitute policy. However, if you've ongoing claims, or need to claim before a new insurer is found, the FSCS should ensure you're covered. For more see the insurance section of the Savings Safety guide.
Step 4: Try specialist policies
Once you've tried the comparison sites, it's time to check specialist young driver policies to see if they undercut them. If you are a careful driver who doesn't cover many miles and drives during off-peak hours, you could see a reduction in the premium.
Pay how you drive (telematics)
Despite some confusion, Telematics is not an 1980s games show hosted by Noel Edmonds (that was Telly Addicts!). Telematics is a type of motor insurance policy which prices your premiums depending on how you drive.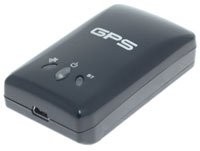 A device inside your car monitors your actions behind the wheel. So the better you're driving, the less you pay.
Remember, telematics policies have more aliases than a rap group. If you're looking at "black box", "smart box", "pay-as-you-drive" or "usage-based" insurance then you're looking at a telematics policy.
The black box feeds data back to your insurer, which takes this into account to reward you, with money back on your premiums, if you can prove you're more Driving Miss Daisy and less Fast & Furious.
Once you've sign up for a policy, you'll need to arrange a date for a black box to be fitted to your car. You don't typically have to pay an upfront cost for the box but the price of it will be incorporated within the premium. Some insurers will impose a fee if you miss a fitting appointment, need to move the box to another car or want it removed.

And if you start tampering with it – thinking you can move it or trick it, and it breaks, expect a hefty bill for a replacement box.

It's not just a case of keeping your hands at ten and two and shifting smoothly up the gears. Insurers will take the following into account.

The time of day or night you drive (11pm to 5am may cost more)
Your speed (stick to the limit)
Gentle braking reactions (hard and sharp stopping is not good)
Gentle acceleration and cornering is good (don't treat your local roads like Silverstone)

Telematics providers will charge you more if you speed or start cornering like Lewis Hamilton. In addition, you won't earn any rewards if you don't drive responsibly. With insurance so expensive, any money back on your cover should be an incentive in itself.

While your insurer will be following your driving closely, there are relatively few restrictions on when and where you drive.

Some insurers, such as iKube and Co-op*, have curfews in place meaning driving at certain times (usually between 11pm and 5am but up to 6am with the Co-op) could result in a fine or an increase in premiums.
Specialist providers to consider
Several providers offer telematic products. Here we've listed a selection of the best around.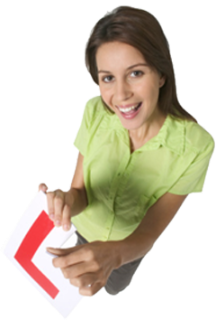 Learner driver insurance
If you're a learner, it often means being added to parents' or friends' car insurance as an additional driver which can up the cost, and put no claims bonuses at risk.

However, it is possible to get specific policies just for the provisional driver which protect this, for example via Veygo by Admiral* or Marmalade's Learner Driver* insurance.
With Marmalade's New Driver* insurance you get the insurance policy alongside low-risk new or nearly new cars on a two to five-year hire purchase or personal contract plan.

This can bring the insurance cost down dramatically, but obviously, you're buying a car at the same time. Do the numbers very carefully before signing up, though it can work out cheaper in the long run for some.
Marmalade's New Driver* car policies also include telematics devices. The cost savings for good drivers are built into your starting price, so it can be increased if your driving is poor.
Get Our Free Money Tips Email!
For all the latest deals, guides and loopholes - join the 12m who get it.
Step 5: Cashback, discounts & haggling
By now you'll know the cheapest provider, yet you may be able to cut the cost even further. The list below takes you through a variety of options to improve your deal.
Cashback websites
These sites carry paid links from some retailers and financial services providers; in other words, if you click through them and get a product, they get paid. They then give you some of this cash which means you get the same product, but a cut of its revenue.
Don't choose based only on cashback, see it as a bonus once you've picked the right cover.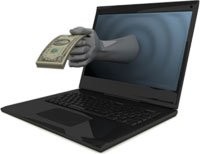 Those new to cashback sites should ensure they read the Top Cashback Sites guide for pros and cons before using them.
Things you need to know before doing this...
Never count the cash as yours until it's in your bank account. This cashback is never 100% guaranteed, there can be issues with tracking and allocating the payment, plus many cashback sites are small companies with limited backing, and you've no protection if anything happens to them.
Withdraw the cashback as soon as you're allowed. Money held in your cashback site account has no protection at all if that company goes bust, so always withdraw it as soon as you're eligible.


Clear your cookies. While it shouldn't be a problem, if you've used comparison sites beforehand, there is a minor risk that the cashback may not track due to cookies – so it's good practice to clear those first (read About Cookies).
Haggle on your car insurance
The car insurance market is very competitive and companies are desperate to retain business – but never just auto-renew.
Insurers love auto-renewing, as it's a fine for apathy where they hoick the premium knowing you'll pay. If a policy has automatically renewed, getting out of it usually means charges and fees, so don't get caught out.
Once you've got your overall cheapest price, get on the phone and try to haggle as your renewal is a starting point. There's often massive price flexibility, but be fully armed with the screen scrapers' cheapest quotes and any available cashback first.
The first port of call should be your existing insurer. If it can beat or even match the best quote it saves the hassle of switching policy. If that doesn't work and you're still in the mood, take it to a broker. For more haggling tips, read the full Haggle On The High Street guide and The top 10 firms to haggle with.
Have you used this guide's techniques to save on your car insurance? If so, please feed back on the price you found in the Young Drivers' Insurance Savings forum discussion.
How to complain about your insurance provider
The insurance industry doesn't have the best customer service reputation and while a provider may be good for some, it can be hell for others. Common problems include claims either not being paid out on time or at all, unfair charges, or exclusions being hidden in the small print. It's always worth trying to call your provider first, but if not then…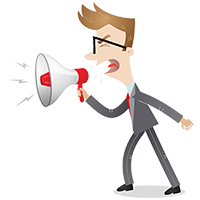 Free tool if you're having a problem
This tool helps you draft your complaint and manage it too. It's totally free, and offered by a firm called Resolver which we like so much we work with it to help people get complaints justice.
Free tool if you're having a problem
This tool helps you draft your complaint and manage it too. It's totally free, and offered by a firm called Resolver which we like so much we work with it to help people get complaints justice.
Unfortunately there are several reasons for this. Young drivers are less experienced than older road users, bringing them into a higher risk category with insurers. Less experienced drivers are more likely to have more accidents, and therefore put in more claims to their insurers – so insurance companies make their premiums more expensive to compensate.

Yet by driving carefully you can help offset this and lower your premium – see above for more.

Beware 'pay monthly' options – usually the insurer just loans you the annual cost and then charges interest on top at hideous rates. As the average cost for a 17-22-year-old is over £1,400, paying by installments can easily add in excess of another £200 to your premium.

So either pay in full, or if you can't afford it, try to borrow the money elsewhere more cheaply (ideally on a 0% credit card for spending, ensuring your repayments are big enough to clear it within a year).

If paying by credit card, check if the insurer or provider charge a fee for doing so – though the fee is usually less the monthly installments interest charge.

Yes – cars must be insured unless declared off-road. The Continuous Insurance Enforcement scheme means all cars must be insured – even if no one drives them. The aim's to crack down on two million uninsured drivers by matching up the database of cars and insured drivers.

The only way out is to apply for a SORN (Statutory Off Road Notification) declaring your car will never be driven. Ensure you search for the new cheapest in advance of renewal, or you'll end up just auto-renewing to stop the fine.

If your insurance allows it, driving someone else's car instead of yours can be a way to cut mileage. Check your policy details carefully to find out if you can.

If you have fully comprehensive insurance then often, although not always, it includes what's called "driving other cars" cover. This provides you with third party cover whilst reducing your mileage and therefore the cost of your own policy.

Generally, insurance is a lot cheaper for a moped or motorbike than for a car. Plus, some insurers may put any no claims bonus from bike insurance on your car insurance too if you later get your car insured with them. Yet do take safety into account as a new driver – if you're in an accident, you're better-protected if you're in a car. See the Bike Insurance guide for more.

Brokers and screen scrapers may seem like they're doing a similar job, as each search a number of different insurers; yet they're radically different beasts. A good analogy for this is to compare it to searching for the cheapest loaf of bread.

Individual insurers are like bakers, your choice is simply to buy its cheapest loaf that suits.

Brokers are like supermarkets; they stock a range of bakers' loaves and the price charged depends on their relationships with suppliers.

Screen scrapers are different: it's like sending someone round supermarkets and bakers to note all their prices.

Some schemes do offer an accelerated no-claims bonus – giving you a year's no-claims bonus after 10 months – such as Admiral's* Bonus Accelerator.

MSE's forumites have also suggested another tip. If you've previously been insured as an additional driver on, for example, your parents' policy, call your insurer and ask if they'd be willing to take this into account for a no-claims bonus. Some insurers do this, including Direct Line*. See the Great Young Drivers Insurance Savings Hunt discussion for more tips and tricks.

If you have an accident, and damage someone else's car, but decide to cover the costs yourself, then strictly speaking, you should still tell your insurer about it.

Many don't, thinking it will increase premiums, yet a problem may arise if you have a second accident and it is found to be related to work undertaken for the first. If this happens it would most likely result in the claim not being paid, rather than the insurance being cancelled or being reported for fraud. But it could still end up costing you £1,000s.
Get Our Free Money Tips Email!
For all the latest deals, guides and loopholes - join the 12m who get it.
Join the MSE Forum Discussion