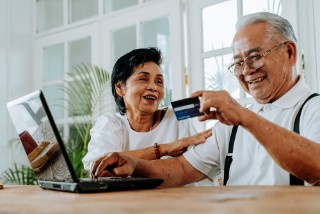 Section 75 refunds
Free protection for credit card spending on items over £100
Section 75 is your secret financial superhero – buy something costing more than £100 and less than £30,000 on your credit card, and your card company has a LEGAL responsibility to come to the rescue if there's a problem. So if something you've paid for has turned up broken or faulty, or perhaps didn't arrive at all, you may be able to get your money back through a section 75 claim. And we've a free tool to make it easy.
While every effort's been made to ensure this article's accuracy, it doesn't constitute legal advice tailored to your individual circumstances. If you act on it, you acknowledge that you do so at your own risk. We can't assume responsibility and don't accept liability for any damage or loss which may arise as a result of your reliance upon it.
For all the latest deals, guides and loopholes simply sign up today – it's spam-free!
What is Section 75?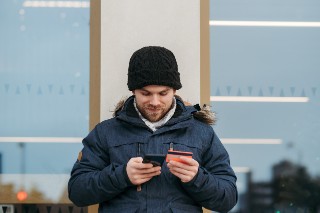 Section 75 is an important UK consumer protection law made in the 1970s that means your credit provider must take the same responsibility as the retailer if things go wrong with a purchase. Yet it doesn't work on all purchases – just those costing a certain amount:
Section 75 means that if you pay for something costing over £100 and less than £30,000 on credit, the lender's equally liable (along with the retailer) if something goes wrong.
This isn't the credit provider being nice. It's a legal protection put in place so that you're never in the position of paying off debt for something you either didn't receive, or wasn't as it should've been. Whether it's a flight, kitchen, computer, or anything else, pay on a credit card, store card or with store instalment credit, and the credit provider's responsible too.
Top tip – pay the deposit by credit card and you're covered for the whole cost of an item or service
The law's clear on this – you get the protection for the whole cost of an item or service, even if you only pay for a part of it on credit. The only condition is that what you're buying must cost more than £100 and less than £30,000 in total. As long as it does, you'll be covered for the full amount, even if you only pay 1p of it on your credit card.
This all comes from Section 75 of the Consumer Credit Act 1974, which why it has the rather uninspiring name Section 75. The act rather impenetrably says…

75. — (1) If the debtor under a debtor-creditor-supplier agreement falling within section 12(b) or (c) has, in relation to a transaction financed by the agreement, any claim against the supplier in respect of a misrepresentation or breach of contract, he shall have a like claim against the creditor, who, with the supplier, shall accordingly be jointly and severally liable to the debtor.
Section 75 really works – hear from people who have tried it...
One MoneySaver paid the deposit for their car by credit card, and got a full refund using Section 75 when the trader went bust.

I ordered and paid £15,991 in full for a new car but before I took delivery, the trader went into liquidation.

Thankfully I had paid the first £100 deposit on my Barclaycard credit card. So I made a Section 75 claim. It took six months, but this week I received a credit to my card of the whole amount, just from having paid the first £100 on my card.
And in another success story, MoneySaver Linda and her husband followed the advice in this guide. When buying a £22,400 kitchen they paid £200 as a deposit on a credit card for extra protection. The firm went bust before installing the kitchen, so they asked the card firm for all the cash back – as they were due.
When their request was rejected, Linda went to the Financial Ombudsman, which ordered the card provider to pay out the full whack, plus 8% statutory interest and £200 extra for "inconvenience caused". Read a quote from Linda below, or see her full "I got £23k back" story.
Martin's always said to keep going with a claim. Tesco (the card provider) tried to say the name of the business owner was different to his real name so it wasn't the same person. But I kept going back on MoneySavingExpert and reading about Section 75 and I kept thinking, 'don't give up, keep going, keep fighting' as I knew we were right. When we heard the adjudicator had found in our favour, I burst into tears. I just couldn't believe it.
What does Section 75 cover?
Section 75 is FANTASTIC protection – if your purchase qualifies!
The table below covers scenarios where section 75 does and doesn't apply. Yet, for all the scenarios, do remember that the item or service you're buying needs to cost at least £100.01 but not more than £30,000. If it doesn't, then you won't have section 75 cover (though you may be able to get your money back using chargeback).
You're COVERED by Section 75 if you...

Used a credit card to pay for a deposit towards an item that costs at least £100.01 but not more than £30,000 – even if the deposit is just 1p.

Purchased something with either a store card or store instalment credit.

Bought something with PayPal Credit – see our full PayPal & Section 75 guide.

Used your credit card through Apple Pay / Google Pay.

Used credit to buy something that's arrived but it's not as described (online, in a catalogue, or over the phone).

Used credit to buy something that turned out to be faulty (though do check if it's under warranty first, as you may be able to get the manufacturer to fix it).

Used credit to buy something that never arrived.

Bought something on credit from a seller that's gone bust.

Used your credit card to buy something from another country online, by mail order, over the phone, or while on holiday.

Used your credit card to buy from a ticket site that's the sole vendor of the tickets (for example, direct from a concert venue).

Had other costs associated with a cancelled event (for example, a hotel or train tickets).

It's a GREY AREA if you...

Bought an item using PayPal and some other 'modern' payment types such as Google Wallet or Curve (even if a credit card is used). Take a look at our full PayPal & Section 75 guide.
Bought an item as a secondary cardholder or purchased something in the name of someone other than the primary cardholder (for example, a gift subscription). Read more on secondary cardholders and gifts.

You're NOT COVERED by Section 75 if you...

Paid for an item on your credit card that cost £100 or less, or £30,000.01 or more (or paid a deposit on your credit card for that item). Try chargeback instead.
Bought multiple single items that only add up to between £100 and £30,000 when combined. But you may be able get your money back via chargeback.
Bought something from a third party seller. This includes things like buying a ticket from a travel agent or something through Amazon Marketplace, as these are also treated as third party sellers. But you may be able to use chargeback.
Made your purchase using a Buy Now Pay Later (BNPL) service. Complain to the BNPL provider instead. Failing that, try a chargeback claim.
Paid for something on your debit card (though you might still be able to use chargeback).

Paid for something with cash you've withdrawn with a credit card.

Used hire purchase to pay for something, such as a car – this has its own protection scheme.
If you qualify for Section 75...
If you meet the criteria outlined at the top of the table, it's likely you'll be able to make a Section 75 claim if something goes wrong. Find out the best way to make a claim.
While that may sound simple enough, there are a couple more questions to bear in mind:
Does your item or service count as a single item? Depending on the circumstances, things can sometimes be classed as either a single item or multiple items. Here are a couple of examples:

– If a suit jacket and trousers are individually priced at £60 each, you're not covered, but if you buy the suit as a whole for one price of £120, you are covered.

– Two flights costing £99 each wouldn't be covered. However, if you bought the flights as a return 'package', they would count as a single item and would be covered by Section 75.

A good general rule is: if it appears as one item on the receipt or order confirmation, it's likely to be classed as one item for Section 75 purposes.

Can you claim for associated costs? The law allows you to claim for 'consequential losses' arising from the problem. In other words, if what went wrong forced you to shell out, the credit company is liable just like the retailer would be. Obviously it's more difficult to do, but it's still legal.

One MoneySaver managed to claim back transport and hotel costs following a postponed concert...
Last year I purchased concert tickets for myself and a friend. The concert was postponed but while the tickets were still valid, I'd also spent £230 on train tickets and hotel accommodation.

I contacted the rail companies and the hotel to ask for a refund, only to be told they were non-refundable. So I contacted my credit card company quoting the Consumer Credit Act and asked for a refund.

This morning, to my surprise, I received a letter from my credit card company offering me a full refund of £230.
If you don't qualify for Section 75, DON'T despair just yet...
...it doesn't necessarily mean you've got no buyer protection at all. Below we cover some of the other protections you might be eligible for, including chargeback and Section 75a.

For all the latest deals, guides and loopholes simply sign up today – it's spam-free!
How do I make a Section 75 claim?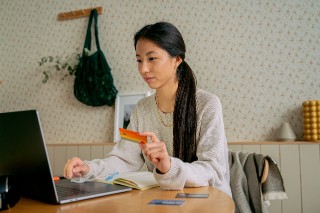 The law makes clear that both retailer and credit card company are jointly responsible for Section 75 claims.
It might be easier to first complain to the retailer in some instances, for example if you're looking for a repair or a replacement rather than a refund, but you don't have to.

If the retailer has gone bust, or is overseas, for example, you can bypass it and go direct to your credit card provider. Make sure your claim goes to the right place – if you have an HSBC Mastercard, for example, you should contact HSBC, NOT Mastercard.
You'll likely be asked to give your card provider:

Details about the transaction – including the date, amount, and what you were trying to buy.
Why you're making a Section 75 claim – this could be because a product or service hasn't met up to the standard required by your consumer rights, or because the thing you bought hasn't turned up at all. Sometimes you might be asked for evidence or independent verification that the thing you bought is faulty.
Any action you've already taken to reclaim the money from the seller / service provider – your card provider will likely ask whether you've attempted to recover the money yourself. But remember, the card provider is jointly liable for the amount too.
There are three main ways you can make a Section 75 claim:
By submitting a claim with our free Section 75 reclaim tool
Writing to your credit card company using our template letter
If it doesn't work and your claim's rejected, your next port of call should be to escalate your claim to the Financial Ombudsman.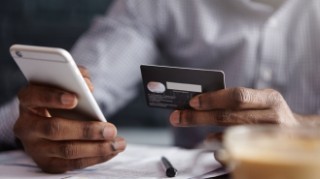 How you do this will differ depending on your card provider. Some let you dispute payments simply by tapping on the transaction in your mobile banking app, while others let you claim via their online chat service or over the phone.

Check with your card provider to find out how to make a claim. You can usually find this out on its website, or in the 'Help' section of your mobile banking app. If it seems easy to claim through your card provider then go direct, but if they ask you to jump through multiple hoops or fill in a claim form, your best bet is to use our free Section 75 reclaim tool.
Option 2:

Make a Section 75 claim using our free reclaim tool


We've partnered with complaints firm Resolver on this tool. It helps you draft a letter (which you can alter before sending), sends it, tells you when you've had a response, keeps track of your complaint, and escalates it to the Financial Ombudsman if necessary.

In the tool, select your card provider, then "Credit cards" then "Problem with a purchase (Section 75" from the dropdowns. Then you'll need to choose why you're making the claim. You'll then be taken to Resolver's website where you can fill in details of your claim – always give as much information as possible. Your claim letter will then be drafted for you, and in most cases you can send it to your card provider directly on Resolver's website.
Note: Resolver isn't a complaints management firm. There's no charge to use the service, and you're in charge of complaint and progressing it – but it will support you through the process, and help you escalate your claim at the right time too.
Option 3:

Use our template letter

If you'd rather just send the letter yourself, we've also made a template that you can use as a general guide. Click the link below to download and edit:
Section 75 claim rejected? Escalate your complaint to the Financial Ombudsman
If your credit provider won't help, has taken longer than eight weeks to deal with your complaint, or you're not satisfied with their response, escalate it to the Financial Ombudsman.

This is completely free and well worth doing. The ombudsman can look into complaints where you feel you've not been dealt with fairly and reasonably. This includes where a firm hasn't met good industry practice, as well as the regulators' rules and the law of the land. This route is less formal than a court hearing, but the Ombudsman can still order firms to pay you compensation if it agrees with your case.
If you use the Resolver service above to help with your claim, it will notify you when it's the right time to escalate your complaint to the Financial Ombudsman, and help you do that.
Not covered by Section 75? You may still have some protection...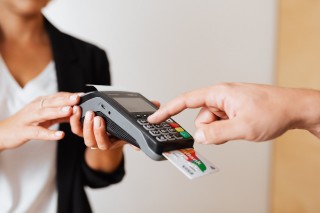 Section 75 isn't the only protection you have when you buy things on credit. So, if your purchase didn't qualify under the Section 75 rules, you may be protected by...
Chargeback
Section 75 only kicks in for credit purchases of more than £100 (so £100.01+). It doesn't apply to anything you pay on a credit card costing less than that, and nor does it apply to anything – bought at any price – on a debit card or charge card (as these aren't considered credit purchases).
But where Section 75 doesn't apply, there's another rule that you may be able to fall back on. It's called chargeback, and it allows the card provider to reverse a payment you've made to a retailer if it agrees you've a legitimate complaint.

As a rule, act quickly with chargeback as there's a claim deadline. The rules set by Visa, Mastercard and American Express usually only give you 120 days to claim – and the clock normally starts ticking when you first notice a problem, but it depends on the situation. See our Chargeback guide for full info.
Section 75a
If your purchase is more than the Section 75 limit, but still using some form of credit, you may be covered by Section 75a – but it's a bit more complicated than Section 75.
Section 75a covers things costing over £30,000, up to £60,260. But for a purchase to be covered, the finance must be properly linked to an item (known as a debtor-creditor-supplier agreement), so that the finance firm can see a clear relationship between the money and goods.
For example, if you used a personal loan to buy a £40,000 car, you wouldn't be covered if as you could have used that to buy anything. However, if you arranged a loan, specifically for the car, through the car dealership, that would be covered.
The other big difference is that under Section 75 you can take your complaint to either the good/service provider OR to the credit provider, as they're both jointly and severally liable. But under Section 75a, you need to have unsuccessfully complained or tried to complain to the supplier (if they still exist) BEFORE you can make a claim to the credit provider.
For all the latest deals, guides and loopholes simply sign up today – it's spam-free!
Section 75 FAQs
No, as Section 75 only applies to items bought on certain types of credit. But there is a way you can access some purchase protection using a prepaid card. Prepaid cards allow you to load them with cash before spending. They don't credit-check, so they're useful for people who can't get credit.

For example, Cashplus offers a contactless debit 'account' that behaves like a prepaid credit card, offering purchase protection similar to Section 75 – although this is NOT legal protection.

If you've paid for something on a card but since cancelled it, you may still have Section 75 protection.

The Financial Ombudsman Service told us that assuming you meet all other criteria you should be covered, as the fact you've cancelled the card doesn't matter. The original payment method is what's important – in other words, that you paid on a credit card.

If you have any doubt, put in a claim – the worst that can happen is your claim is rejected.

Credit card companies make their money by charging you interest. And frankly the interest cost is so large it often overrides the protection, so follow…

The Golden Rule: Always set up a direct debit to pay the card off in full each month, so you'll never pay interest.


If you don't have a credit card or have debts on a card, and need another specially for these purchases, which you can pay off in full each month, it's time to apply for a new card. The two best choices are:

A cashback credit card

These pay you when you spend on them. With a direct debit set up so there's no interest, they can add £100s a year to your income without any hassle. Full info and best buys in our Credit card rewards guide.

A 0% spending card

If you're going to spend on a card you can't repay in full, ensure it's as cheap as possible. A number of cards offer 0% interest for more than a year on all your spending. Full info and best buys in our Best 0% credit cards guide.
Have your say in our forum!