When is the best time to renew car insurance?
Most car insurance policies run for 12 months, with a new price calculated for the following year around a month before it ends. Yet you should never just auto-renew as it's likely you'll pay more than you need to. Always compare prices 20 to 26 days ahead, as this is usually the cheapest time. For why, read this short guide...
How does car insurance renewal work?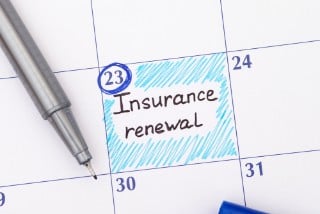 Traditional car insurance runs for a period of 12 months, with the price you pay staying the same for the duration (unless any of your details change, such as changing your car, moving home or having an accident).
Around a month before the end date, your current insurer will send you a renewal notice which will have the price you paid for this year, and the price you'd need to pay for another year's cover.
You can then choose whether to stick with it (do nothing and it will auto-renew), or you can switch to a different insurer.
Why is my car insurance renewal usually more expensive?
There are many factors an insurer will consider when pricing a policy, with details like your age, the car you drive and whether you've been involved in an accident (even if it wasn't your fault) all making an impact – see what affects my car insurance quote.
However, sadly car insurance isn't always logical, so even if you've had a year free of claims (which has increased or maintained your no-claims discount) and have had no other changes, your insurer could still hike the cost.

This could be down to rising costs that the industry as a whole are facing (such as rising staff costs) or your insurer might have changed its strategy and no longer wants to offer the cheapest prices.
Rather than comparing your new price to the one you paid last year, use our Car Insurance Compare+ tool to see quotes from multiple insurers at once, so you can work out where your renewal price sits.
For all the latest deals, guides and loopholes simply sign up today – it's spam-free!
How do I find the cheapest car insurance?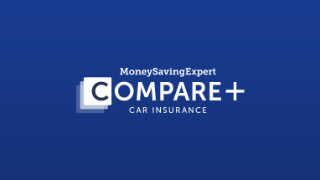 Using a comparison site is the easiest way to compare hundreds of quotes, taking just a few minutes to fill in your details. However, there are several to choose from and different insurers appear on different comparison sites – plus the same insurer might be cheaper or have special deals with one and not the others.
The ideal scenario is therefore to combine at least two comparison sites, or as many as you have time for. To help, our Car Insurance Compare+ tool checks one site off the list (we've borrowed MoneySupermarket's question set), and shows whether it's likely you'll get a cheaper quote by going to Direct Line and the order of the other comparison sites to try next (Compare The Market or Confused.com).
It also gives you cost cutting tips as you complete the questionnaire, including...

The cheapest time to get quotes is 20 to 26 days ahead of your renewal date – cover becomes more expensive the closer you get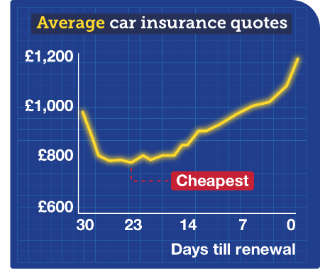 Strangely, the timing of your quote can impact the overall price you pay, with car insurance costs increasing the closer you get to your renewal date.
We analysed over 70 million quotes from the four biggest comparison sites – Compare The Market, Confused.com, Gocompare and MoneySupermarket – and found the average quote made on the day of renewal was £1,198, or £694 23 days earlier. That's a huge difference of £504.
You might not see savings as large as those, but the principal still stands. Generally, you're seen as more of a risk if you leave sorting your insurance to the last minute, but get quotes too early and you could miss cheap deals from insurers that won't provide quotes that far out.
How do I stop my car insurance from renewing?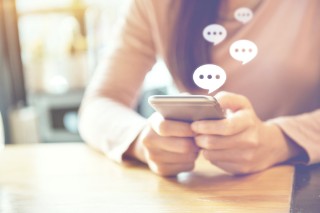 If you've found a cheaper or better policy elsewhere and want to leave your current insurer, you just need to let it know before the renewal date.
Most insurers will usually ask you to contact it via phone or live online chat to let it know you want to end the policy. At this point they will often ask you questions about the new policy and price you've found, and will usually see if they can match it (or come close) to try and lure you to stay.
If their counter-offer is decent, and you choose to accept it, then your insurance will automatically renew at that new price (if you've already signed up to a new insurer, just remember to cancel that – which you can usually do with no penalty within the first 14 days).
If you still want to cancel, your insurer will process your request and you should receive confirmation that your cover will stop at midnight the day before your renewal date. See cancelling car insurance for more help.
For all the latest deals, guides and loopholes simply sign up today – it's spam-free!
Have your say in our forum!