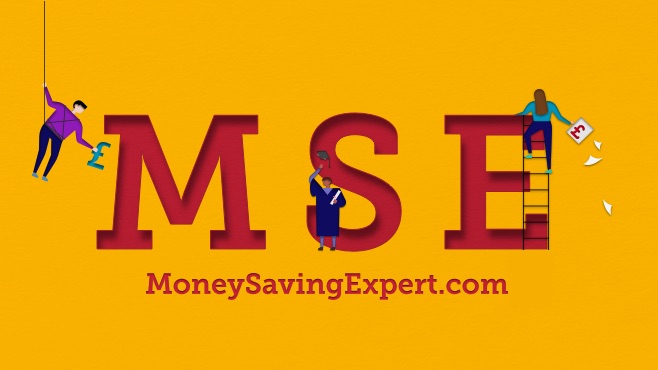 About MoneySavingExpert
The site, history and team
MoneySavingExpert.com is the UK's biggest consumer website, with about 16 million users a month. The site's dedicated to cutting your bills and fighting your corner with journalistic research, cutting-edge tools and a massive community – all focused on finding deals, saving cash and campaigning for financial justice.
The average person in the UK can give themselves the equivalent of a 25% pay rise by being an active, savvy consumer and shifting to the very best deals. This site's here to show you how. To get started, see the Money Makeover guide.
Founder and Executive Chairman Martin Lewis created MoneySavingExpert in February 2003 for just £100. The site's ethical stance and consumer revenge approach have made it the UK's official number one money site. It's won many awards and is now a constant port of call for consumers and policymakers alike.
In September 2012, the site joined the MoneySupermarket group (see Martin on joining MoneySupermarket). This has boosted the technology resource and secured MSE's future, meaning even more people will benefit from its unbiased, campaigning stance. Yet the site continues to operate as an entirely independent entity and its stance of 'putting the consumer first' is protected by an iron-clad legal Editorial Code.
Honours: The site's honours include Radio 2's Most Useful Website of the Year, a parliamentary motion commending the site and the Bradford & Bingley Personal Finance Awards New Media winner. The site was also number one for business information in the Hitwise Awards.
In 2018, MoneySavingExpert won Brand of the Year at the Drum Online Media Awards, Organisation of the Year at the Protection Review Awards, and a gong for blogging at the Shomo Awards. MSE was also named Personal Consumer Website of the Year at the Santander Media Awards in 2015, and was runner-up in the Financial Consumer Website of the Year category at the same awards in 2016.
The site never charges to save people money, nor does it take any advertising. Companies cannot pay to buy space on the site (see the How this site is financed guide for more info). Any top deals, best buys, tips or suggestions on the main site are purely down to journalistic research from the MSE team and Martin (see the Editorial Code).
The underlying philosophy is that we live in an adversarial consumer society:
A company's job is to make money. A consumer's job is to maximise their cash. Companies spend billions on advertising and teaching their staff to sell, yet we don't get buyers' training.
We want to redress the balance and aim to do it in a number of ways.
The weekly MSE Money Tips email

Thirteen million receive MSE's Money Tips email every week. All the latest deals, guides and loopholes go into it. And as more than two-thirds of the best deals expire within a week, the email's aim is to ensure you don't miss out.

Super-detailed MoneySaving guides

The main site has a huge range of guides, from Cheap Gas & Electricity and PPI Reclaiming to Balance Transfers and Budget Flight Fee-Fighting. Rather than just saying "shop around", the guides feature super-detailed product research. A good starting point's the Money Makeover guide.

Nifty free MoneySaving tools

The site's brimming with clever gadgets to help you bag deals, analyse finances and earn cash – from the Income Tax Calculator to the MSE Budget Planner.

The MoneySaving Forum

The MSE Forum is one of the UK's biggest social networks. It has more than 1.8 million members, and at any one time, thousands of users are discussing ways to save, as well as supporting and motivating each other.

The forum's split into different subject boards, each with its own mini-community, including Debt-Free Wannabe (working together to get out of debt), Grabbit While You Can (top bargain spotting), Old Style MoneySaving (thrifty ways from older days) and Freebies (free stuff grabbing).

New to the forum? If you're unsure where to start or find it daunting, read our Forum Intro guide to help you find your way around.

Campaigning work

MoneySavingExpert now has a small campaigns team, who work alongside Martin to liaise with charities and politicians to put the consumer's point of view across.

We lobby over issues such as financial education, payday loans and claims management regulation, as well as making sure the consumer's voice is heard in the corridors of power.
Watch Martin's Money Rant Video
Martin Lewis explains the philosophy behind MoneySavingExpert
Terms and conditions of use
It's important to let you know that information on this site does not constitute financial advice. All information is based on journalistic research and analysis rather than tailored advice aimed at individuals.
Decisions should be taken only after considering the effects on specific circumstances. Please read the full legal terms and conditions. To protect the site, Martin Lewis is a registered trade mark belonging to Martin S Lewis, and Money Saving Expert, MSE and MoneySavingExpert.com (among others) are registered trade marks owned by MoneySupermarket Group PLC.
The easiest way is to let Martin tell the tale...
It's funny to look back at the birth of MoneySavingExpert – in many ways it went viral before the term viral did.
I'd been working as the Money Saving Expert on TV and writing a newspaper column since 2000 – and during my research I'd often stumble across short-lived ways to save money – so I'd pop them in an email to friends with the tongue-in-cheek subject line 'Martin's Money Tips'.
I didn't think much of it until, after a couple of months, I was at a party and people I'd never met before were thanking me for the emails. My friends had been forwarding it to their friends. I thought I'd make it easier and set up an email list built around a basic homepage so anyone could get the info.
The email grew quickly and soon hit 1,000 recipients. I thought the site could help promote my journalism work, and paid a web designer in Uzbekistan the princely sum of £100 to design a more professional version. This was launched on 22 February 2003, which I count as the site's birthday.
By coincidence at the same time I got my first big TV slot, on ITV, and the two became symbiotic. My reputation built; the site grew; the site growing built up the demand for me as a journalist.
From that point the site's growth exploded. There were 100,000 on the email list after just a year, less than three years after it hit a million, and by 2014 10 million people had opted in to 'Martin's Money Tips'.
MSE joined the MoneySupermarket group in 2012 and in late 2016 I moved from being Editor-in-Chief of MSE to the highfalutin title of Executive Chairman. That means while I still oversee the site's content, quality, ethics and strategy, the site is day-to-day run by the brilliant MSE team now nearing 100 people.
And as I don't write all of it anymore Martin's Money Tips has become the MSE weekly email, and as I write this in August 2017, over 12.5 million people get it.
Looking back, I'm staggered by how it all happened. I wish I'd been clever enough to design the growth with a masterplan, but, in truth, it's been a gradual instinctive thing over many years.
The fact this once little site is now a campaigning beast, such that when it growls even Number 10 listens, as well as being a place millions have saved billions, is a source of great pride.
Yet the most important thing's still that this is a place consumers can call home.
At first, the site was a one-man band. Then, in May 2004, the first team member joined as full-time web manager to look after the technical side of the site. Now based at what we lovingly call MSE Towers in central London, there are just a few more...
The MoneySaving Team

EDITORIAL AND FORUM TEAMS
TECHNICAL AND OFFICE TEAMS
Amy. Senior Money Writer (see bio)
Adam. Delivery Manager
Andrew. Energy Analyst (see bio)
Amina. CRM Manager – Credit Club
Anthony H. Deals Editor (see bio)
Andrew. Email Developer/Designer
Anthony S. Video & Social Media Manager
Andy. Managing Director
Becca. Social Media Assistant
Angelika. Developer
Becky. Deals Researcher (see bio)
Ben H. Product Manager
Billy. Press Officer
Ben W. Product Manager – Money
Callum. News Reporter (see bio)
Bryns. Technical Lead
Chris D. Assistant Sub-Editor
Carol. Personal Assistant
Deborah. Deals Manager (see bio)
Catherine. Martin's EA
Eesha. Money Analyst (see bio)
Cerys. Product Manager
Gary. Money Editor (see bio)
Chris K. User Support Executive
Guy. Deputy Editor (see bio)
Claire. SEO Manager
Hannah. Editorial Assistant (see bio)
Dan C. Product Designer
Jenny. Lead Writer (see bio)
Dan P. Head of UX & Design
Jo. Associate Editor (see bio)
David H. Senior Product Manager
Jordon. MSE's Coupon Kid (see bio)
David G. Technical Lead
Julie. Assistant Money Editor (see bio)
David K. QA Expert
Karl. Personal Finance Researcher (see bio)
David M. Developer
Katie. Senior Press Officer (see bio)
D'Lena. Developer
Kelvin. Consumer Writer (see bio)
Duane. Technical Architect
Kirsty. Head of Campaigns, PR & Social
Emeline. Product Designer
Kit. Mortgages & Reclaim Writer (see bio)
Emily. Senior Channel Manager
Laura B. Deals Researcher & Writer (see bio)
Gabriella. Senior Product Manager
Laura F. Deals Researcher & Writer
Guilherme. Head of Product – Money
Laura H. Social Community Manger
Hamzah. Test Engineer – Cheap Energy Club
Luke. Senior Sub-Editor
Holly. User Relations Manager
Marcus. Editor-in-Chief (see bio)
Jameel. Commercial Director
Megan. Assistant News & Features Editor (see bio)
Jason C. Service Desk Analyst
Moa. Income & Benefits Writer (see bio)
Jason S. Front End Developer
Naomi. News Reporter (see bio)
Jennifer. Digital Analyst
Oli. Senior Deals Writer (see bio)
Jermaine. Developer
Rhiannon. Deals Researcher & Writer (see bio)
Joanna. Senior Product Manager
Rosie. Senior Money Analyst (see bio)
John. Technical Lead
Sarah M. Consumer Writer (see bio)
Julia. Artworker
Steve B. Senior Utilities Analyst (see bio)
Jules. User Support Executive
Steve L. Senior Money Writer (see bio)
Julie. Commercial Director
Steve N. News & Features Editor (see bio)
Kalpesh. Test Engineer
Thiri. Campaigns Officer (see bio)
Keith. Organic Performance Executive
Tine. Forum Manager
Linda. Senior Commercial Manager
Tony. Insurance Analyst (see bio)
Lindsay. Email Communications Manager
Will. Senior Policy & Campaigns Officer (see bio)
Matt. UI Designer
Mwayi. User Support Executive
Olu. Test Engineer
Patricia. UX Manager
Raff. Developer
Roxanne. CRM Executive
Sadiah. Junior Developer
Sam. Product Director
Shukhrat. Operations Assistant
Simon. DevOps Engineer
Tamar. Head of Legal
Tolu. Test Engineer
Weleid. Commercial Executive
Zoey. Executive Assistant
This site's dedicated to empowering consumers and putting money in their pocket, and the MoneySavingExpert.com Charity Fund does it even more directly. With almost £1 million donated so far, it's MoneySavingExpert's way of giving back to users.
A large chunk of the money goes to support the MSE Charity, which offers grants to groups to provide education and information about consumer and debt issues. The rest goes to five general charities nominated by site users, and other one-off donations.
This is separate to the money Martin put into the Martin Lewis Charitable Fund when MoneySavingExpert joined the MoneySupermarket group. For more information on what Martin's donated, see his blog.