Can you transfer car insurance?
If you buy a new motor, it's usually simple to transfer the policy - but it's not always cheapest
When you buy a new car, it's important to sort out your car insurance before you get behind the wheel, just in case something happens as you're driving it home. The easy option is to simply transfer your existing insurance over to your new car, though you may be able to cut costs by switching. This short guide takes you through it all.
Can I transfer my existing policy to a new car?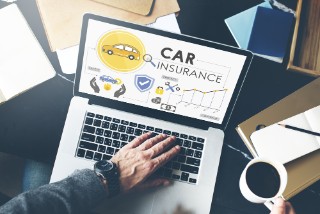 Yes, it is possible to transfer your current car insurance policy over to a new car – and it's usually an easy process too.
If you're midway through your car insurance policy, and you change cars (or any other details for that matter) you'll need to let your insurer know. Your existing insurer will then update the details of your policy, so you'll be covered on your new car.
However, most will charge an admin fee to make the transfer, and – depending on the make and model of your new car – the overall price you pay will often change too, so you may find it ends up cheaper to switch to a new policy.
When should I tell my insurer that I'm getting a new car?
If you've decided you want to transfer your car insurance policy to your new car, your best bet is to inform your insurer as soon as you know the details of your new car, and the date it's being delivered or you're collecting it – you can usually select a start date up to a month away.
If you'll still have your old car for a period, your existing insurer may be able to insure both cars, though it's always worth comparing costs of standalone temporary car insurance to see which works out better.
What happens if I forget to update my policy?
If you forget to tell your insurer about any changes – whether that's a new car, change of job, or new address – your whole policy may be invalid.
To be on the safe side, if anything changes (including any modifications to your car such as adding a tow bar) always contact your insurer to let it know as soon as possible, so you can be sure you remain covered.
What if I'm buying a second (or third or fourth) car?
If you're keeping your existing car, you'll need to maintain an insurance policy for both. The only exception is if one car will be out of use, off the road (such as being kept in your garage) and with a statutory off road notification (Sorn).
If you're using just one car, then follow the steps below, otherwise you'll need to set up a new policy for the second car.
Here, it's worth checking if a multicar policy is cheaper, as certain insurers give discounts if you insure more than one car on the same policy. For full help, see our Multicar insurance guide.
For all the latest deals, guides and loopholes simply sign up today – it's spam-free!
Will changing my car affect the cost of my insurance?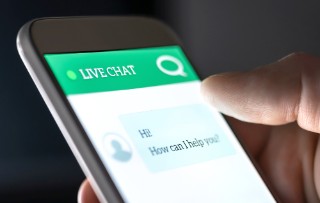 In most cases, the price of your insurance will change. Assuming you decide to keep the same level of cover (such as comprehensive), there are two main factors that will impact the new price:

Your new risk profile. Your existing policy will be based on your current car. Your insurer will need to assess if your new car is a bigger risk or not (for example, a Ferrari Roma is going to have a much higher risk profile than a Ford Fiesta). See what affects your car insurance quote for full details.


Any admin fees to make the change. You'll usually be charged an admin fee for making a change to your a policy, though some insurers will charge less (or even waive the fee) if you make the changes yourself online.
If your new price is higher, you'll need to pay the difference – either via higher monthly premiums or a one-off payment. If the new quote is less, you'll pay the lower amount each month or your insurer will offer you a refund for the part of the year remaining.
How do I transfer my car insurance?
The easiest way to transfer your current car insurance to your new vehicle will depend on your insurance provider. Most will let you make the changes yourself online, or you can get in touch via online live chat, email or phone.
Your car insurance provider will ask for the make, model, and registration number of your new car, along with any additional modifications you're getting. It'll also need to know the date you'd like your cover to start.
It will then process the changes you've requested and give you the costs of transferring.
How much does it cost to transfer my policy?
You'll usually need to pay an admin fee to transfer your insurance from your old car to your new one. The fee you'll pay will vary by insurer, but typically it'll be around £10 to £30.
Changes you can make yourself online are usually cheaper than requesting a change over the phone.

If you're likely to change your car again (or make any other change – like moving house – in the near future), bear in mind you'll need to pay this fee each time.
Do I need to stay with my car insurance provider if I change car?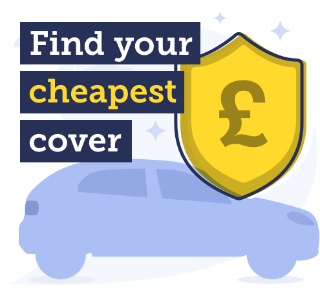 Sticking with your existing insurer is one option, but it may not be the cheapest. To find out, put the details of your new car in to our Compare+ Car Insurance tool to make sure your current insurer's not overcharging you.
However, before you switch, there are a few couple of things to bear in mind:
You won't earn the current year's no-claims bonus if you switch. If you've not made a claim at the end of a year's car insurance policy, you'll receive a 'no claims discount' that all insurers recognise for the following year(s). However, if you switch before the full year is up, you won't get this, and you'll start again with your new insurer. You'll therefore need to be making a substantial saving from switching to make this work.


You'll usually pay a fee around £50 to cancel your existing policy. This fee varies, so check what your insurer charges, but any savings from switching should outweigh this to make it worth it.

If you paid upfront, you'll usually get a refund for the rest of the year minus the fee, providing you haven't claimed. If you pay monthly, your provider will collect the fee as part of your final payment. See full help in how to cancel car insurance.
If other insurers are coming up much cheaper, let your existing insurer know you want to cancel (you can usually do this via live chat, email or phone) and that you've found a cheaper price – you might even find it will match that price (see our top tips for haggling with insurance providers).
For all the latest deals, guides and loopholes simply sign up today – it's spam-free!