If you click a link with an * to go through to a provider, we may get paid. This usually only happens if you get a product from it. This is what funds our team of journalists, and keeps us free to use. Yet there are two crucial things you need to know about this.
This never impacts our editorial recommendations – if it's in, it's in there because we independently rate it best.
You'll always get as good a deal (or better) than if you went direct.
For a more detailed explanation see How MSE is financed.
Car insurance for new drivers
Get the best deal on your first policy
You've passed your test, you've got the keys and you are ready to get out on the road. BUT you'll need insurance first, which for brand new drivers can be eye-wateringly expensive. Use the tips in this guide to make sure you get the best deal possible on your first policy.

New to driving? Check out these tools and guides
What counts as a new driver?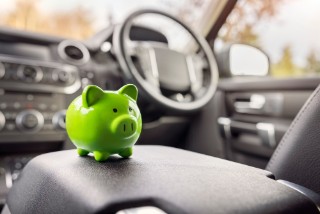 It doesn't matter how old you are, by law, you're counted as a new driver until two years after you pass your test.
During this time you're technically under probation, and your licence will be taken away if you get six or more points.
Do new drivers need car insurance?
Yes, not only is it a good idea, but all drivers in the UK are legally required to have at least third-party car insurance if driving a vehicle or keeping it on the road. Car insurance will cover you if you if you damage other road users' vehicles or property. Plus, certain kinds of coverage will also cover the cost if your car is stolen, sets on fire or breaks down.
Still learning? The car you have your lessons in should be covered as part of your course package, but if you're practicing with a family member or friends car, you might need learner insurance.
If you're a young driver (aged under 25), then check out our full hints and tips for young drivers.
What type of insurance should new drivers get?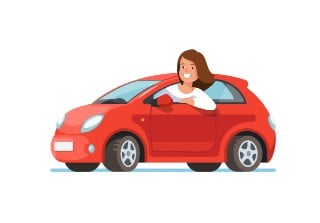 The level of car insurance you get will depend on your budget and what you want included. There are three main types of cover:
Third-party insurance: Your insurance provider will pay out if you damage another driver's car or property. You'll need at least this level of insurance to legally drive in the UK.


Third-party, theft and fire cover: You'll get all the cover provided by third-party insurance, plus cover if your car is stolen or suffers fire damage.


Comprehensive insurance: This is (as it says on the tin) the most comprehensive form of car insurance. Not only will theft, fire damage, or damage to someone else's car be covered, your insurer will also cover any costs incurred due to an accident, even if it's your fault.
For full info on the different types of car insurance and other add-ons that you can opt in or out of, see our full Car insurance guide.
Comprehensive cover isn't always the most expensive
It might seem logical for comprehensive insurance to be more expensive than third-party, theft and fire insurance, because it provides the most cover, but it doesn't always work like that – comprehensive insurance is often actually the cheapest option.
If you're looking for the cheapest possible cover we'd recommend comparing multiple providers and levels of cover. We go through this in more detail below.
Why is insurance so expensive for new drivers?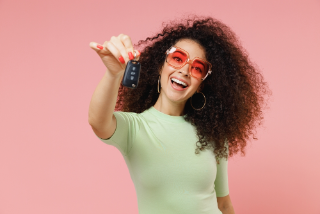 Insurers base quotes on perceived risk, because the more likely you are to get into an accident, the more likely they'll have to pay out.
New drivers (and particularly young drivers) are statistically more likely to be involved in road accidents, and are therefore deemed 'higher risk' by insurers. This is why quotes for new driver insurance are so high.
How long will an insurer consider me a 'new driver'?
By law you are considered a new driver two years from the date that you passed your test. Unfortunately though, car insurance doesn't suddenly get cheaper after these two years have passed. Instead, it gets steadily less expensive the longer you drive responsibly.
If you don't need to make a claim on your insurance, you should start building a no-claims discount from year one, which can lead to some major savings.

How do I find cheap new driver insurance?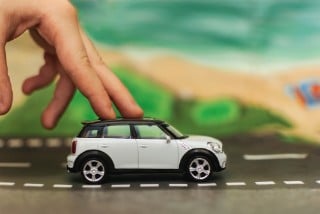 The best way to find cheap car insurance is to search various different tiers of insurance on multiple comparison sites.
There are some sites that just look at insurance for young drivers, but, we'd recommend using these in tandem with as many different comparison sites as possible, as prices will vary depending on a whole host of factors such as age, location and car make.
Thinking about the way you present yourself to insurers can also help lower costs. Consider the following tips when requesting quotes from car insurance providers:
Adding an experienced driver to the policy can help bring costs down
Adding a more experienced driver to your car insurance policy can knock off £100s. If you're a young driver living with your parents this could be your Mum or Dad – but it can also work for new drivers of any age. Just make sure it's someone you know, who might realistically drive the car.
Premiums are based on how risky you are perceived to be, so by adding extra, more reliable drivers to your policy, you should bring the average risk down.
This trick is all about trial and error: sometimes adding one family member to your policy will bring the price down, but it another won't.
Important: Never misrepresent who the main driver is. This is fraud and could invalidate your insurance and result in a criminal conviction.
Try tweaking your job title to get a cheaper quote
If you're employed, using the right job title when applying for car insurance can lead to considerable savings.
This is because the algorithms insurers use consider some jobs safer bets than others. For example, a 'PA' would often get cheaper insurance than a secretary.
So, if your role could realistically be described in multiple ways, test them all out and go for the cheapest option.
Try our Job Picker tool to see if you could benefit from this trick.
Agreeing to pay a higher excess could reduce the cost of your insurance
Your 'excess' is the fee you agree to pay your insurer in the event that you have to make a claim. You can usually set this when taking out your policy, and if you agree to pay a higher excess, it can make your premium cheaper.
You should only do this if you know you'll be able to afford it. You never know what might happen, and choosing an extremely high excess with the assumption that you'll never have to claim could mean you'll have to shell out more in the long term.
Consider short-term car insurance
If you'll only need drive your car or someone else's car for a short period of time, short-term car insurance might be cheaper than getting an annual policy.
Short-term insurance can also be useful if you need to fill in any gaps between policies. For example, you could get temporary cover for when you drive the car home.
Major comparison sites don't typically list temporary policies, so you'll have to go directly to insurers to get a quote.
There are also some general tips for drivers (whether new or old) looking to reduce the price of their car insurance...

Pay annually. Paying once a year rather than each month tends to be cheaper.


Park car in secure location. If you're able to park your car off road on a drive, or better yet a garage, let your insurer know. This can drop the cost of your insurance.


Do an advanced driver course. Other than polishing your skills, sometimes completing one of these course can help you seem less risky to your insurer – meaning you'll get access to lower priced policies.
It can do. A 'black box' is a telematics device which monitors the way you drive. It tracks factors like what time of day you drive, your speed and how hard you break. Your insurer then uses this to help determine the price of your policy.

If you drive safely, the price of your insurance can go down accordingly, so it can be a money saver if you are certain that your driving is exemplary.

Trouble is, if you do make mistakes, the cost of your insurance can also go up.

Being added as a named driver on a parent's car can be cheaper than taking out your own policy. Your parent's insurance might go up, but not as much as a new policy would cost.

However, if you're not the main driver of the car, you won't qualify for a no-claims discount, which means you may have to pay more if you decide to get your own car in the future.

The age and model of the insured car are certainly used as factors when determining the price of your policy, but it's not a simple correlation between the age of the car and the price of the policy.

Newer cars are typically considered less risky on the road as they have more modern safety equipment – which can make your insurance cheaper – but they are also usually much more expensive to repair or replace – which can increase your insurance costs.
When should I look for car insurance?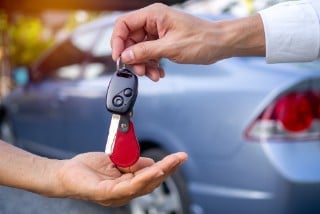 Generally, you'll get the best price on your insurance if you start looking a few weeks before you need the coverage to start.
Try to get cover around three weeks ahead, NOT on the day
Through painstaking trial and error and analysis of millions of quotes, we worked out that car insurance will be cheapest if you get it 23 days before you start your policy. So if you are able to plan in advance, this could be very lucrative for you.
Before you buy a car, get quotes on various different models
If you haven't yet got the car you plan to insure, it's worth checking how much it costs to insure a few different models. There's no one-size-fits-all rule to this, as prices can vary wildly across the market depending on car type.
For example, having a smaller engine doesn't always mean cheaper insurance. So your best bet is trying out a few of the models you're interested in and seeing which gets the best price.
If you are already named on another's policy, contact the insurer to see if they'll give you a discount
If you've previously been a named driver on another person's insurance policy – perhaps a family member or friends' car you practiced on while learning to drive – there's a chance you could get a cheaper quote if you contact their insurance provider.
Even a little bit of insurance history is better than none, and if they know you've been a responsible driver for even a short period of time, they may take it into account when calculating your quote.
Cheap car insurance tips
We've a whole host of car insurance top tips and tricks to help you get the best cover. Below is a quick round-up of where we'd suggest you head next.
Suggestions for you
For all the latest deals, guides and loopholes simply sign up today – it's spam-free!
Have your say in our forum!