Car insurance
How to find the best car insurance for you
Watch: Martin Lewis explains car insurance
Never auto-renew. Insurers can't charge existing customers more than new ones, but you can often still save by switching.
Buy at the right time. The cheapest time to get car insurance is around 20 to 26 days before you want the policy to start.
Not all car insurance savings are common sense. You can sometimes cut costs by adding an extra 'responsible' driver to your policy, reasonably tweaking your job title, or even by choosing a fully comprehensive policy.
Watch the video, read a transcript, or...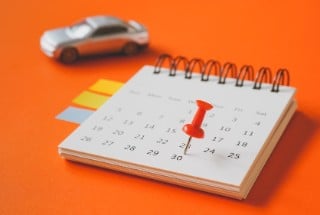 Why use MoneySavingExpert's Car Insurance Compare+ tool?
With car insurance premiums on the increase, getting the best price is more important than ever. You should never simply auto-renew – your existing insurer might not offer you the best deal on the market.
Our Car Insurance Compare+ tool can help you get a cheaper car insurance quote. We'll tell you the best time to search for quotes, show your cheapest quotes from one comparison site, and say whether it's worth checking elsewhere – with unique tips along the way to help get your costs down even more.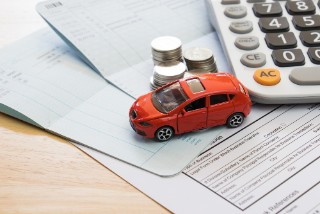 What can affect my car insurance quote?
There are many factors that will impact how much you pay, including:
Your age – 25 and under, or 70 and over, and you're likely to pay more.

Your job – some work is seen as more risky.

Your car – insurers will consider all sorts of things, including how powerful and valuable your car is, and whether it's a theft target.

Your address – urban areas can be more expensive, especially if you keep your car on the street.

Your driving history – which can include any claims and convictions, how much mileage you do and any no-claims bonus you have.
Want more information? Take a look at our car insurance guides below
Haggling is terribly un-British but if you loosen your stiff upper lip, serious breakdown cover…
You are viewing of
27
guides
Video transcript
Hello, I'm Martin Lewis and this is your mini briefing on getting car insurance. First thing to understand is if you own a car or you're the registered keeper, you need insurance even if you don't drive it. Those are the rules. They changed ooh five, six, seven, eight years ago. I should have double checked that before I started. But that's how it works now anyway. And so you've got to get yourself insurance. If not, your would need to get yourself a SORN, a Statutory Off Road Notification. That's the only way to avoid it.
First big rule when it comes to getting car insurance is never auto-renew. Each year your firm will send you through a renewal. They use the fact that you must have car insurance in place if you own a car to say, you know, this is the day it runs out and you legally have to have it in place the next day. Well, stop that. As soon as you get that renewal, or even better, put a note in your diary beforehand. You should be checking if it's possible to get cheaper car insurance elsewhere. If it is, you might want to switch or you might want to go back to your original insurer and say: Hey, my renewal quote with you is 600 quid. I can get an identical policy for 400 quid elsewhere. I'd like to stay with you, please will you cut your price? And that haggling does work.
When it comes to finding the cheapest price. Well, we've got a MoneySavingExpert tool that helps you do it. It's called our Car Insurance Compare+ tool. And all of the tips I'm going to give you are automated and made much easier to do inside of that tool. But let me give you a briefing of the type of things you need to be thinking about when it comes to getting car insurance.
The first one, for most people, the best thing to do is combine comparison sites. Now they're called comparison sites, but in truth, they are actually car insurance marketplaces because they're allowed to give you their own prices for different insurers, as long as that's not more expensive than going direct. So the same insurance company could have a different price on two different comparison sites, plus the fact they don't all search the same car insurers. So we always suggest trying two or three if you're really trying to nail the price down and then add in those firms that aren't on comparison sites, the specific one being Direct Line, there might also be some deals out there too, that could benefit you when it comes to the timing of getting your comparison done. Our research shows that 21 to 28 days beforehand is usually the uber spot. Prices get cheaper as you get down to 28 to 21 days and then afterwards they go up because insurance is all about risk pricing. And the actuarial risk charts say those who leave it later are a higher risk. So insurance price them higher. You could pay getting on for 50% or more, more if you renew on the day your insurance lapses rather than doing it 21 to 28 days beforehand.
Next quick tip is not all car insurance savings are common sense. Some of them are counter logical. I've got three for you. The first is that adding a second driver could reduce rather than increase the price. This is because insurance is all about risk. And so if you add a second driver who is a lower risk, that can bring down your average risk and therefore cut the cost. The classic time this will work is if you've got a younger driver, say, a 23 year old who adds a second driver, likely their parent, who's got a long-term good, clean, sensible driving record. And it can bring down the average risk and bring down the price. It doesn't always work. It's a matter of trial and error.
So is changing your job title. Now never lie. You can only call yourself something that a reasonable person would say is reasonable for your job.
But it may be that a secretary and PA, one may be cheaper than the other. A bar staff or bar worker. One may be cheaper than the other. Small nuances can make a difference. And we've got a tool that helps you through that.
And finally, don't assume that fully comprehensive insurance will be more expensive. You get more cover with it. But again, we go back to those risk charts. That fact that you select fully comprehensive actually for some insurers show that you may well be a lower risk. And the amount it brings the risk down can more than compensate for the fact that they're giving you bigger cover. So if you're looking to get the very cheapest insurance, don't just look at third party. Also get some quotes for fully comp too, just in case you're the one of the people for whom that's cheaper.
My final thoughts. Once you've found your cheapest insurer, you can always go and check whether you can get cashback for it on a cashback website. But do make sure you're not going to pay more for the policy if you do that. And always check through every element of the policy to be sure you're happy with it before you sign up. There are lots of different bits to car insurance policies and you need to check it's right for you. Remember, car insurance is regulated. If you have a problem, even if they're rejecting your claim and you think that's unfair, make a formal complaint. And if they still turn you down, you have a right to go to the free Independent Financial Ombudsman Service, where it will adjudicate whether you're being treated fairly or not. Hope that helps loads more info on the car insurance guide. And in the Car Insurance Compare+ tool.