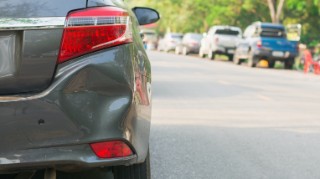 Cheap Car Insurance
Grab 100+ insurance quotes & cashback
Car insurance costs are at their lowest for four years, as people have been driving less during lockdown. Yet as more of us are starting to return to the road, it's likely insurance costs will start to tick back up. So use our system now to bag a cheap car insurance deal. Plus we've other tips to save, including why you should never auto-renew and the new optimum time to bag the cheapest deal. If under 25, see Young Drivers' Insurance.
1-min read on finding cheap car insurance
Many can save £100s by switching car insurance policy. Here's a quick lowdown if you know what you're doing and just want to find a cheap policy – alternatively, if you need a bit more help, you can read our full guide below: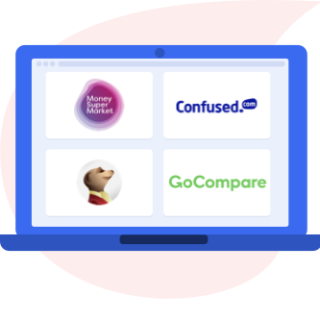 What is car insurance?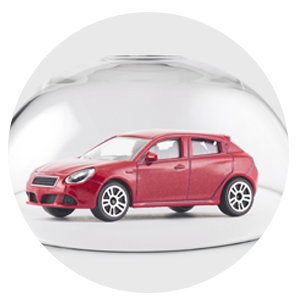 Car insurance protects other road users if you damage their vehicle or property. And depending on the level of cover you have, it can also cover your car if it is stolen, broken into, or if you're involved in an accident.
In short, there are three main types of car insurance cover:
Third party. This is the minimum level of cover needed to drive legally, and only covers damage to someone else or their property.
Third party, fire and theft. As above, but with additional cover in case the car gets stolen or catches ablaze.

Comprehensive. The widest level of cover available. You get third-party, fire and theft cover, plus if you have an accident and it was your fault you can claim the cost of repairing your car (as well as any damage you cause to someone else or their property).
The cost – your premium – is based on how much of a risk insurers perceive you to be – ie, how likely they think you will be to make a claim. Young people who have just passed their test will pay more than those who can prove they have been accident-free for years.
Your car must be insured, even if you only drive it every now and then. The Continuous Insurance Enforcement scheme, which came into force in January 2011, means all cars must be covered – unless they're not in use and off the road. It aims to crack down on uninsured drivers by matching up the database of cars on the road with insured drivers.

The only way out is to apply for a statutory off road notification (Sorn), declaring your car will never be driven. See Gov.uk for more.
10 ways to cut car insurance costs
Did you know the average driver faces an annual insurance premium of almost £500? Check out our top tips, which can save you £100s...
Nothing better illustrates car insurers preying on loyal customers than Sarah Cooper's tweet. "My car insurance renewal is £1,200. New policy with same company is £690. How do they justify this?" They don't. They just do it.

Insurers charge more each year, knowing inertia stops policyholders switching. And even though rules introduced in 2016 mean insurers must now tell you the premium you paid last year in correspondence to you, don't rely on this to take action.

If your renewal is coming up, jot it in your diary to remember it. Compare comparison sites' quotes and then call your insurer to see if it can match, or even beat, the best one you found. If it can, you're quids in.

Last year I paid £258 for car insurance. The renewal quote was £608. I paid £199 using your comparison site process. Thanks!

Sue via email

My auto-renew price for two vehicles including a 21-year-old named driver son on a smaller vehicle was £1,024. I followed the recommendations in the guide to get a better deal with Direct Line for £590.

Forumite Rawhide

Finally convinced the other half to challenge car insurance renewal quote. Reduced from £520 to £219!

@laedeejaedee

Quick questions

As well as insurers refusing to offer you the special rates available to new customers, there is often an administration fee charged for renewing your policy.

Here's a list of some of the providers that impose a renewal fee. If you know of any others, tell us so we can add them to this list of shame.

Insurer

Renewal fee

1st Central

£50

Swinton
£40 (1)
One Call
£30
Scenic (motorhome provider)
£25
Hastings Direct
£20
People's Choice
£20

(1) Only applies if the insurer does not pay commission to Swinton.
Correct at January 2021.

You would expect third-party cover to be the cheapest because it is the lesser cover, just covering the person you bump into and their car/property. Yet don't expect car insurance to be logical.

With some insurers the mere fact you have selected comprehensive, which includes your car too as well as fire and theft, means you'll be assessed as a lower risk as you're deemed to be more responsible (based on 'actuarial history', which is what an insurer will hold about a particular age group or address, for example, on which it bases its premiums).

This can outweigh the fact you get more cover, and make your policy cheaper. There are no hard and fast rules here; it's a matter of trial and error, yet if you're just looking for the very cheapest cover, never only check third party. It paid off for these MoneySavers...

Got my car insurance renewal quote £863/yr for third party, fire & theft with no courtesy car. Jumped on to the good old trusty MoneySavingExpert website and got it for £530 fully comp with courtesy car.

MoneySaver Daniel

My auto-renew quote was £210 for third-party only. I went to a comparison site and got comprehensive insurance, breakdown cover and free car hire with the same company for £40 less.

Forumite Dobbiesloan

Quick questions

Knowing the difference between the three main types of car insurance is a must:

1. Third party
It's the minimum level of cover to drive legally or even keep a vehicle that has not been Sorn-ed (see Gov.uk for more). Yet it covers very little, only protecting others on the road and property and street furniture from your bad driving.

So if an accident's your fault, third party pays for the damage you cause to another driver's vehicle and their property and protects any passengers. It will not cover you for any damage to your own vehicle so you will be expected to pay this cost yourself.

2. Third party, fire and theft
Third party, fire and theft is an extension of third-party only insurance but also protects your vehicle if it is stolen, or if it catches fire.

3. Comprehensive
Comprehensive is the widest level of cover available. If you have an accident and it was your fault, you can claim the cost of repairing your car and any other damage you may cause to a third party. The cover also includes accidental damage, vandalism and usually windscreen repair.

You may be able to drive other people's cars, although this is likely to be only up to the level of third-party coverage. You may also be covered to drive hire cars. These are not standard features so check with your insurer before you buy so you are clear about what is included.

Third-party cover is generally most suitable for those:

With cars worth less than £1,000
Aged under 25 (though also read Young Drivers' Insurance)
Without a no-claims bonus
Living in a high-risk area


Comprehensive is a good idea if your car is worth more than £1,000, and is more important the more valuable your car is. Many insurers will only offer comprehensive cover for cars over a certain value anyway.

In 2018 we revealed that 21 days ahead was the cheapest time to get car insurance quotes. We've now done this research for the third time, and it's shown that the cheapest time to get car insurance quotes is 23 days ahead of your renewal date (though any time between 19 and 25 days ahead doesn't change the price by much).

To get to this 23 days, we analysed over 70 million quotes (from between February 2020 and February 2021) from the four biggest price comparison sites – Compare The Market, Confused.com, Gocompare and MoneySupermarket.

Our analysis showed a policy costs an average of £1,198 a year on renewal day, but 23 days earlier the average is just £694 a year – a MASSIVE £504 difference.

In general, the closer to your renewal date you get quotes, the more of a risk you're deemed to be (we've heard that it can show insurers you're a bit disorganised). But getting quotes too early, eg, 28+ days out, can also push the average price up – likely as fewer insurers will provide quotes that far out.

So if you're already within the 19-25 day period, get quotes now as the price tends to steadily increase closer to the start date of the policy. If you're closer to your renewal date, every day helps, so get quotes ASAP.


We've full info on how to bag the cheapest policy in this guide – see our comparison sites order below.


Here are a few successes from MoneySavers who have got their insurance around the optimum time to buy...


Just did mine (24 days early) – saved over £690 over my renewal price.

Cara via Facebook

Renewed three weeks early after your tip. It's gone from a renewal price of £108/month to £51/month [saving £684/yr]. Checked the comparisons later and it went back to £100. Happy.

Hayley via Twitter

If you have more than one car in your immediate family or household, this could be for you. For some, discounts for adding multiple cars could save £100s, or even £1,000s in some cases, but for others it could actually be more expensive.

To help, our dedicated Multicar Insurance guide explains when to get a multicar policy, how they work and how to get one - even if you have different start dates for each car.

It may seem counter-logical, but covering an extra driver can reduce rather than increase your cost – in some cases by £100s or £1,000s. Here are seven quick tips on how to do it most effectively…

Car insurance is all about risk. That's why it can work. If you're a high-risk driver and you add someone who is a much lower risk as a second (or third) driver, they can bring down the average risk and you may get a cheaper policy.

This isn't just for young drivers. While it works well for young drivers (see our Young Drivers' Insurance guide) as they are automatically seen as a high risk and are likely to have parents who may be lower risk, it can work for anyone. But of course, it's especially powerful for those with costlier insurance.

The better the driving history and lower the risk, the more impact it should have. Adding someone with a good driving record is likely to make the most savings, but anyone who's a lower risk can help. By law insurers can't discriminate over gender, but age, driving experience and history can make a difference.

This is about trial and error, not logic. Your mum may increase the cost, your brother may cut it, or vice versa. It's just a question of trying different quotes and seeing what happens.

Different insurers respond in different ways. One may cut your costs adding your uncle, another may increase them. A quick way to check is by using the top comparison sites, listed below.

The second driver should be someone who would reasonably drive your car. So don't add Sir Lewis Hamilton, unless you happen to be related (and even then racing drivers are likely to be a very high risk) – but your mum, son, best mate or gran should be OK – as long as they would drive the car.

Never add someone as the main driver if they're not. This is known in the industry as 'fronting', and is fraud. If you do it and are caught, you could face a conviction and your insurance will likely be invalid.

As I'm a young new driver my insurer wanted £5,000 but after adding mum and dad it dropped to £1,900.

@Faevouritexox

Followed your guide and added my mum to my car insurance and saved £500 #mumstheword

@mazzyb5

Another quick win is tweaking your job description (legitimately of course). An illustrator is often cheaper than an artist, an editor than a journalist, a PA than a secretary.

Have a play with our Car Insurance Job Picker tool and see if small changes to your job description could save you cash. Remember, never lie, as this would be considered fraudulent. If it worked for you, share your success story with our forum users.

Thank you @MartinSLewis, after rewording my occupation on car insurance I have managed to save £400.

@JenStaCreations

I did this too thanks to @MartinSLewis, from creative director to marketing manager = saved £300+. Crazy world isn't it?

@fabsternation

Quick question

If you don't have a job, you face a potential fivefold jump in insurance costs by declaring you're unemployed. The same hikes don't apply to homemakers (housewives/househusbands). If that's you, say so to avoid a hike in costs.

However, only enter homemaker if you're genuinely not seeking work or receiving benefits that require you to seek work. Otherwise, it's fraud. Read the full MSE News story: Unemployed walloped with high insurance.

A monthly payment plan for your insurance is essentially a high-interest loan. For example, if your premium is £1,000 and you want to pay monthly, you could pay £95/mth, which is £1,140/year (£140 more) at a huge APR of 25%.

So pay in full, or if you can't afford it, use a credit card with a lower interest rate (or better still, a 0% credit card for spending, ensuring your repayments are big enough to clear it within a year).

If paying by credit card, check if the insurer or provider charges a fee for doing so – though the fee is usually less than the interest charged on monthly instalments.

BIG INSURERS' APRS

INSURER
APR IF YOU PAY MONTHLY
INSURER
APR IF YOU PAY MONTHLY
Age Co

17.7%

Esure
27.5%
Admiral
21.1%
Hastings Direct
29.9%
Aviva
19.9%
LV
24.9%
Churchill
29.4%
M&S
23.5%
Co-op
19.5%
Privilege
17.5%
Debenhams
40.35%
RAC
30.9%
Endsleigh

39%

Swiftcover
39.58%
Correct at December 2019.

Don't assume switching is only for those at renewal. This is important when prices are rising, as they have done regularly over the years. You may find switching early saves anyway, especially if you didn't follow our full cost-cutting system in the past. There are three points to consider when doing this:

You can usually cancel existing policies and get a refund for the rest of the year, providing you haven't claimed.


There will normally be a cancellation fee of about £50 so your savings from switching should outweigh this to make it worth it – the longer you've got to go on your policy, the more likely you'll be better off switching. But some insurers have waived this entirely, especially if you're in financial difficulty due to coronavirus. Check your insurer's website to see if you can cancel there, or if not, to get its phone number.


You won't earn the current year's no-claims bonus if you switch so you'll need to be making a substantial saving to make this work.

For many, it will still be a worthwhile move. Here are a couple of case studies to inspire you...


You gave us the confidence to challenge our car insurance mid-policy as we were paying £40 a month. Now we're paying £16.

Andy

In November my insurance was £1,200. Now, with a little help from turning 25, I have done a mid-year price check and it's £230!

Miriam

Quick questions

Insurers usually send out notifications at least 21 days before renewal. This doesn't leave much time, and you could end up rushing to find a cheaper price.

To avoid this, put a warning in your diary six weeks before your renewal date.

Also bear in mind that you can save £100s by getting insurance three weeks before your renewal date – see above for more.

The following are just some of the cancellation fees charged by insurers if you cancel cover outside the 14-day 'cooling-off period' and if you've not made any claims during the current year.

INSURERS' CANCELLATION FEES (OUTSIDE COOLING-OFF PERIOD)

INSURER
CANCELLATION FEE
INSURER
CANCELLATION FEE
Admiral

£49.50

Hastings Direct

£45 (1)

Aviva

£38 (2)

LV
£40
Churchill
£53.76
More Than
£50
Co-op

£50

M&S
£50
Debenhams
£75
Post Office
£55
Direct Line
£48.16
Privilege
£53.76
Endsleigh

£75

Quotemehappy
£50 (2)
Esure

£60

RAC
£55
Halifax

£55

Swiftcover
£52.50
Correct at December 2019.
Note: (1) If moving to another non-Hastings policy. (2) Insurance premium tax will be added to the cancellation fee. It increased to 12%, from 10%, on 1 June 2017.

A few insurers let you lock in a quote up to 60 days ahead of the policy's start date, so you can guard against any future premium increases – Aviva* and Quotemehappy do this. Once locked in, the price is fixed as long as your details don't change, but you can always change your mind if you find a cheaper deal (see why buying 20-26 days ahead is cheapest).

Being on the electoral roll is not just about being registered to vote – it can also make a difference to your insurance premium.

Insurers such as Aviva, Direct Line, Churchill, Privilege, Co-op and Endsleigh have confirmed that they use the electoral roll as part of the ID-checking process to combat fraud.

Not being on the electoral roll, or having incorrect information registered, makes it more difficult for insurers to identify you, so they'll probably give you a higher quote or simply not offer cover.

If you're not already on the electoral roll, it's straightforward to do. See our Electoral Roll guide for more information, including the all-important how to get on it.

You can pay a small fee to protect your no-claims discount, meaning you can retain your discount even if you claim. It is worth considering, especially if you have a history of making claims. However, an accident is still likely to see your premium rise, regardless of the impact of your discount.

Insurers often try to sell you additional products such as windscreen or breakdown cover. Avoid buying these if you don't need them and, if you do, always check out the cost of the cover individually first.

Many insurers make a large mark-up by selling add-ons at higher rates than you can get elsewhere. Also, some of these add-ons may already be included in your policy, so read the T&Cs carefully.
How to get cheaper car insurance quotes
So now you know the basics of car insurance, here are the steps you need to follow to ensure you find the cheapest price possible.
Warning: No matter how tempted you are to say someone else is the main driver, or to pretend you have no points, or to deliberately underestimate your mileage to get a cheaper premium – don't. You must be completely honest or it could invalidate your insurance and even lead to prosecution.
Step 1: Get quotes from multiple comparison sites
Firstly, visit car insurance comparison sites, such as MoneySupermarket, Confused.com, as these zip your details off to a number of insurers' and brokers' websites to find the cheapest quotes. As no single site captures the entire market and prices vary, combining a number of sites is the best way to make a saving. It's best to use all four, but if you don't have time, we've ranked them in order of the sites that most often return the cheapest quotes so you've the best chance of bagging the top deal.
When ranking comparisons, we want to get you to use the best ones as quickly as possible. We focus principally on price, as depending on who you are, you can get cheaper quotes on different comparison sites. However, we also factor in 'softer' features to assess the quality of each.

Ranking on price

We analysed the prices of a large range of insurance quotes given by Compare The Market, Confused.com, Gocompare and MoneySupermarket.

Step 1. We check how many times each comparison site returned the cheapest or within £5 of the cheapest quote.
Step 2. We rank the comparison sites based on their 'score' in the first category.
Step 3. We assess how often each comparison gave a unique cheapest quote, ie, not just equal cheapest with a higher-scoring comparison.
Step 4. We alter the order to see if it's possible to increase the speed with which you access the cheapest quotes.

Here are the latest scores

This month's results show that MoneySupermarket gives the cheapest quote 53% of the time.


Get a quote from MoneySupermarket and Confused.com and you'll increase your chances of getting a cheaper quote to 80%.

To improve your chances of getting the cheapest quote 94% of the time, get a quote from MoneySupermarket, Confused.com and Compare The Market. Don't forget to get a quote from Gocompare as well, to improve your chances of a cheap quote.

Follow this order if you're aged 25+, do not have more than three penalty points, are claim/accident free, and it's not a company car (if you're under 25, see our Young Drivers' Insurance guide).

Yes and no. Comparison sites send your details to a raft of insurers, then use the information on your credit file to judge your quote. This leaves a 'soft search' on your file which you can see as a reference if you get your credit report – but this worries many people.

Yet crucially lenders CAN'T SEE these soft searches, so they have no impact on your creditworthiness. The only time a hard search – which lenders can see – may go on your file is if you then go on and actually apply for insurance; specifically 'pay monthly' insurance (because in effect they pay upfront for you and you repay the loan over the year).

More info can be found in our Will buying insurance from a comparison site affect my credit score? guide.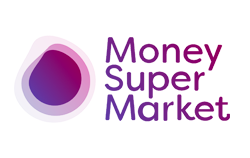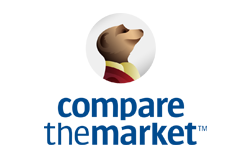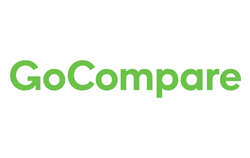 Boost chances of finding a cheap quote even further
If you still haven't found a deal you're happy with, or want to push the envelope, there are more options. Try Quotezone* if you have time – it usually takes five to 10 minutes.
Struggling to get cover?
If you have points on your licence or have had one accident or claim too many, you may find it hard to get cover.
If you've been caught once for an offence such as speeding, it's likely you'll have three penalty points, but one strike shouldn't significantly change your risk profile. It's when you reach four points or more that you should change the way you act.
First compare the comparison sites listed, but if premiums are coming back too high, consider enlisting the help of a broker (search the British Insurance Brokers' Association website to find someone local).
Comparison sites let you compare 100s of insurers quickly but they don't capture the entire market. For example, one large and often competitive insurer – Direct Line* – only offers its products directly. Get a quote and compare it with your cheapest from a comparison site.
We've blagged you a £55 credit to use on this 'pay-by-miles' policy (which could be a good bet if you drive under 7,000 miles/yr). You must use this By Miles* link to buy a policy by 11.59pm on 31 Jul 2021, and be a new policyholder, aged 25 to 78.
Important. Offer not available if you get a quote or purchase a policy after using a comparison site where By Miles appears in your results.
By Miles charges you based on the number of miles you drive via a 'telematics' device you fit to your car. It's not a 'pay-how-you-drive' policy – you just get charged for each mile you drive. So if you don't cover many miles (ideally no more than 7,000 miles/yr), it could be for you.

How the cost is calculated

1) You pay a fixed annual cost upfront to cover your car while it's parked. This is paid at the start of the policy.

2) You will also be given an estimated price, based on mileage data from the Driver and Vehicle Licensing Agency, to help you compare.

3) You then just pay for the miles you drive each month, which you can monitor via an app.

When you buy the policy, via the exclusive By Miles* link, your account will automatically be credited with £55 – to be used towards the miles you drive.


You still need to pay for the upfront cost of having the car insured when not in use but when you drive, the charge per mile will come off the credit. Any unused credit gets rolled over to the next month until the £55 is used up.
Buy a new car insurance policy by 11.59pm on Fri 30 Apr, when you go via this Age Co* link, and you can get a £35 Amazon or Argos voucher.

You'll need to choose your voucher before you get a quote, and the gift card should arrive within 120 days of your policy start date.
To be eligible, you can't have had an Age Co car insurance policy in the last six months, and it must be a new quote – not a retrieved or saved one.
Buy a new car insurance policy direct from Co-op Insurance* by 11.59pm on 30 Jun 2021 and you'll receive a £50 Co-op gift card within 75 days of your policy start date.

To be eligible, you can't have had a Co-op policy on the same vehicle within the last 12 months.
Step 4:

Once you've found the cheapest quote, try to haggle a bigger discount

Haggling is not a must – especially if you want to try a new provider – but if you're looking to renew with your current insurer it is well worth getting on the phone to negotiate.

Once you've followed the steps above and got the overall cheapest price, pick up the phone and haggle. If your insurer can beat or match your best quote it saves having to switch policy. If that doesn't work and you're still in the mood, enlist the help of a broker.
I just saved around £300 haggling with Admiral (prompted after the news article on MSE). And they were really friendly to boot.

Forumite thrifteemee
Step 5: See if you can get cashback on top of the cheapest quote
Once you know which your cheapest provider is, you need to check there aren't any hidden cashback deals. If your second or third-cheapest quotes weren't much more expensive, see if cashback's available for them too, and find the overall winner.
However, note there is no guarantee the quote will be the same going through a cashback site as it is going through a comparison site, so make sure you check the cost carefully. And be aware that the cashback comes from the cashback site, not the insurer, so getting the cashback relies on the deal 'tracking' correctly online.
Things you need to know before getting cashback...
Cashback is never 100% guaranteed. There can be issues with tracking and allocating the payment. Many cashback sites are small firms with limited backing, and you've no protection if anything happens to them.

Money held in your cashback site account has no protection at all if that company went bust. Always withdraw as soon as you're eligible.

While it shouldn't be a problem, if you've used comparison sites before, there is a minor risk that the cashback may not track due to cookies on your computer – so it's good practice to clear those first (read About Cookies).
If you're new to cashback sites, make sure you read our Top Cashback Sites guide for pros and cons before using them.
Once you've found the cheapest quotes there are two more important things to do...
Double-check the quotes. Click through to the insurance provider's own website to read the quote thoroughly, as to speed up searches some comparison sites make a few assumptions.

Examine the policy's coverage. Check whether it's suitable. If you want a free courtesy car if yours is being fixed, is it included? While you're there, it's worth playing with the policy details to see if you can lower the price further. Look at the excess, and whether adding drivers cuts the cost.
Coronavirus car insurance cost-cutting
Many of us are using our cars much less than normal, whether that's because we're furloughed from work, working at home or just not going out as much due to the lockdown.
Yet it's led to many asking whether they still need car insurance, or if they can just cancel. Others have asked if there are ways to cut costs without going that far. We've help for both scenarios...
Since 2011, you need insurance when you own a car, not just if you're driving it. But there's an exception to needing to pay.


If you can keep your car on private land, for example, your drive or garage, or a friend's property, you can declare it off the road via a Sorn (statutory off-road notification).

This cancels your vehicle tax, which may net you a pro-rata refund for the rest of the year. Once you've declared it off-road, you can then cancel your insurance, though do note your car won't be covered for damage, fire or theft. You also won't get the year's no-claims bonus and you'll often need to pay an admin fee for cancelling (though some have waived this – see a round-up of 20 top insurers below).

If you think it's for you, here's how to do it, how to reverse it, and the risks involved:

You can Sorn your car on the Driver and Vehicle Licensing Agency (DVLA) website, and it's effective once you've made the declaration there.

The DVLA will then work out whether you're owed a refund of unused vehicle tax. If you are, you get any full calendar months back – so if you Sorned your car on 25 April, and it's taxed until 10 July, you'd get May and June's vehicle tax back.

The DVLA will automatically send you a cheque for the refund, though this can take up to six weeks to come.

Once you've declared your car off-road, you can then cancel your insurance. There's often an admin fee of about £50 to pay, though some insurers have waived this entirely and in almost all cases will do if you're in financial difficulty due to coronavirus.

A few insurers let you cancel online; Axa is one. But for most, such as the AA, Aviva and Esure, you will need to call, so currently you could face long queue times. Check your insurer's website to see if you can cancel there, or if not, to get its phone number.

You should be entitled to a refund if you've paid upfront for an annual policy, provided you haven't claimed since it started. If you pay monthly, your insurer is likely to tell you to cancel your direct debit.

You also won't earn any no-claims bonus for the year, so you'll need to be making a substantial saving to make this work.

Don't want to cancel your insurance fully? See if you can get 'laid-up' cover...

'Laid-up' cover is when the car is insured against fire, theft and damage, but not for any use on the roads. It's often bought by people restoring classic cars, which aren't yet roadworthy. You'll need to keep the car – like you would for Sorn – on private land, eg, your drive.

However, if you're Sorning your car during coronavirus, it may be worth seeing if your insurer offers laid-up cover, as it gives peace of mind if anything were to happen to the car. As you're not driving and far less likely to have an accident, laid-up cover is usually much cheaper than full insurance cover.

But many insurers don't offer it: Aviva, Axa, Churchill, Direct Line and More Than all said they don't. But if you're an existing LV policyholder, it told us you can reduce your cover to laid-up insurance, and then reinstate – with the inclusion of road use – when needed.

Check with your insurer if it can offer this reduced level of cover.


The main risk of Sorning the car is that you won't have cover for anything that happens to it. So if the vehicle gets damaged, stolen or goes up in flames, you won't be covered for any claim (unless you've bought 'laid-up' cover).

You also will lose your year's no-claims bonus if you cancel your insurance partway through the year. This is less of an issue if you're a couple of months into the policy, but may be a bigger issue if you've only a month or two left.

Once restrictions are eased and you're able to drive more, or go back to your normal routine, it's easy to get your car back on the road.

First, buy the insurance (see how to find a cheap policy). Then go to Gov.uk and retax the car. This will automatically 'un-Sorn' the vehicle.

Insurance is all about risk, so the more chance they think you have of claiming, the more they charge. So driving more, or having riskier drivers on your policy, will likely mean you pay more.

The good news is that driving less often reduces that risk, so here are three things to look at that could result in a saving. But insurance pricing is personal to you, and much also depends on how much you'll save from these changes and whether your insurer charges admin fees if you change things around (see a round-up of 20 top insurers below). So try these to see if they work for you:

It stands to reason that the more you drive, the more likely you are to get into an accident, whether it's your fault or someone else's (though bizarrely not driving enough miles could class you as 'inexperienced').

Your mileage will be specific to you and your 'risk profile', but when we looked at insurance data, we found savings could be had. As an example, in our tests of 80+ quotes, the average saving dropping from 15,000 to 3,000 miles a year was £155/yr – though this is just £13 saved if you've a month left on your policy.

Similarly, dropping from 8,000 miles a year to 6,000 only saved an average £24 over the year, just £2/mth.

If you're going from a high mileage to a low mileage, this could work, but if you're already on a low mileage, you're unlikely to see big savings.

Driving for work is normally pricier than just social, domestic and commuting purposes – so it may be worth having a read of your insurance certificate to see if it includes business use.


Younger, or higher risk, drivers pay more as the insurer – in simple terms – classes them as riskier drivers. This also includes those who have a history of claims and/or points etc. But if you remove 'em, they'll be breaking the law if they drive your car.

Savings can be bigger here. Based on over 500 quotes, removing under-25s from the policy resulted in an average saving of £675/yr (or £56/mth).

So is it worth changing an existing policy for these savings? Our view is that it's a faff, so you'll need to have many months left on your policy to make it worth it, and big savings from the changes, eg, large mileage drops, taking younger drivers off a policy.

For everyone else, use this as a trigger to check if you should look for a new policy, as big changes can mean another insurer is cheaper, and you may have been overpaying anyway.

If you're having difficulties paying your insurance premiums because your income's been affected by coronavirus, your insurer should help you. It should first review your policy to make sure it's suitable and as cheap as it can be. If that doesn't help, it should work with you on a repayment plan that suits you both.

While any help you get will be based on your individual circumstances, measures your insurer might offer could include:

Reviewing your policy. The first port of call: insurers would look at whether you can drop extras you may not be using, such as key cover. Insurers could also look at whether a cheaper policy with lower cover levels may be suitable.


A (further) payment deferral. Likely to be a short-term measure only, it may be offered if your circumstances are still changing, and you're not able to commit to a longer-term measure such as setting up a repayment plan.


A (further) period of reduced payments. If you can pay something but can't make the full contractual repayment, your provider may agree to you making reduced payments. Again, this is likely to be short-term only.


Waiving or reducing interest. If you can't meet your payments, the provider needs to make sure the amount you owe isn't rising out of control, so it may need to cut or waive the interest it's charging you.


Agreeing a repayment plan. This is where your provider works with you to set up a plan that doesn't meet contractual repayments, but allows you to pay off the debt in a reasonable amount of time.

Any help (such as the measures above) that your provider agrees to should be reported to credit reference agencies, meaning it may show up on your credit report. That's according to the Financial Conduct Authority, which regulates the insurance industry. Lenders will need to let you know if the support they're offering you would have an impact on your credit report.

The measures above cover all types of general and protection insurance, as well as 'premium credit providers' – these are the companies that give you a 'loan' meaning you can pay monthly premiums rather than annual.

This depends on your insurer. Many let you make the changes online (eg, Admiral, Axa and Direct Line), but not all (eg, Age Co, Hastings Direct and LV). If you're in financial hardship, you'll need to call your insurer to discuss your options.

Most insurers will waive admin and cancellation fees if you're struggling to pay monthly, but some have extended this to include any coronavirus-related change, such as reducing your mileage. Sadly not all have done this and while we're unable to list all insurers, we have a round-up of 20 big insurers' policies below. If yours isn't listed, check its website for details as most have info about the help they are offering.

Bear in mind that you may need to reverse the changes once we get back to some semblance of normality, so make sure you've calculated the admin fees against the savings you could make.

Insurer
If you're in financial hardship
For everyone else
Notes

Cancellation or change fee (1)

Allows payment holiday?

Cancellation fee

Change fee (1)

AA
£0
✓
£0
£0
All fees have been removed until at least the end of May. Normally £58 to cancel, £25 to change.
Admiral
£0
✓
£55

£9.50 (online),

£25

(by phone)

You can pause cover providing you Sorn your vehicle and reactivate cover within 90 days (if 33+ days before renewal).
Ageas
Will consider waiving fees
✓
£50
£0 (online),£25 any other way
Assessing on a case-by-case basis.
Aviva
£0
✓
£38
£0 (online)
For 'non-financial hardship' changes, you'll be charged an admin fee if you call when you're able to make the change online.
Axa

£0

✓
£52.50
£0 (online),
up to £10 any other way
For 'non-financial hardship' changes, you'll be charged an admin fee for making changes by phone.
Bell
£0
✓
£55

£9.50 (online),

£25

(by phone)

You can pause cover providing you Sorn your vehicle and reactivate cover within 90 days (if 33+ days before renewal).
Churchill
£0
✓
£53.76

£0 for mileage amendment

or £28.66

Dial Direct
£0
✓
£60
£20
Diamond
£0
✓
£55

£9.50 (online),

£25

(by phone)

You can pause cover providing you Sorn your vehicle and reactivate cover within 90 days (if 33+ days before renewal).
Direct Line

£0

✓
£48.16
£0
Elephant
£0
✓
£55

£9.50 (online),

£25

(by phone)

You can pause cover providing you Sorn your vehicle and reactivate cover within 90 days (if 33+ days before renewal).
Esure
£0
✓

£0

£0

Fees only apply if the change is not as a result of coronavirus – £60 to cancel, £26 to change.
Hastings
£0
✓
£45
Up to £30 (see notes)
No fee when changing mileage, use, occupation, level of cover or extra drivers.
LV
£0
See notes
£40
£15
Doesn't offer payment holidays, but you can apply for a £20-£50 grant if in financial difficulty.
More Than
£0
✓
£0
£0
Fees only apply if the change is not as a result of coronavirus.
NFU Mutual
£0
✓
£0
£0
Privilege
£0
✓
£53.76

£0 for mileage amendment

or £28.66

For 'non-financial hardship' changes, will only waive fees for short-term mileage amendments during the coronavirus pandemic.
Quotemehappy
£0
✓
£50
£0
Changes can only be done online.
Saga
Will consider waiving fees
✓

£50
£25
Assessing on a case-by-case basis.
Swiftcover
£0
✓
£52.50

£0 (online), up to £10 any other way

You need to tell your insurer about big changes in your circumstances, such as losing your job, changes to how you use your car, big mileage alterations, plus new convictions or medical issues. You'll also need to tell it if you're moving home as this'll affect where the car's kept.

However, you don't need to tell it if you're furloughed from your current employer.

Major changes can lead to a charge or, better, a saving. Yet even if it'll cost more, you do need to tell your insurer. If you've not been entirely truthful with it, your insurance could be cancelled.
'I paid 96p for a year's fully comp cover'
Following the steps above often produces huge savings. Those who normally just accept their insurer's renewal regularly see £100s shaved off the cost. And significant numbers of MoneySavers report getting deals for under £100.

In October 2009, civil servant and grandmother Barbara Wakerell smashed the old £14 record for using this car insurance system (see MSE News: 96p car insurance).
Policy price: For Barbara, the cheapest was £120.96 from Swinton Insurance for a fully comprehensive policy, with protected no-claims bonus, and including a courtesy car.
Insurer cashback: The company had its own £70 cashback promo.
Cashback site: She then got a further £50 using a cashback site.
All together that meant the total cost of the insurance was just 96p. Barbara said:
I'm always looking for a bargain so when I found my car insurance for £120.96 I thought I was doing well. But when I also got £120 cashback I realised I had done really, really well. Can anyone beat that?

Since then we've had some for under £50 but nothing that comes close to 96p, so if you've beaten it, let us know.
How to complain about your insurance provider
The insurance industry, and this includes car insurers, don't always have the best customer-service reputation, and while a provider may be good for some, it can be hell for others. Common problems include claims either not being paid out on time or at all, the unfair charges for changing address, drivers, car or exclusions being hidden in small print. It's always worth trying to call your provider first, but, if not, then…
Free tool to help you complain
This tool helps you draft and manage your complaint. It's totally free to use, and it's offered by Resolver, a firm we work with to help people get complaints justice.

RESOLVER – FREE COMPLAINTS TOOL*
If the company won't help, Resolver also helps you escalate your complaint to the free Financial Ombudsman Service.
Car insurance FAQs
If any of your circumstances change it's important to tell your insurer. If you don't and then try to claim, even for an unrelated issue, your whole policy may be invalid.

You should tell your insurer about any change, even if it's just your address. This is crucial as it reduces potential problems in the event of a claim. Trying to get insurance after you've had a policy cancelled is very difficult and expensive.

A change in circumstances includes moving jobs, as insurers believe this can affect your risk. You may also save on insurance if you're in a stable relationship – for instance, living with a partner rather than being listed as single.

And watch out for modifications. For example, putting a tow bar on your car to pull a caravan or trailer counts as a modification, so it's vital to let your insurer know you've got one. Most car insurance policies don't cover attaching a trailer as standard so double-check – some may charge you a slightly higher premium.

Obviously car insurance covers you to drive your own vehicle (that you have insured) but some comprehensive policies insure you (not the named drivers) if you're driving the cars of your friends and family – with their permission, of course. Check with your insurer that you definitely have this extension of cover.

You may also be covered to drive hire cars too. However, if your comprehensive cover allows you to drive other vehicles, this is usually only up to the level of third-party coverage – so no theft or fire damage cover is provided.

If you're the generous sort, you can add other drivers to your policy – known as named drivers – and they'll be covered to drive your car. Even if you're not generous, adding a second responsible driver can also help lower the cost of your cover.

If you drive your car outside the UK but within the EU (eg, a day trip to France) or other European countries such as Andorra, Liechtenstein, Norway and Switzerland, you'll need a 'green card'. This is an international certificate of insurance issued by insurance providers in the UK, guaranteeing that the motorist has the necessary minimum level of third-party cover (you may need to pay if you want a higher level of cover).

To get one, contact your insurer and give your dates of travel and the countries you'll visit (or plan to pass through, even if it's only for a few hours) to extend the policy cover.

It will send you your green card, so make sure you tell your insurer in plenty of time of your plans, so it can post it out to you as you'll need to carry the physical document when you travel. You'll also need a GB sticker. Whether you'll be charged for the green card depends on your insurer – some will apply a fee to issue them.

If you do travel without a green card, there's a risk you may be refused entry to the country or you may be accused of driving without insurance (where you could get a fine, or your vehicle seized).

And don't forget about whether you need breakdown cover when abroad. See our full Car Breakdown guide for more.

For the latest on this and other impacts, see our Brexit Need-to-Knows.

If you are travelling with a trailer or caravan abroad, you will need to let your car insurer know, who will also issue a green card for the trailer, or caravan, being towed. This will be an additional green card issued in addition to the green card you will receive for the car doing the towing.


If you have an accident and damage someone else's car but decide to cover the costs yourself, strictly speaking you should still tell your insurer about it.

If you do have an accident and your insurer subsequently finds out about it, it could result in higher premiums regardless as the insurer will consider you more of a risk.

In addition, a problem may arise if you have a second accident and it is found to be related to work undertaken for the first. If this does happen it would most likely result in the claim not being paid, rather than cancellation of your insurance or being reported for fraud, but could still end up costing you £1,000s.

Nothing. One is called no-claims discount and the other is no-claims bonus.

Insurers like less-risky policyholders and will reward you if you're able to go a long time without making a claim. So for every year you're claim-free your insurer usually gives you a discount at renewal.

The more years you can go without making a claim, the larger the discount will be at renewal. For instance, an insurer may give you a 30-40% discount if you can go without claiming for the first year of your policy and then give you an extra 10% discount if you can repeat the trick in your second year.

The more changes you make to your car, barring security ones, the more you're charged. Always tell your insurer about any modifications and whether you made them or not, or it may invalidate your policy (a modification is anything that isn't part of the standard vehicle specification, including factory-fitted optional extras such as alloy wheels).

The exception to this rule is if you've a classic car needing insurance – in this instance, insurers accept modifications as a natural part of classic car ownership and don't penalise you with higher premiums.

Even more savings are there for the taking if you can protect your vehicle by securing it. Fitting an alarm or immobiliser (especially one approved by Thatcham) will reduce the bill substantially.

Comparison sites always assume you own the car you're trying to insure. However, many people drive a car owned by their employer, but have to insure and tax it themselves.

This means comparison sites, while useful for benchmarking prices, don't do the trick. First, try a couple of specialists, then see how prices from the comparisons stack up.

The only insurer we could find that gives quotes online for vehicles owned by companies is LV*.

Go through the quote process and it'll ask who owns the car. The quote you get will be based on this. This by no means translates to LV being the cheapest choice – but it's useful to get an idea of what you should be paying. Give us your feedback on LV.

Whether you just want to temporarily insure your own car, are borrowing a friend's car for the weekend or need to hire a vehicle to move house, it's possible to get temporary insurance for one to 28 days (or for a month via LV).

Most insurers will cover drivers between the ages of 18 and 75 but some set the minimum age at 21. You may also find it difficult to find cover if you have many points on your licence or a long history of claims.

Insure Daily*, Tempcover.com*, Confused.com* and the RAC offer policies.

If you are looking to insure your own car then Flow, from big insurer LV, is worth considering. Cover can be arranged for a month at a time.

Despite some confusion, telematics is not a 1980s game show hosted by Noel Edmonds (that was Telly Addicts!). Telematics prices your premiums depending on how you drive.

A device inside your car monitors your actions behind the wheel. So the better you drive, the less you pay for cover.

Telematics policies have more aliases than a rap group. If you're looking at 'black box', 'smart box', 'pay-as-you-drive' or 'usage-based' insurance then you're looking at a telematics policy.

It works! Forumite vic.star said: "I'm with Insure The Box, a telematics insurer. I paid £980 for my first year (I was 21 when I took out the policy) compared to the cheapest on comparison sites of £1,400!"

The black box feeds data back to your insurer, which takes this into account to reward you; if you can prove you're more Driving Miss Daisy than Fast & Furious, you can get money back on your premiums, high-street shopping vouchers or better prices at renewal.

How do insurers rate you on a telematics policy?

It's not just a case of keeping your hands at 10 and two and shifting smoothly through the gears. Insurers will take the following into account:

- The time of day or night you drive (11pm to 5am may cost more)
- Your speed (stick to the limit!)
- Gentle braking reactions (hard and sharp stopping is NOT good)
- Gentle acceleration and cornering (don't treat your local roads like Silverstone)

Telematics providers will charge you more if you speed or start cornering like Sebastian Vettel. In addition, you won't earn rewards if you don't drive responsibly. With insurance so expensive, any money back on your cover should be an incentive in itself.

While your insurer will be following your driving closely, there are relatively few restrictions on when and where you drive. However, some insurers, such as Co-op*, have curfews in place, meaning driving at certain times (usually between 11pm and 5am) could result in a fine or an increase in premiums.

Be careful when deciding your excess. The larger the excess, the cheaper the premium usually is, but a large excess may leave you out of pocket if you need to claim.

The excess is the amount you pay towards any claims you make. Say your excess is £250 and you have an accident that causes £1,000 worth of damage to your vehicle, you pay £250 and the insurer stumps up the rest.

A few insurers will substantially reduce premiums for a £1,000 excess, so try this when getting quotes. The downside is having to shell out this amount in the event of a claim.

Some comparison sites give gifts for every policy you take out. At Compare The Market there's a soft toy meerkat (you can choose from eight) for each new policy plus 2for1 cinema tickets and 2for1 at 1,000s of restaurants (see Meerkat Movies & Restaurant trick for full details).

Though remember, don't end up paying a higher premium than you need to because you're sucked in by the incentives on offer from one particular comparison site.

Insurers use this information to help them calculate your premium. The less you drive, the cheaper your insurance, so while you always need to give a genuine estimate to avoid committing fraud, it makes it doubly important not to overestimate as you'll also end up overpaying.

The best method is to look at how much you've driven in the past using accurate data, and if your driving habits haven't changed, put the same figures down. If they have, change the figure accordingly. The easiest ways to find out your history is by looking back at old MOT certificates or service documents where your mileage would have been recorded – just compare one year with the next for how far you've driven.