Best Sim only Deals
From £5/mth for 1GB, 500 mins & texts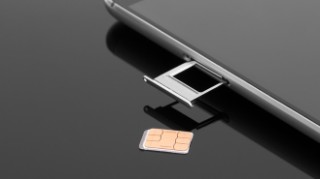 Whether you're a talker, texter or always online, we've handpicked the best Sim only deals starting at £5/month – plus we've lots of tips including how to unlock your phone and keep your number. Millions of mobile phone users are out of contract and overpaying, yet it's simple to ditch pricey providers, so check how much you could save.
Is Sim only right for you? Before you read this guide...
Are you happy with your current phone or able to buy a new one upfront? Sim only is probably a good bet. Read on...
Concerned about a credit check or want tighter control over your bill? Pay-as-you-go may be a better option.
Want a new phone but can't afford to buy it upfront? Traditional mobile contracts usually cost more – for other options, see Buying a new handset and our Cheap iPhone and Cheap Samsung guides.
Looking for 5G deals? See our guide to 5G for more information.
What is a Sim only deal?
A Sim is the little chip that slots into your phone. A Sim only deal covers just the mobile service, ie, it gives you a set monthly allowance of minutes, texts and data.

It's normally much cheaper than a traditional mobile contract, as Sim only deals don't bundle in the cost of the phone itself. You'll have to have your own handset to put the Sim into already, or buy one separately.
Most deals are for new customers and providers carry out a credit check when you sign up, so if you struggle getting credit, you may want to check your credit score before applying. Although you're not paying for a phone, you'll still have to sign up to a contract – typically they're on a 12-month (remember to check the price when it ends) or a rolling 30-day basis.
Best Sim only deals – up to 3GB of data
The best of the rest...
iD Mobile*: (piggybacks on Three): 2.5GB data, 1,200 mins and unlimited texts – £7/mth on a one-month contract.


Giffgaff*: (piggybacks on O2): 2GB data, 500 mins and unlimited texts – £8/mth on a one-month deal.

Best Sim only deals – 4GB to 9GB of data
The best of the rest...
O2*: 9GB of data, unlimited mins & texts – an equivalent £11.50/mth over the 12-month contract. Via Mobiles.co.uk (part of Carphone Warehouse), you pay £19/mth but you're automatically sent a £90 cheque within two months. Factor that in and it's an equiv £11.50/mth.


Giffgaff*: (piggybacks on O2) 6GB of data, unlimited mins & texts – £10/mth on a one-month deal.
Best Sim only deals – 12GB to unlimited data
How to complain about your network
The mobile industry doesn't have the best customer service reputation and while a provider may be good for some, it can be hell for others. Common problems include limited network coverage, slow data speeds, unexpected charges and more. It's always worth trying to call your provider first, but if not, then…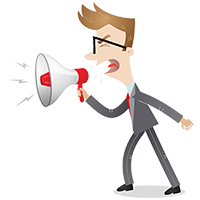 Free tool if you're having a problem
This tool helps you draft your complaint and manage it too. It's free, and offered by a firm called Resolver which we work with to help people get complaints justice.
If the complaint isn't resolved, Resolver will escalate it on your behalf to the free Ombudsman Services or CISAS, depending on the firm you're complaining about.
Get Our Free Money Tips Email!
For all the latest deals, guides and loopholes - join the 12m who get it. Don't miss out
Join the MSE Forum Discussion