Recent stories
4 October 2022

Homeowners have increasing reason to consider longer term mortgages over shorter deals, as the cost of borrowing grows.

4 October 2022

Millions of households in Britain will get £400 this winter to help with rising energy bills as part of the Government's 'Energy Bills Support Scheme'. Exactly how you'll be paid this money depends on your supplier and how you pay for your energy bills.

4 October 2022

Transport services across the UK are to be disrupted again this month with thousands of rail workers due to walk out on Wednesday 5 and Saturday 8 October.

3 October 2022

The change means those earning above £150,000 will continue to pay a higher marginal rate of tax, as they do now.
For all the latest deals, guides and loopholes simply sign up today - it's spam free!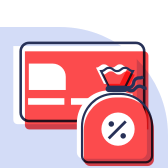 Cards & Loans
A tweet suggesting people could save £12,700 a year following the mini-budget has been removed by HM Treasury following a complaint from MoneySavingExpert.com (MSE) founder Martin Lewis.

Amazon has brought forward the date from which its Classic and Platinum Mastercards will stop working. Users had previously been told they had until January 2023 to continue using the cards before they were axed. But for some, this deadline has been moved to October, and for others to November.

Student loan interest rates will rise for many from September, the Government has confirmed. But this WON'T make a difference to your monthly repayments.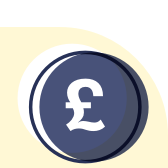 Complain & Reclaim
The UK tax office is to refund 60,000 people that had tax rebates processed by Tax Credits Ltd. The move comes after a MoneySavingExpert.com investigation found that the third-party tax rebate firm was alleged to have submitted claims using forged signatures, without consent, and made it difficult for people to get hold of any money owed.

If you stayed at home to care for family, as far back as 1978, your National Insurance record may have been hit with errors that could see you missing out on £1,000s in state pension payments. Below we explain how to check and claim.

Thousands of leaseholders who paid a doubled ground rent will receive refunds, the Competition & Markets Authority (CMA) has confirmed. The watchdog has secured undertaking from nine companies that bought freeholds from Taylor Wimpey, which means more than 5,000 households will get their money back.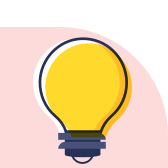 Household Bills
Shell Energy will pay an extra £150 to over 150,000 of its customers who get the Government's Warm Home Discount this winter – meaning those eligible will get £300 in total from both payments.

Eleven water companies across England and Wales will be forced to cut customer bills by a collective £150 million from April 2023 after they missed targets on issues including pollution, sewerage flooding in homes, and water supply interruptions.

More than 400,000 low-income households in Wales can get a non-repayable £200 cash grant to put towards their energy bills this winter.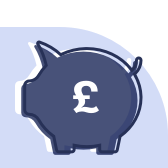 Banking & Saving
Chase customers are currently unable to access their accounts or make payments due to technical issues at the app-only bank.

Barclays' has launched a new linked "Rainy Day Saver" savings account for Blue Rewards members, which pays 5.12% interest on balances of up to £5,000 – over double the top open-to-all easy access account. You need to jump though a number of hoops to get it though.

There's just days left before paper £20 and £50 notes are withdrawn from circulation, so act now before shops stop accepting them. You can spend the notes until, and including, Friday 30 September but after that you'll have to bank them or swap them.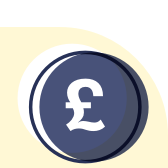 Travel
Transport services across the UK are to be disrupted again this month with thousands of rail workers due to walk out on Wednesday 5 and Saturday 8 October.

We've the latest on the testing and self-isolation rules for travellers visiting popular destinations abroad, plus full refund and insurance rights for overseas and UK travel.

If you have an unused credit note from a package holiday that was cancelled due to the pandemic, you should redeem it or cash it in by the end of today (30 September 2022). If you don't you risk losing valuable protection if the firm that issued it goes bust.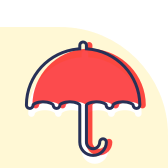 Insurance
RAC breakdown cover policyholders will see prices hiked, in some cases by more than 30%, at renewal. But if you've had a notification of a price rise, you don't have to accept it. You may be able to leave penalty-free, or haggle to get the price lowered.

The financial regulator has confirmed its plans for a sweeping regulatory overhaul that will stop financial firms mistreating consumers

Ethnic minorities pay more than white people for car insurance, research from Citizens Advice has shown, with the charity arguing that the price differences are a result of an "ethnicity penalty".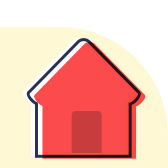 Mortgages & Homes
At the start of the week, several major lenders pulled their deals from the market completely. Since then, many others have either withdrawn their fixed-rate offers or replaced them at hugely increased rates. As the market turbulence continues, here's what you can do.

Homeowners have increasing reason to consider longer term mortgages over shorter deals, as the cost of borrowing grows.

The Bank of England has increased the base rate to 2.25% from 1.75%. This rate is used by the central bank to charge other banks and lenders when they borrow money – and influences what borrowers pay and savers earn.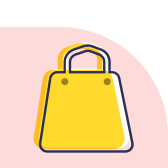 Shopping
Asda has become the latest supermarket to scrap 'best before' dates on fruit and veg in a bid to cut down on food waste. It joins Marks & Spencer which axed the labels in July, and also Waitrose which will can them from September. Food can still be eaten after its best before date, yet many people throw items away in confusion.

Boots has launched an 'Everyday' range aimed at providing essentials to those on a budget. Items available include toothpaste, shampoo and sanitary products for less than £1.50 each. However, you should still compare prices elsewhere as it's not always cheapest. Here's what you need to know.

KFC has launched a new rewards scheme after scrapping its Colonel Club loyalty program in July. The 'Rewards Arcade' allows users to play a game and win awards after placing an order, but you aren't guaranteed a prize every time.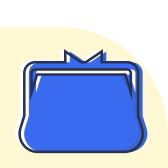 Income & Budgeting
All reception year schoolchildren in Wales will start receiving free meals from September this year, with pupils in year one and year two to get free meals by April 2023, the Welsh Government has announced. It's expected that all 200,000 primary school children in Wales will receive free school meals by 2024.

School leavers getting their A-Level results this week should be aware that deferring for a year means they'll be on the new student finance system coming in England in September 2023, and will repay their loan for a much longer period, potentially costing £10,000s more.

We've searched through council websites to find which offer it – check to see if you're eligible and what you could get.