Recent stories
18 January 2021

Many are worried about the UK impact of the coronavirus on their ability to pay bills and even stay in their home. This guide tells you what help's out there if you can't pay bills or pay loans or credit cards back.

18 January 2021

The coronavirus outbreak is causing major travel disruption around the globe

15 January 2021

Samsung has launched three new handsets for 2021: the Galaxy S21 5G, Galaxy S21+ 5G, Galaxy S21 Ultra 5G. But they're certainly not MoneySaving, with the most expensive – the S21 Ultra 5G – costing up to £1,329.

15 January 2021

Martin Lewis has issued an important warning to customers and former customers of HSBC, First Direct, M&S Bank and John Lewis Finance
Tip Email
13 January 2021
For all the latest deals, guides and loopholes simply sign up today - it's spam free!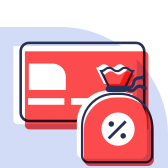 Cards & Loans
Virgin Money is axing its online services for credit card customers on 31 January, with borrowers encouraged to manage accounts using the provider's app instead. Here's what's happening and what you can do about it - particularly if you don't have a smartphone

More than 100,000 people overpaid student loans in the last year alone as they were recorded as being on the wrong loan plan – and many can reclaim £100s or even £1,000s

HSBC Group says an internal review uncovered instances where customers in arrears hadn't been received the quality of service expected between 2010 and 2019.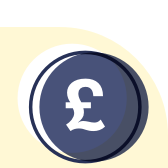 Complain & Reclaim
Unite and Student Roost - two major university accommodation providers - have agreed to offer rent refunds to tens of thousands of students whose returns have been delayed due to Covid-19

Those who need to file their self-assessment tax return may be able to avoid a penalty fee if they miss this month's deadline due to coronavirus

Students at some universities are being given partial rent refunds as they may be away from their accommodation until February due to coronavirus restrictions. But other institutions are refusing to give students cash back. We round up what's happening and how to try to get some of your money back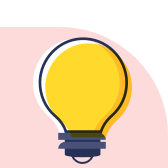 Household Bills
Samsung has launched three new handsets for 2021: the Galaxy S21 5G, Galaxy S21+ 5G, Galaxy S21 Ultra 5G. But they're certainly not MoneySaving, with the most expensive – the S21 Ultra 5G – costing up to £1,329.

Former Utility Point customers have been struggling to get back credit worth £100s from the supplier, often months after switching away from it

Disadvantaged school children in England can get free data from mobile providers, including EE and O2 if they're struggling to access the internet to carry out lessons from home. Here's a rundown of what's available and how to apply - plus, some providers are offering additional help to all children on top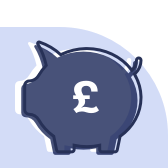 Banking & Saving
Santander customers with the bank's popular 123 current account will see the interest paid on savings drop to just 0.3%.

Martin spoke about the issue on his show yesterday

Barclays has been fined £26 million by the financial regulator over the poor treatment of 1.5 million borrowers who had fallen into arrears or financial difficulties over a period of four years - and affected customers have also been refunded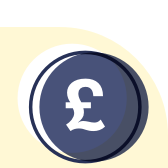 Travel
The coronavirus outbreak is causing major travel disruption around the globe

Travellers arriving into the UK from the vast majority of international destinations - including those returning to the UK - will be required to show a negative coronavirus test result from next week to help protect against new strains of coronavirus

Holidaymakers who apply for a European Health Insurance Card (EHIC) to get free or discounted medical care while within the EU will now be given a UK Global Health Insurance Card (GHIC)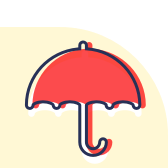 Insurance
The ruling follows a test case brought last year

Price comparison website Compare The Market has been fined £17.9 million by the competition watchdog, after it banned home insurers from offering customers cheaper prices elsewhere

Car and home insurance customers should pay no more when renewing their policy than they would if they were taking out a new one with the same firm, under radical new proposals from the financial regulator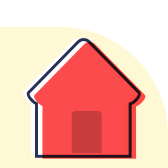 Mortgages & Homes
Millions of homeowners in England will be given a new right to extend their lease by up to 990 years and not have to pay any ground rent, while extending a lease or buying a freehold will also become cheaper for many, under sweeping new Government reforms

Martin Lewis has called on the Government to act to help "mortgage prisoners" as he gave evidence to the Treasury Committee about the financial impact of the coronavirus pandemic, warning that more households could become trapped as a result of the crisis

One of the first homeowners to be released has told us he's saving almost £500/month as a result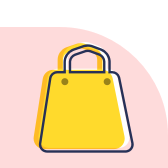 Shopping
Furious Tesco shoppers have complained after card payments made at some of the retailer's petrol stations were taken months after they were made. Some say they now don't have the cash to cover payments, although Tesco promises to refund any bank charges incurred if you do go into the red

Millions of Netflix users with standard and premium accounts will see prices rise by up to £24 a year

Tesco has re-introduced restrictions on grocery sales, allowing shoppers to buy only three packs of certain items and just a single pack of toilet roll. However the supermarket and its rivals insist there are currently no product shortages and are urging customers to shop normally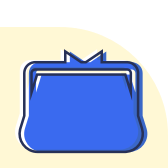 Income & Budgeting
Cold weather payments worth £25 have been triggered in some parts of the UK after another cold snap. It's the third week the payments, which are designed to help households pay for energy bills when temperatures plummet, have been dished out this winter

Many are worried about the UK impact of the coronavirus on their ability to pay bills and even stay in their home. This guide tells you what help's out there if you can't pay bills or pay loans or credit cards back.

The Prime Minister has unveiled sweeping restrictions on public movement to tackle the spread of coronavirus. This has had a huge impact on daily life, affecting everything from weddings and train travel to music events and sport. To help, we're working flat out to answer your questions on these topics and more