4 March 2021

Around 200,000 women could be owed an average payout of £13,5000 after their state pensions were underpaid, new figures reveal. And these payments will now be paid automatically following a Government review - although women who weren't due the automatic uplift in the first place will still need to claim

4 March 2021

M&S Bank is to close all of its current accounts from August, it's been announced. But customers with credit cards, loans and insurance customers are not impacted. Here's what's happening.

4 March 2021

If you're worried about work during the coronavirus crisis, this guide looks at your rights if you're self employed, including what help's there for limited company directors.

3 March 2021

Income tax thresholds are to rise from April 2022 and then be frozen for a further fours years until April 2026, Chancellor Rishi Sunak has revealed
Recent stories
3 March 2021

The current stamp duty holiday in England and Northern Ireland has been extended until the end of June, and some relief will continue until the end of September, the Chancellor announced in the Budget today

3 March 2021

Universal credit claimants will continue to get a £20/week uplift to their payments for a further six months, Chancellor Rishi Sunak has confirmed in his Budget 2021 today.

3 March 2021

From extending furlough to increasing the contactless card payment limit, we round up the key announcements from Chancellor Rishi Sunak's Budget 2021

3 March 2021

Guarantor loans have overtaken Payment Protection Insurance (PPI) as the most complained about product that the Financial Ombudsman Service adjudicates on. It's the first time in more than a decade that PPI is not the most complained about financial product
For all the latest deals, guides and loopholes simply sign up today - it's spam free!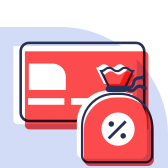 Cards & Loans
A landmark legal claim launched against credit reference agency Experian could see 49.8 million adults in England and Wales in line for compensation worth £750 each if successful - although there are no guarantees. Here's what you need to know

A £14 billion landmark class action case against Mastercard, which could see consumers receive hundreds each, is set to return to court next month.

All 45,000 existing investor accounts will be closed on 2 April. Here's what the change means for investors and borrowers alike.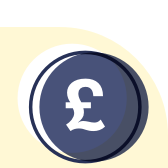 Complain & Reclaim
Those who need to file their self-assessment tax return may be able to avoid a penalty fee if they miss this month's deadline due to coronavirus

A price cap on the 'excessive' fees claims management companies charge customers has today been proposed by the financial regulator in a bid to save people thousands - and the move has been welcomed by MoneySavingExpert.com founder Martin Lewis

Unite and Student Roost - two major university accommodation providers - have agreed to offer rent refunds to tens of thousands of students whose returns have been delayed due to Covid-19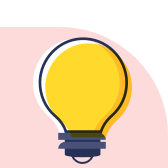 Household Bills
TalkTalk is to hit certain customers, including broadband users, with price hikes of up to £36 a year from next month. Separately, the provider is also warning of larger increases planned for April 2022. But you can escape this year's hikes penalty-free - here's what you need to know

O2 customers will be hit with price hikes of 1.4% from their April bills, the telecoms provider has confirmed. It is writing to affected customers to inform them of the increase this week. But you won't be able to cancel penalty-free unless you're out of contract. Here's what's happening

More than a million households are to be paid a share of £10.4 million after energy regulator Ofgem found 18 gas and electricity suppliers overcharged customers when they switched. Refunds will be paid automatically with average payouts of £10.40, though you should contact your old supplier if you think you're affected but haven't received a payout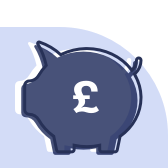 Banking & Saving
M&S Bank is to close all of its current accounts from August, it's been announced. But customers with credit cards, loans and insurance customers are not impacted. Here's what's happening.

From extending furlough to increasing the contactless card payment limit, we round up the key announcements from Chancellor Rishi Sunak's Budget 2021

Guarantor loans have overtaken Payment Protection Insurance (PPI) as the most complained about product that the Financial Ombudsman Service adjudicates on. It's the first time in more than a decade that PPI is not the most complained about financial product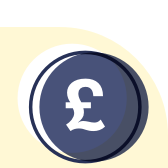 Travel
Rail passengers in England, Scotland and Wales all face varying increases to fares from today - with most being hit with above inflation price hikes. Below we explain how different tickets will change, although for most, all but essential travel is currently banned under coronavirus lockdown rules

The coronavirus outbreak is causing major travel disruption around the globe

If you've got a prepaid travel card you may be hit with a £2 monthly fee if you haven't used it in over a year, which could impact many given the coronavirus pandemic has largely scuppered travel plans since March 2020. Here's what to watch out for and what you can do to to avoid being hit by charges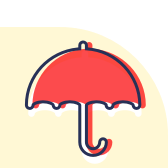 Insurance
The ruling follows a test case brought last year

Price comparison website Compare The Market has been fined £17.9 million by the competition watchdog, after it banned home insurers from offering customers cheaper prices elsewhere

Car and home insurance customers should pay no more when renewing their policy than they would if they were taking out a new one with the same firm, under radical new proposals from the financial regulator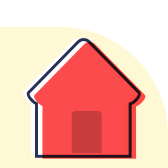 Mortgages & Homes
The current stamp duty holiday in England and Northern Ireland has been extended until the end of June, and some relief will continue until the end of September, the Chancellor announced in the Budget today

Millions of homeowners in England will be given a new right to extend their lease by up to 990 years and not have to pay any ground rent, while extending a lease or buying a freehold will also become cheaper for many, under sweeping new Government reforms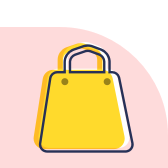 Shopping
A "technical error" which led to large numbers of Tesco shoppers being double-charged has now been "resolved", according to the supermarket giant.

Angry Tesco shoppers have complained after card payments made at the supermarket were taken twice over the past week

Virgin has today launched a new loyalty scheme called 'Virgin Red' that allows members to earn points on everything from spending at Boots and M&S to switching energy provider.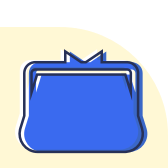 Income & Budgeting
Around 200,000 women could be owed an average payout of £13,5000 after their state pensions were underpaid, new figures reveal. And these payments will now be paid automatically following a Government review - although women who weren't due the automatic uplift in the first place will still need to claim

The Prime Minister has unveiled sweeping restrictions on public movement to tackle the spread of coronavirus. This has had a huge impact on daily life, affecting everything from weddings and train travel to music events and sport. To help, we're working flat out to answer your questions on these topics and more

The NHS prescription charge in England will increase by 20p to £9.35 from 1 April, it's been confirmed. The cost of prescription prepayment certificates - essentially season tickets you use to cut costs if you pay for multiple prescriptions over a set period - are also rising