Recent stories
22 July 2021

Over 600,000 people in England and Wales were 'pinged' and told to self-isolate by the NHS Covid-19 app between 8 and 14 July, new figures show. If you're one of them, there's a range of financial support you could get.

22 July 2021

Royal Mail has warned that households in 10 areas of England, including Blackpool and Worthing, could face delays to to both parcel and letter deliveries as staff members have been forced to self-isolate due to Covid-19. Here's what you need to know and what you can do if you're facing delays.

22 July 2021

If you're worried about work during the coronavirus crisis, this guide looks at your rights as an employee including who's eligible to be furloughed.

22 July 2021

If you're suddenly unable to work due to the coronavirus crisis, or you've been laid off, this guide looks at what benefits you can claim, what you're entitled to under universal credit plus tells you how to make a claim.
For all the latest deals, guides and loopholes simply sign up today - it's spam free!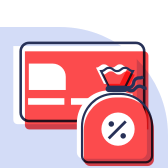 Cards & Loans
Card provider American Express is making a number of changes to its two British Airways rewards credit cards from 1 September. The shake-up will see annual fees hiked for some, while for others the spending threshold to earn a 'free' companion flight is falling - although they will now only be able to use this on economy class tickets. Here's what's happening.

Tesco Bank has quietly launched a prepaid debit card called 'Clubcard Pay', which it's currently trialling.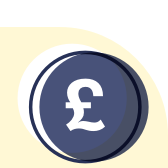 Complain & Reclaim
Drivers could save up to £35 a year on their car insurance, the Ministry of Justice has said, as major reforms to the claims process for whiplash injury come into effect this week.

A former pensions minister has urged people to use this Bank Holiday weekend as an opportunity to check if elderly relatives or neighbours are missing out on £1,000s a year in pension credit, with recent figures showing up to £1.8 billion remains unclaimed. Here's how to check if you or someone you know is eligible - and what to do if so.

Around 8,800 London Capital & Finance (LCF) investors are set to receive compensation of up to £68,000 under a new Government scheme, the Treasury has announced today.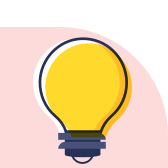 Household Bills
TalkTalk is hiking prices for certain customers on its Fibre 35 and Fibre 65 broadband plans from today. But you don't have to accept the increases.

Around 180,000 Igloo Energy customers will see their gas and electricity bills rise by £111/yr from August, the energy provider has revealed. But most could beat the hikes and save £100+/yr by switching to a cheaper deal.

Around 11 million households on standard energy tariffs are likely to see huge price rises this winter, with industry experts Cornwall Insight predicting an increase of more than £100/yr to regulator Ofgem's price cap. But many can beat the hikes and save £100s by switching now.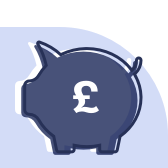 Banking & Saving
Tesco Bank has announced it will close all existing current accounts on 30 November, with around 213,000 customers affected.

Challenger bank Starling has taken the crown in our latest banking customer service poll, with digital rival Monzo coming a close second and former champion First Direct knocked into third place.

The move impacts customers who took out these accounts before 2005 and who benefitted from offers to have the monthly fee waived provided they kept a certain amount of money in the accounts each month.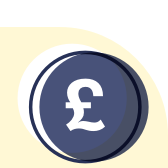 Travel
The coronavirus outbreak is causing major travel disruption around the globe

Petrol prices have hit their highest level since October 2013, according to motoring firm the AA.

Hopeful holidaymakers have been urged to apply for new passports or to renew existing ones as soon as possible to avoid delays of up to ten weeks. Usually passports take between four and six weeks to be processed.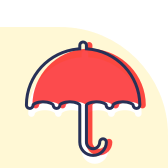 Insurance
About 350,000 Halifax, Lloyds and Bank of Scotland home insurance customers who had a policy between 2009 and 2017 have been paid an average of £38 each in compensation

Drivers could save up to £35 a year on their car insurance, the Ministry of Justice has said, as major reforms to the claims process for whiplash injury come into effect this week.

In a rare bit of good news, car insurance is at a seven-year low at an average £420/yr (£160 less than at its height). Part of the drop, according to the source, MoneySupermarket, is that fewer people driving in lockdown has meant fewer claims.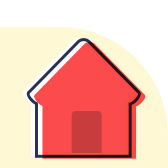 Mortgages & Homes
More homeowners than previously thought could be trapped on expensive mortgage rates and unable to switch, the Financial Conduct Authority (FCA) has admitted.

Nationwide has launched a five-year fixed mortgage deal at 0.99% – the first time interest rates on a five-year deal have EVER dropped below 1%. While mortgage interest rates have been continually creeping down over recent months, Nationwide's latest deal is another reminder of the fierce competition between lenders. So there's no better time to check if you could save £1,000s on your mortgage now.

New mortgage deals are at their LOWEST EVER rates, with two-year fixes down to 0.95% and five-year fixes at 1.17% (though in some cases they load the cost in the form of hefty fees). That means huge savings are possible for some.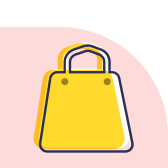 Shopping
The fee retailers charge for single-use plastic carrier bags is to double from 5p to 10p in England from 21 May, while those making purchases in smaller shops will also now have to pay the charge.

Morrisons is to axe its 'Morrisons More' loyalty points scheme and replace it with new personalised money-off vouchers via its app

Ikea has today launched a new scheme allowing shoppers to trade in their old Ikea furniture in return for vouchers to be spent in store – here's how it works.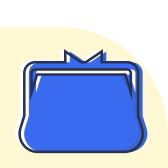 Income & Budgeting
The Prime Minister has unveiled sweeping restrictions on public movement to tackle the spread of coronavirus. This has had a huge impact on daily life, affecting everything from weddings and train travel to music events and sport. To help, we're working flat out to answer your questions on these topics and more

Many are worried about the UK impact of the coronavirus on their ability to pay bills and even stay in their home. This guide tells you what help's out there if you can't pay bills or pay loans or credit cards back.

Google Photos will stop giving users unlimited free online storage for photos and videos from 1 June - meaning those who routinely use the service may need to start paying fees or saving photos elsewhere.