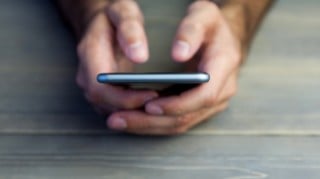 Mobile Phone Haggling
Do it right & save £100s each year
Anyone with a mobile contract that's about to end (or has ended) is wielding a serious MoneySaving weapon: loyalty. Unleashing it could save you £100s or bag you more minutes, texts and data.
'I saved £16/mth on my bill' – some inspiration before you begin
In our most recent haggling poll, 65% of mobile customers told us they were successful in negotiating a better deal, showing what's possible – see full poll results.
Success rates with the big firms were 78% with Sky Mobile and 75% with Three and 71% with BT Mobile.
Haggling's more of an art than a science, so to really inspire you, here are some success stories we've heard (you can read others in the forum).
I was looking for a Sim-only deal as my £24/mth contract was due to run out. I saw a good deal in the weekly email, so I went armed with the info into my call with EE. After some negotiation I was offered 5GB, unltd calls & texts, 6 mths' Apple Music and BT Sport for, wait for it ... £7.99 a month – I bit her hand off!

- Suzanne, via email
I had a very productive call with O2 where after asking for a PAC code I was offered a discount to £10/mth PLUS £150 credit towards my bill.

- Forumite Phillw
I was repeatedly overcharged by Vodafone, which took six months of calls and further issues to sort. I used this as leverage to get myself a 64GB iPhone 6s for £26/mth with no upfront cost, including 12 months' Spotify – 50% off the list price. Thank you to you and your team!!

- Rhys, via email
A story from Martin
This happened years ago now but the haggling technique works just as well today.
I was an Orange (now EE) customer and preferred to remain one, as the connection at home and work was good. Yet their packages weren't the market's cheapest.
This is an edited version of my call.
Martin: "Hi, you have a price match promise. Three offers 500 inclusive cross-network minutes, (ie, calling other networks) for £30/month, yet I'm paying that for just 200 minutes with you."
Orange: (as expected) "Sorry Mr Lewis, our price promise doesn't cover Three, so we can't offer you that tariff."
Martin: "That's simply not good enough. While I want to stick with you, unless you can offer me something better, I'm going to have to leave."
Orange: "Let me put you through to our specialist disconnections department and see if we can find any way to improve it."
Then I repeated my request to disconnections.
Orange 'disconnections': "I think we can help, we can match that Three tariff for the same price." (Note: Its own 400-minute package cost £50/month at the time.)
Martin: "That's not part of your normal price match plan?"
Orange disconnections: "Nope, it's a special offer for valued customers." (Sub-text: 'We'll pull out all the stops if we're going to lose you'.

After that I asked for more text messages and got a bundle on top, then a new phone and was asked: "What do you want? Pick any." So I opted for a snazzy, camera phone, with 3G (hi-tech at the time) – all, of course, at no extra charge.
While my story is about Orange and a few years old now, this works in exactly the same way with other networks today. There are no hard and fast rules, but a bit of chutzpah and a smile (try it, it's noticeable in your voice, even on the phone) works wonders. It's a game, with huge gains if you succeed and no loss if you fail.
Step 1. Ask for a better tariff
Under new rules from regulator Ofcom, which came into effect on 1 July, you can cancel your contract by sending a single free text, and ask your new provider to switch you within one working day – regardless of whether you have a contract or pay-as-you-go phone.
While this is great for some, it leaves a very small window for haggling. Firms have only one working day to contact you and persuade you to stay before the switch takes place – see below for more info.
If you want to haggle, calling your network remains the best way to do it. Phone up and tell it you're unhappy with your existing tariff. There are two lines of argument you can pursue:
Research-based

You can quickly benchmark prices using our new Cheap Mobile Finder tool. Put in your usage details to speedily reveal the cheapest tariffs and packages available. If you're not sure how much data you use, our data calculator can help.

Chutzpah-based

Alternatively, just have a go – call up and say "it's too expensive". Ask what the best tariff available is, then if the offer isn't good enough, say so. This can work well, as packages better than the best new customer versions, or special extra discounts are sometimes available if you push.
And always remember to request a better package and a phone upgrade too. If you're not given what you want, ask to leave.
Step 2. Speak to 'disconnections' – actually the customer retention dept.
The crucial part is getting through to what you think is the 'disconnections department'. Actually, internally most companies refer to disconnections as a synonym for 'customer retentions'. In other words, its real job is to keep your business and because of that it has much more power and discretion to do it.
Once connected, repeat your request – if you seem genuine about disconnecting (and why shouldn't you be? There are better packages out there), you should get a much improved offer matching the market's best openly available tariffs.
Are there any negatives?
This technique involves locking in to a new contract
While rolling one-month contracts are available, 12 month contracts can be cheaper, but you may find some are as long as 24 months, particularly if they include a handset.
You only have this negotiating power at renewal. Try to change tariff six months into a contract and you won't get the special option. For example, if you negotiate a 4GB a month for £11 deal but then decide the firm's 12GB a month for £15 deal is better, usually you won't be allowed to swap, even though you could've got the deal when negotiating originally.
Why customer retentions has such power
The vast majority of people now have mobiles, therefore networks no longer have to persuade them to get one – instead they have to get them to stay with their current network. The maturity of the market means retaining existing customers is vital – hence the power of customer retention departments.
It's not just mobiles you can haggle down though, there's a whole host of other things including car insurance, broadband and credit card interest rates. For more tips and tricks, read our Top 10 firms to haggle with guide.
Step 3. What if they say no?
DON'T feel forced into disconnecting. If you're pushing and your bluff is called with a "sorry, we can't do that, I'll arrange cancellation", just back off. A quick "I need to think about it and I'll call you back" is an easy way out.
At this point if there are better deals elsewhere, consider taking on the hassle and changing package but do it on your terms not theirs. See the Cheap Mobiles, Best Sim only Deals or Best Pay-as-you-go Sim Deals guide for full info on how to find the right tariff. Though, of course, it's always possible that you call again, speak to someone else and get a quite different response!
12 more mobile haggling tips
Haggling may sound straightforward, but perfecting it's an art. Here are a dozen more top tips for haggling with your mobile provider – for more, see Haggle with Sky, AA & more.
Aim to do this around a month before your current contract ends, as it's then you're most realistically likely to ditch and leave. Try it earlier and you'll simply be met with "you've a contract and can't cancel it".

Knowing how much you use your phone is crucial to getting the right deal for you – many plans come with unlimited minutes and texts, but only the heaviest users need this much. If you're going way over your allowance each month, you can try and haggle down the monthly cost by reducing what you get.

Tools such as Billmonitor* and HandsetExpert work out your average usage for you if you give them your online login details. Alternatively, you can check yourself – look through old paper statements (you can request these from your network) or you can often find them in your online account.

The biggest single factor affecting the cost of a contract is whether or not it comes with a new handset.

If you already have a decent handset in good nick, you'll get a far cheaper deal if you tell them you want to move to a Sim-only plan. Here you simply get the Sim card with the tariff, but no handset (see our Best Sim only Deals guide for full info and our top pick deals).

It's important to have the factual arsenal at your fingertips before you pick up the phone, so do your homework.

Research the deals, discounts and codes that your provider and its competitors are offering to act as a basis for negotiation. If you're after a snazzy smartphone, you should be researching on specialist mobile comparison sites.

You may find that your customer service rep will only offer a small discount at first, but if you don't agree with the price, use phrases like:

- "I've worked out my budget, and my absolute max is £[insert price here]/mth."
- "[EE/O2/Three/Vodafone] can do it for less."
- "I need to think about it."
- "My husband/wife won't be impressed if I pay that."
- "It's still a lot of money."
- "What's the very best you can do?"

In 2014, Ofcom gave consumers more protection from mid-contract price rises. This means that if your contract was taken out after 23 Jan 2014 and the network you're with introduces a monthly price rise mid-contract, you may be able to leave penalty-free, even if you're still in your minimum contract term.

This can also be the case if it hikes the price of additional services that you frequently use, causing you "material detriment".

Mobile networks must give you one month's written notice of any price rise and, if you're entitled to leave without paying a penalty, give you one month to do so.

Yet firms CAN increase prices mid-contract in line with inflation without you being able to leave penalty-free, as long as they include a warning about this in their terms and conditions. EE, O2 and Three do this, and Vodafone does for contracts taken out on or after 5 May 2016.

If you're able to leave penalty-free or you're out of your minimum contract term, use the hike as leverage to get yourself a better deal. If not diarise when your contract ends to use this as ammunition then.

If your network won't pay ball, there's a good chance you'll be able to save by switching. For more help, see Switch to a cheap Sim only deal to cut your monthly costs.

If you've had issues with your network in the past – for example, poor coverage or long waiting times on customer care calls – then politely tell them when you haggle. They should want to try and make it up to you.

Never go with the first offer. Chances are, it's not the best deal they can do. Remember, be firm.

They may push you to agree because it's a 'limited-time offer' – don't feel pressured into agreeing to the new price or deal unless you're certain.

As negotiations come to a close, a classic sales technique is to stay silent. They want you to feel awkward and fill the silence by saying you'll take their offer. Make them fill it with a better one.

If they won't slash the price, see if they can include any extras, like a bigger allowance or promos they run with partner companies.

While unconfirmed, we hear rumours that staff at some companies have different quotas of how many deals they can do.

Even if that's not the case with your provider, you may have simply spoken to the wrong person at the wrong time. Calling back a few days later and speaking to someone else may well pay dividends.

If you don't get what you want then you should seriously consider leaving – you can now 'text-to-switch' mobile provider, so you needn't even call your current provider again if you don't want to.

You can request a switching code via text to give to a new provider, and ask your new provider to switch you within one working day.

Here's how to switch provider under the new rules:

You'll request a switching code by text. You'll send a text to one of two numbers, depending on whether you want to keep your existing number or not. You'll text 'PAC' to 65075 to keep your old number or 'STAC' to 75075 to get a new one.

As well as texting, you'll also have the option to go online or ring your provider.


Your existing provider will immediately send you the code. Its text must also include important info such as any exit penalties, outstanding handset costs or credit balances.


You need to give the switching code to your new provider within 30 days. You'll then be switched within one working day. You won't need to contact your old provider again.

If you're not sure whether you are still 'in contract', and would have to pay any early termination charges, you can simply text 'INFO' to 85075 to find this out without requesting a switching code.

Use our Cheap Mobile Tips to help find the best new deal for you.
How did it go? Let us know about your haggling successes and failures in the Mobile Phone Haggling forum thread.