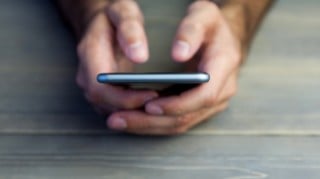 Mobile phone haggling
Do it right & save £100s each year
Anyone with a mobile contract that's about to end (or has ended) is wielding a serious MoneySaving weapon: loyalty. Unleashing it could save you £100s or bag you more minutes, texts and data.
'We will make a saving of just under £400' – some inspiration before you begin
In our most recent haggling poll, 69% of mobile customers told us they were successful in negotiating a better deal, showing what's possible – see full poll results.
Success rates with the big firms were 79% with Sky Mobile and 74% with EE and 73% with Three.
Haggling's more of an art than a science, so to really inspire you, here are some success stories we've heard (you can read others in the forum).
Thank you for giving me a spur to check my mobile phone tariffs, across the year we will make a saving of just under £400.

- David, via email
I'm with EE, I was paying £46, a month. I shopped around a couple of places, Tesco was just over £22 a month. I went back to EE and got new contract for £20 a month.

- Ann, via email
Three wanted £12/mth and said that this was the best deal, despite being a loyal customer for 15 years. I mentioned I saw a similar Sim on your site for £6/mth. He seemed confused and not aware of the £6/mth deal. I emailed a copy of your quotes and he agreed to give me the £6/mth deal. Thank you. I always look out for your advice on email excellent.
- Graham, via email
I was looking for a Sim-only deal as my £24/mth contract was due to run out. I saw a good deal in the weekly email, so I went armed with the info into my call with EE. After some negotiation I was offered 5GB, unltd calls & texts, 6 mths' Apple Music and BT Sport for, wait for it ... £7.99 a month – I bit her hand off!

- Suzanne, via email
Thank you for giving me a spur to check my mobile phone tariffs, across the year we will make a saving of just under £400

- David, via email
I had a very productive call with O2 where after asking for a PAC code I was offered a discount to £10/mth PLUS £150 credit towards my bill.

- Forumite Phillw
I was repeatedly overcharged by Vodafone, which took six months of calls and further issues to sort. I used this as leverage to get myself a 64GB iPhone 6s for £26/mth with no upfront cost, including 12 months' Spotify – 50% off the list price. Thank you to you and your team!!

- Rhys, via email
A story from Martin
This happened years ago now but the haggling technique works just as well today.
I was an Orange (now EE) customer and preferred to remain one, as the connection at home and work was good. Yet their packages weren't the market's cheapest.
This is an edited version of my call.
Martin: "Hi, you have a price match promise. Three offers 500 inclusive cross-network minutes, (ie, calling other networks) for £30/month, yet I'm paying that for just 200 minutes with you."
Orange: (as expected) "Sorry Mr Lewis, our price promise doesn't cover Three, so we can't offer you that tariff."
Martin: "That's simply not good enough. While I want to stick with you, unless you can offer me something better, I'm going to have to leave."
Orange: "Let me put you through to our specialist disconnections department and see if we can find any way to improve it."
Then I repeated my request to disconnections.
Orange 'disconnections': "I think we can help, we can match that Three tariff for the same price." (Note: Its own 400-minute package cost £50/month at the time.)
Martin: "That's not part of your normal price match plan?"
Orange disconnections: "Nope, it's a special offer for valued customers." (Sub-text: 'We'll pull out all the stops if we're going to lose you'.

After that I asked for more text messages and got a bundle on top, then a new phone and was asked: "What do you want? Pick any." So I opted for a snazzy, camera phone, with 3G (hi-tech at the time) – all, of course, at no extra charge.
While my story is about Orange and a few years old now, this works in exactly the same way with other networks today. There are no hard and fast rules, but a bit of chutzpah and a smile (try it, it's noticeable in your voice, even on the phone) works wonders. It's a game, with huge gains if you succeed and no loss if you fail.
Step 1. Ask for a better tariff
Under new rules from regulator Ofcom, which came into effect on 1 July 2019, you can cancel your contract by sending a single free text, and ask your new provider to switch you within one working day – regardless of whether you have a contract or pay-as-you-go phone.
While this is great for some, it leaves a very small window for haggling. Firms have only one working day to contact you and persuade you to stay before the switch takes place – see below for more info.
If you want to haggle, calling your network remains the best way to do it. Phone up and tell it you're unhappy with your existing tariff. There are two lines of argument you can pursue:
Research-based

You can quickly benchmark prices using our new Cheap Mobile Finder tool. Put in your usage details to speedily reveal the cheapest tariffs and packages available. If you're not sure how much data you use, our data calculator can help.

Chutzpah-based

Alternatively, just have a go – call up and say "it's too expensive". Ask what the best tariff available is, then if the offer isn't good enough, say so. This can work well, as packages better than the best new customer versions, or special extra discounts are sometimes available if you push.
And always remember to request a better package and a phone upgrade too. If you're not given what you want, ask to leave.
Step 2. Speak to 'disconnections' – actually the customer retention dept.
The crucial part is getting through to what you think is the 'disconnections department'. Actually, internally most companies refer to disconnections as a synonym for 'customer retentions'. In other words, its real job is to keep your business and because of that it has much more power and discretion to do it.
Once connected, repeat your request – if you seem genuine about disconnecting (and why shouldn't you be? There are better packages out there), you should get a much improved offer matching the market's best openly available tariffs.
Are there any negatives?
This technique involves locking in to a new contract
While rolling one-month contracts are available, 12 month contracts can be cheaper, but you may find some are as long as 24 months, particularly if they include a handset.
You only have this negotiating power at renewal. Try to change tariff six months into a contract and you won't get the special option. For example, if you negotiate a 4GB a month for £11 deal but then decide the firm's 12GB a month for £15 deal is better, usually you won't be allowed to swap, even though you could've got the deal when negotiating originally.
Why customer retentions has such power
The vast majority of people now have mobiles, therefore networks no longer have to persuade them to get one – instead they have to get them to stay with their current network. The maturity of the market means retaining existing customers is vital – hence the power of customer retention departments.
It's not just mobiles you can haggle down though, there's a whole host of other things including car insurance, broadband and credit card interest rates. For more tips and tricks, read our Top 10 firms to haggle with guide.
Step 3. What if they say no?
DON'T feel forced into disconnecting. If you're pushing and your bluff is called with a "sorry, we can't do that, I'll arrange cancellation", just back off. A quick "I need to think about it and I'll call you back" is an easy way out.
At this point if there are better deals elsewhere, consider taking on the hassle and changing package but do it on your terms not theirs. To help you quickly benchmark the best deals, you can use our Cheap Mobile Finder to compare more than 50 retailers and resellers. Also, for our top picks, see Best Sim only Deals or Best Pay-as-you-go Sim Deals if you're happy to keep your handset.
Though, of course, it's always possible that you call again, speak to someone else and get a quite different response.
Four top haggling tips
The best prices are usually reserved for new customers, so existing ones lose out on cracking deals. If you're willing to take the haggle challenge, you could beat a price hike.
Here are our top tips to haggle with your mobile provider.