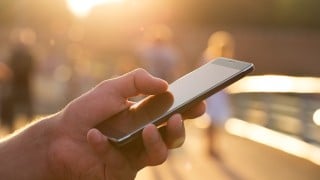 'Piggybacking' and which network really provides your mobile signal
If there are only one or two networks which give you decent mobile coverage, you may think your choice of mobile provider is limited. But it's possible to uncover hidden tariffs that operate off the same signal, but which cost much less. To help you understand who really provides a network's service, we've got a full breakdown of who 'piggybacks' on whom.
Why should I care about piggybacking?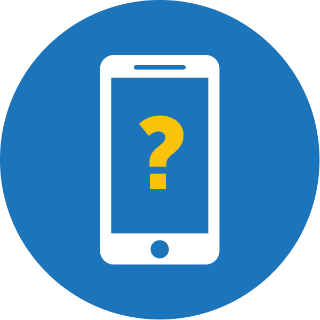 Why should I care about piggybacking? This is all about choice. If you live somewhere with poor signal, you might think your choice of provider is very restricted. But even if you can only get decent coverage with one network – O2, for example – that doesn't mean you'll be forced to remain an O2 customer for life.
Instead, you can try a provider on a virtual network. Giffgaff, for example, borrows network space from O2 and so will give you exactly the same coverage.
There are actually only four UK mobile networks – EE, Three, O2* and Vodafone (check signal using Ofcom's Mobile Coverage Checker). All the other providers 'piggyback' – ie, buy space from – one of these four networks. For example, Tesco and Giffgaff are on O2, Asda is on EE, Smarty uses Three and Voxi is on Vodafone.
So use the chart below to see which providers are on the networks you want, then use our Best Sim-only deals guide to find the right deal for you. See full tips and tricks in our Cheap Mobile tips guide.
How does piggybacking work?
OK, I understand the basics, but give me more details on exactly how 'piggybacking' works? Technically what's happening is that one company is borrowing network space from another. The official name for a company which does this, such as Giffgaff, is a Mobile Virtual Network Operator (MVNO). Catchy, huh?
Despite the long-winded name, these providers can be a lot cheaper. We often find that deals from the big networks are 50%+ more expensive than those that piggyback from it - for the same allowance. See our Best sim only deals guide for the latest top picks.
How do I know which providers I can choose from? To work out what alternative providers you can consider, you need to know who's piggybacking on whom. In total there are around 30 different piggybacking companies across the UK - here's a table showing who the main ones use.
Remember – just because a network piggybacks on another, it doesn't necessarily mean a phone locked to one will work with the Sim of the other (this can be particularly the case with EE-locked handsets), so always check first. Unlocking is generally free or inexpensive, but can take up to 10 days – see the Mobile Unlocking guide.
What do I need to watch out for? On the whole, there's little to moan about, though it's worth noting that while you may be getting access to a parent network, you won't necessarily get access to all the functionality it offers. For example, all of the big networks offer Wi-Fi and 4G calling (using an internet connection to improve call quality, often when there is no or limited signal) yet only a handful of virtual operators - such as iD Mobile - offer the same.
You'll also miss out on any perks available to those contracted directly to the parent company. Voxi users get access to the Vodafone network, for example, but don't get any of the perks that might be offered through Vodafone's VeryMe app.
We've also heard some reports of the signal strength not being as good on MVNO networks as it is on their parent networks but Ofcom has told us it should be exactly the same. This is because it's the same network and it says other factors, such as the handset type or location, are more likely to cause signal problems.
What are my rights if I'm unhappy with my mobile coverage?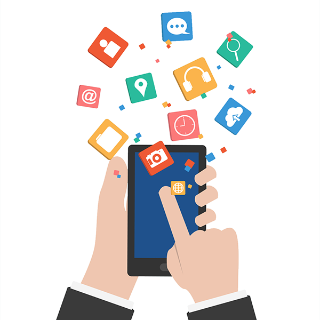 What are my rights if I'm unhappy with my mobile coverage? It very much depends. Under consumer law you can cancel your mobile contract up to 14 days after you sign up but if the problem arises after that, it's tricky.
The telecoms regulator Ofcom says it expects providers to deal "fairly and sympathetically" with customers who have signal issues because of mobile network problems – for example if a provider switches off a mast or there are faults with the network. In these circumstances the customer should be offered compensation or be allowed to leave the contract early without penalty.
However, if the reason for the loss of coverage is unclear or in dispute – say if there's bad weather – it's less clear cut. In these cases Ofcom says you have "clear rights to seek redress or a resolution" to a complaint. In the first instance complain directly to your network, and if it's not able to help then go through its official complaints procedure.
Free complaints handling company Resolver who will help you with your claim. Alternatively, you can do it yourself.
If after eight weeks the response you've got isn't up to scratch you can go through an alternative dispute resolution (ADR) scheme (Resolver can do this on your behalf, though). These are independent schemes which can investigate the complaint – if they find in your favour, they can order the mobile phone provider to pay out up to £5,000 in compensation for any loss you may have suffered.
MSE Forum
Have your say in our forum!