Meerkat Meals* gets you 2for1 at restaurants for a year when you buy certain products via Compare The Market. What's more, you also get the popular Meerkat Movies* 2for1 cinema deal thrown in, and we've a trick to get ALL of this for only £1ish…
MSE Update April 2019: Ahead of the release of the new Avengers film, we've updated this blog and asked the Meerkats to once again confirm a £1ish travel insurance policy is a qualifying product (so the trick should work perfectly as always).
Recent Blogs
16 April 2019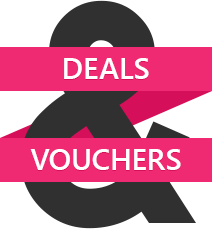 Visit our Deals & Vouchers section to ensure you don't miss out on the best deals.
Read more
»