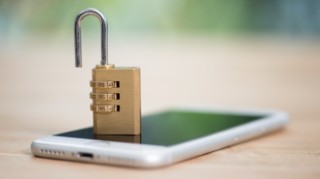 Mobile unlocking
How to unlock your handset for free
Unlocking your phone means you can use any network's Sim card, giving you the freedom to switch providers, lower costs and pass your phone on to others. Your network won't charge you to unlock your phone if you're out of contract, though if you're still in contract or on pay-as-you-go, they may. This guide has step-by-step instructions on how to free your mobile phone from its digital shackle.


Mobile providers are now banned from locking devices to its network. But if you still have a locked handset and you're out of contract, you needn't worry as unlocking is usually free and easy, as we explain below.
For all the latest deals, guides and loopholes simply sign up today – it's spam-free!
Why unlock your phone?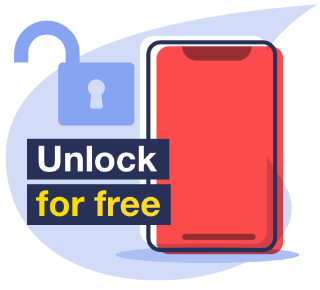 If you purchased your phone through a network before December 2021, chances are it'll be locked to that network – if you try to put another network's Sim card in, it simply won't work. Unlocking it means you can use the phone with any compatible Sim card, on any network. This has several benefits:
You can bag a cheaper tariff. If you're happy with your handset, but don't have a good deal, unlocking it allows you to keep the phone but switch to a cheaper Sim-only deal on another network. See our Cheap Mobile Finder to compare deals from over 50 retailers and resellers.

Add value to your handset. Unlocked phones tend to sell for more on websites such as eBay, because they're more appealing to users on other networks and in other countries. Check out our eBay Selling Tricks guide for more information.

Freedom to roam. Unlocking means you can use foreign Sim cards to cut phone costs while you're abroad. See Cheap Mobile and Data Roaming for more details.
Mobile phone companies say their phones are heavily subsidised to entice you to buy them, and they need to make up this shortfall. For the firms, it wouldn't make sense to sell you the phone at a reduced cost, and then let you take your business to another company.

However, some providers, such as Three, sell phones unlocked – both to those on pay-as-you-go and pay-monthly contracts.

It's a common misconception that unlocking your phone is illegal. Unsurprisingly, mobile phone companies aren't keen to dispel this myth. The confusion arises because unlocking and unblocking are often mixed up. They mean different things. In a nutshell:


Unlocking is totally legal. It just means making the phone work with any compatible Sim card on any network.

Unblocking is illegal. This is the practice of making a phone work again after it's been blocked by the networks, usually as a result of its being reported lost or stolen. It's thoroughly illegal and should not be attempted.
How to unlock your phone
Before trying to unlock your phone, make sure it's necessary. To check if you REALLY need to unlock your phone, try inserting another network's Sim – if it's locked, it should say on the screen.
If you have a smartphone, go to your network (it's often free to unlock)

Contacting your network is the simplest way to get your phone unlocked – and often it will be entirely free.


If you're a pay-monthly customer outside your minimum contract term, networks aren't allowed to charge you unlocking fees – and in many cases, even if you're still within your minimum contract term, they won't charge you.

NETWORK
HOW TO REQUEST
UNLOCK WAIT TIME
PAY MONTHLY (IF STILL IN MIN CONTRACT TERM)
PAY-AS-YOU-GO
UNLOCK COST
UNLOCK REQUIREMENTS
UNLOCK COST
UNLOCK REQUIREMENTS
EE
Online via My EE
Normally up to 72 hours but can be 10 days
Free
N/A
Free
Register phone with EE (call 150 to register)
O2
Online via My O2
Up to 7 working days (72hrs for iPhones)
Free
N/A
Free
N/A
Tesco mobile
Online form
Up to 7 days
Free
N/A
Free
If purchased 12+mths ago, it must be topped up w/ min £10
Three
Phones bought after 1 Jan 2014 already unlocked. For phones bought prior to 2014, you can usually unlock via this online form – it's free and can take up to 10 days.
Virgin Mobile
Phones sold unlocked (call 0345 6000 789 if yours isn't)
Up to 28 days, but usually quicker
Free
N/A
Free
Pay all charges owed, register phone with Virgin Mobile
Vodafone
Online form
Up to 10 working days
Free
Been with Vodafone for 3+mths with all bills paid and min 30+days' use with a Vodafone Sim
Free
Min 30+ days' use of Vodafone PAYG Sim
Table correct as of Mar 2022.

If you bought your phone second-hand, it might be slightly trickier to unlock. Some networks will still do it for you though, whereas others may require that the unlock request is made by the (former) account holder. If this isn't possible, consider a third-party unlocker.

Once your network has confirmed that your phone unlock has been processed, you may or may not need to enter a code to finalise it.


This depends on your handset – you should receive specific instructions from the network, but generally speaking with iPhones you'll just need to follow the on-screen instructions for setting up the new Sim once you've inserted it (which may involve connecting it to iTunes).


Is your iPhone jailbroken? In order for the official unlock to work, you must remove the jailbreak and all associated applications from your iPhone first. If you don't, you won't be able to unlock it this way.

It's unlikely you'll be able to find a third-party retailer to unlock your phone for less than what the network will do it for (though there's no harm in checking), but if the network won't do it because you've got a second-hand phone or you're not yet far enough through your contract, it's worth looking elsewhere.

The web's not the best place to look due to the amount of dodgy operators promising quick fixes. Check specialists on the high street – they might be cheaper, and there's the added advantage that if they can't do the job you won't be charged (always check first though), whereas on the web you may pay regardless.

If you're looking online, be sure you know exactly what you're getting before you pay. Read the terms and conditions to make sure you won't get fobbed off with something other than the code you need. Also, always check the site's legitimacy, as there are some unscrupulous firms out there.

Do note, while some are quick and can send the code in 15 minutes, reports claim it can take several weeks for your code to come through, depending on the network. Once it arrives, follow the instructions in the next method to put it into the handset.

Non-smartphones - find a free code

Several sites simply list codes for a range of older phones without charge. Giffgaff's useful Unlockapedia notes that while this method works for many older Nokia, LG, Panasonic and Siemens phones, it's unlikely to work for most others. It's still worth quickly trying to see if you can find a code for your phone just in case.

To find a working unlocking code for your handset, you need three pieces of info – its brand/model number, the network, and the International Mobile Equipment Identity, or IMEI, code. Here's how to find them:


Brand and model number. The chances are you already know this, as it's likely to be written on the handset, its box, and any documentation you got when you bought it, so we'll move on.

The network. This is simply the network the phone's currently locked to, not the one you want to move to.

The IMEI. The International Mobile Equipment Identity is a unique number given to all mobiles, which gets marked as invalid when phones are reported lost or stolen. To find your IMEI, simply type *#06# into your handset, and note down the number that appears.

There are a raft of websites dedicated to phone unlocking. Which you should use depends on your handset brand


Nokia phones. The easiest way to unlock older Nokias is via codes found via Giffgaff's handy Unlockapedia.

Other brands. Again, try Giffgaff's handy Unlockapedia – just pop in your handset type to get more info. If you can't unlock your phone with a free code, try unlocking it with a cable.

The sites above will generate a code based on the info you provided, so double-check it's right first. The code will look something like this: #pw+2746763089+1# (Nokia phones), or *2767*637# (other makes).


To unlock the handset, take the Sim card out of the phone and put in a different network's Sim. Now you can put the code in.

How to enter the code


This can be fiddly – for some phones, rather than using the regular text keys, you need to use the * key if you want to produce letters as opposed to numbers. For example, to produce a 'p', press the * button three times within two seconds; to produce a 'w', press the * button four times within two seconds; to produce a '+', press the * button twice within two seconds.

You should now get a message saying 'phone restriction off' (or words to that effect). You generally only have five attempts to enter the correct code, so be careful. If none are successful, the phone will still work, but you'll have to go to the network or a retailer to get it unlocked instead.

Quick question

If all else fails, your phone may only be unlockable by using a cable attachment. You can either pay to have it unlocked this way, or, if you've a knack with technology, do it yourself.

Use a high street or market unlocking service

Since you're going to have to post your phone to any online unlocking service for them to be able to unlock it via cable (a process which can in itself be costly and cause headaches), the local unlockers have the upper hand here.

It's worth asking for a few quotes and playing the sellers against each other. With these sorts of services, you may be surprised at how far a bit of haggling can go.

Do it yourself

If you fancy yourself as tech savvy, you can also buy a cable on eBay or via a cheap phone accessory website, and download free software which should do the trick.

An important warning – this can get complicated, so be sure to research it thoroughly online before parting with cash for the unlocking 'clip'. Be very careful, as this method is only for the technologically experienced who can work through any issues that arise.

There are different clips for each brand, and often for different handsets within that brand, so make sure you get the right one for your needs. If you only want to unlock one handset, then the most economical option may be to buy the clip, unlock the phone, then sell the clip on eBay to recoup your costs.
Now it's unlocked, go & save cash!
Now your handset's unlocked, the mobile world's your oyster! Read the Cheap Mobile Tips guide for info on getting a good deal, and Cheap Mobile and Data Roaming for top deals on calling and getting online abroad.
If you've tried everything above to no avail and you're left with a handset you don't want and can't unlock, why not recycle it and earn some cash? See the Sell Old Mobiles guide to find out how much your phone is worth.
For all the latest deals, guides and loopholes simply sign up today – it's spam-free!