If you click a link with an * to go through to a provider, we may get paid. This usually only happens if you get a product from it. This is what funds our team of journalists, and keeps us free to use. Yet there are two crucial things you need to know about this.
This never impacts our editorial recommendations – if it's in, it's in there because we independently rate it best.
You'll always get as good a deal (or better) than if you went direct.
For a more detailed explanation see How MSE is financed.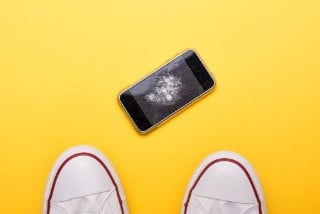 Mobile phone insurance
Get iPhone & Samsung cover for less than £5/mth
Break it, lose it or have your mobile nicked – all of them can mean a lot of tears, and a lot of expense. Insurers often play on this fear, charging hefty premiums. Yet you can get cheap mobile phone insurance policies for under £70 a year for the latest Apple iPhone 14 and Samsung S22, and significantly less for older handsets. This guide shows you how.

Not what you want? Try these related MSE guides and tools...
Cheap Mobile Finder: Find the perfect new phone or Sim deal
Gadget Insurance: Cheap cover for tablets, laptops & more
We regularly put new offers in the free weekly MSE Money Tips email, so sign up now and join millions of others in saving money.
What is mobile phone insurance?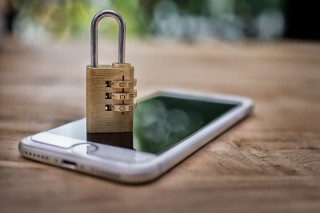 Put simply, it's an insurance policy that pays out an amount to repair or replace your mobile phone. The exact level of cover depends on the policy, though a decent policy usually covers theft, loss, accidental damage, it stops working, unauthorised calls, and sometimes even accessories (though these must usually be attached to the phone).
Note: mobile phone insurance usually only protects the physical handset. Photos and other data stored on it can be priceless, and can be near impossible to retrieve, so make sure you back up your phone regularly (our Free Online Storage guide may help here).

Should I get mobile phone insurance?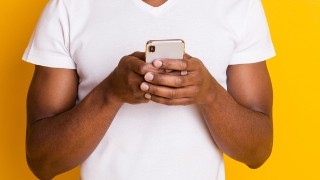 Getting mobile insurance isn't compulsory, so you'll need to weigh up whether the cost is worth it. We can't answer this for you, but before you plump for a policy, ask yourself:

Are you a loser? Or - put more politely - how likely are you to lose or damage your phone? If it's a regular thing for you, then insurance is likely a good bet, as it costs less than repeatedly paying for a new phone.

Yet, if you rarely lose or break it, rather than paying for insurance, you could simply put money aside each month into a top savings account. If you need to repair or replace your phone, the cash is there to pay for it. If you don't, the cash is yours.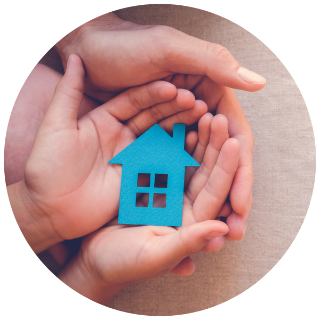 Is your phone already covered through your home insurance? (note, this isn't always wise.) Most standard home contents insurance will cover handsets that are lost in a home burglary or house fire. Some policies will also let you pay extra to cover your phone for accidental damage or loss/theft outside the home too.

But, if you already do, or are considering whether, to cover your phone on home insurance, check your excess. If it's high, this could render the cover worthless if you need to claim. Equally, be aware that you'll need to declare previous claims when renewing, which could lead to higher prices and/or higher excesses.

Do you already have cover provided by a packaged bank account? If you pay for extra perks with your bank account, you may already have mobile insurance - though do use our top packaged bank accounts guide to check you've got the best account and aren't overpaying.

If you don't already have a packaged bank account, you already pay separately for annual travel insurance and breakdown, and you're now wanting to add mobile insurance, it's worth checking if it's cheaper to pay for an account that provides all three, rather than getting one of the policies below.
We regularly put new offers in the free weekly MSE Money Tips email, so sign up now and join millions of others in saving money.
Mobile insurance need-to-knows
If you think mobile phone insurance is right for you, here are our key need-to-knows on how the cover works:
To avoid any difficulties when claiming, always ensure you report any loss or theft to the police as soon as possible and note down any reference numbers.

You'll also need to contact your network (eg, Vodafone, EE, O2) so it can place a bar on your Sim card and number to stop it from being used, preventing rogue calls and downloads.

You'll usually need to have reported it missing within 24 hours as a maximum, though some insurers insist on 12 hours.

From that point, you'll usually be covered for the cost of unauthorised calls.

All the mobile networks (eg O2, EE, Vodafone) have their own insurance policies but it's usually not cheap so, in most cases, it's best to avoid it. However, it's usually the quickest way to get a new phone with minimum hassle, as they all send replacement handsets rather than cash.

So if you can't be without your phone it is worth considering a policy from your network provider (see our summary of cost from network providers).

You might think this would be simple, but how your phone gets replaced can vary depending on the company.

Most will deliver a replacement phone to you. But you're NOT guaranteed a new phone or even the same model – it depends what's in stock. If the insurer has your type of phone, you'll most probably receive a reconditioned/refurbished phone or an alternative 'equivalent' model (taking into account its age and condition).

Alternatively, insurers may choose to give you a cash equivalent. As a rule, if it can't get you the same phone as your original, it should call you to discuss how you'd prefer to settle the claim.

If your phone is damaged and not lost or stolen, then, provided you're covered, insurers will try to repair it rather than simply give you a replacement, so be prepared to be mobile-less for some time. If you've an old handset that's still working, you may need to press it in to service as a backup.

If you usually pay in monthly instalments, some insurers will ask for the remainder of the annual premium to be paid in full before they will settle a claim.

This differs massively from the way most other insurance policies work, eg car and home insurance, but it doesn't affect your ability to claim on the policy for the rest of the year. So if you lost your phone again, you could still claim (though some limit you to two claims per year).

It's important to check how your policy works, as if paying this extra would be difficult for you, self-insuring may be better.

Many mobile phone insurance policies have a condition that you can only cover your phone if you bought it in the last three years. Yet, this is just the relevant at the start of the policy - you can usually continue to cover the phone if it's over three years old. Though it may be difficult to switch provider if your phone's older.

If you bought your mobile phone second-hand, or refurbished, insurers will usually only cover it if you purchased it from a UK VAT-registered company. They may also need you to have a receipt and for you to have got a 12-month warranty at the time of purchase.

An option if your mobile is over three years old, or purchased second-hand with no receipt, is to consider arranging cover via your home insurance policy and in particular the all risks or personal possessions section of the policy, which protects property outside your home.

Do check with your home insurer this possible but also take into account a usually higher excess and that any claims may increase the price of your policy when you go to renew it.

The full list will depend on the insurer, though there are some big exclusions to watch out for. For example, you may not be covered:


In the first 14 or 21 days of the policy (or the excess may be higher in the first month).
If you've lost your receipt.
If you weren't showing reasonable care, for example, it was left on a café table when it went missing.
If you leave it in your car unattended.

If your IMEI number, effectively your phone's serial number, has been tampered with.
If you do not supply, or have, the IMEI number. Some may want it displayed on the purchase invoice.
If you try to modify or improve your phone, and it gets damaged in the process.

The Financial Services Compensation Scheme's (FSCS) main objective is to 'maintain continuity' if a bank, lender or insurer goes bust.

For mobile phone insurance policies, this means it will try to find another provider to take over your policy or issue a substitute policy if your insurer goes bust.

If you have any ongoing claims or need to make a claim before a new insurer is found, the FSCS should ensure these are covered.

However, it doesn't cover everything - for example if you'd paid for cover for a year, but the company goes bust after a month or two, then you'd very slightly lose out.

If the FSCS can't transfer your policy to another provider, you'll be given a period of time to take out alternative insurance, and 90% of any money you've already paid will be refunded as compensation via the FSCS.
How to find the cheapest mobile phone insurance
Follow our step-by-step system to make sure you're getting the cheapest mobile phone insurance for your handset model and for your needs.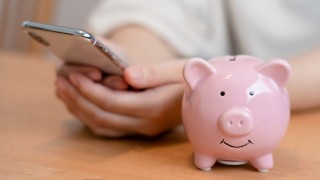 All the providers we've mentioned in this section allow you to insure phones up to three years old. They all also cover you worldwide in case of:

Loss and theft
Accidental or liquid damage
Your phone stops working
Do note, that all policies below have excesses of between £50 and £100 per claim for the most expensive models. If you're a serial loser and that's too much to pay each time you lose a phone, jump to step 2, which has policies with a lower excess (though they're pricier).

As the price you pay depends on what make and model of phone you have, we've listed some of the cheaper providers here. And while we've focused our example prices on the latest, most popular Apple and Samsung handsets, they'll all provide cover for a wide range including Huawei, Google, OnePlus, Motorola and many more. Try as many as you've time for from the following providers...
Site (policy name)
Example annual prices (i)

Insurance2go*
(Full cover)

Choose to pay annually (not monthly), use code MSE10 to get £10 off, and get cover for this price.

- iPhone 14: £59.90
- iPhone 13: £59.90
- iPhone 12: £59.90
- iPhone 11: £39.90
- Samsung S22: £59.90
- Samsung S21: £59.90


- Samsung S20: £59.90

Loveit Coverit*
(Premium cover)

Use the code SAVE10 to get 10% off the annual or monthly premium. The prices include the discount already

allowed.

- iPhone 14: £62.10
- iPhone 13: £61.74
- iPhone 12: £60.21
- iPhone 11: £53.91
- Samsung S22: £62.91
- Samsung S21: £61.11


- Samsung S20: £62.10

Mobile Phone Insurance Direct*
(Premium cover)

- iPhone 14: £63.90
- iPhone 13: £62.90
- iPhone 12: £61.90
- iPhone 11: £54.30
- Samsung S22: £64.10
- Samsung S21: £64.10


- Samsung S20: £64.90

Switched On*
(Ultimate cover)

- iPhone 14: £65
- iPhone 13: £65
- iPhone 12: £62.50
- iPhone 11: £60
- Samsung S22: £65
- Samsung S21: £65


- Samsung S20: £65
If you are a serial loser, with a history of breaking or losing handsets (for example, our own Martin Lewis had more than 10 phones lost, broken or nicked in a decade), one option is to pay more upfront for a policy with a lower excess. Both these companies offer policies with a £25 excess for a wide range of phones. We've pulled out a couple of example costs here:
Trusted Insurances*. Here you'll pay £105.80/yr for a policy to cover a basic iPhone 14 or a basic Samsung S22 with a £25 excess (though there's an additional £50 excess if you claim in the first 31 days of the policy).


Post Office*. Here you'll pay £117.50/yr for a policy to cover a basic iPhone 14 or a basic Samsung S22 with an initial £50 excess, dropping to £25 after 150 days (though there's an additional £50 excess if you claim in the first 31 days of the policy).
While this may seem like a false economy, don't let the higher price put you off – let's work it out.

If the insurance costs £70 a year and the excess is £100 (such as with some providers in step 1) and you lose your phone twice that year, then your total cost with the policies in step 1 will be around £270. With these policies, you'd pay around £120 for similar insurance, and £25 for the excess for each claim, which gives a total cost of £170 or so.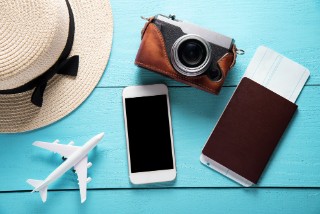 The Nationwide FlexPlus account costs £13/mth (£156/yr) and covers phones worth up to £2,000 each belonging to you, your spouse/partner and your children if aged under 19 (or under 22 if in full time education). The cover's decent too.

So if you have three or more phones this undercuts even the cheapest policies, PLUS you get UK and Europe breakdown cover for the account holder(s) and worldwide family travel insurance on top.
If you have one or two phones in the family, and are already paying for travel and breakdown cover, then this account may also save you money over buying all insurances separately, but it's worth doing your own maths to check this.
Full info & more options are in our dedicated Packaged Bank Accounts guide.

Step 4:

If you'll need a speedy replacement, networks' cover is often fastest, though it's pricey

If you'll NEED a replacement phone within a couple of days, it's best to go with with insurance from your network, as standalone policies all generally take longer to get you a new handset. Here are the basic details of cover from the biggies, though the monthly cost and the excess will depend on which handset you have:
We regularly put new offers in the free weekly MSE Money Tips email, so sign up now and join millions of others in saving money.
Cashback sites may pay you for signing up
As an extra boon, members of specialist cashback websites can be paid when they sign up to some financial products. Do check that it's exactly the same deal though, as terms can be different. And remember the cashback is never 100% guaranteed until it's in your account.
Full help to take advantage of this and pros & cons are in our Top Cashback Sites guide.
How to complain about your insurance provider
The insurance industry doesn't always have the best reputation for customer service. Plus, while a provider may be good for some, it can be hell for others.

Common problems include claims either not being paid out on time or at all, unfair charges, or exclusions being hidden in small print. It's always worth trying to call your provider first, but, if not, then…
You can use free complaints tool Resolver. The tool helps you manage your complaint, and if the company doesn't play ball, it also helps you escalate your complaint to the free Financial Ombudsman Service.
We regularly put new offers in the free weekly MSE Money Tips email, so sign up now and join millions of others in saving money.
Have your say in our forum!