If you click a link with an * to go through to a provider, we may get paid. This usually only happens if you get a product from it. This is what funds our team of journalists, and keeps us free to use. Yet there are two crucial things you need to know about this.
This never impacts our editorial recommendations – if it's in, it's in there because we independently rate it best.
You'll always get as good a deal (or better) than if you went direct.
For a more detailed explanation see How MSE is financed.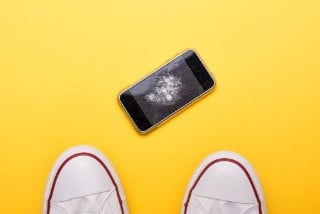 Mobile phone insurance
Get iPhone & Samsung cover for less than £5/mth
Break it, lose it, have your mobile nicked – all can mean a lot of tears, and a lot of expense. And insurers often play on this fear, charging hefty premiums. Yet you can get standalone cheap mobile phone insurance policies from £34 a year. We've full info on how to find the cheapest cover, including for the latest Apple iPhone 13 and Samsung S21 handsets.

We regularly put new offers in the free weekly MSE Money Tips email, so sign up now and join millions of others in saving money.
What is mobile phone insurance?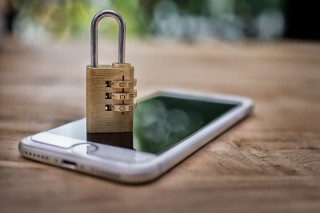 Put simply, it's an insurance policy that pays out an amount to repair or replace your mobile phone, in the event that it's lost, stolen or accidentally damaged. The exact level of cover depends on the policy, though a decent policy would usually cover the following scenarios:
Theft – usually this won't be covered if you've been negligent, eg you left it unattended in a pub.
Loss – ie you leave somewhere but can't remember where.
Accidental or liquid damage – eg you drop it on the floor or spill water on it.
Mechanical breakdown – the phone stops working.
Unauthorised calls – any calls made after your phone was stolen.
Accessories – but usually only if they're attached to the phone
If you make a claim, you'd typically pay an agreed 'excess' – which is an amount you have to pay before the insurer pays the rest. So if the cost of repair or replacement is £100, and you have a £25 excess, the insurer will pay £75 towards the claim.
Unlike most other types of insurance, the price of covering your mobile doesn't usually increase even if you've a long history of losing or breaking phones.
Note: mobile phone insurance usually only protects the physical handset. The data stored on it can be priceless, and can be near impossible to retrieve, so make sure you back up your phone regularly (our Free Online Storage guide may help here).

Should I get mobile phone insurance?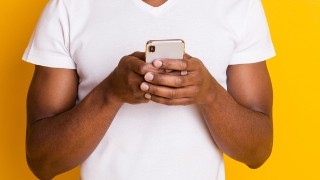 With the cost of some mobile handsets running into the £1,000s, and many relying on them for work, photos, contacts and social calendars, it's worth considering insurance to help you quickly get a new phone (or a repair) if things went wrong.
However, getting mobile insurance isn't compulsory, so you'll need to weigh up whether the cost is worth it. We can't answer this for you, but we've things to consider that should help you to decide:
Are you a loser? If so, you're more likely to need insurance.

No insult intended, but deciding whether to get a policy comes down to the fact that you know yourself better than insurers will. In particular, think about this: How likely are you to lose or damage your phone?

If you have your phone in a military-grade case and it never leaves your side, the chances you'll lose or break it could be slim. Alternatively, if you have a history of breaking or losing handsets (including our own Martin Lewis, who had more than 10 phones lost, broken or nicked in a decade), insurance is likely a good bet, as it costs less than repeatedly paying for a new phone.
Your phone usually needs to be less than six months old when the cover starts.

Most mobile phone policies usually have a condition that you can only start cover within a specified time frame, such as within six months of purchasing a new mobile phone. So while some will accept mobiles up to three years after the purchase date, your choice of insurer reduces, both when you take out the policy and when it renews annually.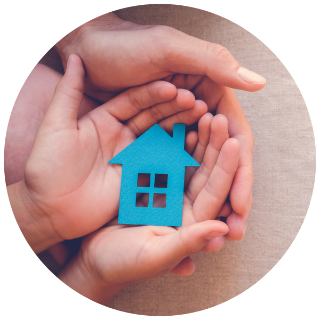 If you have home insurance, check if you're already covered (or can get cheap cover) – though it can affect any no claims bonus.

Most standard home contents insurance will cover handsets that are lost in a home burglary or house fire, though some also include accidental damage cover, which lets you claim for phones damaged at home. Also check for 'all risks' or 'personal possessions cover', which is often an added-extra that protects you against loss, theft or accidental damage when expensive items are taken outside the home. This is typically £25-£50/yr on top of your annual premium.

Watch out if you've a high excess on your home insurance policy (eg you committed to meeting the first £1,000 of any home insurance claim when you took it out), as this could render the cover worthless if you need to claim.

Equally, be aware that any claim usually means the insurer will reduce any no-claims discount from your price at renewal, which could lead to higher home insurance prices for up to five years following the claim.

If you pay for your bank account, check if you've already got cover.

If you get extra perks with your bank account, chances are you'll be paying for a form of mobile insurance. Most banks don't need you to register your phone to cover it - though some do, so it's always worth checking.

Equally, if you already pay separately for annual travel insurance and breakdown, it could be worth checking out the top packaged bank accounts. This is especially true if you have a joint account, as this usually covers both account holders' phones for one fee.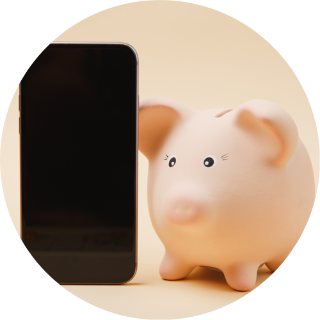 If you rarely lose or damage your phone, or your handset doesn't cost much, consider self-insuring instead.

Rather than paying for insurance, you simply put money aside each month into a top savings account. If you need to repair or replace your phone, the cash is there to pay for it. If you don't, the cash is yours.

However be aware that this method takes time to build up and the cost of repairing or replacing a phone can be expensive. For example, a new screen on an iPhone X, 11 or 12 could set you back over £260. It could be over £1,000 if you need an entirely new handset.
We regularly put new offers in the free weekly MSE Money Tips email, so sign up now and join millions of others in saving money.
Mobile insurance need-to-knows
If you think mobile phone insurance is right for you, here are our key need-to-knows on how the cover works:
To avoid any difficulties when claiming, always ensure you report any loss or theft to the police as soon as possible and note down any reference numbers.

You'll also need to contact your network (eg, Vodafone, EE, O2) so it can place a bar on your Sim card and number to stop it from being used, preventing rogue calls and downloads.

You'll usually need to have reported it missing within 24 hours as a maximum, though some insurers insist on 12 hours.

From that point, you'll usually be covered for the cost of unauthorised calls.

All the mobile networks (eg O2, EE, Vodafone) have their own insurance policies but it's usually not cheap so, in most cases, it's best to avoid it. However, it's usually the quickest way to get a new phone with minimum hassle, as they all send replacement handsets rather than cash.

So if you can't be without your phone it is worth considering a policy from your network provider (see our summary of cost from network providers).

You might think this would be simple, but how your phone gets replaced can vary depending on the company.

Most will deliver a replacement phone to you. But you're NOT guaranteed a new phone or even the same model – it depends what's in stock. If the insurer has your type of phone, you'll most probably receive a reconditioned/refurbished phone or an alternative 'equivalent' model (taking into account its age and condition).

Alternatively, insurers may choose to give you a cash equivalent. As a rule, if it can't get you the same phone as your original, it should call you to discuss how you'd prefer to settle the claim.

If your phone is damaged and not lost or stolen, then, provided you're covered, insurers will try to repair it rather than simply give you a replacement, so be prepared to be mobile-less for some time. If you've an old handset that's still working, you may need to press it in to service as a backup.

If you usually pay in monthly instalments, some insurers will ask for the remainder of the annual premium to be paid in full before they will settle a claim.

This differs massively from the way most other insurance policies work, eg car and home insurance, but it doesn't affect your ability to claim on the policy for the rest of the year. So if you lost your phone again, you could still claim (though some limit you to two claims per year).

It's important to check how your policy works, as if paying this extra would be difficult for you, self-insuring may be better.

The full list will depend on the insurer, though there are some big exclusions to watch out for. For example, you may not be covered:


In the first 14 or 21 days of the policy.
If you've lost your receipt.
If you weren't showing reasonable care, for example, it was left on a café table when it went missing.
If you leave it in your car unattended.

If your IMEI number, effectively your phone's serial number, has been tampered with.
If you do not supply, or have, the IMEI number. Some may want it displayed on the purchase invoice.
If you try to modify or improve your phone, and it gets damaged in the process.

The Financial Services Compensation Scheme's (FSCS) main objective is to 'maintain continuity' if a bank, lender or insurer goes bust.

For mobile phone insurance policies, this means it will try to find another provider to take over your policy or issue a substitute policy if your insurer goes bust.

If you have any ongoing claims or need to make a claim before a new insurer is found, the FSCS should ensure these are covered.

However, it doesn't cover everything - for example if you'd paid for cover for a year, but the company goes bust after a month or two, then you'd very slightly lose out.

If the FSCS can't transfer your policy to another provider, you'll be given a period of time to take out alternative insurance, and 90% of any money you've already paid will be refunded as compensation via the FSCS.
Top-pick mobile phone insurance policies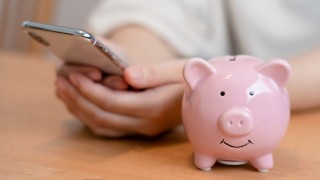 Unlike most other insurance, the cost of mobile phone cover doesn't depend on your gender, job, what you earn or other standard 'risks'. However prices do differ based on the handset you own.

All the policies we've mentioned in this section allow you to insure phones up to three years old. They all also cover you worldwide in case of:
Loss and theft
Accidental or liquid damage
Your phone not working
Use the links to find the top-pick policies for your handset – sadly we can't list them all, so if your model isn't listed, go for the most similar model to yours and get quotes from the insurers listed.

If you are a serial loser, and have a history of breaking or losing handsets (eg, as we said above, our own Martin Lewis had more than 10 phones lost, broken or nicked in a decade), an option is to pay more upfront for a policy that comes with a lower excess per claim.

If this suits your circumstances better, then it's worth getting quotes from:
Both offer policies with a £25 or £50 excess (except if you claim in the first 31 days of starting the policy, when an additional £50 excess will apply).
Insuring more than one phone?
Depending on your phones, the most cost effective way could be to get the Nationwide FlexPlus account. It costs £13/mth (£156/yr) and covers your partner's and children's phones worth up to £1,500 each PLUS you get UK and Europe breakdown cover for the account holder(s), and worldwide family travel insurance.
See our Packaged Bank Accounts guide for a full review of the account.
Network-provided insurance - more expensive but gives speedier replacements
If you'll NEED a replacement phone within a couple of days, it's best to go with with insurance from your network, as standalone policies all generally take longer to get you a new handset. Here are the basic details of cover from the biggies, though the monthly cost and the excess will depend on which handset you have:
Always try haggling if you're upgrading your handset or Sim deal to see if you can get the insurance thrown in for free. See the Mobile Haggling guide.
We regularly put new offers in the free weekly MSE Money Tips email, so sign up now and join millions of others in saving money.
Cashback sites may pay you for signing up
As an extra boon, members of specialist cashback websites can be paid when they sign up to some financial products. Do check that it's exactly the same deal though, as terms can be different. And remember the cashback is never 100% guaranteed until it's in your account.
Full help to take advantage of this and pros & cons are in our Top Cashback Sites guide.
How to complain about your insurance provider
The insurance industry doesn't always have the best reputation for customer service. Plus, while a provider may be good for some, it can be hell for others.

Common problems include claims either not being paid out on time or at all, unfair charges, or exclusions being hidden in small print. It's always worth trying to call your provider first, but, if not, then…
Free tool to help you complain
This tool helps you draft and manage your complaint. It's totally free to use, and it's offered by Resolver, a firm we work with to help people get complaints justice.

RESOLVER – FREE COMPLAINTS TOOL*
If the company won't help, Resolver also helps you escalate your complaint to the free Financial Ombudsman Service.
We regularly put new offers in the free weekly MSE Money Tips email, so sign up now and join millions of others in saving money.