Mobile Phone Insurance
Get iPhone & Samsung cover for less than £7/mth
Get Our Free Money Tips Email!
For all the latest deals, guides and loopholes - join the 12m who get it. Don't miss out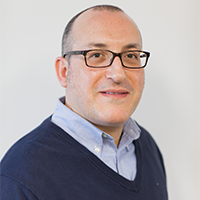 Tony and Dan | Edited by Martin
Updated September 2018
Break it, lose it, have your mobile nicked, and it can cause tears. Insurers play on this fear with hefty prices and unnecessary cover.
Yet you can get cheap mobile phone insurance cover from under £7 a month, to protect the latest smartphones available – including the iPhone 8 or Samsung Galaxy S9 and S8.
It's the same for most of the iPhone family (iPhone 8, 7, 6s or SE) and only slightly more if you have the iPhone X. For Android users, no worries – you can get the same cover and premium for its extended family (incl Samsung S9, S9, S7, S6 or Edge).
Other top related MSE guides...
30+ Cheap Mobile Tips: find the best deal and cut costs
Cheap iPhones: comparison iPhones, incl iPhone X, XS, 8, 7, 6s & more
Cheap Samsung: compare Samsung phones, incl S9+, S8, S8+, S7, S6 (inc Edge range)
Home Insurance: grab 100+ insurance quotes & cashback
Gadget insurance: cheap cover for tablets, laptops & more
The big checks: Do you need mobile phone insurance?
Are you a loser?

No insult intended, but it's important to understand mobile phone insurance isn't compulsory. Deciding whether to get a policy comes down to the fact that you know yourself better than insurers will. In particular, think about this:

How likely are you to lose or damage your phone?

If your mobile's been permanently clipped to your belt buckle for the last 10 years, the chances you'll lose or break it are slim. Alternatively, for social butterflies who don't know where they'll wake up, a broken or damaged phone (and a hangover) is par for the course.

Unlike most insurance, mobile cover doesn't usually increase with a history of loss or damage. So those who rarely have issues are cross-subsidising losers. If you've painful memories of the handsets you've lost, insurance is worth considering. If not, think about self-insuring and/or covering your phones on your home insurance.

Martin's a loser...

I may be good at saving money, but I'm scatterbrained with keys and phones, too often leaving them as I rush from one place to the other. While I try my best, the truth is I've had more than 10 phones lost, broken or nicked in the last decade. As I know I'm a loser, I know insurance is a good bet for me, as it costs less than repeatedly paying for a new phone.

Can you self-insure?

Self-insuring simply means rather than paying for insurance, you put money aside each month into a top savings account. This way if you lose your phone, you've got cash to pay towards a replacement.

If not, the cash and the interest is yours rather than an insurer's. It's great for those who rarely lose or damage phones, though it isn't without its risks.

To find out how much you should be saving, either ask your contract provider how much it would charge for a replacement handset or research the costs of buying a new handset – you should get a rough idea from a website such as eBay* (see eBay Buying Secrets).

Quick questions

What if I lose the phone before I've saved up enough?

Modern smartphones, such as the iPhone, Samsung, Google Pixel, can cost many £100s to buy new when they're not subsidised by a contract. The current range of iPhones (such as the 8, 7, 6s, 6 Plus), Samsung Galaxy S9, S9+, S8, S8+ would easily set you back almost around £500 while the iPhone SE and Samsung Galaxy S6 are closer to £200.

For owners of the iPhone X, they have a starting price of £900 (from £999 for the iPhone XS).

Plus 18 and 24-month deals mean you could be locked in to expensive contracts for a long time without a phone.

If you lose the phone early on it can be costly and the more expensive it is to replace, the less self-insuring is worth it – or at least couple it with a budget insurance policy.

Does a warranty cover me?

Most manufacturers usually include a year's guarantee if the goods are faulty but it will not cover you against theft, loss or accidental damage, which is where an insurance policy comes into play.

Will I have to pay for fraudulent calls?

While insurance protects you against phone thieves running up big bills, without it you'll have to shoulder the cost of calls made, and downloads of music, games, etc, before it's barred by your operator.

So if you're self-insuring, report the loss or theft of a phone ASAP – err on the side of caution (see how to protect yourself against fraud).

There's only a short time left on my contract, is it better to get a new mobile deal?

It can be cheaper to get a new deal (see Cheapest Mobiles) than pay up for a replacement phone. Top-end handsets can be £100s cheaper if bought as part of a new customer deal rather than as a replacement.

Speak to your current phone provider. It may also let you downgrade to its cheapest tariff to see out the remainder of the contract, minimising wasted spend.

Should I get like for like?

It may be a wrench, but if you haven't scraped together enough money, it's time to consider temporarily downgrading.

If you don't have your Sim card, ask your provider to replace it (it's often free or has a small charge) rather than the phone. Then pick up a pay-as-you-go or Sim-free phone – paying £10 for a basic handset is no longer uncommon.

However, make sure it's on the same network as your Sim card, or get your phone unlocked (see the Mobile Unlocking guide for full details).

Can I flog broken phones to offset the cost?

If your phone is broken and costs too much to fix, you may be able to recoup some money by selling it to a mobile recycling company. Most are happy to take broken handsets, though obviously they'll pay less than for fully functional ones.

We've built a full, free comparison tool of the top players – use MobileValuer.com.




Is it already covered by your home insurance?

Most standard contents insurance only covers phones if they're lost in a home burglary or house fire. But some include accidental damage cover, which lets you claim for phones damaged at home.

Also check for 'all risks' or 'personal possessions cover', which protects you against loss, theft or accidental damage when expensive items are taken outside the home. You'll usually pay about £25 to £50 a year on top of your annual premium for it.

That is the good news. The bad news is there is usually a higher excess which can range from £100 to as high as £500 per claim. This sometimes renders the cover worthless if you need to claim – as the excess is greater than the claim amount. Plus there's the fact that any claim usually leads to the insurer reducing any no-claims discount from your price at renewal. In effect, it could mean higher home insurance prices for up to five years following the claim – on top of the excess you had to pay.

So, if the mobile is an expensive model, claiming on your home insurance policy may be worth it. If you go for this option, always check the following:

It may take time to replace the phone

Some phone providers can courier you a new handset in hours or the next day. But a home insurance claim can take several days if not longer.

Will it pay cash or will I get a new phone?

You usually get a replacement phone, often one that's been refurbished. You can ask for cash but you typically only get the amount that an insurer would fork out to give you a replacement phone, which is often less than the cost to buy a replacement yourself, as they tend to get them at discount prices.

Will unauthorised calls be covered?

Highly unlikely, so at least find out how to protect yourself against fraud to minimise the risk.

Will it replace lost music or games?

It's not a universal part of home insurance, so you're better off backing up your downloads. However, some insurers will pay to replace lost music and apps, maybe up to a couple of grand, but not photos.

There are many places to get free cloud storage for photos and music including Google Drive, which provides 15GB, and 5GB with Apple's iCloud. See Free Online Storage for more.




Does the age of the mobile phone matter?

Yes it does. Many mobile phone policies usually have a condition that you can only start cover within six months of purchasing a new mobile phone. If you purchased your mobile over six months ago, getting cover can be difficult though Gadget Cover* will accept mobiles up to 18 months after the purchase date.

You'll be able to let an existing policy renew each year but the age rule means you're probably stuck with that initial provider as your choice of mobile insurers reduces.

With the major network providers, you get less time to decide whether to go with their policies, with them either wanting to know immediately or up to 28 days from the date of purchase of the mobile phone.

An option if your mobile is over six months old and you cannot find a decent mobile phone insurance policy is to consider arranging cover via your home insurance policy and in particular the all risks or personal possessions section of the policy, which protects property outside your home. But do take into account a usually higher excess and the loss of any no-claims discount.

Is it already covered by your bank account?

While most top bank accounts are free, if you have a paid-for top packaged bank accounts it can be worth it IF you use the products bundled with it. The big three 'freebies' are breakdown cover, travel insurance and mobile phone insurance.

However, if the only real bonus of the account is mobile phone insurance, compare the cost to getting insurance by itself. Some people pay more than £15 a month to cover a mobile when they could get it for less than £7.

If it's not worth it, ditch to a fee-free bank account, or compare top packaged bank accounts and cheap mobile insurance. However, it's worth noting...

If you have a joint account, it's likely to cover both partners' phones for one fee, so you can get 2for1 cover.

Most banks don't need you to register your phone to ensure it is insured though Barclays insist you tell it, by registering, to make sure cover kicks in.

Speedy replacement crucial? Use your network's cover

All the mobile networks have their own insurance policies but it's usually not cheap so, in most cases it is best to avoid it. However, it's usually the quickest way to get a new phone with minimum hassle as they all send replacement handsets, rather than cash. So if you can't be without your phone it is worth considering.

Here's a summary of the cheapest policies from network providers which will cover you for losing the iPhone 8 64GB.

The cheapest network policies

Annual cost
Excess
Replacement phone sent (1)
Unauthorised calls?
When must cover be arranged
Three
£102 (2)
£80
Next day
No cover
Point of phone purchase
EE*
£148
£100
Next day
No cover
No time restriction
O2*
£150
£70
3-5 days
No cover
Within 28 days of phone purchase
Vodafone*
£162
£79
Next day
No cover
Within 18 months of phone purchase
(1) From date claim approved. (2) Excludes Loss or Theft.

Always try haggling at renewal to see if you can get the insurance thrown in free. See the Mobile Haggling guide.

What does the policy protect you against?

Some policies cover you if you lose your phone or it's stolen but others only if it's stolen, so check the policy carefully to ensure you get what you need.

A mobile phone insurance policy would usually protect you in case your handset goes walkabout, against "liquid damage" (eg, you spill water on it), or it gets smashed or snatched.

Some policies will pay out for unauthorised calls (this is where a crook makes calls at your expense) and downloads.

But do note that insurers have been known to refuse to pay out for theft in certain circumstances, eg, if a phone is taken out of someone's pocket while at a busy gig, saying this doesn't count as no force was used.

Regulator the Financial Conduct Authority found in 2013 that many mobile phone insurance contracts had been mis-sold or complaints weren't dealt with in an acceptable manner – see the FCA crackdown guest comment. Many gadget insurance policies also offer to include a mobile but we think standalone insurance focusing on handsets represents better, more comprehensive, value.

All our top picks below have confirmed their policies would cover you for loss and theft, as long as you weren't careless and made reasonable attempts to recover the mobile.
Get Our Free Money Tips Email!
For all the latest deals, guides and loopholes - join the 10m who get it. Don't miss out
Best buys: Mobile phone insurance
If you've read what's above and you're sure you need cover, there's some good news. Unlike most other insurance, mobile phone cover doesn't depend on your gender, job, what you earn or other standard 'risks'.
Most even ignore whether you've claimed before – a huge bonus for serial losers, though this isn't universal, so check before you leap in. You can get Full cover for £70/year for almost the complete iPhone range (including the recently launched iPhone 8 and 8 Plus, but not quite for the iPhone X) and the Samsung S9, S8, S7, S6, and Edge range (including the 128GB versions).
Find your cheapest policy
Pick your handset from the following options:
Best buys: Bank accounts with mobile cover
While most top bank accounts you get free, some top packaged bank accounts can be worth it IF you use the products bundled with them. The big three 'freebies' are breakdown cover, travel insurance and mobile phone insurance.
The real boon here is if you hold a joint account with a partner, then both of your phones are protected without you having to pay twice. Here are the big banks' cheapest accounts that include mobile insurance.
Our top pick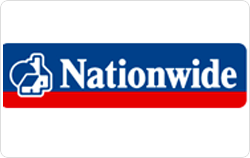 Best bank account for multiple phones
Nationwide FlexPlus*

monthly fee £13
If you want to cover all the family's phones, the Nationwide FlexPlus* account costs £13 a month and has top customer service. It also pays 3% AER interest on balances up to £2,500, beating other top savings accounts, and has a 0% arranged £250 overdraft. It's available online, in branch or by phone/post.
Need to knows
Mobile phone insurance covers repair or replacement after theft, loss, damage or breakdown, for all handsets up to £1,000 per phone.

Phones belonging to family members living at home are included. (Children must be under 19, or 22 in full-time education, and can't be married or in a civil partnership. If they're at uni, the cover only applies at home out of term time.)

A worldwide family travel insurance policy for the year, including winter sports cover, travel disruption and golf cover. The cheapest you could get this for elsewhere is £60, but for a top value policy you could pay more than £150 per year (see the Travel Insurance guide).

UK & European breakdown cover is also thrown in.
To see how this compares, read the full top packaged bank accounts guide.
Nationwide's packaged accounts with benefits have been our top picks for a few years so please share your experiences.
Excess: £50 (£100 for iPhones) | Max value: £1,000 per phone | Age of phone: Unlimited | Cover abroad: Yes | Speed: A few days | New or replacement? Either | Unauthorised calls: Up to £2,000 | Document: Summary of cover
The best from the rest of the banks
If you're not going for our top pick from Nationwide above, here you'll find a selection of the best policies around from the rest of the banks.
How policies from the banks compare

Bank
Annual cost
How many phones?
Standard excess
Max claim per phone
Barclays
Tech Pack
£150
Two (or four with joint acc)
£75
£1,500
Halifax
Ultimate Reward
£180
One (or two with joint acc)
£100 iPhones (1)
£30 others
£2,000
Lloyds
Platinum
£228
One (or two with joint acc)
£100
£2,000
NatWest
Reward Silver
£144
One (or two with joint acc)
£100
No limit
(1) For theft or loss claims.
There are two big things to be aware of when getting mobile insurance through your bank:
It's NOT as quick as mobile network cover.

The big phone networks specialise in getting a phone out to you ASAP, but here it's likely to take a few days at least. Though, unlike the standalone insurers, they at least have high street branches you can complain to if they really drag their feet.
Cashback sites may pay you for signing up
As an extra boon, members of specialist cashback websites can be paid when they sign up to some financial products. Do check that it's exactly the same deal though, as terms can be different. And remember the cashback is never 100% guaranteed until it's in your account.
Full help to take advantage of this and pros & cons in our Top Cashback Sites guide.
What to check before getting a policy
Do you get a new phone, or will it be repaired instead?
You might think this would be simple, but how your phone gets replaced can vary depending on the company.
Most will deliver a replacement phone to you. But you're NOT guaranteed a new phone or even the same model – it depends what's in stock. If the insurer has your type of phone, you'll most probably receive a refurbished/reconditioned phone or an alternative 'equivalent' model (taking into account its age and condition).
Alternatively, insurers may choose to give you a cash equivalent. As a rule, if it can't get you the same phone as your original, it should call you to discuss how you'd prefer to settle the claim.
If your phone is damaged and not lost or stolen, then if you're covered insurers will try to repair it rather than simply give you a replacement, so get set to be mobile-less for some time.
The excess: How much, and when?
The 'excess' is the amount you'll have to pay towards the cost of a new phone or repairs before the insurer pays the rest. If the cost of repair or replacement is £100, and you have a £25 excess, the insurer will only pay £75.
Unlike home or car insurance – where you normally receive the amount of the claim, less the excess – mobile insurance claims are dealt with differently. You'll usually need to send the excess payment to the insurer before the claim will be settled.
Excesses vary depending on the phone, the type of claim and if you've made a previous claim with that provider. So don't presume the same excess always applies. It may increase for subsequent claims, or if you need to claim while abroad.
Warning! You may have to pay the premium in full to claim
If you usually pay by instalments, some standalone insurers will ask for the remainder of the premium to be paid in full before they will settle a claim.
This differs massively from other insurance policies, but it doesn't affect your ability to claim on the policy for the rest of the year. If you lost your phone again, you could still claim (though some limit you to two claims per year). It's important to check how your policy works, as if this is hard for you to budget for, self-insuring may be better.
Who'll pay for the calls/apps/downloads made while it was nicked?
It isn't just your handset you need to think about if it's lost or stolen. Don't forget the cost of rogue calls and downloads can run into hundreds of pounds before you notice your handset has gone missing. Plus being without a phone can delay you from contacting your network provider to slap a bar on all outbound calls.
From that point, you'll usually be covered for the cost of unauthorised calls, but you'll usually need to have reported it missing within at least 24 hours. That's cut to 12 hours with some providers, such as Cheaper Gadget Insurance and BeMobile.
You'll also need to tell the police if the phone is stolen or lost. Again, do this ASAP and ideally within 24 hours to avoid any difficulties when claiming.
Is your mobile too old?
While it's rude to ask how old a lady is – and sensitive men too! – your phone's age matters. Some insurers will only accept mobiles under six months old, but others insure handsets which are three years old, so check yours is eligible before you buy.
Where the age of the hand holding the phone does matter is if it's a child. Generally, they won't be covered until they are at least 16, and maybe older. So again, don't buy cover if you won't be protected, and try self-insuring instead.
Will anything else stop you claiming? (For example, was it robbery or theft?)
Unfortunately, the mobile insurance market is becoming well-known for some providers erring on the side of NOT paying out, and thinking up increasingly slippery excuses why they don't owe you a new phone.
Some insurers refuse to pay out for theft if a phone is taken out of someone's pocket while at a busy gig, saying this doesn't count as robbery as no force was used.
Depending on the insurer, known exclusions can be a long list. But here are some of the biggies. You may not be covered:
In the first 14 or 21 days of the policy
If you try to pimp up your phone, and it gets damaged in the process.
If you need to leave it in your car.
If your IMEI number, effectively your phone's serial number, has been tampered with.
If you do not supply, or have, the IMEI number. Some may want it displayed on the purchase invoice.
If you have a virus on your phone (see Antivirus For Mobiles for how to prevent this for nothing)
Data including contacts, downloads and photographs, isn't usually covered, so back up regularly for free.
If you've lost your receipt.
If you weren't showing reasonable care, for example, it was left on a cafe table when it went missing.
Complain if your claim's unfairly rejected
In 2013, the Financial Conduct Authority discovered many mobile phone insurance contracts were either mis-sold or complaints weren't dealt with in an acceptable manner.
Now the regulator is working hard to make sure products and its practices are improved. See the FCA crackdown guest comment.
If you think you've been sold an unsuitable product, had a claim unfairly turned down or you just feel your complaint wasn't taken seriously, take action and go to the Financial Ombudsman. See our Your Financial Rights complaints guide.
Give us your feedback if you've complained to the Ombudsman about your mobile phone insurance policy and let us know if it was resolved.
How to protect your data
Losing your mobile phone can be a nightmare of lost data, photos and contacts. Yet there are a number of easy ways to protect your data for free.
Regardless of how expensive your phone is, the data stored on it can be mega-valuable, and it's near impossible to retrieve contacts, photos, apps, games, messages and more after losing a handset.
To beat this, use one of the following free services:
Back up to the web
This type of back-up is becoming increasingly common, popularised by Apple's iCloud system. You plug in and data is synched with a server, effectively saving it to be retrieved the push of a button. Always check you know exactly which info is being stored, and if anything important is missed, then use a different route to save that.
These are the top methods we found:
iCloud

Apple iPhone customers can use iCloud free – you simply select the option to set this up via iTunes (see how to turn it on). It stores contacts, settings, apps and more for you to retrieve when needed.

Android back-ups

These are a bit more complex, and it's not our specialist area. Take a look at this step-by-step guide on giant tech website Lifehacker for how to go about doing this.
Back up to your computer
Most modern phones will be supplied with a cable and some software to connect them to your computer. This software is usually designed to sync calendars and address books, but you can use just it to store numbers.
All smartphones, such as the Apple iPhone, Samsung, etc. - now have a dedicated back-up service, but these usually store stuff on the PC, not online, which could be a worry if your system crashes.
Samsung phones use Kies (or Smart Switch for the latest S9, S8 and Edge range) and Blackberry uses its own Blackberry Desktop Software.
Via your network provider
Increasingly, mobile networks themselves offer to store your data for free. EE, Orange and T-Mobile users can all use the EE's Clone Phone service to back up their data.
For Vodafone users, you can protect your phone's address book (and other content) with Vodafone Backup+. The android and IOS app is free but will affect your data allowance when not connected to Wi-Fi.
The old-school pen and paper route
For all the fancy new technologies that promise to save you time, there's still a whole lot to be said for a pen and little address book. Just remember to update the book occasionally with new numbers, and not to 'put it somewhere safe' which you'll then forget all about.
Get Our Free Money Tips Email!
For all the latest deals, guides and loopholes - join the 10m who get it. Don't miss out
What if my insurer goes bust?
Insurers regulated in the UK are covered by the same Government-backed Financial Services Compensation Scheme (FSCS) as banks, meaning if they go into default, you're protected. There are two main ways in which it protects you.
If you need to claim from a bust insurer

The FSCS's main objective is to 'maintain continuity'. This means if your insurer goes bust, it will try to find another provider to take over your policy, or issue a substitute policy. However, if you have any ongoing claims, or need to make a claim before a new insurer is found, the FSCS should ensure these are covered.

If it goes bust and you paid upfront

If you've paid for cover for a year, but the company goes bust after a month or two, then you would lose out.

To protect against that, if the FSCS can't transfer your policy to another provider, you'll be given a period of time to take out alternative insurance, and 90% of any money you've already paid will be refunded as compensation via the FSCS. To help explain, here's a quick example...

You paid for a year-long policy in January and the insurer went bust in September. If the FSCS can't get the policy transferred elsewhere, then you will receive four months' worth of the original cost in compensation.
How to complain about your insurance provider
The insurance industry doesn't have the best customer service reputation and while a provider may be good for some, it can be hell for others. Common problems include claims either not being paid out on time or at all, unfair charges, or exclusions being hidden in the small print. It's always worth trying to call your provider first, but if not then…
Free tool if you're having a problem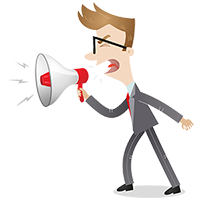 This tool helps you draft your complaint and manage it too. It's totally free, and offered by a firm called Resolver which we like so much we work with to help people get complaints justice.
If the complaint isn't resolved, Resolver will escalate it to the free Financial Ombudsman Service.
Important: if your issue is about a voucher or incentive that was part of an MSE Blagged deal, then instead just let us know by emailing voucherhelp@moneysavingexpert.com as that's usually quicker.