Mobile Phone Insurance
Get iPhone & Samsung cover for less than £7/mth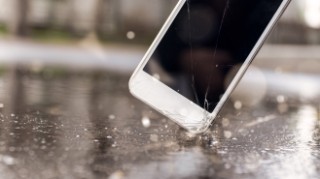 Break it, lose it, have your mobile nicked, and it can cause tears. Insurers play on this fear with hefty prices and unnecessary cover.
Yet you can get cheap mobile phone insurance cover from under £7 a month, to protect the latest smartphones available – including the iPhone 8 (including the 8 Plus) or Samsung Galaxy S9.
It's the same for most of the iPhone family (iPhone 7, 6s or SE) and only slightly more if you have the iPhone X or XR. For Android users, no worries – you can get the same cover and premium for its extended family (incl Samsung S8, S7, S6 or Edge).
The big checks: Do you need mobile phone insurance?
Best buys: Mobile phone insurance
If you've read what's above and you're sure you need cover, there's some good news. Unlike most other insurance, mobile phone cover doesn't depend on your gender, job, what you earn or other standard 'risks'.
Most even ignore whether you've claimed before – a huge bonus for serial losers, though this isn't universal, so check before you leap in. You can get Full cover for £70/year for almost the complete iPhone range (including the recently launched iPhone 8 and 8 Plus, but not quite for the iPhone X) and the Samsung S9, S8, S7, S6, and Edge range (including the 128GB versions).
Find your cheapest policy
Best buys: Bank accounts with mobile cover
While most top bank accounts you get free, some top packaged bank accounts can be worth it IF you use the products bundled with them. The big three 'freebies' are breakdown cover, travel insurance and mobile phone insurance.
The real boon here is if you hold a joint account with a partner, then both of your phones are protected without you having to pay twice. Here are the big banks' cheapest accounts that include mobile insurance.
Our top pick
The best from the rest of the banks
If you're not going for our top pick from Nationwide above, here you'll find a selection of the best policies around from the rest of the banks.
HOW POLICIES FROM THE BANKS COMPARE

BANK

ANNUAL COST

HOW MANY PHONES?

STANDARD EXCESS

MAX CLAIM PER PHONE

Barclays
Tech Pack
£150
Two (or four with joint acc)
£75
£1,500
Halifax
Ultimate Reward
£180
One (or two with joint acc)
£100 iPhones (1)
£30 others
£2,000
Lloyds
Silver
£119
One (or two with joint acc)
£100 iPhones
£50 others
£2,000
NatWest
Reward Silver
£144
One (or two with joint acc)
£100
No limit
(1) For theft or loss claims.
There are two big things to be aware of when getting mobile insurance through your bank:
It's NOT as quick as mobile network cover.

The big phone networks specialise in getting a phone out to you ASAP, but here it's likely to take a few days at least. Though, unlike the standalone insurers, they at least have high street branches you can complain to if they really drag their feet.

You may need to activate the insurance.

Scandalously, opening the account and paying your fee sometimes isn't enough to make sure you're covered. With certain banks, Barclays for one, require you to give extra info to activate the cover.
Cashback sites may pay you for signing up
As an extra boon, members of specialist cashback websites can be paid when they sign up to some financial products. Do check that it's exactly the same deal though, as terms can be different. And remember the cashback is never 100% guaranteed until it's in your account.
Full help to take advantage of this and pros & cons in our Top Cashback Sites guide.
What to check before getting a policy
You might think this would be simple, but how your phone gets replaced can vary depending on the company.

Most will deliver a replacement phone to you. But you're NOT guaranteed a new phone or even the same model – it depends what's in stock. If the insurer has your type of phone, you'll most probably receive a refurbished/reconditioned phone or an alternative 'equivalent' model (taking into account its age and condition).

Alternatively, insurers may choose to give you a cash equivalent. As a rule, if it can't get you the same phone as your original, it should call you to discuss how you'd prefer to settle the claim.

If your phone is damaged and not lost or stolen, then if you're covered insurers will try to repair it rather than simply give you a replacement, so get set to be mobile-less for some time.

The 'excess' is the amount you'll have to pay towards the cost of a new phone or repairs before the insurer pays the rest. If the cost of repair or replacement is £100, and you have a £25 excess, the insurer will only pay £75.

Unlike home or car insurance – where you normally receive the amount of the claim, less the excess – mobile insurance claims are dealt with differently. You'll usually need to send the excess payment to the insurer before the claim will be settled.

Excesses vary depending on the phone, the type of claim and if you've made a previous claim with that provider. So don't presume the same excess always applies. It may increase for subsequent claims, or if you need to claim while abroad.

If you usually pay by instalments, some standalone insurers will ask for the remainder of the premium to be paid in full before they will settle a claim.

This differs massively from other insurance policies, but it doesn't affect your ability to claim on the policy for the rest of the year. If you lost your phone again, you could still claim (though some limit you to two claims per year). It's important to check how your policy works, as if this is hard for you to budget for, self-insuring may be better.

It isn't just your handset you need to think about if it's lost or stolen. Don't forget the cost of rogue calls and downloads can run into hundreds of pounds before you notice your handset has gone missing. Plus being without a phone can delay you from contacting your network provider to slap a bar on all outbound calls.

From that point, you'll usually be covered for the cost of unauthorised calls, but you'll usually need to have reported it missing within at least 24 hours. That's cut to 12 hours with some providers, such as Cheaper Gadget Insurance and BeMobile.

You'll also need to tell the police if the phone is stolen or lost. Again, do this ASAP and ideally within 24 hours to avoid any difficulties when claiming.

While it's rude to ask how old a lady is – and sensitive men too! – your phone's age matters. Some insurers will only accept mobiles under six months old, but others insure handsets which are three years old, so check yours is eligible before you buy.

Where the age of the hand holding the phone does matter is if it's a child. Generally, they won't be covered until they are at least 16, and maybe older. So again, don't buy cover if you won't be protected, and try self-insuring instead.

Unfortunately, the mobile insurance market is becoming well-known for some providers erring on the side of NOT paying out, and thinking up increasingly slippery excuses why they don't owe you a new phone.

Some insurers refuse to pay out for theft if a phone is taken out of someone's pocket while at a busy gig, saying this doesn't count as robbery as no force was used.

Depending on the insurer, known exclusions can be a long list. But here are some of the biggies. You may not be covered:

In the first 14 or 21 days of the policy
If you try to pimp up your phone, and it gets damaged in the process.
If you need to leave it in your car.
If your IMEI number, effectively your phone's serial number, has been tampered with.
If you do not supply, or have, the IMEI number. Some may want it displayed on the purchase invoice.
If you have a virus on your phone (see Antivirus For Mobiles for how to prevent this for nothing)
Data including contacts, downloads and photographs, isn't usually covered, so back up regularly for free.
If you've lost your receipt.
If you weren't showing reasonable care, for example, it was left on a cafe table when it went missing.

In 2013, the Financial Conduct Authority discovered many mobile phone insurance contracts were either mis-sold or complaints weren't dealt with in an acceptable manner.

Now the regulator is working hard to make sure products and its practices are improved. See the FCA crackdown guest comment.

If you think you've been sold an unsuitable product, had a claim unfairly turned down or you just feel your complaint wasn't taken seriously, take action and go to the Financial Ombudsman. See our Your Financial Rights complaints guide.

Give us your feedback if you've complained to the Ombudsman about your mobile phone insurance policy and let us know if it was resolved.
How to protect your data
Losing your mobile phone can be a nightmare of lost data, photos and contacts. Yet there are a number of easy ways to protect your data for free.
Regardless of how expensive your phone is, the data stored on it can be mega-valuable, and it's near impossible to retrieve contacts, photos, apps, games, messages and more after losing a handset.
To beat this, use one of the following free services:
This type of back-up is becoming increasingly common, popularised by Apple's iCloud system. You plug in and data is synched with a server, effectively saving it to be retrieved the push of a button. Always check you know exactly which info is being stored, and if anything important is missed, then use a different route to save that.

These are the top methods we found:

iCloud

Apple iPhone customers can use iCloud free – you simply select the option to set this up via iTunes (see how to turn it on). It stores contacts, settings, apps and more for you to retrieve when needed.

Android back-ups

These are a bit more complex, and it's not our specialist area. Take a look at this step-by-step guide on giant tech website Lifehacker for how to go about doing this.

Most modern phones will be supplied with a cable and some software to connect them to your computer. This software is usually designed to sync calendars and address books, but you can use just it to store numbers.

All smartphones, such as the Apple iPhone, Samsung, etc. - now have a dedicated back-up service, but these usually store stuff on the PC, not online, which could be a worry if your system crashes.

Samsung phones use Kies (or Smart Switch for the latest S9, S8 and Edge range) and Blackberry uses its own Blackberry Desktop Software.

Increasingly, mobile networks themselves offer to store your data for free. EE, Orange and T-Mobile users can all use the EE's Clone Phone service to back up their data.

For Vodafone users, you can protect your phone's address book (and other content) with Vodafone Backup+. The android and IOS app is free but will affect your data allowance when not connected to Wi-Fi.

The old-school pen and paper route

For all the fancy new technologies that promise to save you time, there's still a whole lot to be said for a pen and little address book. Just remember to update the book occasionally with new numbers, and not to 'put it somewhere safe' which you'll then forget all about.
Get Our Free Money Tips Email!
For all the latest deals, guides and loopholes - join the 12m who get it.
What if my insurer goes bust?
Insurers regulated in the UK are covered by the same Government-backed Financial Services Compensation Scheme (FSCS) as banks, meaning if they go into default, you're protected. There are two main ways in which it protects you.
If you need to claim from a bust insurer

The FSCS's main objective is to 'maintain continuity'. This means if your insurer goes bust, it will try to find another provider to take over your policy, or issue a substitute policy. However, if you have any ongoing claims, or need to make a claim before a new insurer is found, the FSCS should ensure these are covered.

If it goes bust and you paid upfront

If you've paid for cover for a year, but the company goes bust after a month or two, then you would lose out.

To protect against that, if the FSCS can't transfer your policy to another provider, you'll be given a period of time to take out alternative insurance, and 90% of any money you've already paid will be refunded as compensation via the FSCS. To help explain, here's a quick example...

You paid for a year-long policy in January and the insurer went bust in September. If the FSCS can't get the policy transferred elsewhere, then you will receive four months' worth of the original cost in compensation.
The insurance industry doesn't have the best customer service reputation and while a provider may be good for some, it can be hell for others. Common problems include claims either not being paid out on time or at all, unfair charges, or exclusions being hidden in the small print. It's always worth trying to call your provider first, but if not then…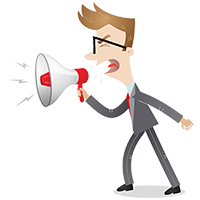 Free tool if you're having a problem
This tool helps you draft your complaint and manage it too. It's totally free, and offered by a firm called Resolver which we like so much we work with to help people get complaints justice.
Join the MSE Forum Discussion