Flash code gets 20% off online retailer till 8am tomorrow. Incl MAC, Ralph Lauren, Fitbit

Get the most buck (or euros) for your bang with our TravelMoneyMax currency comparison tool

Get a Big Mac & regular fries for £1.99 (norm £4ish) every time you go to Maccy D's. Pls eat responsibly
Tools & Calculators to slash your bills
More Tools & Calcs
Poll
How do you rate your broadband provider?
This week's MoneySaving poll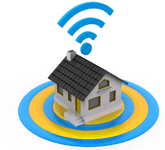 We can tell you which the cheapest broadband providers are, but to keep the customer service ratings updated, we need your help.
Please rate your BROADBAND provider on customer service (not price) over the past SIX MONTHS.
Switched broadband recently? Rate the provider you were with the longest over the last SIX MONTHS.