If you click a link with an * to go through to a provider, we may get paid. This usually only happens if you get a product from it. This is what funds our team of journalists, and keeps us free to use. Yet there are two crucial things you need to know about this.
This never impacts our editorial recommendations – if it's in, it's in there because we independently rate it best.
You'll always get as good a deal (or better) than if you went direct.
For a more detailed explanation see How MSE is financed.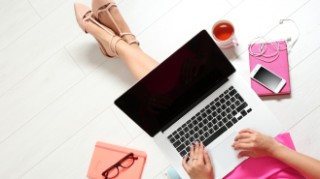 Cashback websites pay you when you go through them to spend with retailers or providers. You can make £100s a year using them properly. Here are the top cashback sites, along with some serious rules to make sure you protect yourself. You can also earn an extra 5% on top using a cashback credit card.
For all the latest guides, deals and loopholes, simply sign up today – it's spam-free!
How do cashback sites work?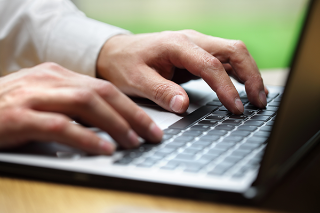 If you want to buy something online or sign up to a finance product, rather than going direct, click to the company via a cashback site and you get paid for it. The sums range from pennies for groceries to more than £100 for some mobile or broadband contracts.
You'll have to sign up to the cashback site, which should be free (though you can sometimes pay an annual subscription cost, and potentially benefit from boosted cashback). Then simply log in and search for the online retailer you want to buy from, such as Argos or BT. If it's listed, click the cashback site's link to visit that company.
Your visit is then tracked. If you buy something, an amount is put into your cashback site account once the transaction's processed. You can withdraw this once it arrives, which can take a few weeks, or even months. For some cashback sites, you need to reach a set threshold before you can withdraw.
The following table gives you an idea of the possible savings – though remember rates fluctuate every day and differ between sites:
| | |
| --- | --- |
| AA car insurance | £15-£20 per policy |
| Admiral travel insurance | £5.25-£12 per policy |
| BT broadband | £37.50-£93.50 per package |
| Currys | 0.75%-40% of purchase's cost |
| JD Sports | 1.5%-12.75% of purchase's cost |
| Lastminute.com | 1.12%-8% of purchase's cost |
| M&S | 0.75%-10.2% of purchase's cost |
| New Look | 1%-5.25% of purchase's cost |
| O2 mobile | £6.37-£71.25 per contract |
| RAC breakdown cover | £6-£60 per policy |
Why do they pay out?
Cashback sites take advantage of the way commercial payments from one website to another work. They use affiliate links, which allow the retailer to track where the traffic is coming from and then pay the cashback sites for the lead.
This is a common system, used by sites that send people through from comparison results, unique content (MSE does this – for more details, see How this site is financed) or using links on advertising promotions. Cashback sites simply drive traffic by giving their users some of the money they're paid.
The amount of money depends on what's spent on what as well as the commercial deal, so can vary widely. The cashback site may earn its money per click, transaction, application, or accepted applicant.
The technology's simple. Ready-made paying links are available from 'links warehouses'. Big cashback sites also have direct relationships with companies, which means they can offer a wider range of providers, earn more and negotiate their own exclusive deals.
How much money could I make?
The total amount depends on how much you buy, what you buy, and the cashback being offered. But many MoneySavers make £100s a year using cashback sites. Here are a few examples...
So far I have got back around £300 from buying things that I would normally have bought and not received anything back for. Things like my garden shed, washing machine, car insurance, home insurance and every day items.
I've made £2,500 from Topcashback alone over the last three years – booked holidays, offered to book hotels for family members for occasions like weddings, and bought all insurance and Christmas and birthday presents.
For all the latest guides, deals and loopholes, simply sign up today – it's spam-free!
5 MAJOR cashback safety rules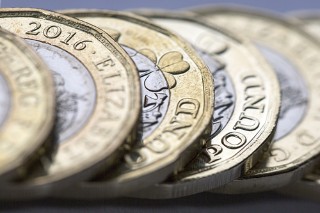 While cashback sites can generate some users £100s a year, it's very important you understand there can be substantial pitfalls in using these sites – and you need to understand them BEFORE you begin.
Tracking problems can occur when using cashback sites. There are times when you'll expect to be paid but won't be.

However, problems don't only arise with tracking. Cashback sites get the money they pass on to you from retailers and service providers. Disputes in this area are common, so sometimes the cashback site doesn't get the cash - and therefore can't pay it to you.

You've few rights to claim unpaid cashback. The best way to approach this is to consider cashback as a bonus if you get it, but not to let it drive your purchasing decisions.

If you do have problems, remember you need to contact the cashback site directly, not MSE – we just tell you what the top-paying sites are.

Never count on the cashback as being yours until it's in your bank account. This isn't just because of tracking and processing issues. Cashback sites are easy to set up and many are small companies which can go bust (and some have done just that).

If it happens, you've little protection. You may count as a creditor to the company but in all likelihood, your money will be gone.

Most cashback sites set a threshold which you must reach before you can withdraw cash. The best practice is to withdraw as soon as you hit that level.


Never leave cash building up in a cashback site account when you can take it out. Not only are you missing out on interest, but if the company goes kaput or changes its payout policy, your money could be lost.

It's easy to be seduced by £50 cashback for buying an insurance policy or a 7% discount when shopping for clothes. Yet never let the cashback tail wag the purchase dog. Not because of the warnings above, but simply because it may not actually be the cheapest option.


Regardless of the cashback, you want to get the best deal possible. If you've chosen something purely because of the cashback on offer, and the cashback doesn't happen, you could find you've dug yourself a hole.

Example 1: You want a new telly. A cashback site brings up Korma Electrical World, offering 5% cashback, which means a £20 discount on a £399 TV. Yet two minutes using a price comparison site would've found you the same TV on sale at £299.

Example 2: Your car insurance is up for renewal. You spot the Commodore Insurance £100 cashback offer on a cashback website, so grab its £540 policy via the site. Yet if you'd used car insurance comparison websites, you'd have found an equivalent policy from Chamberlain Insurance for £370. As Chamberlain is also on a cashback site, you could've got a further £25 off, saving £95 in total.

This is especially important for bigger transactions, as making the wrong purchase could cost way more than any cashback earned. Check out your options using our relevant guides first, such as Balance transfer credit cards, Best bank accounts, Cheap breakdown cover, Cheap broadband, Cheap car insurance, Cheap flights, Cheap home insurance, Cheap hotels and Cheap mobiles.

Cashback sites track your visits by putting cookies (little bits of info that identify you) on to your computer, tablet or smartphone. Many other sites, like comparison sites, also use cookies.

So when making your purchase, make sure you click through from the cashback site and not from anywhere else, as the general rule's 'the last cookie wins'.

To be doubly safe, especially if you're expecting a lot of cashback, clear your computer's cookies first to ensure the cashback is tracked. Learn more about controlling and deleting cookies at AboutCookies.org.
Top-paying cashback sites
Don't think all cashback sites pay the same. When we checked in February 2023, we found big differences, for example, up to £52.50 vs up to £106.25 on Vodafone mobile deals and up to 7.5% vs up to 15% on Accor Live Limitless hotels.
The best cashback sites are those that pay out up to 100% of what they get from the retailer – that is, they give a large part or all of the money they earn to you. Here, we focus on those sites (yet don't forget there are other ways to boost cashback, which can often be used in combination with these sites).
Site

Key details

MSE analysis



Topcashback*
- Membership is free, but you'll need to actively downgrade from its 'Plus' membership when you sign up.
- Plus membership* is £5/year – it pays extra top up on cashback and up to 20% higher payout bonuses via rewards.

Pays the best rates most often in our spot checks. Topcashback* offered the highest rate of cashback for 22 of 30 spot checks (though always check both before buying, especially for larger purchases).

You can take your earnings as cash, but if you prefer it's possible to get up to 12.5% extra by exchanging your cashback for downloadable e-gift cards.



Quidco*

- Basic membership is free
- Premium membership is £1/month and gives you boosted cashback.


Can beat Topcashback, so worth checking too. Quidco* is Topcashback's big rival, with the two sites often competing on exclusive deals. It's always worth checking both, especially if you're making a big purchase. It pays out as cash, but gives up to 15% more if you agree to take earnings in gift cards.

Another option if you have (or know) a kid...



Kidstart

- Membership is free
- You can only withdraw once you've £10+, but you'll need to add a child's details to do so.
Rare cashback on Apple and John Lewis. KidStart lets you earn cashback with over 2,300 retailers, and offers cashback on some retailers the sites above don't. That said, it isn't always competitive. Eg, it pays only £5 on Virgin Media broadband-only packages, yet Topcashback pays up to £93.50 and Quidco up to £78.75, so always compare, especially for big purchases.
In 2005, Quidco launched the first 100% cashback site. On the surface, the system doesn't seem sustainable, yet actually it's a very clever way to work. It's earned Quidco, and fellow 100% operator Topcashback, a massive share of the cashback market.

These sites do exactly what they say on the tin. They give you 100% or more of the cashback allocated to you, meaning you get a bigger payout. It's been hugely profitable for many customers, but that doesn't mean these sites don't generate income.

They may keep a fiver or up to £12 a year. If you join their 'premium schemes', some retain £5 of your cashback earnings each year, while others keep £1 of your cashback earnings per month that you're active. There's nothing wrong with this – it's far better than charging a membership fee upfront. And of course, it means £5 a year or £12 a year from every active member, which helps sustain the sites.

They get 'bonuses'. Let's say a retailer pays a cashback site 5% of every transaction. While that money is passed on to customers, many retailers will also pay affiliates bonuses – for example, if they generate £10,000 of sales, they get a bonus. These aren't and can't be allocated to customers, which is how 100% cashback sites earn a living.
How to boost your cashback by £100s more
There are a few ways to boost your cashback:
For all the latest guides, deals and loopholes, simply sign up today – it's spam-free!
Have your say in our forum!