Cheap Sim only Deals
Pay £5/mth for 2.25GB, 250 mins & 5,000 texts
Get Our Free Money Tips Email!
For all the latest deals, guides and loopholes - join the 12m who get it. Don't miss out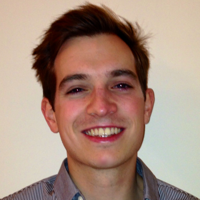 Nick and Weleid | Edited by Steve N
Updated Weekly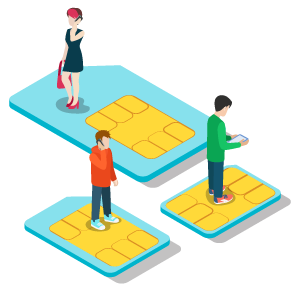 Swanky smartphones can be painfully expensive – but that doesn't mean your monthly bill has to be. Save yourself a packet separating the cost of your handset from your service with a cheap Sim only deal.
This guide lists everything you need to know when looking for a new Sim only plan, where to find the best deals, and our own top picks for low, medium and high data users.
Is Sim only right for you? Before you read this guide...
Are you happy with your current phone or able to buy a new one upfront? Sim only's probably a good bet. Read on...
Concerned about a credit check or want tighter control over your bill? Pay-as-you-go may be a better option.
Want a new phone but can't afford to buy it upfront? Traditional mobile contracts usually cost more – for other options, see Buying a new mobile.
Sim only need-to-knows
Here are the key points to understand when looking for a Sim only contract.
Sim only is usually cheaper than a traditional mobile contract as it doesn't include the phone

A Sim only deal covers just the mobile service, ie, it gives you a set monthly allowance of minutes, texts and data.

It's normally much cheaper than a traditional mobile contract, as Sim only deals don't bundle in the cost of the phone itself. You'll have to have your own handset to put the Sim into already, or buy one separately.

Although you're not paying for a phone, you'll still have to sign up to a contract to get a Sim only deal – typically deals are offered on a 12-month contract, or on a rolling 30-day contract.

Things to watch out for

You'll probably be credit-checked

Most providers will carry out a credit check if you're taking out a Sim only contract (though not all will – we say so in our top picks). So if you tend to struggle getting credit you may want to check your credit score before applying.

MoneySavingExpert.com's free Credit Club gives you your free Experian Credit Score and Credit Report. While it won't tell you for definite whether you'll pass a credit check for a contract, it will give you a general idea of whether you'll be seen as a good or bad credit risk.

If you think you're unlikely to pass a credit check, or tried and were declined, it's better to opt for a pay-as-you-go deal instead.

Prices can rise with inflation each year

Mobile networks are permitted to increase your monthly tariff price up to inflation each year, but only if their T&Cs state so before you sign up. Sadly all the major networks bar Tesco Mobile have such terms – EE, O2, Three, Virgin Mobile and Vodafone.

Changes are made in accordance with the Retail Price Index (a measure of inflation) in February/March each year, though occasionally some firms will choose not to exercise this right. See Inflationary costs help for more.

If a provider hikes your monthly bill by more than the RPI – or hikes it if its T&Cs don't allow this – then you can leave your contract penalty-free.

Some deals are for new customers only

Some particularly strong promotions on Sim only deals may not be available to existing customers of the network, even if you're out of your minimum contract term.

Of course, you can always call and ask them to match it (see our Mobile Haggling guide for help).

If they won't play ball, you may not technically be able to get the deal. However, in many cases there's a way round this – you can temporarily port (ie, move) your number to a different network, then come back to your previous network as a 'new customer'. It's not as complicated as it sounds – see full number porting trick help.

Check promo period end-dates

On 12-month (and even some one-month) contracts you might receive special pricing or 'extra' allowance for a fixed period – usually for the duration of the contract.

This means the price can shoot up or your allowance drop when the contract is up, so make sure you're on the ball when the time comes to either haggle yourself a better deal or look elsewhere.

You can save more with cashback – though be warned...

It's possible to nab extra savings through cashback on some deals. There are three types of cashback available, and they all work a little differently:

Redemption cashback. The biggest discounts are on 'cashback redemption' deals through mobile reseller sites. These require you to send off your bills at several points throughout your contract and get paid in instalments – miss one and you'll lose out.
Automatic cashback. These deals, also via resellers, are where you're sent a cheque automatically within a few months without having to claim, though usually don't offer as big a discount. Some deals can also be part manual, part automatic cashback.
Cashback via cashback sites. It's possible to sometimes beat the deals above with some powerhouse offers via dedicated cashback websites. However, don't think of this type of cashback as guaranteed – there are often problems. Read the Top Cashback Sites guide for full info.

For more on claiming cashback and what to watch out for, see how to beat the cashback trap.

Choose a Sim with the allowance YOU need

Don't be sold on overly generous allowances that you'll never use. Do you really need unlimited minutes or 6GB of data? Most don't use anywhere near that – check your actual past usage with an online tool.

There are two sites accredited by regulator Ofcom to choose from. Both will analyse your bills from the last three months to determine your average usage and suggest deals based on this.

Billmonitor* works for customers of EE, O2, Tesco Mobile, Three and Vodafone. It's not the most user-friendly site, but it gives a detailed bill analysis.
Ctrlio will handily remind you when better deals at your usage become available (monthly or just at the end of your contract), though currently it can only read the bills of Three, EE, O2 and Giffgaff customers.

MobilePhoneChecker* and Ctrlio are also useful for when you're ready to locate the best deal.

You'll need to have an unlocked phone – it's usually free to get it done

If you bought your phone on a traditional contract it may be locked to the network that sold it to you (to check, pop in another network's Sim and see if it works). If you find it's locked, you'll usually need to unlock it so your new provider's Sim will work.

If you're out of contract your network must do this for free. If still in contract or you bought it on pay-as-you-go, you may be charged up to £15 to unlock it – see the Mobile Unlocking guide for a full list of providers' unlocking policies and how to do it.

Check signal strength where you live/work

You can get an idea of signal strength in a particular area with Ofcom's Telecoms Coverage Checker.

This'll show you results for one of the four main networks – EE, O2, Three and Vodafone – but 'piggyback' networks use their signal and generally offer far better value, so don't think your options are limited to one of the biggies. See a full list of which provider is on which network in our Mobile Piggybacking guide.

For a more accurate indication than Ofcom's checker can give you, it may be worth picking up a free pay-as-you-go Sim from the network you're considering, topping it up with a bit of credit and putting it to the test before committing.

Switching from a contract? Serve your notice to leave ASAP

Most contracts require at least 30 days' notice to cancel, meaning as a minimum you'll have to pay for this many days once you tell your provider you're leaving. Plans roll over at the same price, and if yours came with a handset this could be £50+/month – so you don't want to be paying for it any longer than necessary.

The first thing to do before even looking for a new deal is to call a month before your minimum term is up and request your PAC (porting authorisation code) to keep your number. Use those 30 days to find yourself a new deal while running down the clock.

If you change your mind you can always tell your network that you've decided to stay – plus it's more likely to get in touch with a better deal once it thinks you're serious about going elsewhere.

You can keep your number – here's how

When you contacted your current network to give notice, you should have been offered something called a 'porting authorisation code' or PAC. You'll need this if you want to keep your number when you move to a new network. If you didn't get it, you should still be able to do so by contacting your network as long as your existing contract hasn't been terminated yet.

Though the process varies by provider and you may be able to do it on the phone, once you've got your new (temporary) number from your new network, you'll usually then need to fill in an online form. If you're switching from another provider, the links below tell you each network's process for porting (it's a different process if you're swapping within the same provider).

If you're switching to a new tariff on the same network, for example if you're on pay-as-you-go and upgrading to a contract, you shouldn't need to carry out this process – just call your mobile provider's customer service helpline and they should be able to sort it.

The number switch usually takes place the next working day after you gave your PAC to the new provider.
Sim only top picks
Once you know which network(s) you're happy to go with and what allowance you need, find the best deal you can that fits with this. We've listed our top-pick deals below, sorted by value for money and different types of user – mid-level users, heavy users and low users.
In each category we've listed the best deal or deals we could find, but because for some signal is crucial, we've also listed the top alternatives for each of the other networks (or a network that piggybacks on it). All deals come with 4G data unless otherwise stated.
Can't find one that fits your criteria? Use a comparison site to see what else is out there – the most comprehensive and our favourite is MobilePhoneChecker*, or try newbie Ctrlio.
Mid-level users
Here are top picks for mid-level users, which offer over 2GB and up to 6GB of 4G data a month.
If you can't get the Three or EE signal where you live...
These are our top-pick Sims running off O2 and Vodafone's signal, with at least 2GB of 4G data and 250 minutes a month.
Giffgaff* (piggybacks on O2): 3GB of 4G data, 500 mins, unltd texts – £10/mth on a 30-day contract.
Vodafone*: 8GB of 4G data, unlimited mins and texts – £18/mth on a 12mth contract. (See our Vodafone warning before taking this one.)
Heavy users
For the data fiends out there, these are our top picks with more than 6GB of 4G data each month plus a healthy number of minutes.
If you can't get Three or EE signal where you live...
These are the best of the rest with over 6GB data (4G) a month.
Giffgaff* (piggybacks on O2): 9GB of 4G data, 2,000 mins and unltd texts – £18/mth on a one-month bundle.
Vodafone*: 20GB of 4G data, unltd mins and texts – £20/month on a 12-month contract. (See our Vodafone warning before taking this one.)
Low users
These are our top picks with between 1GB and 2GB of data – in this category we may also include 3G-only tariffs, which can be great value if you're not bothered about getting the fastest speeds.
If you can't get Three signal where you live...
These are some other cheap lower use tariffs on other networks:
Giffgaff* (piggybacks on O2): 1GB of 4G data, 250 mins, unltd texts – £7.50/mth on a one-month bundle.
Vodafone*: 1GB of 4G data, 1,000 mins, unltd texts – £11/month on a 12-month contract. (See our Vodafone warning before taking this one.)
Plusnet* (piggybacks on EE): 1,000 mins, unltd texts, 1GB – £7.50/mth on a 30-day contract.